Introducing
Get To Know… Breathe Panel
This Fat Cat-signed Brighton bunch boast a member of Our Girl and a penchant for penning gorgeous, nostalgic indie-pop hits.
Hello and welcome to DIY's new introducing feature, Get To Know… With two new acts a week, the feature pretty much does what it says on the tin: getting you a little bit closer to the buzziest new acts that have been catching our eye as of late, and working out what makes them tick.
Last week we got to know new Saddle Creek signing Tomberlin and Dirty Hit-signed superstar-in-waiting No Rome. Next up, it's Breathe Panel!
Signing to Fat Cat for their recent self-titled debut album, the Brighton-based bunch - who feature Josh Tyler from Our Girl, fyi - make hushed indie-pop washed with a heavy sense of nostalgia.
Stream the debut album and get to know Breathe Panel a little better below.
Catch up with all our Get To Know… features to date here.
Describe your music to us in the form of a Tinder bio.
Alex: Short, Charming and Ethereal
Nick: Hey, I'm Breathe Panel, I'm an album that likes to vaguely recall good and bad moments of my life with a positive outlook for the future. I'm into nature and really like a guitar line.
What's your earliest musical memory?
Josh: It's not that old but my brother buying that Wheatus song on tape and us losing our mind to it in Sainsbury's car park.
Nick: Listening to Moby in my dad's car (not oldest, but earliest fondest memory)
Benjamin: My earliest musical memory would have to be my dad's good (and not so good) choice of soundtrack when heading out on long car journeys- specifically when driving in the early morning or late night darkness. I recall listening and quickly learning to love Fleetwood Mac's Tango In The Night whilst cruising down the motorway, good times.
Alex: Vague memories of car journeys with my parents that were fully equipped with post millennium thumpers from the likes of Daniel Beddingfield and Coldplay.
Who were some artists that inspired you when you were just starting out as a band (and why)?
Nick: Me and Josh really bonded over Allah Las, Deerhunter and Real Estate! I think because they all share similar themes in terms of interweaving guitar lines, an overall relaxing feel but also some unexpected turns when necessary. And this really made the platform in which we started to write upon.
Benjamin: I believe Allah-Las was a group we all had (and still have) huge admiration for. Everything they do seems to be so cool and collected. Even away from their music, Reverberation radio (a radio station they run) has provided some of the best, most underrated music I've ever heard. You always go away with a few new favourite songs. Perfect for a quiet summers boogie.
Alex: It's hard to deny the influence that the Beatles have had on being in a band in the most systematic of ways and when this is coerced into connection with individual tastes, you are left with an impending desire to create music that both excites and intimidates yourself.
You're from Brighton - what's the music scene like there at the moment? Are there other artists breaking through at the same time that you take inspiration from?
Josh: It's a great city to live in, and if you're creative in any field there's a lot of opportunity to follow that and there are so many people to learn from and collaborate with. A lot of the bands that we were at uni with (The Magic Gang, Abattoir Blues, Our Girl, Sulky Boy) to name a few have all mainly moved out of Brighton now, but I think it's a place where an interesting music scene will always be alive, check out Ethan Barton.
Nick: Our time in Brighton was always very encouraging. Loads of bands all playing together around the same time and turning up at each other's gigs was a real drive to create and watch more art.
Alex: Brighton as a collective whole is undoubtedly one of the more communal places in the UK, the shared sense of community - whether that be in connection to art or standard leisurely activity - out-weighs the inevitable competitive stresses that major cities can pose on new bands. As a musician in a place like this, it is important to pay close attention to those around you and to use your connection to other artists as a way to strive forwards onto higher ground.
"It is important to pay close attention to those around you and to use your connection to other artists as a way to strive forwards onto higher ground."
Who would be your dream collaborator?
Nick: Bradford Cox of Deerhunter. His music always makes me wonder "how" and that's what always attracts me to songs or albums. If I have to think about how a song or album has been written but still sounds good, its pretty enjoyable. Id also just love to just have a chat with him during the whole process.
Josh: I'd like to spend an evening with Nick Drake, I'm an enormous fan of his and never get tired of his songwriting or the detail in the track arrangements on the earlier albums. His tracks can appear so simple but are complex musically and incredibly precise. I love how organic and free flowing everything he ever made feels and it would be nice to learn a trick or two.
Alex: I would be interested to know what a Breathe Panel album would sound like in the hands of Fleet Foxes. I deeply admire their decision making abilities and am fully inspired by their albums and how they stand as magnificent art pieces.
Musically or otherwise, what are you most looking forward to in 2018?
Josh: Our debut album has just been released and that's a milestone for the band and personally that I've been looking forward to for several years, I knew 2018 would be the year of our debut album and now I'm looking forward to seeing where that goes for the rest of the year, writing more and also trying to find the time to spend a few days walking somewhere nice.
Alex: We are excited to be able to present our debut record to the world and to use this year as a tool in which to build the foundations of more exciting musical opportunities that hopefully coincide with good times with friends.
Nick: It was the release of our album. but that's already happened, so maybe just enjoying writing and playing live shows. Making things and trying to be outside as much as possible.
If people could take away one thing from your music, what would it be?
Nick: The idea that things can seem bad, but there's always some beauty surrounding that or at least when looking back on it.
Alex: This album is a collection of songs which when compiled together represents specific moments in time, the complexities of human experience and the journey we have taken as a band up until its release.
Breathe Panel are set to play a handful of shows across September and October, with headliners in Brighton at The Western (13th September) and London's Waiting Room (18th September), along with a set at Southsea's Dials Festival (6th October).
Read More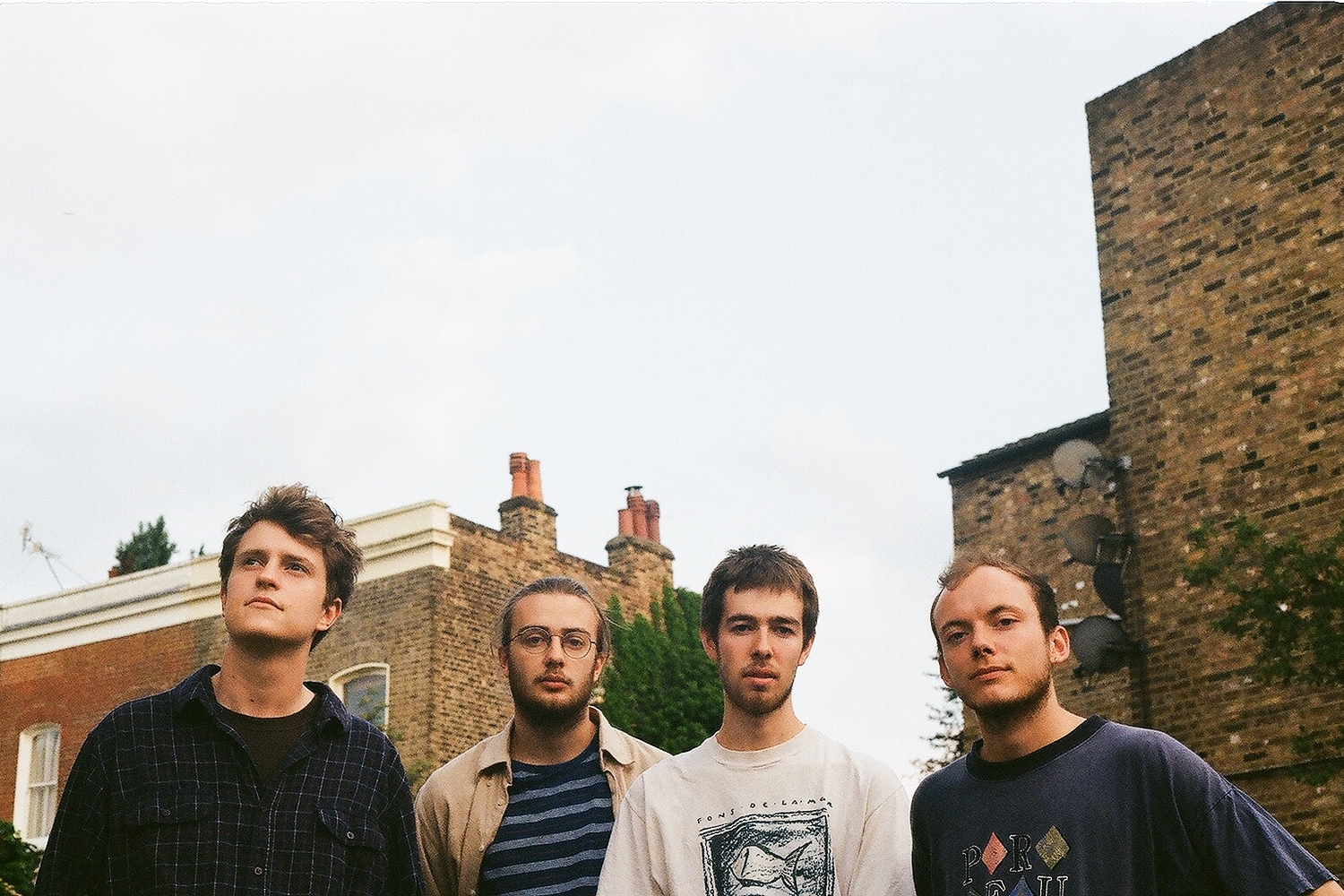 The band are also heading on tour with Our Girl next week!
This Fat Cat-signed Brighton bunch boast a member of Our Girl and a penchant for penning gorgeous, nostalgic indie-pop hits.
The debut single from the Fat Cat signees is today's Neu Pick.