Get To Know
Get To Know… Cathy Jain
With her debut EP out in November, meet the alt-pop newbie.
Hello and welcome to DIY's introducing feature, Get To Know… getting you a little bit closer to the buzziest new acts that have been catching our eye as of late, and working out what makes them tick.
Recently we've met Wunderhorse, Isle of Wight's finest new indie export Lauran Hibberd, LA-based pop hit maker SEB, Welsh oddballs Melin Melyn, and now we're introducing you to dream-pop newbie Cathy Jain.
Following the release of dreamy debut single 'cool kid', the 17-year-old YALA! Records signee has now unveiled R&B-tinged alt-pop track 'artificial', the title track of her upcoming debut EP due on 5th November.
"In a word my "artificial EP" is about authenticity." explains Cathy Jain. "Together, the four tracks take a look at how we define what is really "real" when we spend so much of our time either in our own heads or in a virtual world online.
"With each song on the EP, I've tried to create a snapshot of a few moments in someone's life where they are thinking about this. I think that people (especially those my age) stress a lot about their image and how their life and feelings match up to what other people expect of them, but these songs have a more light-hearted, observational, and kind of reassuring style.
"So, in the title track 'artificial', I'm picturing someone who feels like their life lacks authenticity but realises that their imagination and virtual life are all part of what makes up who they are."
We sent her over some qs to find out a lil' bit more about her!
Describe your music to us in 5 words.
Playful
Perceptive
Woozy
Heartfelt
Melodious
What's your earliest musical memory?
My earliest musical memory would probably be me dancing to the Shrek soundtrack. The Shrek movies are actual masterpieces and the soundtrack does not disappoint. I also remember being obsessed with Beauty and the Beast so I'd often combine my two favourite songs and sing: "Beauty and the Shrekkkkk" which for some reason I found unbelievably funny.
I don't actually remember this but as I was being born, the song Pink Moon by Nick Drake was playing in the background. So technically my first ever exposure to music would be Nick Drake who I still listen to and love now.
Who were some artists that inspired you when you were just starting out (and why)?
I know I talk about her way too much and I'm one of maaany artists who are inspired by her but, Taylor Swift. I remember watching her live shows in my bedroom as a little girl and flipping my hair frantically back and forth to match her energy. Her stage presence, confidence, relatability and emotional lyrics instantly had me falling in love. Despite our musical differences I feel like a lot of my own storytelling is inspired by Taylor and as she releases new music like Folklore and Evermore I find myself evolving as an artist with her.
When I was little, my parents would always be playing music in the house so there was constant excitement and noise. The music ranged from Michael Jackson to ABBA to Bollywood music, so there was a huge variety of artists I grew up listening to. I specifically remember listening to Dragostea Din Tei (aka Numa Numa) by Moldovan Eurodance group O-Zone which I'd have on repeat 24/7.
You're from Cheshire, What do you think of the music scene there at the moment?
I live near Nantwich which is a small town in South Cheshire so obviously you can't compare it to Manchester & Liverpool (about an hour away), but for a small place the music scene is great. The local community radio station (The Cat 107.9) is very supportive of local artists and I've performed at their events with some really cool local acts like Oli Ng, Callum Wright and Megan Lee. The Nantwich Words & Music Festival runs every October and always brings some great headliners and support acts into the area.
Are there any other artists breaking through at the same time that you take inspiration from?
Bonnie Kemplay is an incredible new artist who I became friends with after virtually meeting through the BBC Radio 1 Live Lounge competition. Her song 'Blushing' is so catchy and relatable it'll get stuck in your head all day. We often share ideas about music and introduce new songs to each other which is awesome cuz I love discovering new music!
Sfven is another artist I work with and his music is just perfect! I might be slightly biased cuz his style of music is exactly the kind of music I like listening to but I would definitely recommend his stuff to everyone. His new song 'forest ave' is at the top of my spotify streaming list and I'm so excited for his new album in February!!
Swim School are a super cool band from Scotland who have the most insane live performances. After seeing them play at Latitude, I was so impressed by their super engaging and charismatic stage presence.
Tamzene is a remarkable singer who makes super emotional, easy-to-listen-to, soulful music. She only has one song released at the moment but that's more than enough to show her talent in songwriting. Her song 'accidentally told you' reminds me of another artist I really love called Eloise.
Henjila is an amazing female artist who makes alt-pop bops. Her instagram page has such a beautiful, cute, dreamy aesthetic and her presence on the platform has really inspired me to be more confident about being my authentic self online!
Who would be your dream collaborator?
There are so many artists I would love to work with but my dream collaborator would probably be Girl In Red. I just feel like she's the kind of person I would have so much fun with and I'm absolutely addicted her music. Her unashamed honesty in her lyrics and the thrilling production around every song makes me admire her so much.
Musically or otherwise, what are you most looking forward to this year?
I have so many recording sessions booked in this summer so I'll be really looking forward to releasing some new bops ;). I've got so many completed songs in the bank and I can't wait to show them to the world! After having my first live experience, I'm dying to release some songs that an audience can sing along to. New things coming real soon!!
If people could take away one thing from your music, what would it be?
Not to worry so much about stuff and try to take it easy. We're all a bit insecure and often we think everyone else has got it all figured out. I hope that when you listen to my music you can realise that everyone's a bit lost most of the time.
Read More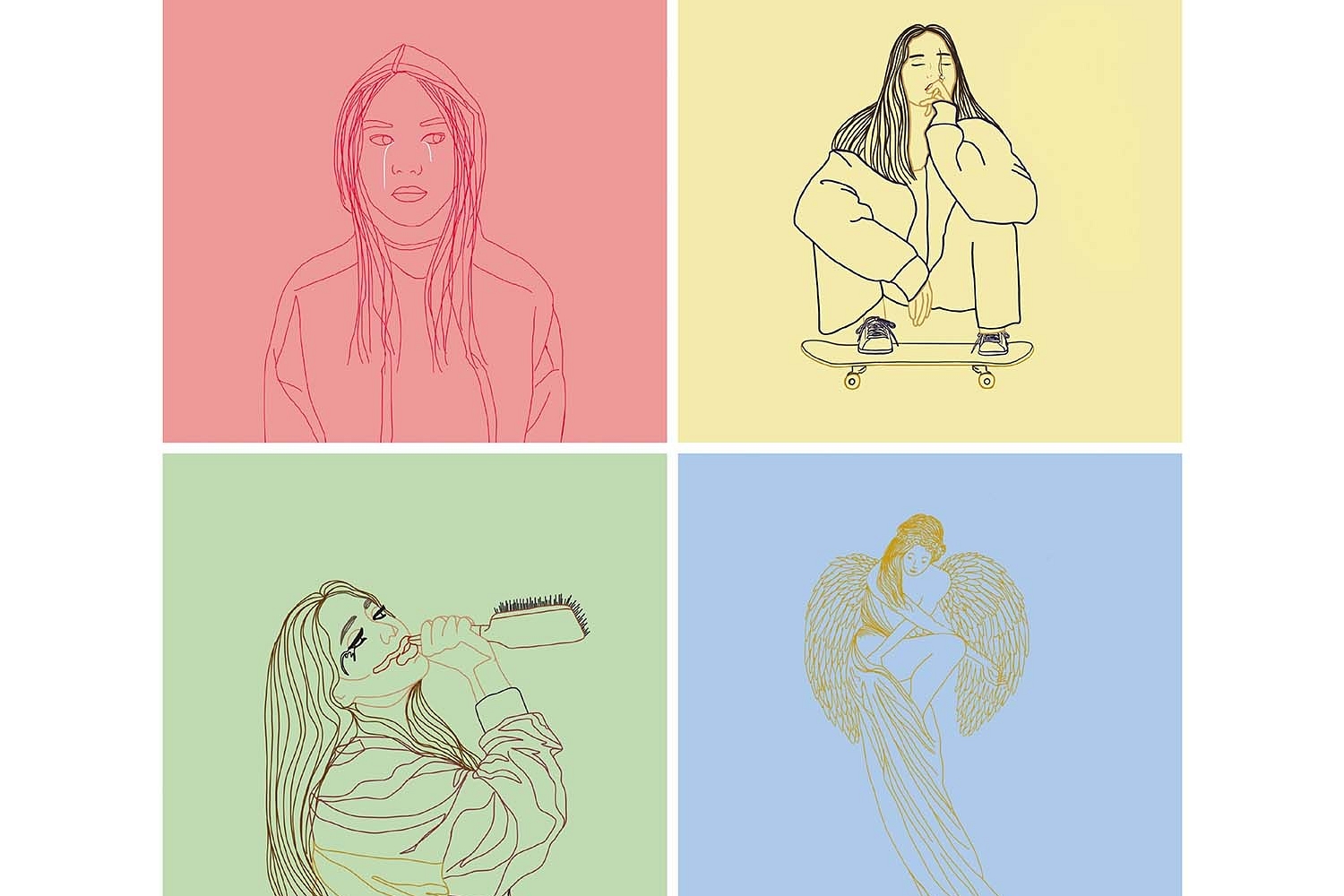 A definite promise of good things to come.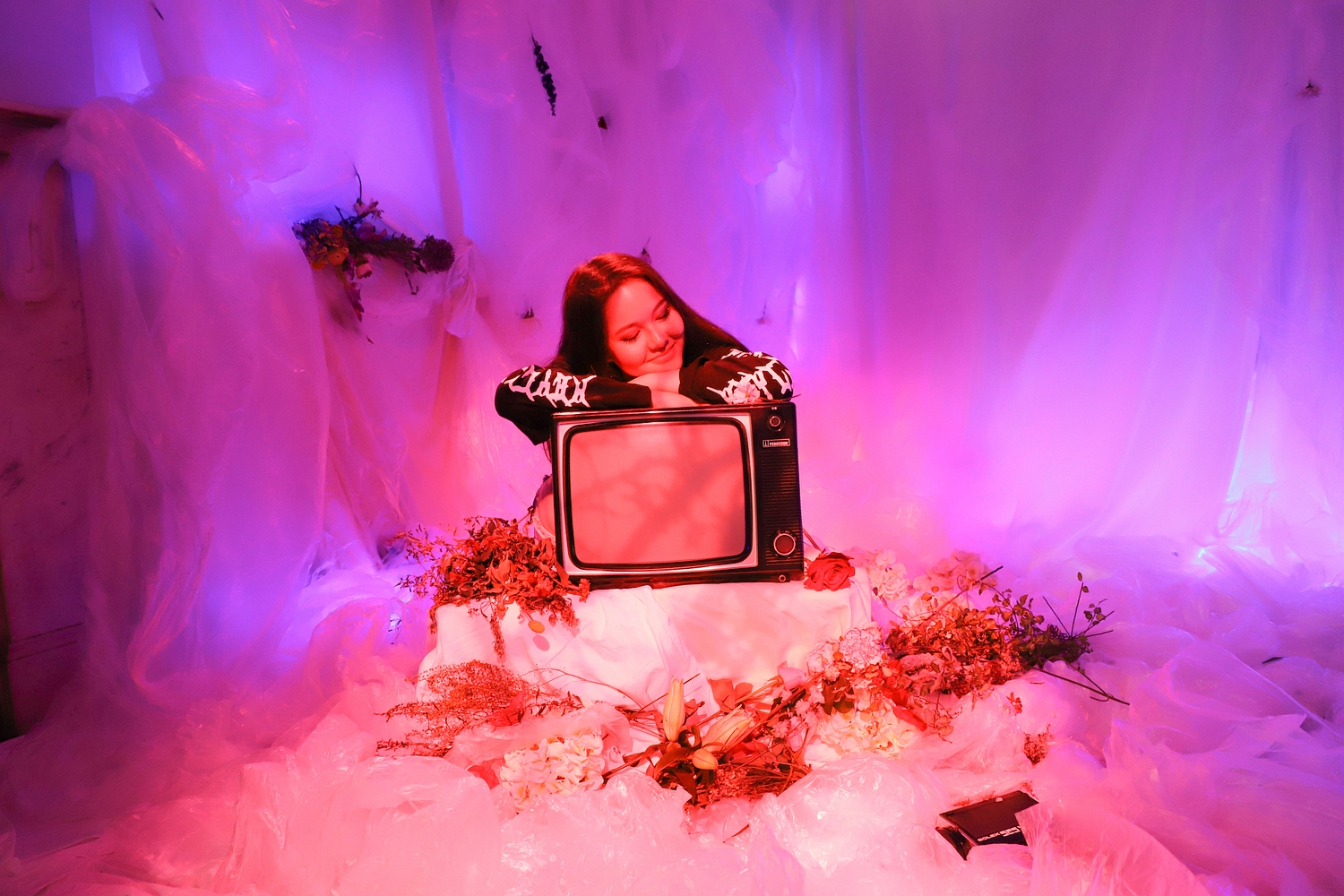 Lifted from her upcoming debut EP 'Artificial'.