Get To Know
Get To Know… Oracle Sisters
Their new EP 'Paris II' is out now!
Hello and welcome to DIY's introducing feature, Get To Know… getting you a little bit closer to the buzziest new acts that have been catching our eye as of late, and working out what makes them tick.
Recently we've met Norway's Red Moon, pop star Daya, buzzy London collective Folly Group, Parisian artist Crystal Murray, and now we're introducing you to Oracle Sisters!
Hailing from Paris, the trio - made up of Lewis Lazar, Christopher Willatt and Julia Johansen - are sharing their blissful new EP 'Paris II' today. Inspired by a utopian vision of Paris, the group describe the record as the duel side "of that world…coming back down to earth to explore the darker sides of the psyche while probing some allies of hope".
We sent them over some qs to get to know them a lil' better.
Describe your music to us in the form of a Tinder bio.
Street corner philosopher, boxer and boudoir conversationalist who enjoys deep eye contact. Part time snake charmer, full time explorer of the cosmos.
Note: lives in tree house so swipe left if afraid of heights
What's your earliest musical memory?
Singing in a circle around a Christmas tree with flame lit candles, watching the Pirates of Penzance in a small school production, finding an abandoned Spanish guitar and playing it for hours in the sun, just strumming without chords.
Who were some artists that inspired you when you were just starting out (and why)?
Starting out it was all about attitude and being as loud as possible. Making the most of this new found way to release ecstatic energy into the air . That solo in 'Paranoid Android' by Radiohead, The Clash, Queen. That all got me going as a teenager.
When we started Oracle Sisters, I'd just come out of an obsessional Tom Waits phase. So I guess I broke free of that in a cloud of Oracle mist singing a high falsetto and a more abstract approach to lyric writing. I still love and embrace those narrative songwriters though.
You're from Paris! What do you think of the music scene there at the moment?
The scene is great in terms of supportive friends, artists across genres and disciplines, everyone is cool and supportive in Paris. There's a band from Paris called Feu! Chatterton as well. Their lead singer has his head deep inside the lyrics and is a fantastic performer. He embraces the theatrical element of performance and carries the crooning tradition into a new dimension
Are there any other artists breaking through at the same time that you take inspiration from?
We had a good summer with James and Carlos from Fontaines DC and The Murder Capital, who we ran on to on a Greek island. It was good to connect on a mutual love of old Irish songs, so we'd sing in tavernas til the wee hours and we reinvigorated our lust for the muses and poetry. Otherwise in Paris, our dear friends Papooz have always been musical friends and companions since the band began.
Who would be your dream collaborator?
Probably Q-tip, we have the same birthday, or Lee Scratch Perry.
Musically or otherwise, what are you most looking forward to this year?
We have lots of tours set up around Europe and the UK that we really hope to be able to do, as well as releasing our EPs and album.
If people could take away one thing from your music, what would it be?
Liberation of mind, body and soul. We'd like people to feel uplifted.
Read More
It's the latest preview of debut album 'Hydranism'.
16th February 2023, 12:00am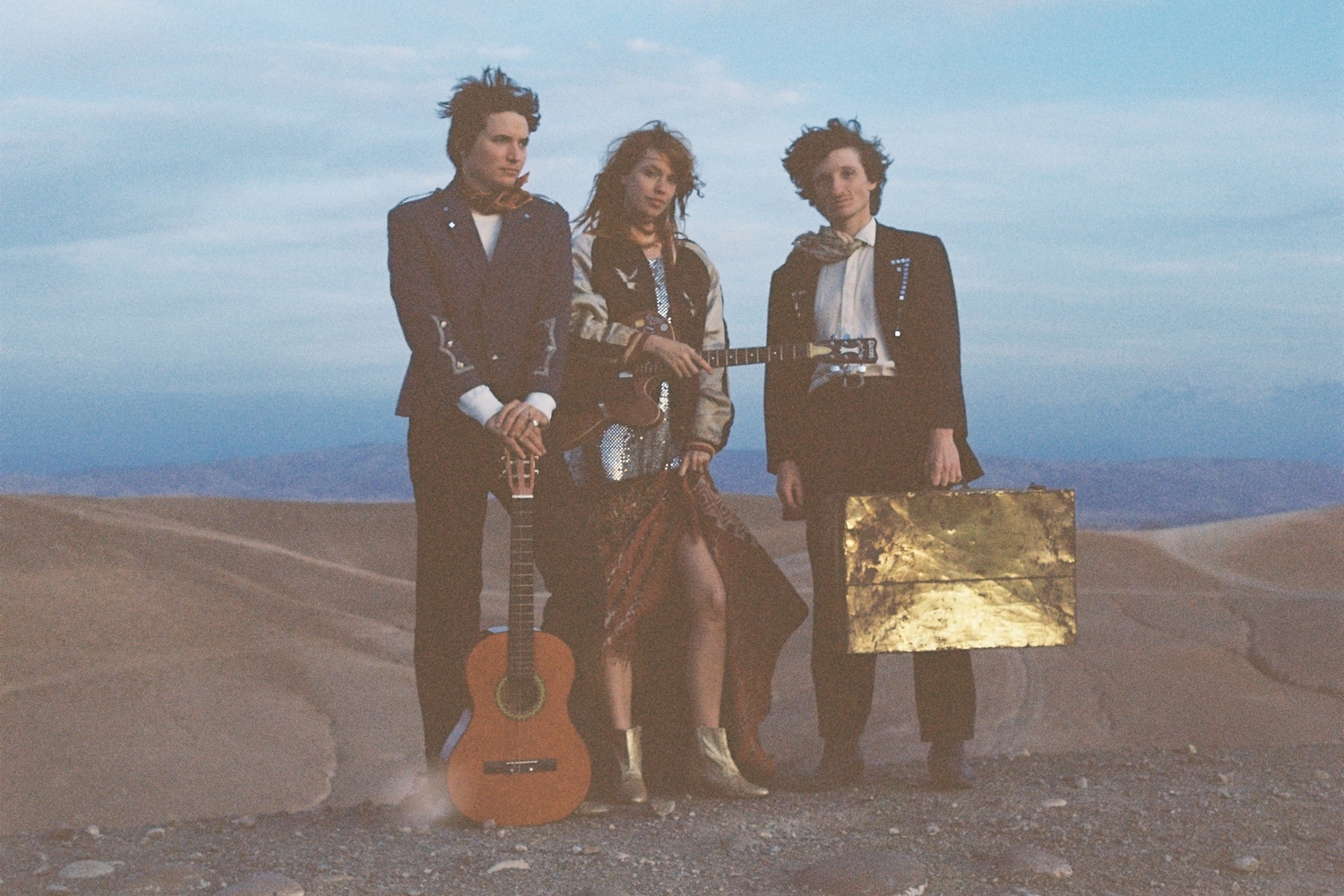 Listen to the title track now.
19th January 2023, 12:00am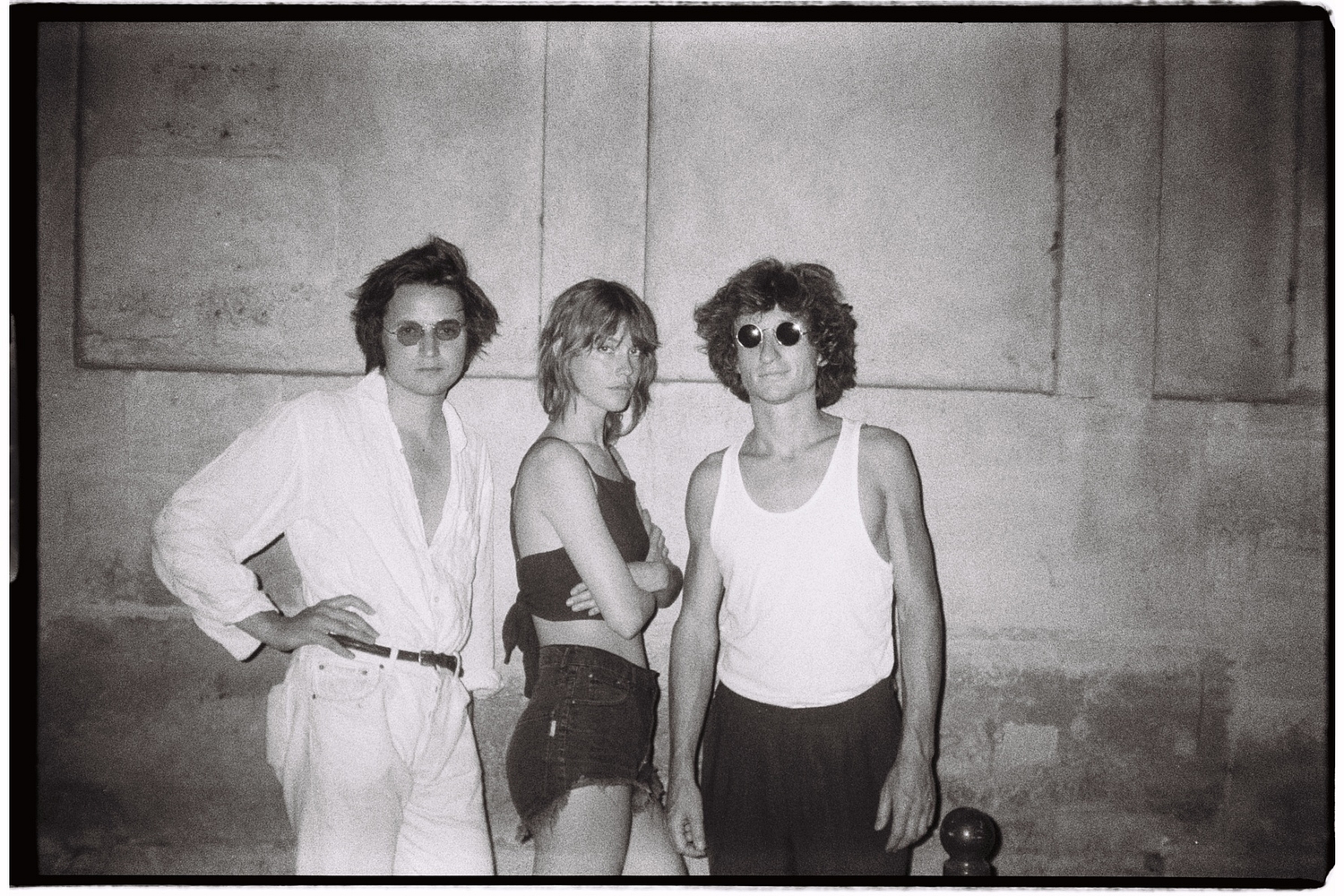 Listen to new single 'The Dandelion' now!
3rd December 2020, 12:00am
Featuring James Blake, Romy, Marika Hackman, yeule and more.