Hall of Fame:
Looking back on Le Tigre's 'This Island'
A protest-filled burst of wit that infiltrated the mainstream, the New York trio's third and final album's spirit is just as vital today.
From the very beginning - since their self-titled debut album in 1999 - Le Tigre have turned brash, abrasive electropop into their own form of rebellion. After the exit of original member and visual artist Sadie Benning, the trio we still recognise today was complete. Kathleen Hanna and musical zine-making badass Johanna Fateman were joined by activist and artist J.D. Samson, who became an integral part of the band for their second album 'Feminist Sweepstakes'. Parodying tunnel-vision hero worship ("Misogynist!" "Genius!" yelled their debut album cut 'What's Yr Take On Cassavetes?') and proudly refusing to stop creating on the now-infamous 'Hot Topic', theirs was a band fuelled by aggressive, visceral wit; serious debate dissolving into comical silliness at a moment's notice. Hilarious, political, and a danceable revolution, Le Tigre kept it short and sickly-sweet with a trio of brilliant records, never ones to fade out in a half-arsed fizzle.
Their final outing before going on hiatus in 2006 was 'This Island', a jarring (and, bizarrely) major label album that sounded more like an underground smash. Deliberately isolating itself by title, and sonically infiltrating the mainstream pop world, it's a whip-smart record that both embraces and parodies radioplay and fame, all while donning fight-ready boxing gear and prom-worthy suits for 'TKO's video.
Hilarious, political, and a danceable revolution, Le Tigre kept it short and sickly-sweet with a trio of brilliant records.
So limb-possessing is 'This Island' in fact, that's it's easy to miss the dry humour that surges through the whole record; at clear odds with the idea that political music must be earnest and sombre. On 'Nanny Nanny Boo Boo', Le Tigre boast of having "dicks done by C.P. Caster" (an American artist who creates plaster-casts of rock stars' penises, fyi), while protest anthem 'New Kicks' samples a newsreader listing off countless cities where anti-war protesters have taken to the streets, before she concludes "AND I AM ONLY NAMING A FEW!" Meanwhile, in 'Viz', J.D Samson's ubiquitous moustache sees her instantly ushered straight into a lesbian bar where freedom and debauchery awaits: "they call it way too rowdy, and I call it finally free". And then, who can forget their brilliantly ludicrous take on The Pointer Sisters' 'I'm so Excited'?
Wonky, tricky-to-palate pop warped through the ferocious bleeps of an early noughties internet modem, several gas turbine combustors, and a synth cranked up to breaking point, Le Tigre were the very essence of refusing to conform. After all, what could be more rebellious than cloaking sex and provocation in big, bold, commercial pop? While they won't rule out a reunion altogether - and the trio did briefly get back together last year to release 'I'm With Her' in support of Hillary Clinton - don't count on it happening until they've got something new to say. This lot do not do things by halves.
For all the rest of DIY's Hall of Fame coverage, head here.

Get your copy of the latest issue
More like this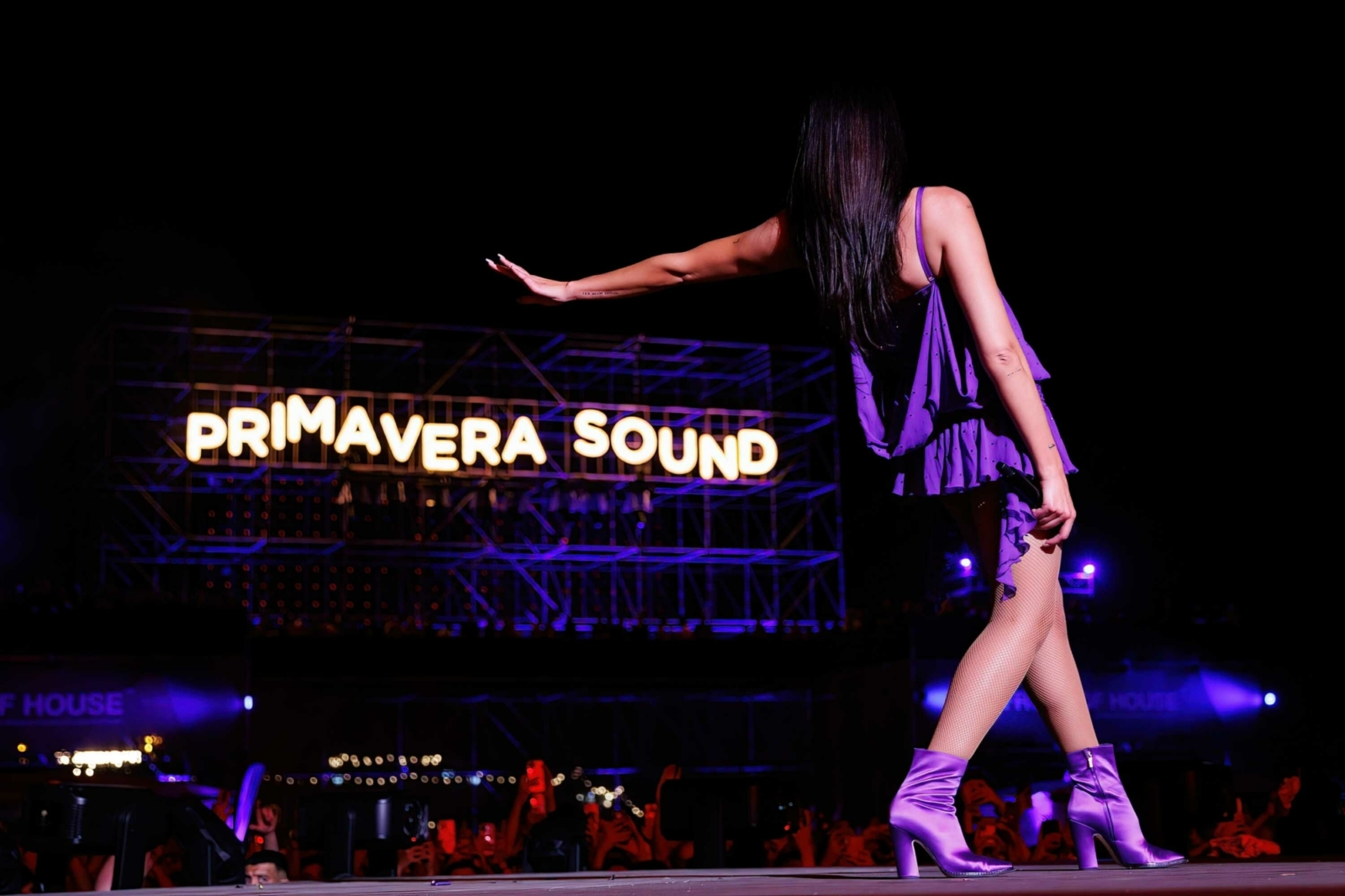 Kendrick Lamar, Rosalia, Blur and The Moldy Peaches are among the names joining previously announced headliners Depeche Mode.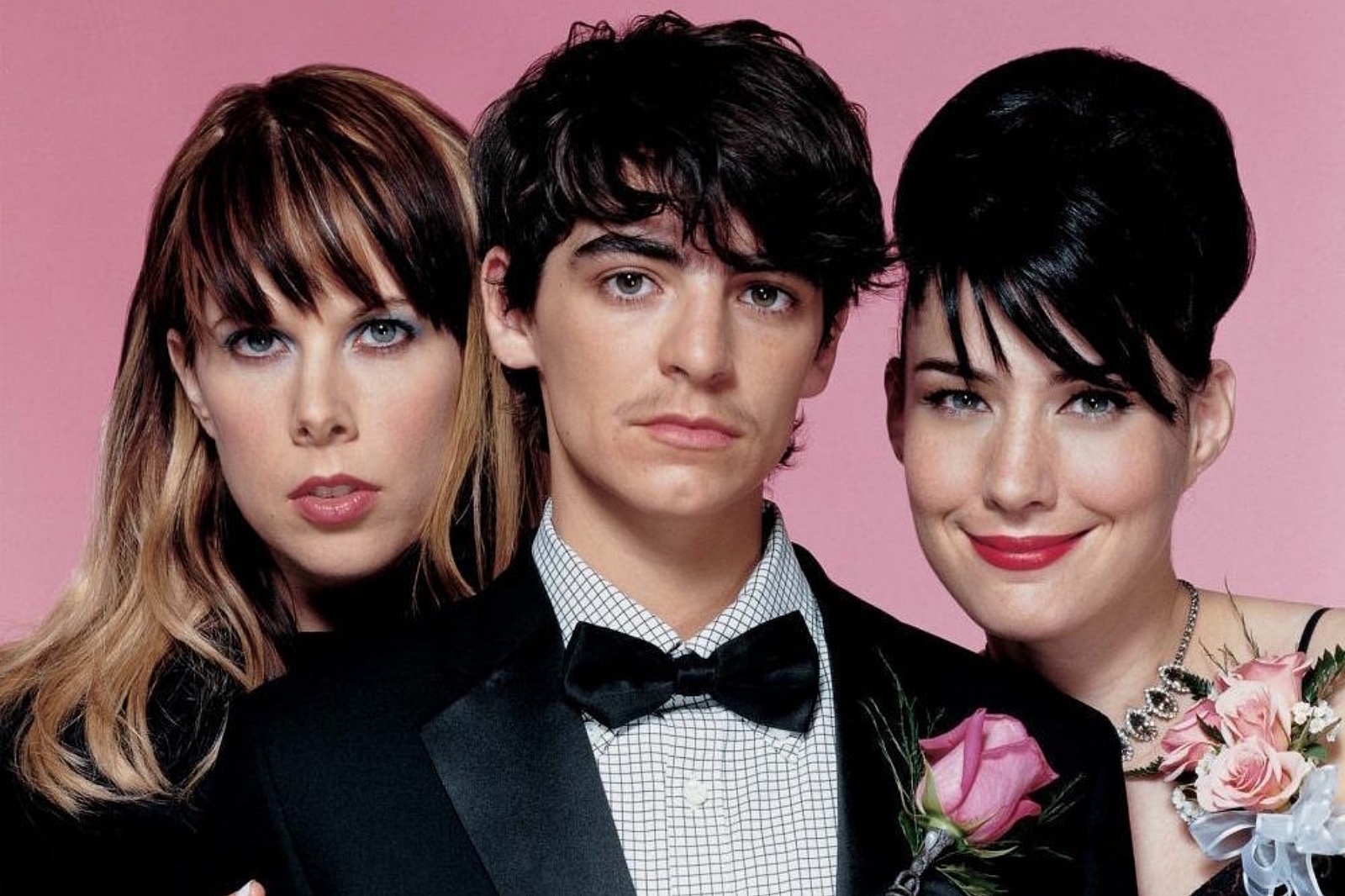 Kathleen Hanna confirmed they're plotting a one-off single this month.