In conversation
Paul McCartney talks 1983 classic 'Pipes of Peace' with James Dean Bradfield
In an exclusive interview, Sir Paul McCartney discusses his classic solo LP in conversation with the Manic Street Preachers' frontman.
Back when Manic Street Preachers supported Sir Paul McCartney at Cardiff's Millennium Stadium in 2010, James Dean Bradfield went up to the Beatle and "made a complete arse" of himself. He told McCartney he had bought a copy of his solo album 'Pipes of Peace' from the Record Club mail-order service the year it came out, in 1983, and that he wished he had brought it with him to be autographed. McCartney responded with raised eyebrows, and a fairly to the point "you taking the piss, lad?"
Now, five years on from that fateful first exchange, Paul McCartney is re-issuing James Dean Bradfield's favourite album as part of his on-going archive series, and naturally the Manics frontman was first in line to chat to McCartney about his experiences working on the now-iconic solo record. Arriving in the aftermath of Beatlemania, and shortly after McCartney disbanded his band Wings to focus on his own material, it's also fair to say that 'Pipes of Peace' didn't originally blow critics away in quite the same way as 'Tug of War'; the troubled, violent, and openly political McCartney solo record that came before it. Answering all of that previous anger in the only way he saw fit, Paul McCartney responded to 'Tug of War' by doing the opposite; celebrating peace and love. Since its release in 1983, 'Pipes of Peace' has gradually evolved from a collection of 'Tug of War' outtakes, into a classic in its own right.
As well as delving into Paul McCartney's songwriting process, his post-Beatles mindset, and his experiences writing together with a then pre-'Thriller' Michael Jackson on 'Say Say Say,' during this exclusive interview, James Dean Bradfield also, finally, managed to get his copy of 'Pipes of Peace' signed.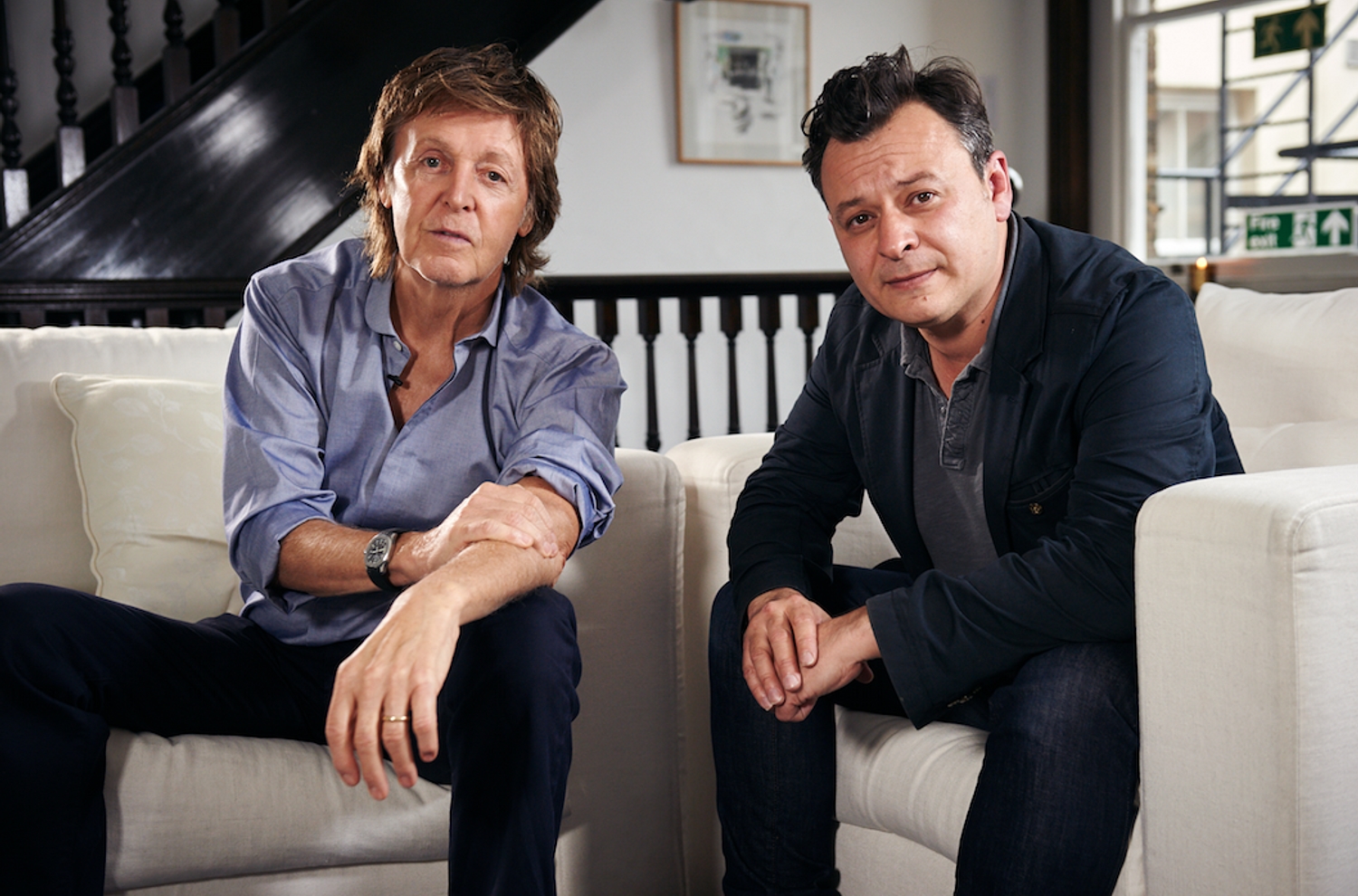 Read More