The making of MOURN, a Catalonian band with a cause
Signed to Captured Tracks, Carla Pérez Vas and co. represent an exciting new strand to cutting punk.
Mourn co-founder, singer and guitarist Carla Pérez Vas, is alone tonight. Her founding partner and best friend Jazz Rodríguez Bueno is studying, drummer Antonio Postius is in Rome with his other band (Red Bears) and fifteen year old bassist Leia Rodríguez is having her dinner then going to bed. It's safe to say Mourn (bar Antonio perhaps) aren't yet quite embracing the rock-and-roll lifestyle. All sitting between fifteen and eighteen years of age with as few as twenty-five live shows under their belt, they can hardly be expected to be. This is all part of the Mourn charm, they aren't rock-stars or punk anarchists; they're just teenagers from Catalonia with an incredible depth of musical knowhow and an attitude to boot.
Carla and Jazz met in school and immediately bonded over anger, boredom and a love of ironic criticism of their schoolmates. That, and "90s sounds and punk". The next logical step then was to start making music. Bored in the back of class Carla and Jazz began to throw a few ideas around, beginning with PJ Harvey, Eliott Smith and Nirvana covers before moving on to the beginnings of Mourn. Within a year Carla and Jazz had rounded up a suitably talented, suitably badass group friends and recorded, in less than a few takes, an authentically brazen collection of punk anthems.
Carla is the first to admit she didn't think the band would get anywhere. She is still seemingly slightly dazed by the fact that Mourn are being booked for shows the world over and requested for interviews in a language she hasn't even fully mastered yet. But with their debut self-titled album out in February via Captured Tracks and bookings at the likes of Primavera and La Route Du Rock Mourn are picking up momentum faster than their young legs can carry them out of school.
Focus is likely to lie around Mourn's age, Leia's in particular, especially since the music they're making comes from a place rooted not in their past but in the past of the generation before them. Carla however is adamant that this doesn't matter, they're doing their thing and loving it, to her nothing else matters. Although for now the majority of the band are staying in school because "they have to, well they think they have to". It appears despite the various commitments of youth Mourn are secretly ready to up-sticks and live the rock-and-roll dream. Carla in particular has already dropped out of a photography course since the early days of writing songs with the sole motto of "we're so bored we're not learning anything".
The content of Mourn's songs is tough, moody and aggressive, although admittedly with a hefty sprinkling of good old fashioned youthful imagination and fun. This being said the band members could be expected to be of a similarly standoffish, 'fuck you' mentality. This is far from the case. Carla laughs off the angry, bitter tone of their music "it's funny, at the end it's like, a joke". Carla's English is good but not perfect, perhaps a contributing factor to this tone. The songs on 'Mourn' are all in perfect English, just sometimes a little bluntly; "you called me a baby so I just say fuck you", for example. It's perhaps this simple writing style that comes in part from writing in a second language (or perhaps not even second, Carla speaks four languages) and in part from the anger and boredom the album was born in that gives it such a raw, spirited feel. This, combined with the musical maturity of a band beyond their years and the youthful imagination of young artists that comes across on songs like 'Philliphius' and 'Your Brain Is Made Of Candy' creates the rare combination of wisdom and nativity that makes Mourn so special.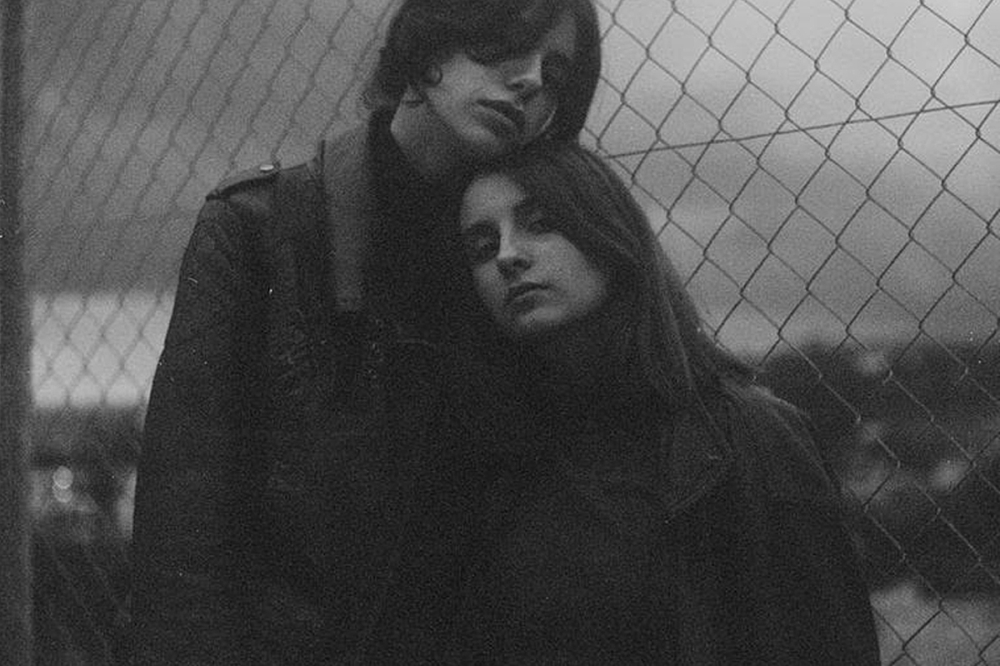 So why write in English?
To start with, I had one song, so when she (Jazz) heard that song she was like 'oh we have to make that music because we're playing together' and that song was in English so, we started playing and writing songs in English. But on the new EP there's a Catalan song. I think we'll start doing things in English and Catalan. We really like that, just experimenting, because we talk three or four languages, so whatever! There's six songs, one in Catalan and four in English and there's an instrumental song.
Which do you prefer to write in?
In English. We used to listen to English music so that's the way that we learned to do it. I listen to a lot of types of music, like actual music, and, I dunno, 90s sounds and punk or something like that. We listen to a lot of hardcore, melodic hardcore or emo.
You're making music synonymous of an era you weren't even alive for. How did that come about, how did it come into writing?
I think we're lucky because we have all this internet stuff and we have Spotify and we have a lot of records to hear. So I dunno, maybe I'll start listening to rap and I'll start doing that! I really like punk, I really like '90s sounds and all that stuff and that's what I'm doing now because of the way I feel. I don't care about my age or Jazz's age or Leia's age, because well she's 15 and she's living all this stuff.
Is she still in school?
Yeah she's at school and Jazz too. Anthony starts university and I started studying photography and I left. But yeah they are in school so sometimes it's hard because we're doing the shows just in the weekend.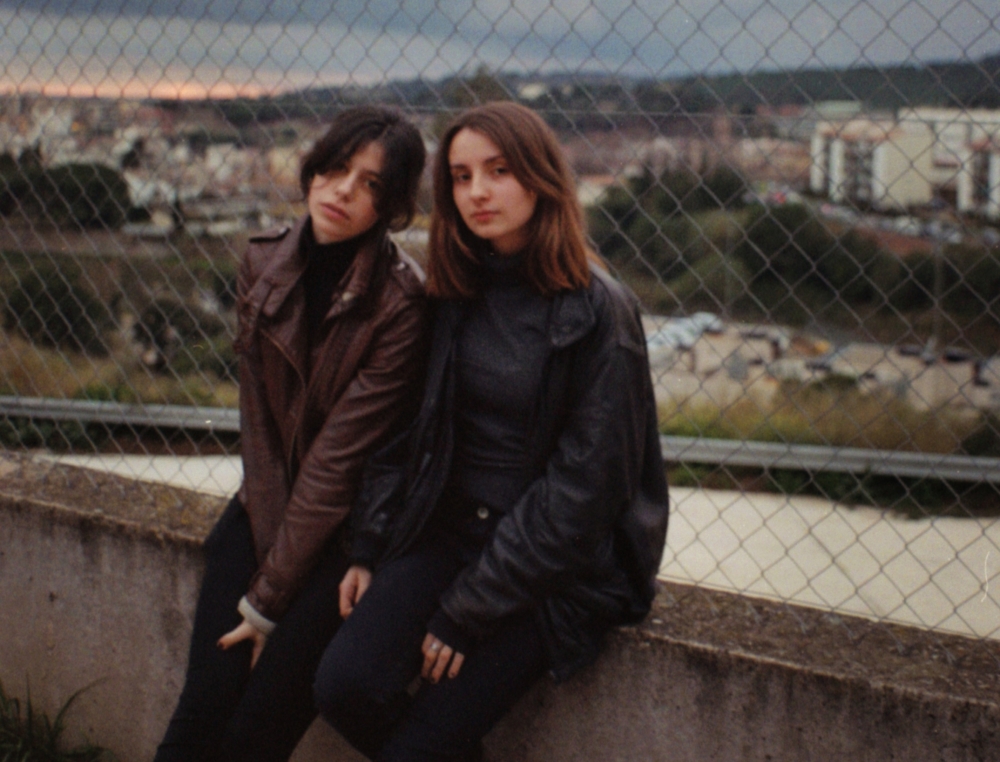 There seems to be some quite directly aimed aggression on some of the songs, are they about anyone in particular?
When Jazz and I are together we're criticising like 'Ohhhh man I hate that guy' or 'I hate that girl', we're so angry we need to write about it. It's a way to let that escape from your mind. We wrote 'Marshall' and there was a story in that song but at the end it's a joke. In that moment I was angry and I said all that stuff but now I don't think that. But I keep singing that song and I like it so, I dunno!
What about 'Boys are Cunts'?
'Boys are Cunts' is the first song that we wrote and actually now we don't play that song at the concerts because we don't like it. I was taking a shower and that idea came to my mind, the lyrics talk about a thing that happened to me. The first time Jazz and I were improvising it came. We just started doing the song and put the lyrics on and it was the first one so we recorded it. But we don't feel good with it.
Is art a big part of Mourn's music?
We just do, painting with no sense, that's what we do. We take a word and start with that and experiment with a lot of things. Like, we'll say the word "cry" and then just make a history. It's nice [with music] because you're just playing with that thing that you're doing so it's like painting.
Are you still painting?
We were in the train going to Netherlands and we were drawing together so yeah, we keep doing things. Jazz and I are like a couple, we have a lot of projects in mind.

Get your copy of the latest issue