Album Review
MOURN - Sorpresa Familia
3 Stars
Punk music with the intelligence of wizened old jazz musicians.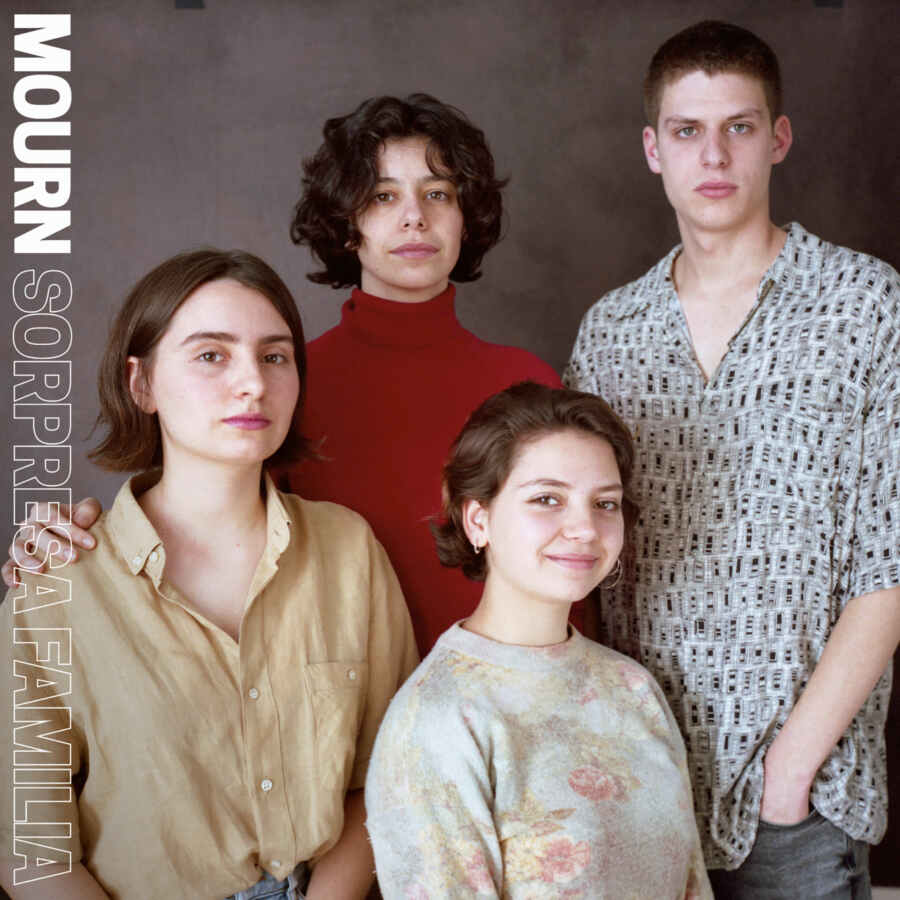 Barely in their twenties, Catalan upstarts MOURN have already faced an uphill battle on their way to the release of this third LP. 'Sorpresa Familia' sees the band return to Captured Tracks after a lengthy legal battle with former label Sones, which effectively prevented them from touring and releasing music for several years. Unsurprisingly, then, they sound like a band full of pent-up energy, with enough bite to take the hand off anyone seeking to exploit them.
Opening track and lead single 'Barcelona City Tour' re-establishes their heavy-duty sound. It's packed full of emphatic yelps and dirty handclaps to complement the signature set-up of scatty guitars, busy bass lines and baggy drums. Carla Pérez Vas' fiery vocal style harks back to mid-'90s bands like Sleater-Kinney and Bikini Kill, and the track eventually reaches a mantric climax as she repeats the lines "they can let you in, they can kick you out".
Through lopsided time signatures and flashes of guitar distortion, highlight 'Skeleton' channels the neurotic post-hardcore sound of At The Drive In, and, indeed, 'Sorpresa Familia' is as unapologetically frenetic as much of that band's chaotic work. If it were not for such a well-balanced production it might sound messy, but instead, there's a sense of meticulous control that keeps the wailing licks and staccato rhythms in check.
It's punk music with the intelligence of wizened old jazz musicians, and as a chronicle of the band's hardships, it's a much-welcome return.