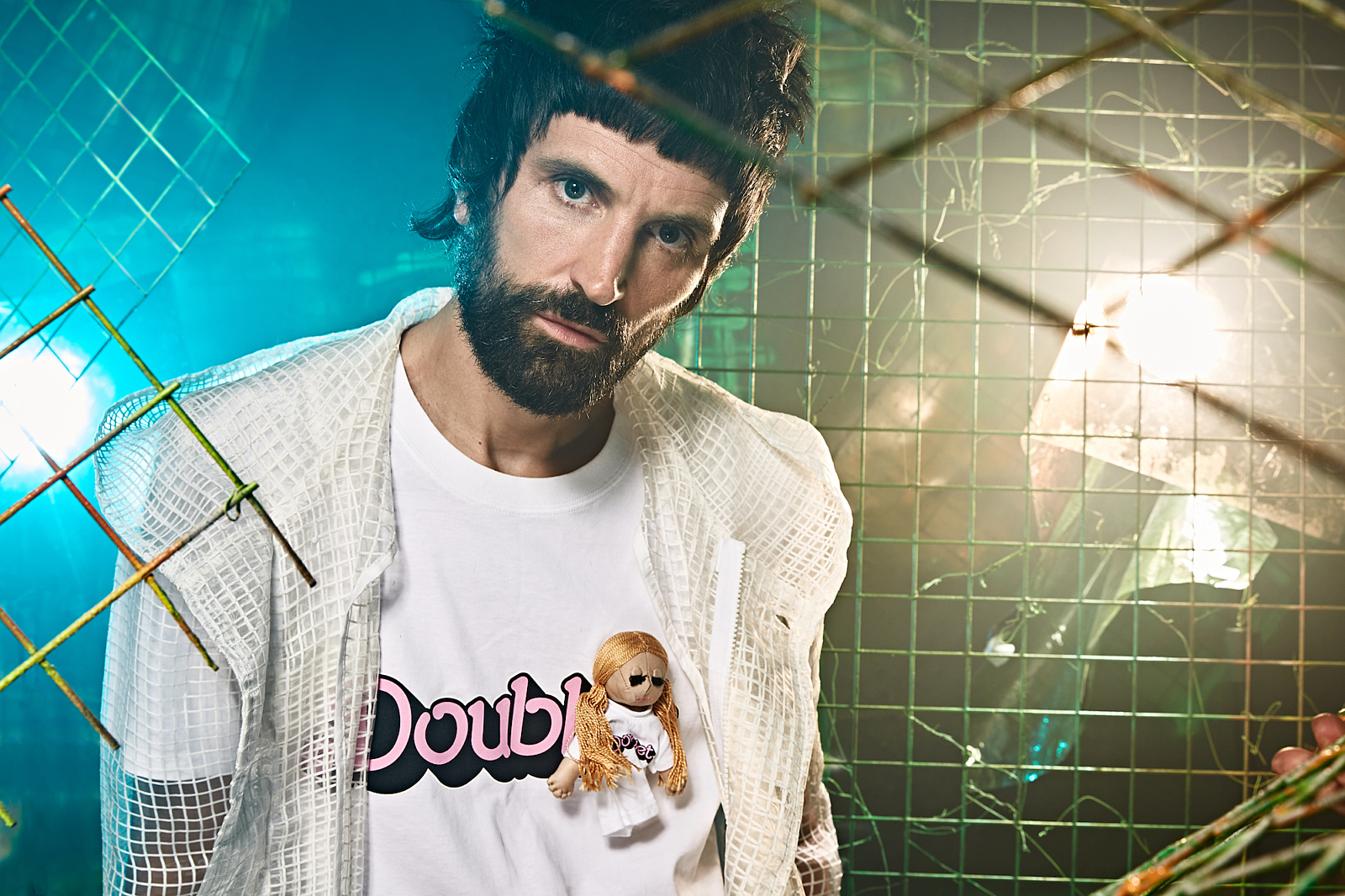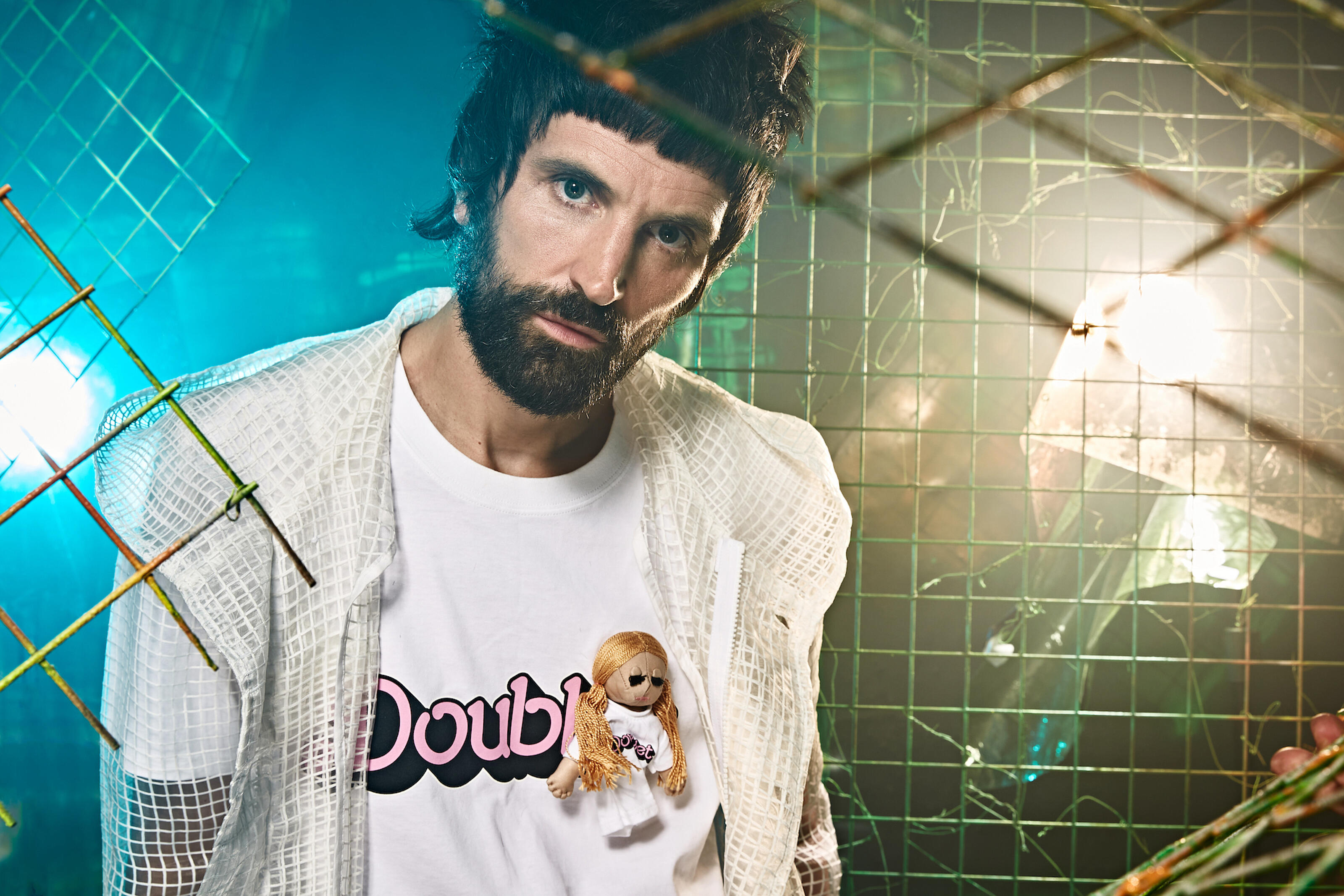 Kasabian: Can't Hold Them Down
Forced to sack their vocalist of the past two decades, the road to Kasabian's seventh album was one of big changes and risks. Now Serge Pizzorno is harnessing the reins and stepping back into battle.
Back in 2014, headlining the final Sunday night of Glastonbury's Pyramid Stage felt like the last rung in the ladder for Kasabian to climb. As a wise man once said, if you can make it there you'll make it anywhere and, having roused a 100,000-strong field full of four-day-hangover-weary punters into flare-waving, roaring abandon, their place at the top table of UK live music felt assured from thereon in. No stage too big for their brand of incendiary, turbo-charged mega-bangers, polarising as they could sometimes be as an entity, no one could dare question the band's chops on the live stage.
Just shy of eight years later, Kasabian are gearing up for another momentous day in the musical calendar. It should be business - albeit particularly exciting business - as usual; the 80,000 people holding tickets for the first night of a two-day Knebworth run are there for Liam Gallagher's crowning return and, playing second fiddle for the first time in a long time, the pressure should in theory be off. But try telling that to the 6ft4 ball of wired energy about to make his life change forever.
"As an experience, it was like jumping out of a plane," recalls Serge Pizzorno of stepping out in front of an enormous, history-making crowd for the first time as his band's newly promoted frontman. "Going up in the plane you're thinking, what am I doing this for? I was having a good time down there. Is the parachute OK? Weren't you out last night… weren't WE out last night til 4am? Are you sure you've packed this properly?! And then you make the decision to jump and you have no choice but to do it once you step on that stage.
"You can think about Knebworth and imagine the likely outcome of what's gonna happen, but once you step on stage, once you've jumped, then you're flying. It was the most exhilarating, unbelievable experience. I said as a joke, I went to bed as Keith [Richards] and I woke up as Mick [Jagger]. I was that guy and now I'm this guy. To hold an audience that size, you've got to become something else…"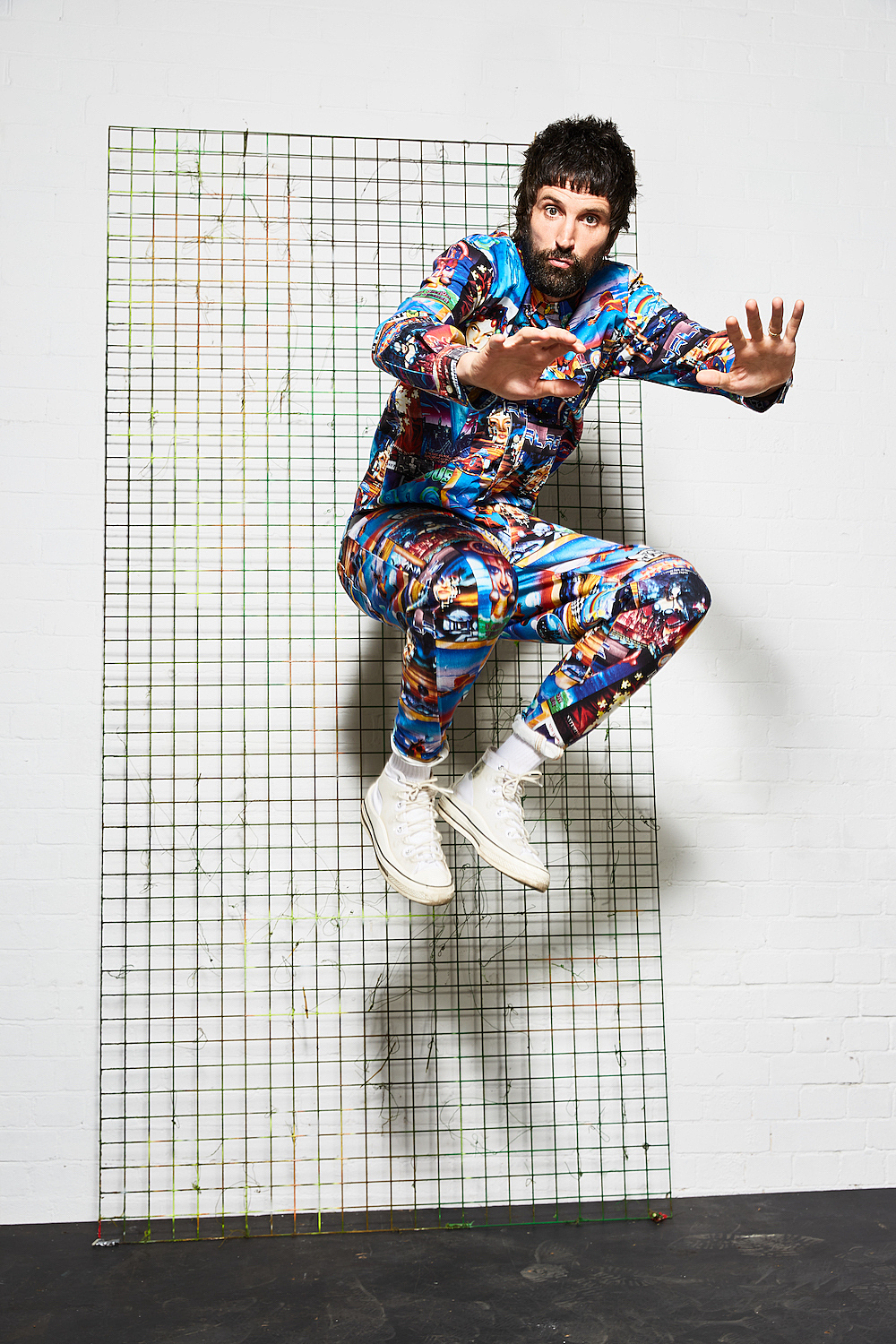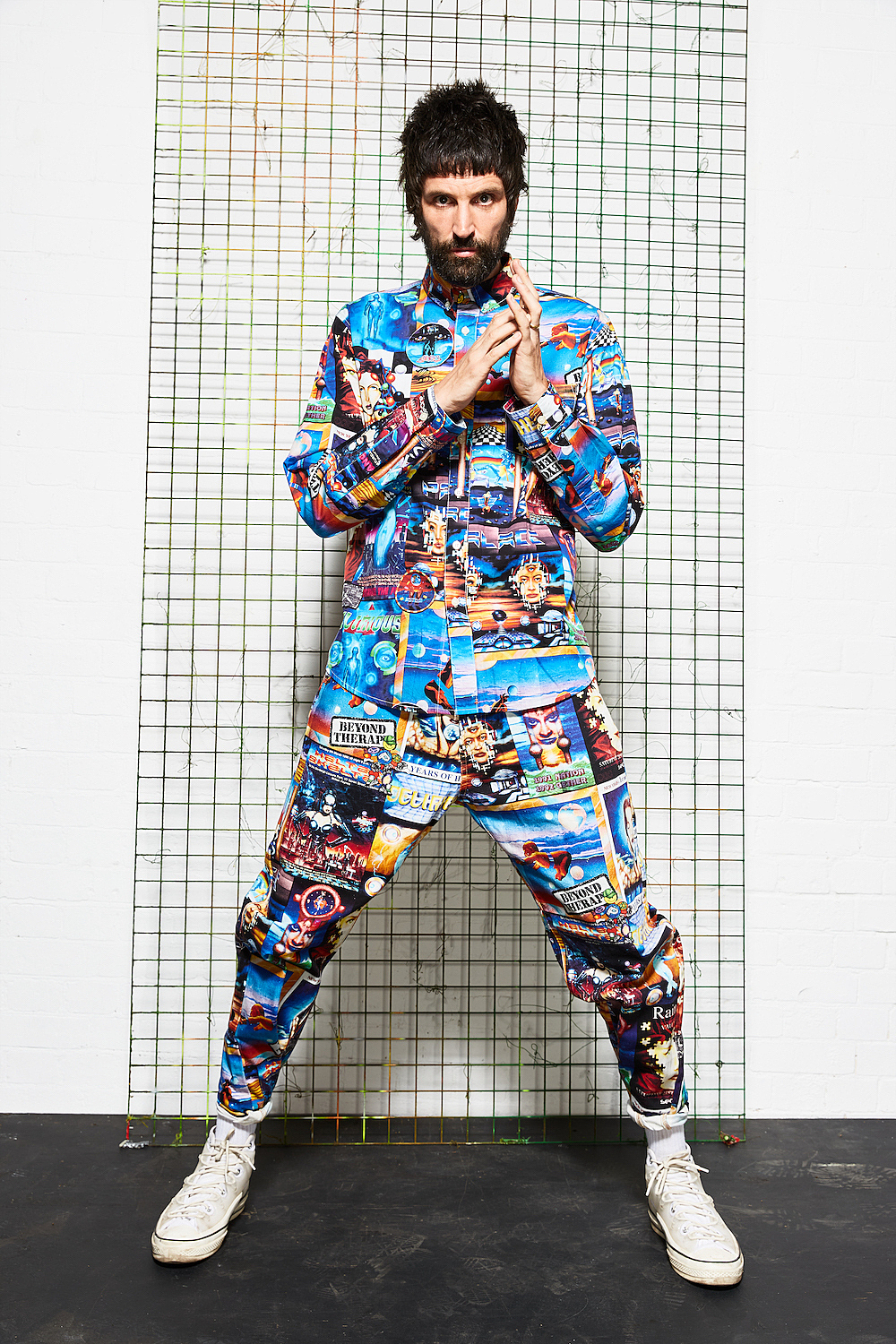 "
We thought it was over. We thought those days were genuinely gone and we'd never see them again.
— Serge Pizzorno
The circumstances surrounding the guitarist-turned-singer's switch to centre stage have, of course, been well-documented. In July 2020, former vocalist and founding member Tom Meighan was convicted of assault against his fiance (and now wife) Vikki Ager. In a statement the day before the news broke, the band announced Meighan's immediate departure "by mutual consent". "Tom has struggled with personal issues that have affected his behaviour for quite some time and now wants to concentrate all his energies on getting his life back on track. We will not be commenting further," said the post.
At the time, the band were subjected to criticism from some quarters for only sacking the singer just as the incident was about to be made public. Did they get much notice from Meighan before the information was released to the press, we ask? Serge responds with a wry laugh: "It wasn't dealt with very well on Tom's side, let's put it that way…
"It's your family's and [your] life and you're just coming to terms with it all yourself, so it was quite intense," he continues of the public pressure put on the band in the immediate aftermath. "If I'm totally honest, I kind of kept away from [the online chat]. I could get a sense but then if you read too much into it you'd be frightened to leave the house. We loved and supported Tom through it all [before] so it's not like we had anything to be worried about, we did all we could."
Three months after the trial, Meighan embarked on a solo career. Pizzorno says that he's yet to listen to any of the tracks ("I'm not ready yet, but I'll get there"), but that his former band mate's decision alleviated any lingering peripheral doubts about stepping up to the plate. "He made his choice so it was like, well what are we gonna do now?" Serge explains. "That whole period was just completely heartbreaking, and working through all that as a band was just horrendous. [But] it's one of those things where, at that point, the band wanted to carry on and it didn't seem fair that we weren't allowed to or we shouldn't because it's our band and it's my life's work. It's like choosing your regrets. I could have easily gone, 'It's too much, it's too big'. But it just wasn't really an option. Those songs and the vision are pretty much - well they are - I did it all. So to just not be able to do that just didn't sit right, and I think we owed it to the band, so that's where we're at with it."
And so, having "never wanted to be a frontman or thought that was part of the story", Pizzorno found himself at the mic. In November 2021, Kasabian played a series of - for them - lowkey shows, including an opening night at Glasgow's O2 Academy and a stop off at London's Brixton Academy. Their toe-in-the-water first gigs back, the reviews were unanimously positive, the crowd reaction as fervent as ever. "We had no real idea how anyone would take it or what it would feel like, but within 30 seconds of the Glasgow gig it was like, this is gonna be a lot of fun," Pizzorno smiles.
"I've gotta be honest, I know people say, 'Oh we're so glad we're able to do this', but properly, genuinely, we're blessed that people are coming to the shows and getting into the new music. We thought it was over. We thought those days were genuinely gone and we'd never see them again, so to get another crack at it is making it all the more beautiful."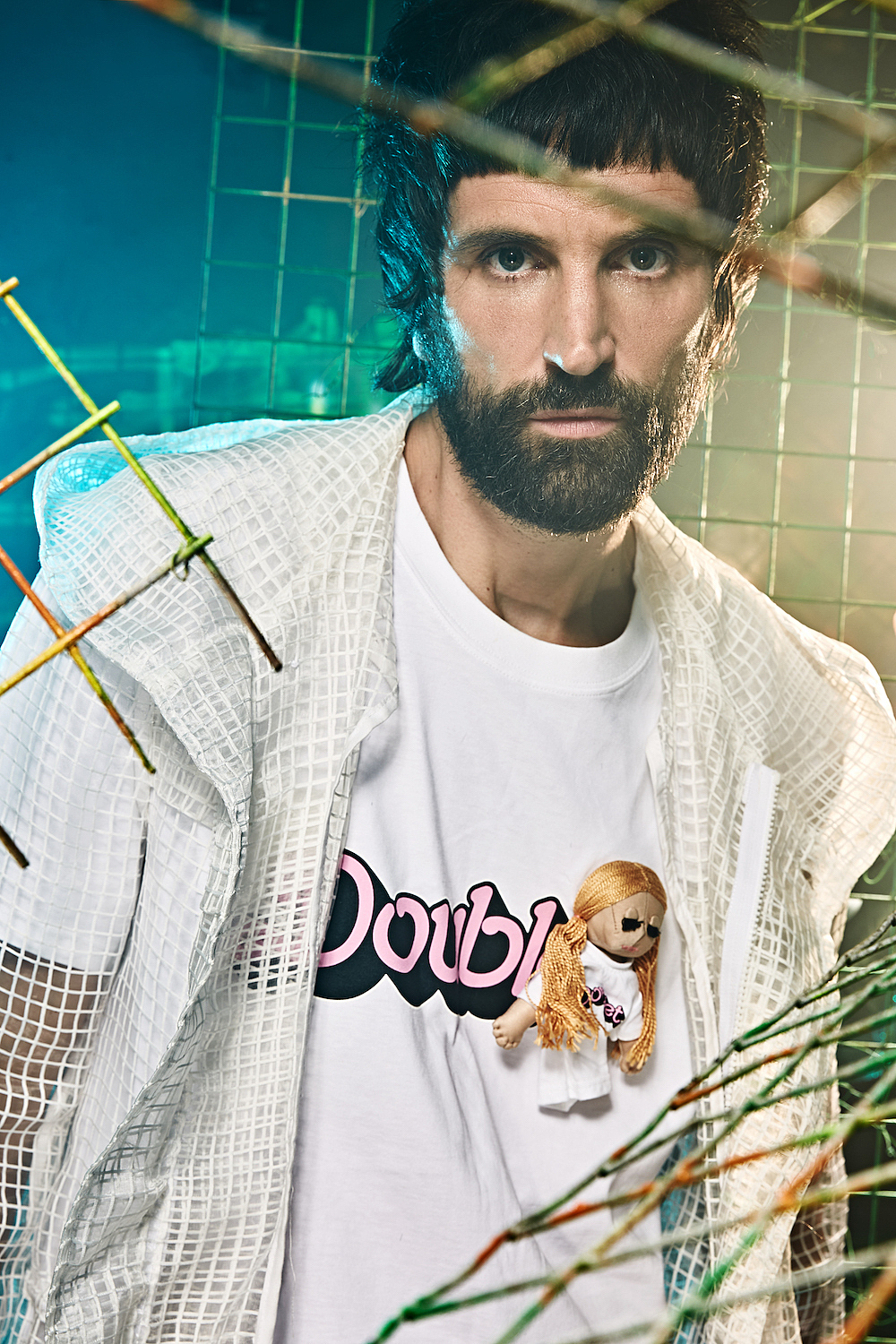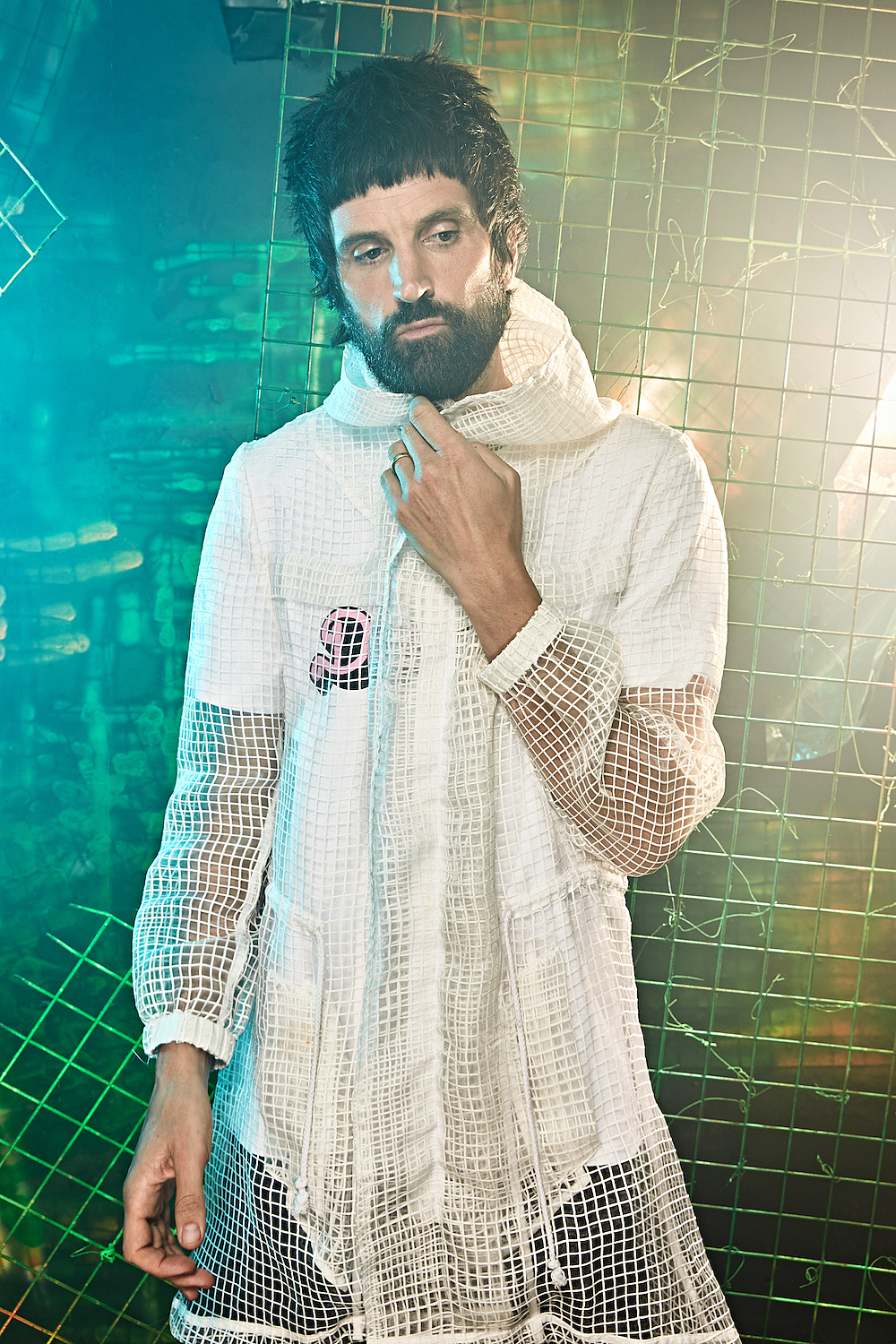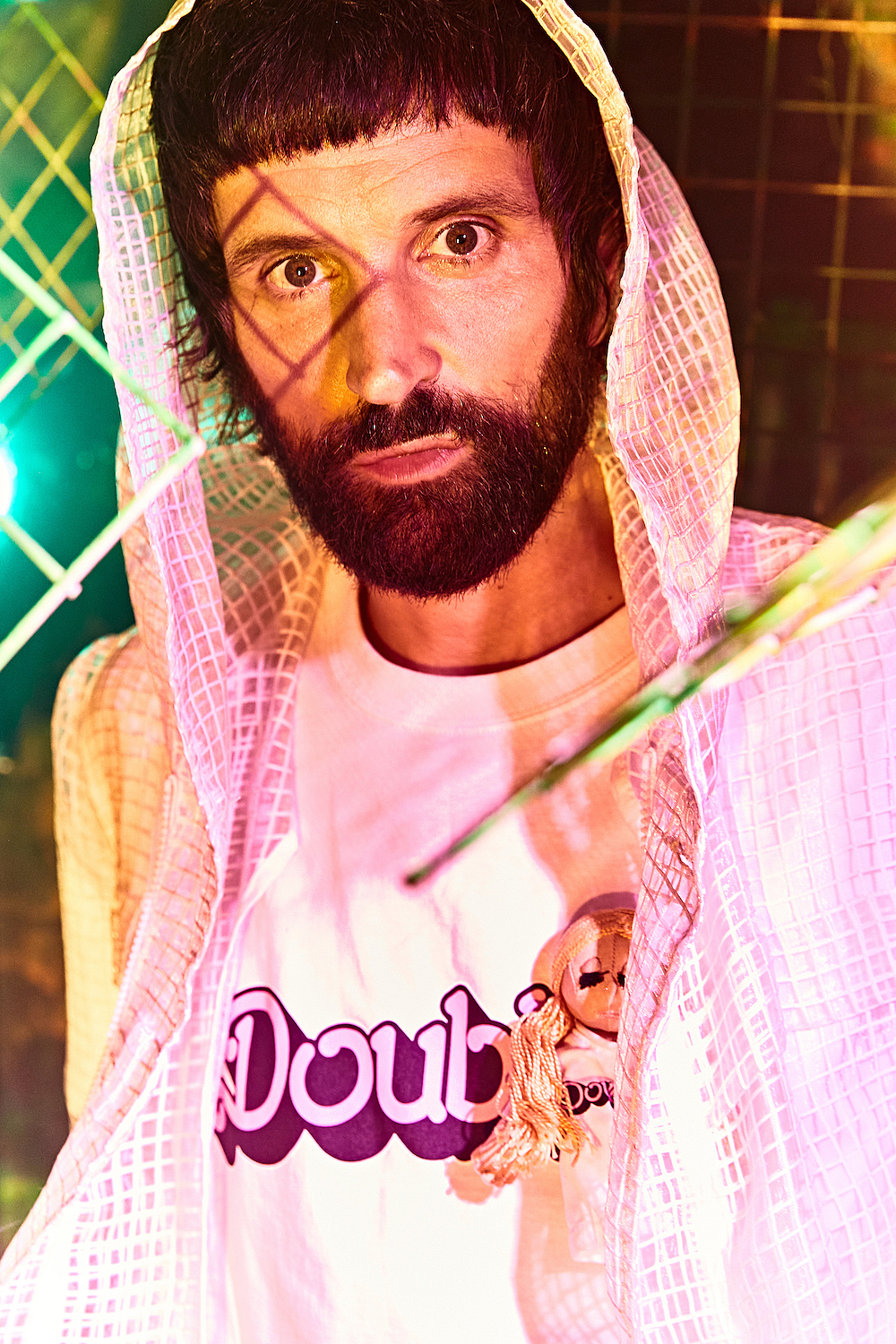 "
We are not a fucking 'relive the indie sleaze' night with people of our age going, 'Remember them?' This is NOW.
— Serge Pizzorno
Skip forward to August 2022 and, the day after we speak, Kasabian are in the belly of Kingston's go-to instore venue Pryzm, kicking off a week of promo for the band's seventh album 'The Alchemist's Euphoria' with a rowdy, intimate stop-off. Hearing their gargantuan back catalogue - 'Club Foot', 'Underdog', 'Fire' et al - in such a small setting feels borderline ridiculous. Equally notable, however, is how the new cuts they play tonight (the swaggering, glammy 'ALYGATYR' or the ominous march of 'SCRIPTVRE') are easily those tracks' match.
Of course, there's no real reason why they shouldn't be. Kasabian's sole songwriter since the band's inception, Serge has puppet-mastered their journey from day one; though everything externally had changed, when it came to writing their seventh, in the studio "it was exactly the same". "Waking up praying for a fucking song or a fucking lyric, every morning going, 'Oh no this is hell' and then every now and again the song gods will give you a verse or a chorus and give you a bit more time where you're not wanting to fucking burn the studio down," Pizzorno chuckles. "That process has been exactly the same for every record."
There were slight, perhaps subconscious, differences that came from not overthinking things, he acknowledges - "probably an emotion that's not been as apparent on the previous records because it was just flowing out". But in The Sergery, the building's namesake was back on familiar turf. He describes the building - nestled out the back of his Leicester home - as "like a sort of Woodstock barn, but it's modern, black and corrugated - mean-looking and imposing". "There's a big square downstairs with loads of gear, and I'm not much of an engineer - I like to do things as quickly as possible, so there's no sort of, 'Oh we need this mic from the '50s'. No no no," he chuckles. "Everything works at a silly pace and I like to have distractions, so there's probably a TV on and a radio on to keep myself going."
All of Kasabian's recent albums have been made here by the man currently sat sporting his wife's mesh jacket and a T-shirt with a voodoo-esque miniature doll safety-pinned to its front. It's not hard, given the record's title, to picture Serge as the alchemist at its centre, running around his mad scientist's musical lab, conjuring up festival-slaying slammers. But there's an understandable reluctance from Pizzorno this time around to explicitly put himself at the core. "The alchemist was a nice way to base it on someone else - it's his story, not us lot," he begins. "I wanted the themes to be universal; I didn't want for a specific line to be, 'Oh that line means that'. The fork in the road obviously we went through, but so do we all - it's survival."
You can see why Serge might want to distance himself from particularly literal translations. Even within the record's first three tracks, opener 'ALCHEMIST' declares "I was down for the count, needed healing/ All the cuts to my heart they were bleeding", 'SCRIPTVRE' speaks of "reach[ing] for the mic" whilst standout rager 'ROCKET FUEL' has already been touted as a song addressing the comments from certain fan quarters over Meighan's sacking.
"But everyone has their own mic, that's a metaphor. Because I do what I do…" he begins to counter when we bring up the second point before giving in and laughing: "I mean no, you're bang to rights there. But I meant more that it's not specifically like a relationship record or anything like that, it's more when you get to a point in your life where you have all this shit that you've got to deal with and that's poignant in a lot of peoples' lives. You don't have to have been through what I've been through to understand."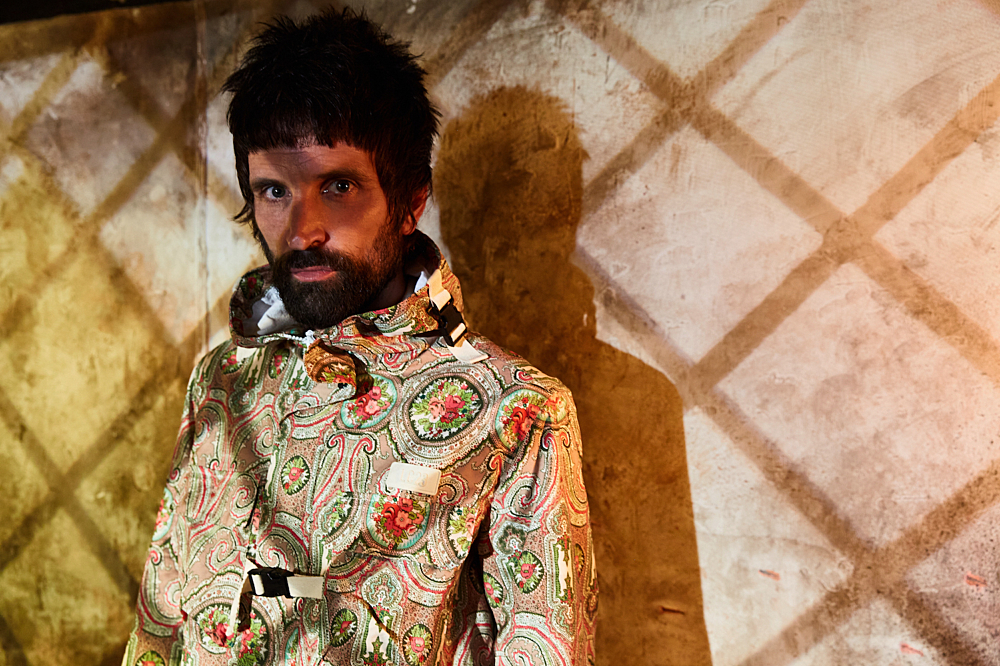 "
It just has to be art and then it'll be sweet, and even if it's terrible but it's spectacular then it'll be something.
Maybe, rather than forensically picking through Kasabian's seventh for evidence, it's more significant to hear how invigorated 'The Alchemist's Euphoria' sounds as its own beast. There are still seething behemoths, because that's just what Kasabian do. "I love music that gives me that adrenaline and that'll never change," Serge grins. "When I go to a show, I like to feel exhausted after; to get people so drained of energy - that's when people go away saying a gig's fucking life-changing and they can't experience anything else on their phone that makes them feel that. Within Kasabian albums there has to be that, that's the DNA." But, between the bangers, there's the blissed-out psych that concludes 'TUVE', or a three-song suite that adopts a celestial point of view, looking down at the earth from the outside.
Serge is committed to pushing forward; "We are not a fucking 'relive the indie sleaze' night with people of our age going, 'Remember them?' This is NOW," he asserts. Yet while Kasabian aren't intending to pick up the pipe and slippers any time soon, their new configuration is one that naturally lends itself to the slightly more experimental, artistic world view of its new on-stage mouthpiece - one that could pave a way for a band like Kasabian to, whisper it, mature?
"I've got to figure that out. There's something exciting about being 70 and still… I mean, it's just ideas. All of it is just ideas, so if you've got good ideas people will want to see it. You only have to look at Kendrick at Glastonbury, and Kanye's gigs from the past. You need a budget which is the one thing I can't work out because some of the ideas for the tour, people were like, you wanna what?!" Serge laughs. "But it just has to be art and then it'll be sweet, and even if it's terrible but it's spectacular then it'll be something. That's one thing I would say; good or bad, people are always gonna talk [about Kasabian]. And this is our third decade and we're still doing everyone's heads in."
The last two years - good and bad - have afforded Pizzorno some rare moments to take stock of everything he and his band have achieved, about how "it's pretty wild that the things you wanted to do, you did them". But now, having watched everything nearly slip away for good, Serge isn't about to waste any precious time living in the past.
"When you think about the bands that we came up with, there's only a very small amount of artists who've stayed at a point where people still want to hear their album. You get to Album Seven and it can easily just be the reunion night at the uni… Urgh," he grimaces. "So [briefly looking back] was fucking amazing, but now I've had that little reminisce and I'm straight back in.
"Now this album's out, it's beautiful because I can give it away and it's gone. The desk will get cleared, the whiteboard will get rubbed out, then it'll say Album Eight. And from hereon it'll be what comes next…"

'The Alchemist's Euphoria' is out now via Sony.

Art direction: Louise Mason