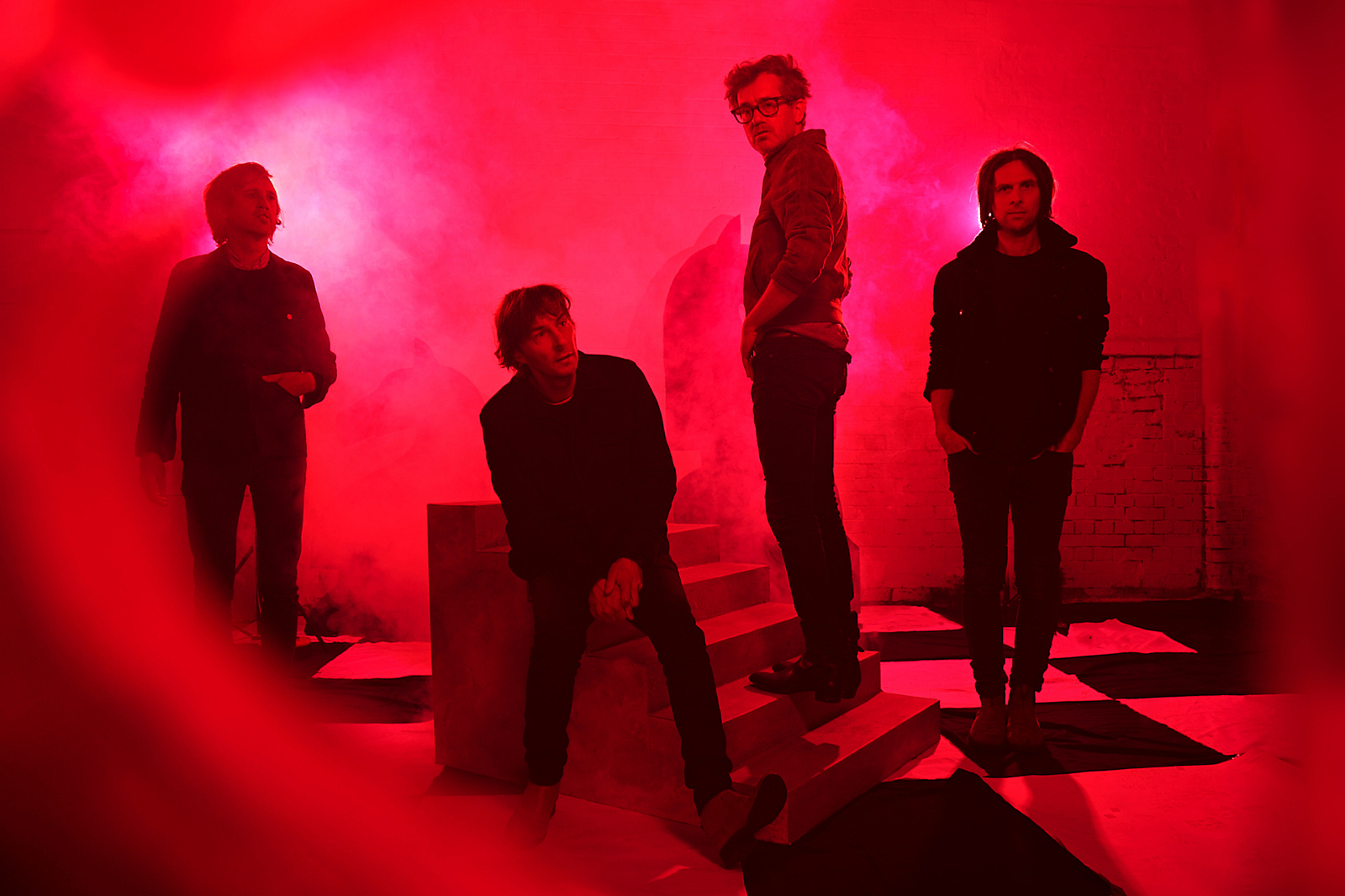 Phoenix: Night At The Museum
For their seventh album, Phoenix decided to put the art into art-pop, decamping to the Louvre to create a record steeped in experimentation and forward-motion.
Growing up in Versailles, the town south-west of Paris most famous for its decadent 18th Century palace, Phoenix felt like outsiders. Over the years since the band moved to the capital and found global fame for their intellectual indie-pop, they've likened their youth there to growing up in a museum: boring, lifeless, focused on the past. Now, though, they've been welcomed into another of France's most prestigious institutions, the Louvre and its wing known as the Musée des Arts décoratifs, to record their fizzing, fun latest album, 'Alpha Zulu'.
"Next is Versailles – I'm still waiting for that to happen," grins frontman Thomas Mars early one October New York morning as he and guitarist Christian Mazzalai join DIY over Zoom. Being invited with open arms into the place that they once felt so rejected would not only be a 360-degree journey for the band, but also a conclusion. "That would be our last album," the singer notes. However that's a final stop that the four-piece are thankfully nowhere near reaching just yet.
Despite their feelings about where they grew up, recording in a museum was something Phoenix often wondered about as they traversed around Paris. Mazzalai and Mars would often work around the Louvre's jewellery garden in the early days of the band and dare to think about "all these rooms in that building that must be empty… How come we don't have access to them?"
It might have taken over two decades but, eventually, they received the call. "It was very surreal because no one ever recorded music there before, I think?" Mars notes. Meanwhile shortly after the band entered the museum's hallowed halls, the pandemic hit, the usual bustle of visitors disappeared, and they were left alone, adding to the strange atmosphere in their new home. "It was so empty. It felt like both a fantasy and a dystopian, eerie world," he continues. "But we'll remember it forever because it was way more intense because of the pandemic, plus the location. Even though there was sadness, there was excitement because [recording in that kind of space] was something we'd never experienced before."
"There was the thrill of the unknown," Mazzalai nods, sitting next to his bandmate. "Going into a beautiful place with no songs and knowing we have to look at each other and do something out of nothing – that's the most exciting thing." He pauses for a beat and adds a concession: "It was a risk and a bit scary sometimes, but it was a good risk."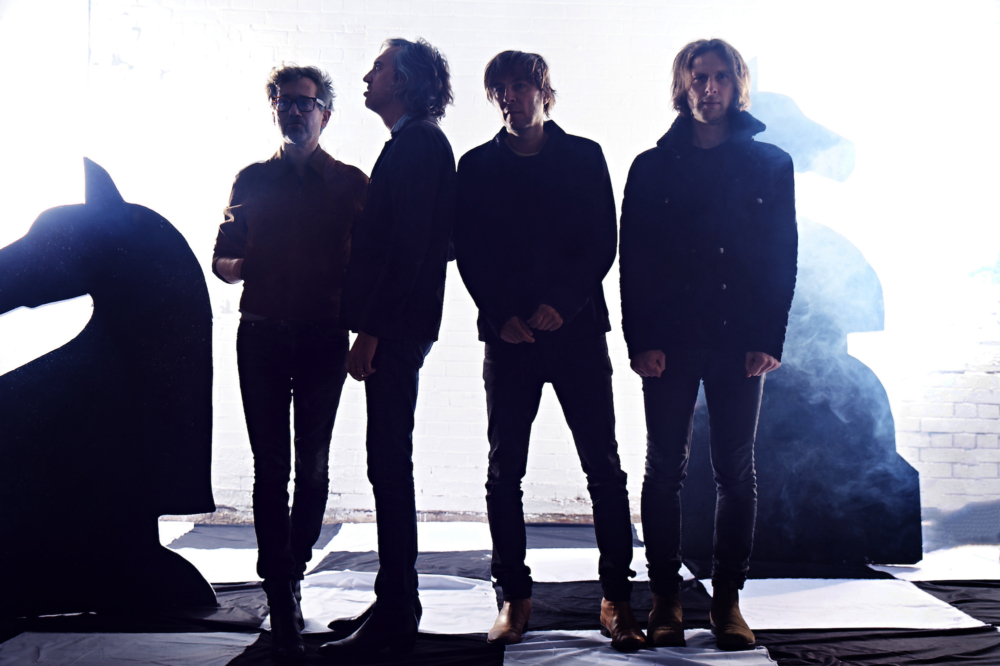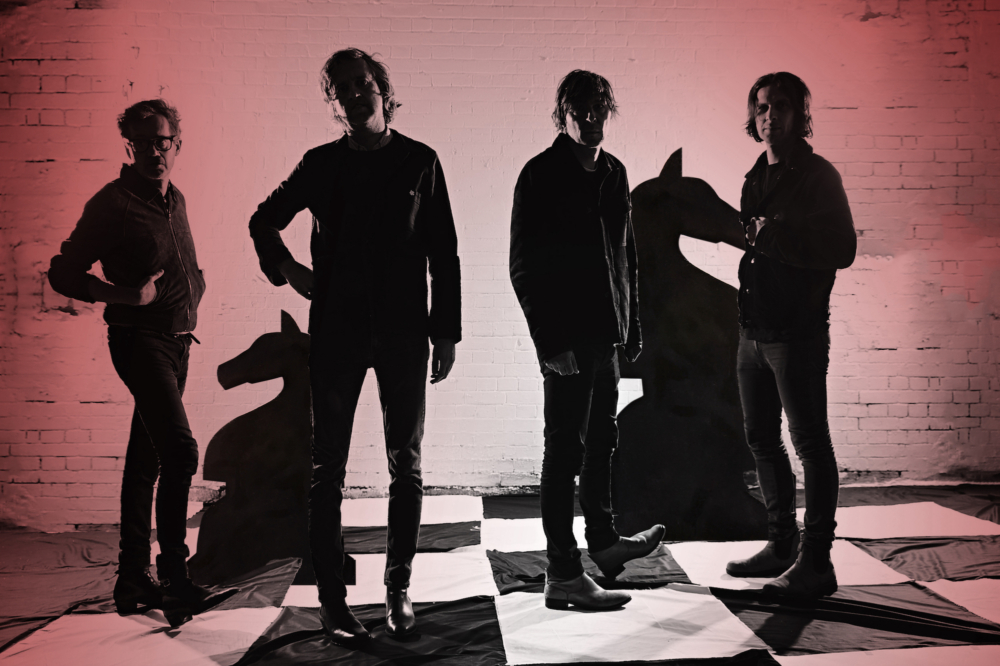 "
The Louvre was so empty. [Recording there] felt like both a fantasy and a dystopian, eerie world.
— Thomas Mars
He's not wrong - 'Alpha Zulu' is Phoenix at the peak of their powers. It's a kaleidoscopic adventure that finds the foursome, as ever, refusing to rest on their laurels, instead packing in as many new quirks and experiments as they can. 'All Eyes On Me' is a shadowy dance-pop banger that feels made for running wild through nocturnal city streets. 'Season 2' marries the band's knack for making big hooks with crisp '80s synth-pop and the irresistible, inviting opening line "Giddy up, I'm bored", while the title track kicks things off in deliciously off-kilter form, all "woo ha"s and "eh eh eh"s.
Working in the Musée des Arts décoratifs in the midst of global disorder gave Phoenix something grounding - a resemblance of normality that they've learnt over time works best. "'Wolfgang Amadeus Phoenix' is maybe the album that was the most successful for us and we did it from 10am to 5pm, like bank hours, and not like when our teenage selves were making a record like 'Alphabetical', which we did from 10pm to 6am," explains Mars.
That 2009 record proved they didn't need chaos to make something good, as they previously believed whilst working on their first two albums. "We were recording all night, we were living together, were together all the time in a very small room," Mazzalai recalls. "I think we had the least amount of vitamin D any French person had for six years," Mars chuckles. "For years we'd go to bed at sunrise and we'd wake up at sunset. It was ridiculous. But when you're 20, you can eat junk food every single day, you can do the worst things and there's zero issue."
The making of 'Alpha Zulu' might have been far more orderly, but there were still a few moments that could have rocked the band's boat. The record includes the very first guest feature on a Phoenix song in the form of glistening anthem 'Tonight', which comes adorned by the voice of Vampire Weekend's Ezra Koenig. Although the four Frenchmen had avoided collaboration for the best part of 25 years - in part because of the music industry's obsession with sandwiching together artists with no regard for what would actually serve the song - half of the group wanted to try expanding their creative circle.
"We're the two in the band that have been pushing to collaborate," Mars reveals, motioning to himself and Mazzalai. "We have a few rules in the band: 10 songs on an album, no collaborations, just the four of us," the guitarist picks up, voice spiking in enthusiasm. "We were excited to break this rule."
Bassist Deck d'Arcy and guitarist Laurent Brancowitz, though, were less thrilled. The latter would regularly challenge Mars, demanding he find just one duet that could be considered a "great classic". The singer came up with plenty, but only one made it through his bandmate's quality control filter. "I grew up loving certain songs that were classics to me, but not necessarily classics to him – 'Candy' by Iggy Pop and Kate Pierson, or David Bowie and Cher did a great duet called 'Can You Hear Me?'," Mars sighs. "Apart from [Bowie and Queen's] 'Under Pressure', though, [he didn't agree]."
Branching into collaboration wasn't something Mars and Mazzalai wanted to do just for the sake of it. Mars, who says he always heard 'Tonight' as a duet, was getting tired of his voice and wanted to try something new. "I think the voice is the same as any other instrument," he explains. "Chris has all these new guitar pedals and things that sound interesting, and I have all these effects I mess around with, but with Auto-Tune, every voice sounds the same. It's a super fun tool but you lose something very honest. It's easier to have someone else being your mirror and reflecting what you're thinking."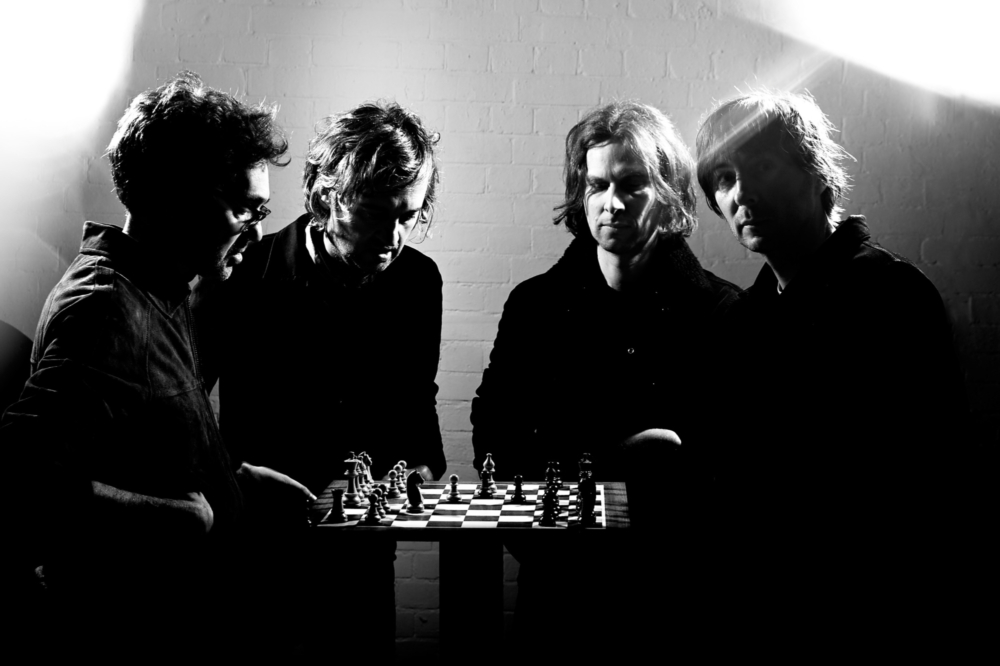 "
We have a few rules in the band: 10 songs on an album, no collaborations. We were excited to break this rule.
— Christian Mazzalai
Travel bans, too, forced Phoenix to rethink how they worked; for a large part of the album-making process, Mars – who lives in New York with his wife, Sofia Coppola, and kids – was back in America, oceans away from where the action was. As a result, 'Winter Solstice', a sparser slow-burner than the rest of the record, became the only song the band have written without all four of them in the same room.
Mars was in California when he received the instrumental loop his bandmates had come up with and wrote his lyrics against another dystopian backdrop. "The whole place was on fire – there were wildfires everywhere," he recalls. "There was an entire week where the sky was orange, and then there was a day that never showed up. Birds were freaking out and it was night – pitch black – for 50 hours or something." When the sun eventually returned to its usual place, he had the urge to write.
The band are the first to acknowledge they were far from the worst off during the last few years but, nonetheless, they still faced their own set of upheavals in that time. "We needed music more than ever," Mars notes. "Chris and I were both listening to classical music and then, when it felt like you could see the light at the end of the tunnel, I was craving new music." The elegant sounds of yesteryear, he adds, helped not just because they were soothing, but because they also "put things in perspective". "When you listen to Bach, when he was writing he lost something like nine kids at birth. Those were different times and they went through harder times. [We thought] if the pandemic lasts for 30 years, at least we'll still be able to make quality music. There was a little hope."
One of the more difficult challenges that Phoenix faced in making 'Alpha Zulu', meanwhile, was not having their mentor and confidante Philippe Zdar by their side. Having helped to shape each record in the band's career - whether through friendly advice or by stepping behind the mixing desk as he did on their 2000 debut 'United', their commercial breakthrough 'Wolfgang Amadeus Phoenix' and 2013's 'Bankrupt!' - the renowned producer and DJ died in June 2019 after accidentally falling from a building in Paris. "We had to call another friend, Thomas Bangalter from Daft Punk, and we called him because he presented Philippe [to us] before our first album," Mazzalai explains. "He came two or three times, six hours each time, and we were talking a lot about non-musical things actually. But we found keywords and directions [through him] – we needed a friend who had a bit more perspective who wasn't so close to what we were doing."
"We needed a periscope, like when a submarine goes up," Mars adds. "Just for a few seconds just to make sure, 'OK, is the world totally underwater?'. And talking about the state of music and all these things, sometimes you just need it to have a clear idea of where you want to go and how to finish an album."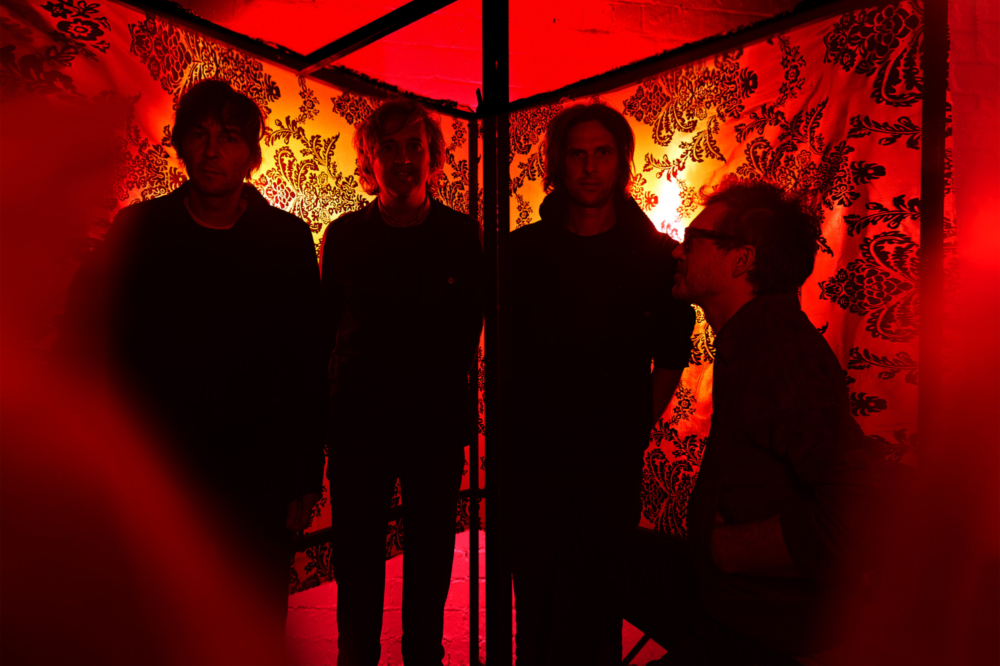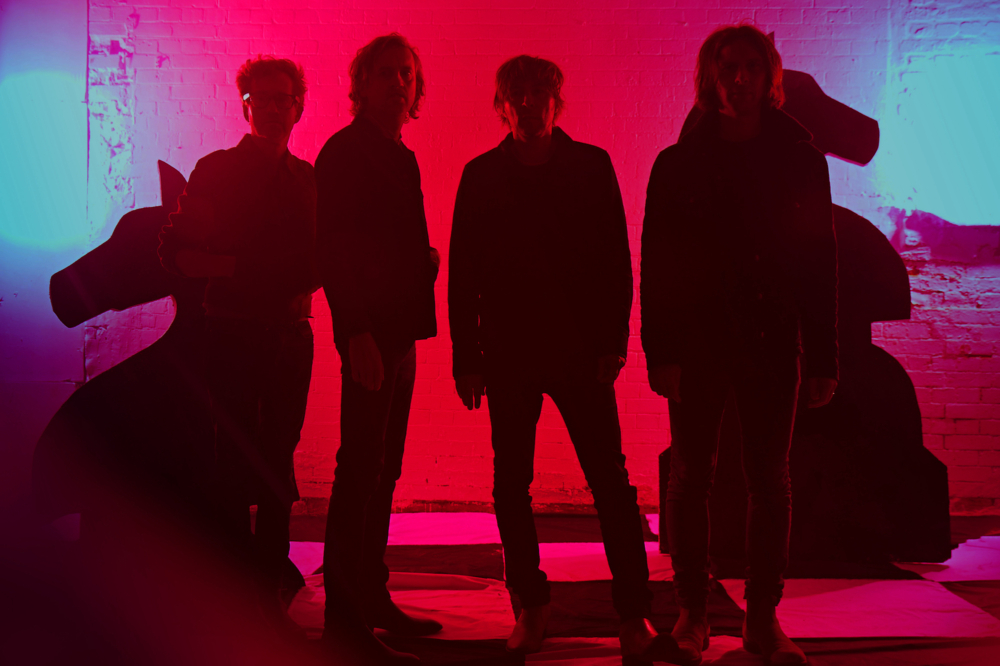 "
Going into a beautiful place with no songs and making something out of nothing – that's the most exciting thing.
— Christian Mazzalai
Over the last 25 years, the act of making music has become increasingly more therapeutic for the band. Faced with tragedies like losing Zdar, Mars explains that the function of the band has shifted slightly over time. "We're almost like family so we're going through things now that are not only music things," he says. "In the beginning, the pressure around creating a band is success, or how a show will go. But now, this is our seventh album, we went through harder things and losses and that puts more gravitas on things. Creating music together is still where we go instinctively – that's where we went after Philippe passed away."
As they've grown together, in the landscape of modern indie-rock, Phoenix have quietly become one of the most influential bands of the last two decades. The intellectual smarts that fill their work helped steer indie discos away from the laddy hangover of Britpop to songs that boasted erudition as well as a banging guitar hook; their lack of fear around experimentation, meanwhile, has rubbed off on a generation of bands that followed in their footsteps, like The 1975.
Although Phoenix's impact is considerable, Mars and Mazzalai largely reject the idea that they've led a wave of alternative music to this point. "I think we're too humble," the former jokes. "But we do have a lot of friends who send us songs by new artists and say it sounds exactly like us, but to me it doesn't. I don't see the similarity between a 1975 song or a Harry Styles song." Over the years, there's only been one band who they've conceded sound something like them. "They existed 10 years ago and they were called The Royal Concept, they were Swedish," Mars notes. "It was to the point where my sister called me and said, 'You didn't tell me you put out a new song!'"
Rather than having their egos blow up, though, the band merely found it amusing. "They were mimicking 'Wolfgang…' and it was funny," Mars smiles. "It was great for us to hear because I hear it for other bands. Like Daft Punk, I hear people that are getting inspired by their music all the time and taking their harmonies and arpeggios. I wish I would see it [with us] more."
There's no doubt that Phoenix have indeed changed the game on a similar level to their French compatriots but, a quarter of a century in, they're still not ones to toot their own horn. Perhaps it'll take that long-joked-about return to Versailles for the band to recognise their position as the spearheaders and frontrunners the rest of the world know them to be.

'Alpha Zulu' is out now via Glassnote Records.