Neu A Swayze & The Ghosts: "I hope [the album] pisses the right people off - people who should be pissed off"
Impassioned, intelligent punk, about to finally put Tasmania on the musical map.
When your home town is pretty much solely associated in people's minds with a gibberish-speaking Looney Tunes character, chances are you're probably not flooded with inspirational local success stories of the human variety.
Hailing from Hobart - the capital of Australia's island state of Tasmania - Andrew Swayze spent his formative years increasingly feeling like the walls were narrowing in. "[Tasmania] is isolated by physical distance from the mainland and it really felt like that when we were growing up, that we were so separate and always getting things last," he recalls. "The education rate here is really low, the poverty rate is really high, the obesity rate is one of the highest in the country, the employment rate is low. Things have changed recently, but when I was a kid it was really depressing."
However, when he stumbled upon Kurt Cobain, vocally exorcising his demons and expressing the same frustration and angst that he was feeling too, the young musician found something that felt like a way out. "That was the turning point where it really became evident that music was this really fucking ravenous thing within me," he remembers. And from then, first seeking out the small, underground local scene and then, five years ago, stepping out and forming his own group, making music became an absolute necessity. "I always wanted more than just to live on this little island and be depressed, so music was always this avenue to be like, I don't want to be normal. I want to express myself and be big and loud and not be one of these run of the mill people that I felt like I was surrounded by," he continues.
"I was in this small community where not much really happened, but I've always felt this really positive attitude towards music - like if I want it, then I can have it. I never expected to do the stuff we've been able to do living in the place we grew up in, but I wanted it so much that I made it happen anyway. I kind of knew it was gonna happen."
"I wanna be as big as Bowie, and I'm happy to say it because at least then I can fall short and be mildly successful."
— Andrew Swayze
If there's an unshakeable confidence to the way the singer speaks of his band then, on the cusp of releasing debut album 'Paid Salvation' this month, the work has been hard-earned. Beginning life in the shared house where Andrew and his trio of Ghosts previously cohabited, the group's early days were as self-destructive as any punk cliches could suggest. "It was dirty and cold, I was a massive alcoholic and drug user at that point, and the other guys were equally as messed up. I used to get absolutely fucked when we'd go and play - it was an excuse to completely write myself off which just didn't work," explains the singer. "But I hated sucking, so we started to really practice. And even when I was getting completely blitzed and falling off the stage, I was still writing about things that I felt were important."
These days, the singer - sporting a rather dignified polo neck when he joins us on Zoom - is completely sober. But while it may have taken him a while to make the necessary life adjustments, he's clearly always given that level of gravitas to his art. Exploring themes from the title track's critique of "the monetisation of religion" through to 'Suddenly''s discussion of gender inequality - with lyrics written by Swayze's wife and sung from her perspective - 'Paid Salvation' is an album that takes its platform seriously. Yes, it's full of the kind of volatile, careering riffs that'll find a happy home in any mosh pit, but Andrew is quick to assert that spit'n'sawdust punk bile is far from the aim.
"I despise lyricists who just mess with irony. I've got a lot to say. I'm a heavily opinionated person," he confirms. "I hope [the album] pisses the right people off - people who should be pissed off. I spent months and hundred of iterations of these songs getting everything right, so I'm really proud of every track on here - if people love it that's awesome, but if people hate it I don't really care because I'm sure I've said the things I want to say."
Sometimes, Andrew admits, having this backbone of strong opinions and fierce integrity can be difficult in an industry where your art becomes a form of commodity; the slight awkwardness of having to promote a song about the hatefulness of social media ('Connect to Consume') on social media is not lost on him. "People are like, 'Oh it's ironic', and it's not, it's hypocrisy. But you've got to pick your battles," he accepts. But fundamentally, A Swayze & the Ghosts are heading into their debut with the attitude of a band determined to mean something.
"I wanna be as big as Bowie, and I'm happy to say it because at least then I can fall short and be mildly successful. I want the platform; I'm not a conventional punk frontman character who's 'anti' all that," he nods, confidently. "I definitely want it, and I expect I will get it." He grins. "I'll just take it."
Read More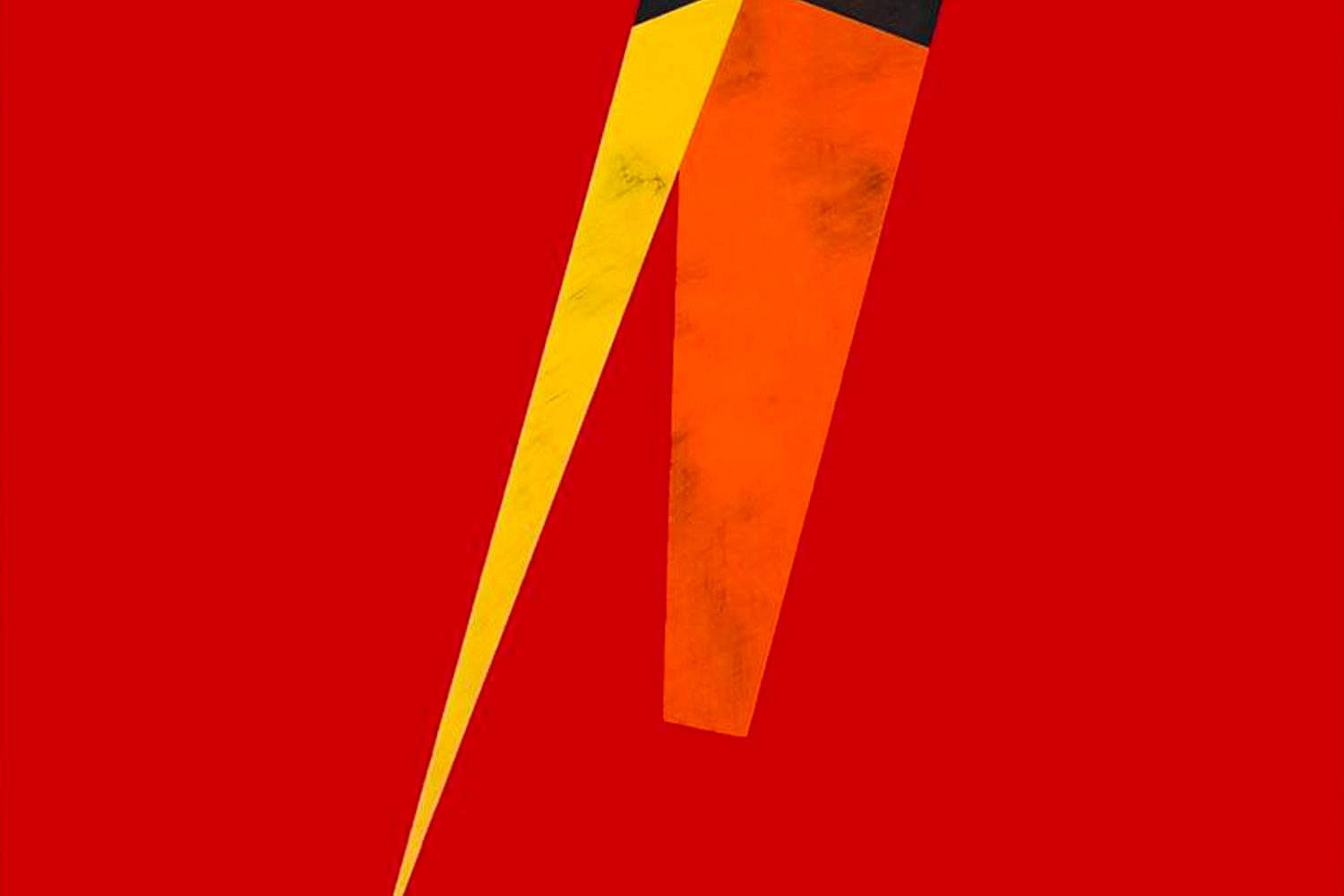 3-5 Stars
Think the organised chaos of '70s NYC post-punk, or even the near-drone of erstwhile Leeds rockers Eagulls.
17th September 2020, 7:57am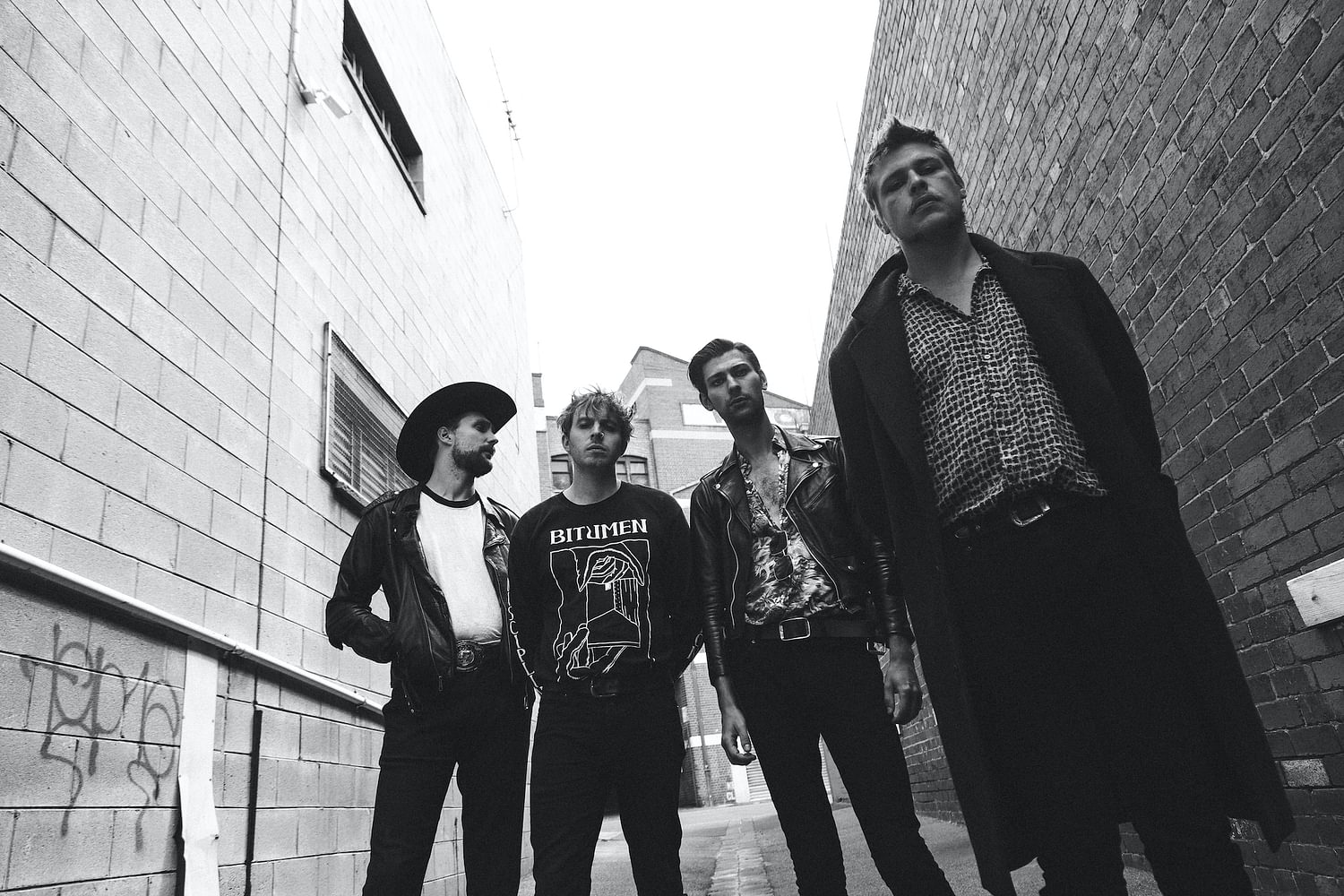 And they're sharing the video for new single 'Cancer' too.
25th June 2020, 12:00am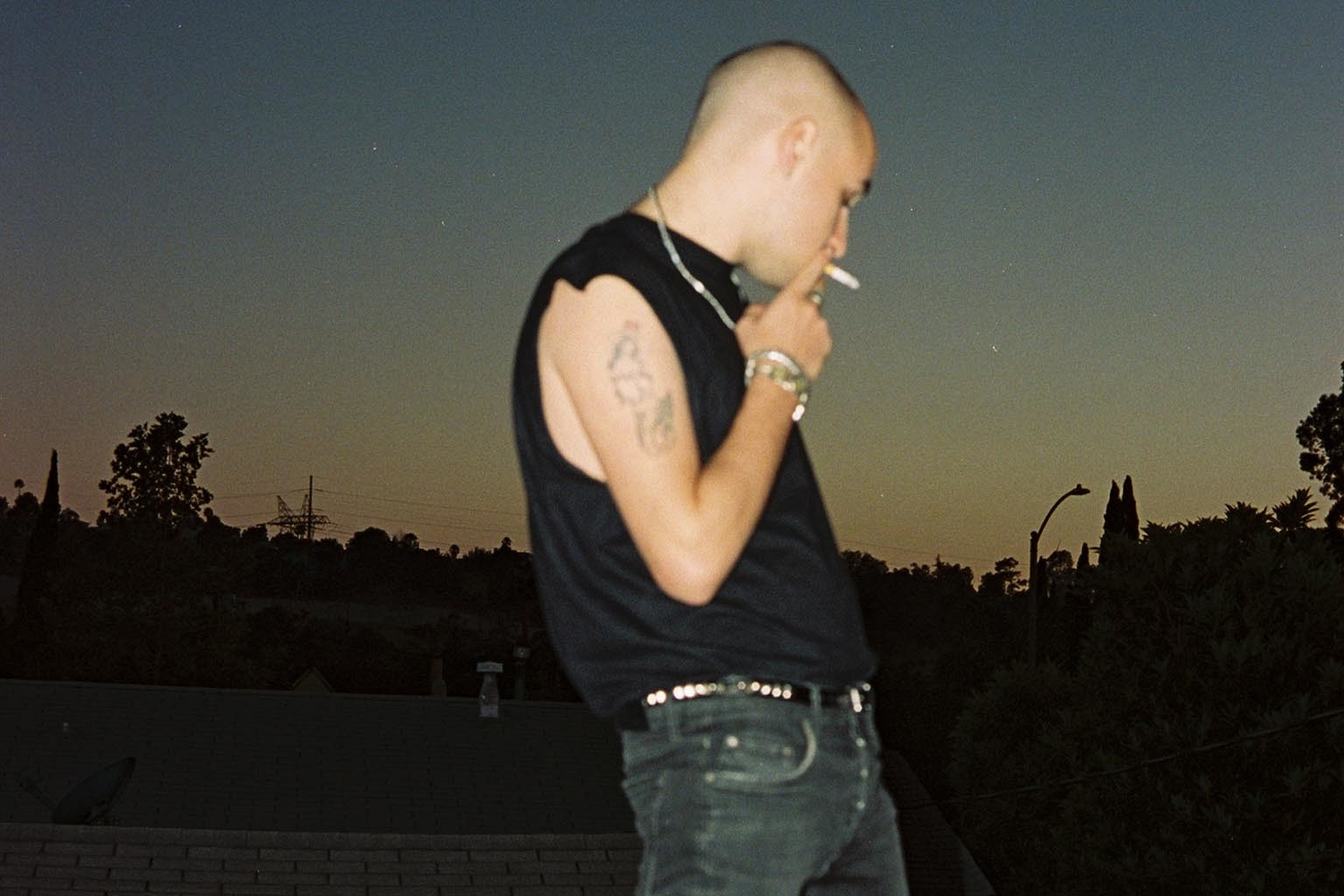 DIY's essential, weekly guide to the best new music.
21st August 2019, 12:00am
Popular right now
Featuring James Blake, Romy, Marika Hackman, yeule and more.