Interview Here comes trouble: Albert Hammond Jr
For his fourth solo record, the Strokes guitarist is channelling a new alter-ego and tapping into previously undiscovered parts of himself.
"I was hoping that when people saw it they wouldn't think of The Strokes or my past solo records, they would just see it as a new thing. I didn't wanna become a band name – I'm already in one that seems like it's defined something, so I needed to throw the weight on me and funnily enough I became more me by not being me," offers up Albert Hammond Jr, speaking on the phone from his upstate New York home. He's explaining some of the thinking behind Francis Trouble – the name of his forthcoming fourth solo album and of the new alter-ego that lays at the heart of it.
But rather than a mere highfalutin' concept plucked out of the air to keep things fresh, the story behind the moniker is a little more unexpected. Named after his stillborn twin, the catalyst for channelling this memory came when Albert recently found out that a lone fingernail from Francis had been born alongside him. Perhaps even more unexpected, however, is how chipper Albert seems about the whole thing. "I don't see it as anything dark," he shrugs. "Put it this way, it's the kind of information I would have loved to have known when I was younger. But beside the emotion – because emotions are just things that come and go - then finding out about this has opened different doors and it's just so fun to see yourself change and grow from things you hear. And yes it's sad because it would be cool to have a twin, but I thought it was a pretty amazing story to all come together. It fell into my lap. I was making this record and then things started to fall into place."
Having experienced lower lows (the guitarist has openly spoken about his previous heavy dependency on heroin) and higher highs (ummm, The Strokes) than most people, it's possibly no surprise that Albert has grown pretty good at taking things on the chin. "I think John Denver said it best when he said 'some days are diamonds and some days are stone,'" he muses. "It doesn't leave me solemn. It excites me to be alive. Nothing's really that crazy to me, or bigger things seem crazy to me. Like, can you believe that people don't care that we're all just humans living together? I can't believe that but I can totally believe [things that have happened in my life]. I had a weird out of body experience and that's when it really clicked. I would walk around and kind of [use] my eyes as cameras, no judgement, just walking around and observing, taking it in. If you do it long enough, when you're walking you start to feel like an alien." He pauses. "I sound like I'm taking acid or something…"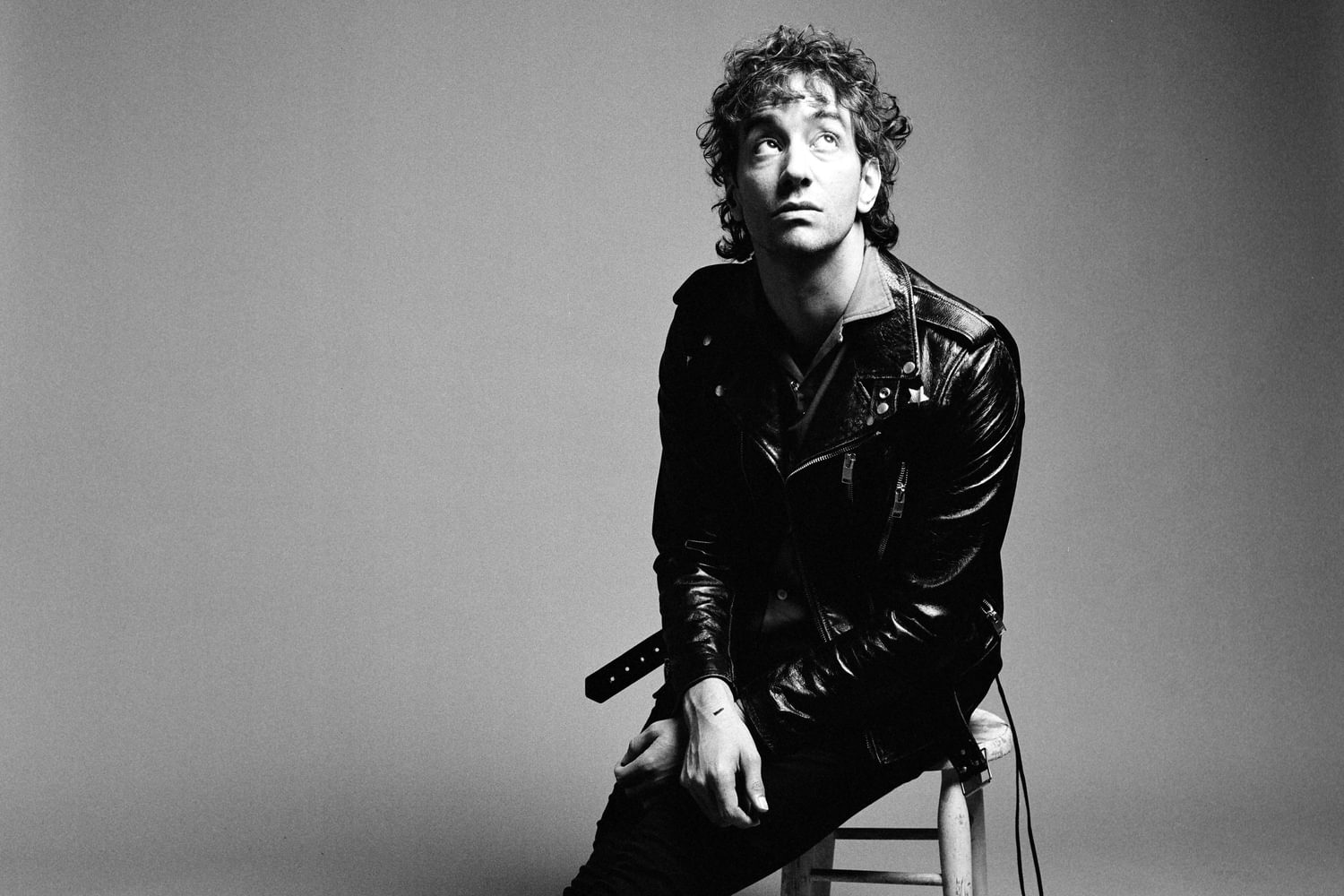 "This record is just filled with colour."
Extra-curricular hallucinogenics or nay, 'Francis Trouble' still rings with the energy of a man tapping into something new. Purposefully introduced as 'Volume One', Albert seems sure that this won't be the only outing of his newfound other half. "This whole energy has just started and is just beginning, I'm only starting to understand it myself," he explains. As for his other other half – or should that be other four – though? That one seems less certain. "If anything, why I started to create so much is because I don't feel like I have that output in that band," he explains, audibly rattled about being questioned on The Strokes' future. "My only answer for that is I'm not a part of that culture and you can quote me."
Though he still remains a part of the band (don't worry, DIY spoke to their management and checked...), who knows what that could say about their next moves. But for now, Albert seems happy just to soak it all in and see where this new avenue takes him. "This record is just filled with colour. It's comic book-like and cartoonish and fun. So that release of one [being] allowed this vibrant, living thing to come out," he enthuses. The future is Francis.
Albert Hammond Jr's new album 'Francis Trouble' is out now.
Taken from the March 2018 issue of DIY. Read online or subscribe below.
Photos: Autumn De Wilde
Read More
Featuring James Blake, Romy, Marika Hackman, yeule and more.