Neu Baby Queen: "To think you're gonna come here and sign a big record deal, you have to be a fucking lunatic"
Hilarious, hyper self-aware and destined for greatness, Baby Queen is sticking two fingers up to the perfect, preened pop stars of yore and remodelling the genre in her own image.
"When I was 18, I was a massive emo and got these random shit tattoos. You'd think as a songwriter I could come up with some better words than 'Milk' and 'Metal'…" eyerolls Bella Latham, pointing to the admittedly-not-brilliant stick'n'poke letters adorning her forearms. "My mum was FURIOUS. She called me the next morning and was like, 'That's IT Bella. You're getting on the next flight back to South Africa. Your time is UP!'. Fuck. Can you imagine if that was my legacy?"
Entering the West London cafe where we meet today, Bella - aka Baby Queen - is an immediately magnetic whirlwind of a human. Clad in hair rollers, puffing on a cigarette and frequently bursting into song (sometimes her own), there is absolutely no chance that the woman before us would have allowed herself to be shipped back to Durban because of some bad ink - not before the rest of the world knows her name, at least. "I always say to people that you have to, to a certain degree, be out of your mind [to do this job]. To have this blind belief and tunnel vision for something that is completely unrealistic - to think you're gonna come here and sign a big record deal, you have to be a fucking lunatic," she theorises, gesticulating wildly. "You have to be fucking mad otherwise you would give up! The amount of times I've been kicked down to the dirt, and how the fuck I've come back, I don't know…"
See, while on the surface Bella is a hoot - the kind of made-for-stardom personality who'll gleefully recall a video of her three-year-old self naked, singing Madonna's 'Like A Virgin' before pausing for comic effect: "Not a virgin anymore!" - there's a darker side to her dead-eyed, sarcasm-laced pop that shows Baby Queen is far from all sunshine and lollipops.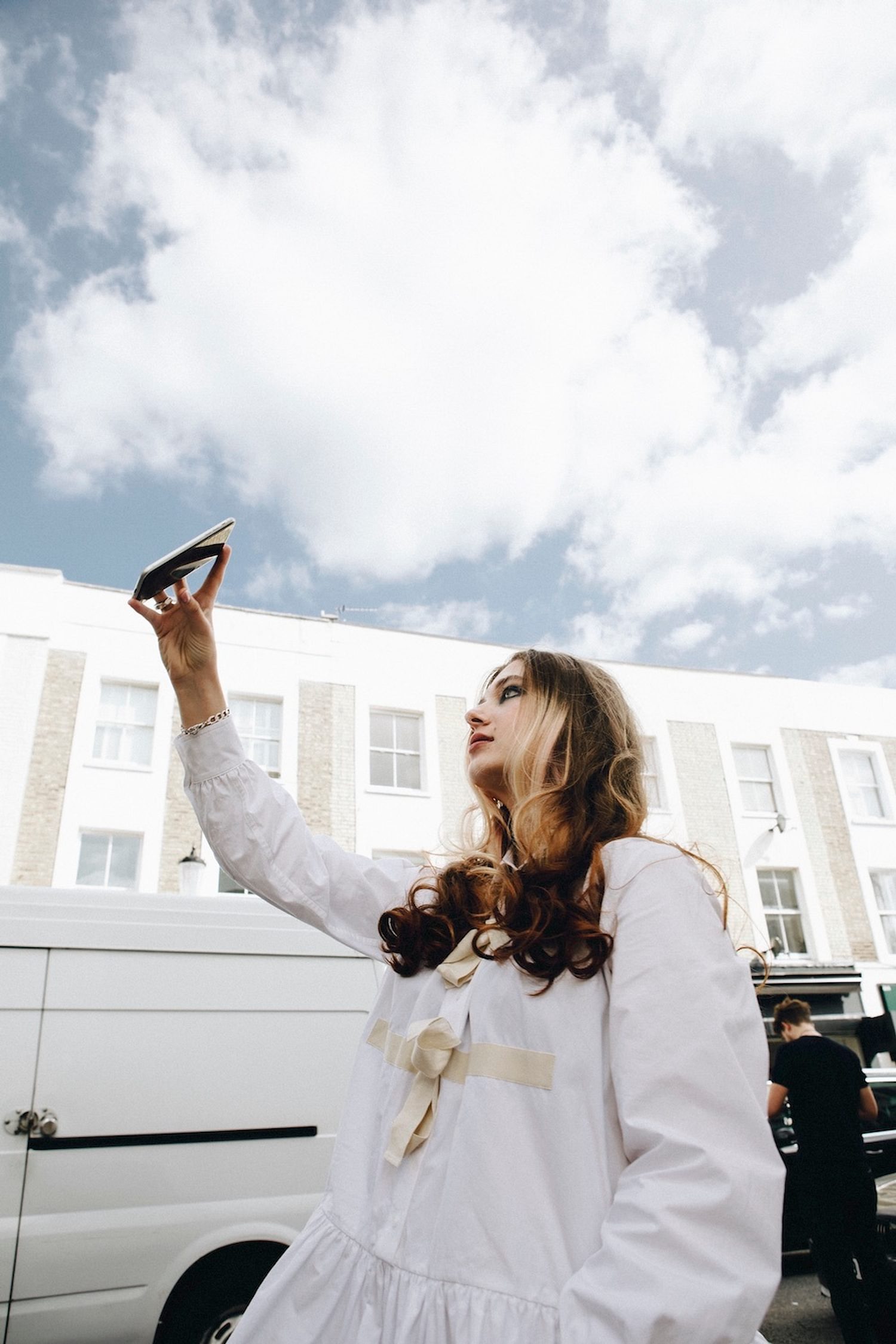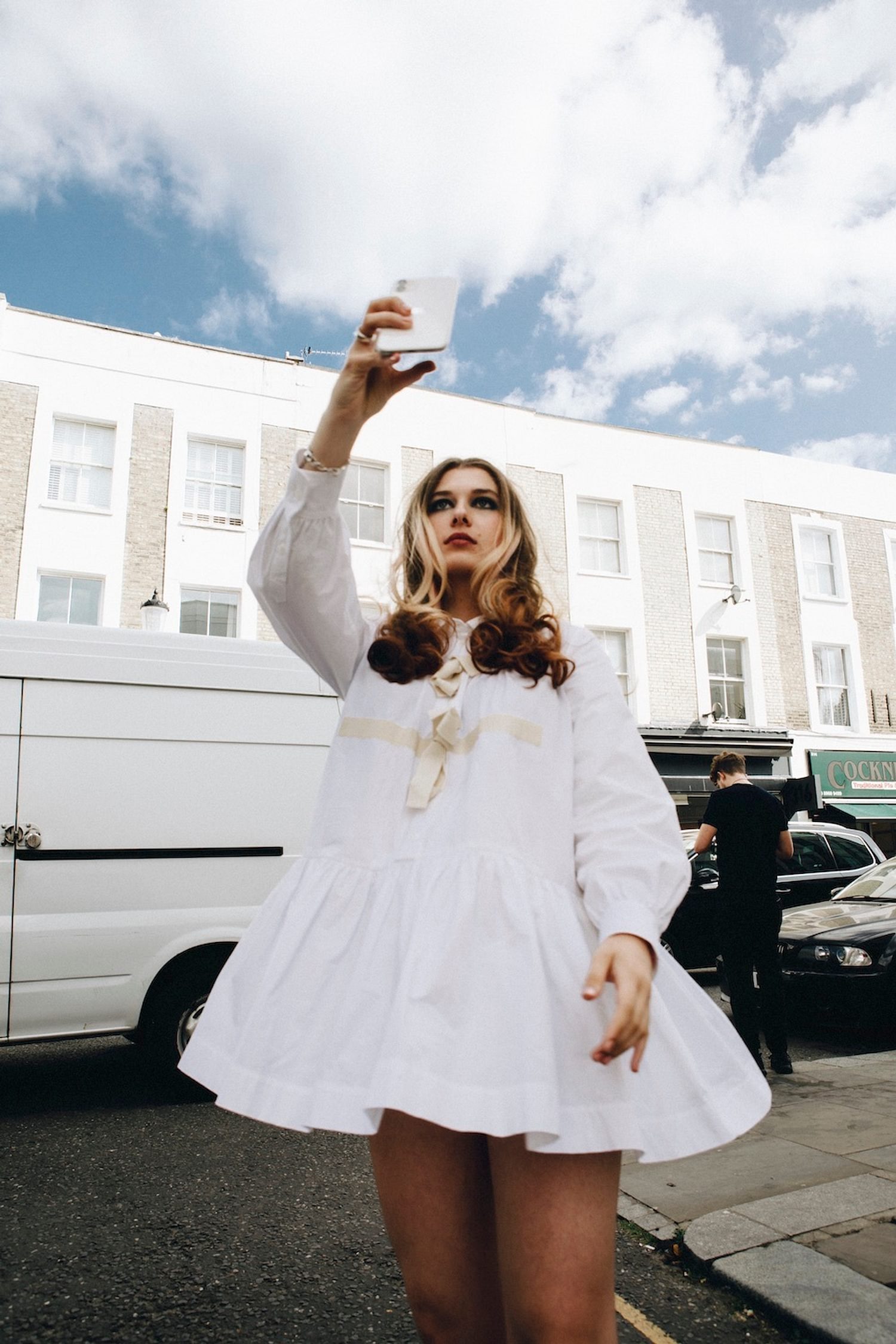 "The demand for bubblegum pop girls is over. They're done. Goodbye huns."
Stifled and out of place among the uninspired, 2.4 children attitude of her home town, Bella knew that to pursue her dreams she would need to buckle up and move to a much bigger city. London, she explains, completely changed her life and her music - in both positive ways and tougher ones. "I feel like I'm more of a London musician than 99% of actual London musicians because it has so heavily influenced everything. You can HEAR London in my music. It's a very cynical voice in my songs that's talking," she says. "Living in this city that's so incredibly fucking difficult to survive in - I was stealing sandwiches from Tesco because I couldn't afford to eat. I couldn't afford to pay rent. It's so difficult to come to a city and not know anyone and I had no idea what the industry was.
"Songs like 'Buzzkill' and 'Medicine' were so real for me. I go to therapy for it because I'm a total people pleaser to the point where I feel like my life when I'm around people is such a pantomime because I want everyone to like me and then when I'm alone…" She stops for a second. "It's good now, I'm on antidepressants so it's different, but I've been so unhappy. This has been an incredible year because everything I wanted, I've finally got it. But before that, my life was a shit show."
It's this duality - of a big, open-hearted, effervescent spirit shot through with world-weariness and an acute awareness of life's dick moves - that characterises Baby Queen's output so far. The aforementioned 'Buzzkill' details the mental minefield of parties that make you want to curl up in a cupboard with wry, speak-sing vocals, while 'Medicine' is a deceptively chirpy ode to the numbing effects of mood-altering prescriptions ("My life is great, because it is devoid of meaning"). Recent single 'Pretty Girl Lies', meanwhile, takes aim at the fakeness of social media and the problems presented by picture-perfect pop stars; having grown up idolising Taylor Swift in her original poster girl form, the line "my role models were never real" feels particularly pertinent.
"I never had an artist that was saying, 'I kind of wanna die. I don't know what's going on. I'm so depressed while everyone is happy'. I thought I was fucked. I thought it was only me," she stresses. "So the best thing I can do is be completely transparent so that the kids out there think 'I'm not alone', and then they come to the show and think, 'I'm really not alone'.
"The face of pop has changed as a new generation grows up that's rebelling against the Kardashian-esque, airbrushed thing. That's not what people want anymore. The reason why Billie Eilish is the biggest pop star in the world, and people like Melanie Martinez and Clairo are breaking through, is because the demand for bubblegum pop girls is over. Their time is over. They're done. Goodbye huns," she pronounces with a wave. "The new generation is sick and fucking tired of it, and people want something they can actually relate to because we're all depressed and struggling. We don't want to see Kylie Jenner. Put it away."
The face of pop is changing for good, yes, and Baby Queen feels like the next in line to make a genuine impact in it. If, according to the gospel of RuPaul, the tools needed for superstardom are a heady mix of charisma, uniqueness, nerve and talent then Bella's got them all in spades. Sorry Mrs Latham, you probably won't be cashing in that plane ticket home any time soon.
Read More
Featuring James Blake, Romy, Marika Hackman, yeule and more.