Interview Bambie Thug: "This project is really just no constraints"
Meet the otherworldly, self-dubbed "ouija-pop" star whose creativity knows no bounds.
Flick through Bambie Thug's music videos and it's impossible not to be drawn into their bewitching universe. Whether channelling The Ring's Samara Morgan via cowboy chic in last year's pummelling single 'Tsunami', or bringing to life the Powerpuff Girls' sinister nemesis HIM for the scorching 'Egregore', their otherworldly creativity is boundless.
"I'd been a songwriter and in the industry for a while before I birthed Bambie Thug," they explain, a few days on from their latest "super inspiring" video shoot for forthcoming single 'Love Bites'. For an artist with such a clear vision, it'd be easy to assume Bambie's self-dubbed "ouija pop" project was born from a meticulously-plotted concept; in reality, it stemmed from craving the freedom to truly be themself.

"I was with different management at the start of my career who wanted me to be a certain way," they explain, hinting at their previous project - a more "bubblegum pop" affair. "At that time, I had also just got out of musical theatre college, and hadn't come out as queer or nonbinary yet. When I was 27, I changed my name to Bambie and I started working with TYLR RYDR, and in the first session, I was just like, 'I'm sick of what I'm doing, I wanna make witchy music! I wanna be me!' I guess Bambie Thug was born out of me finding myself; changing my name, coming out, and taking off the coats that had been put on me by other people."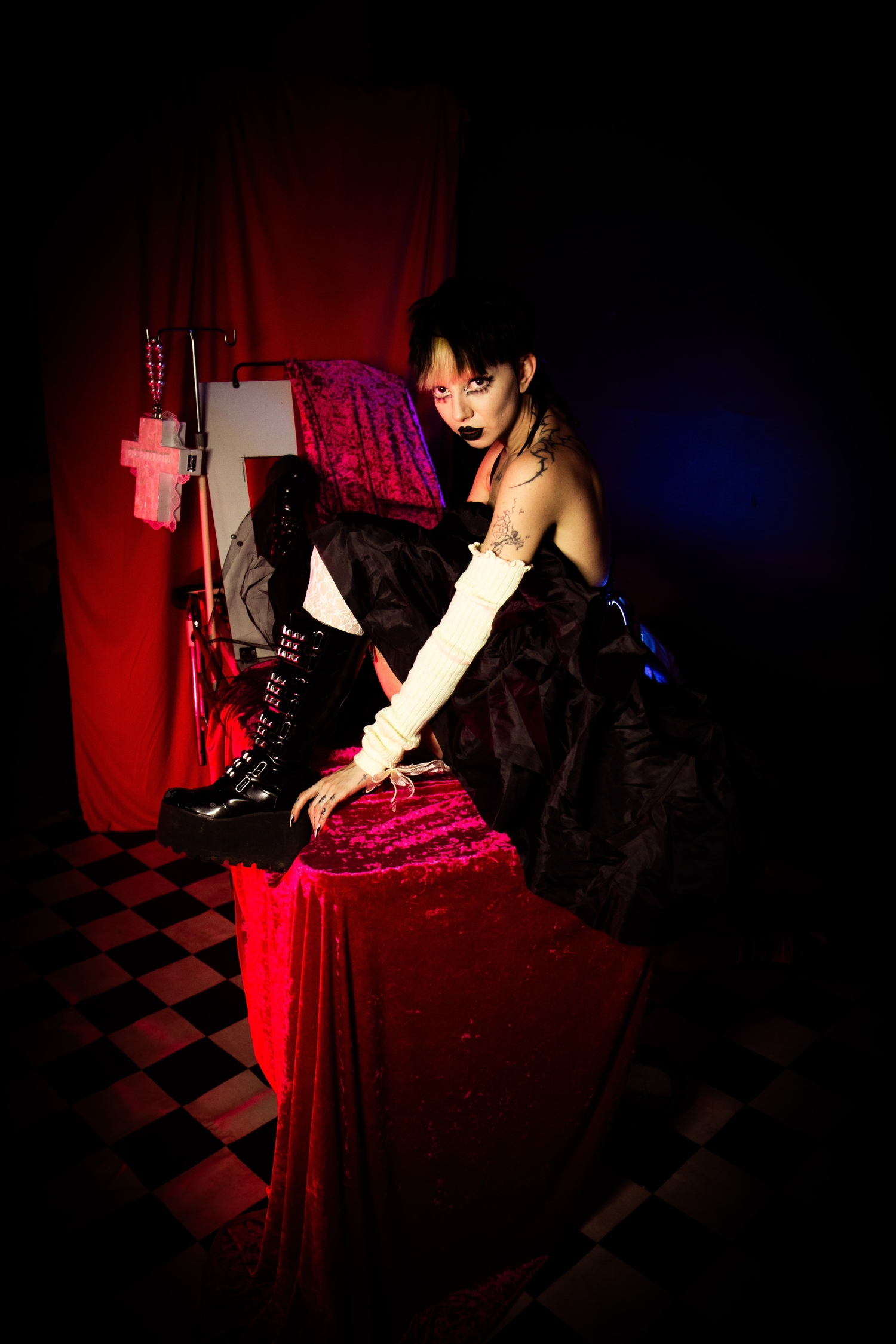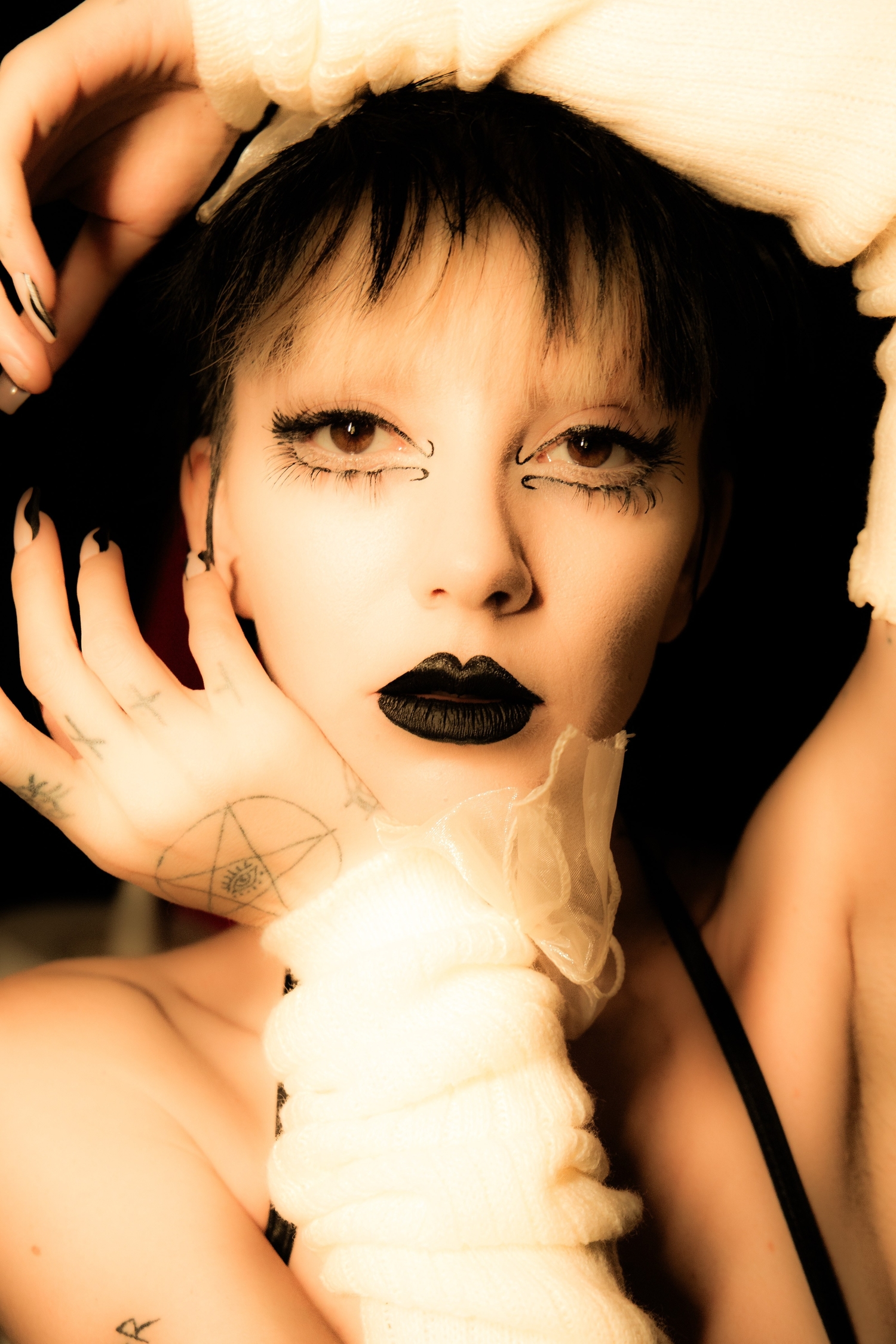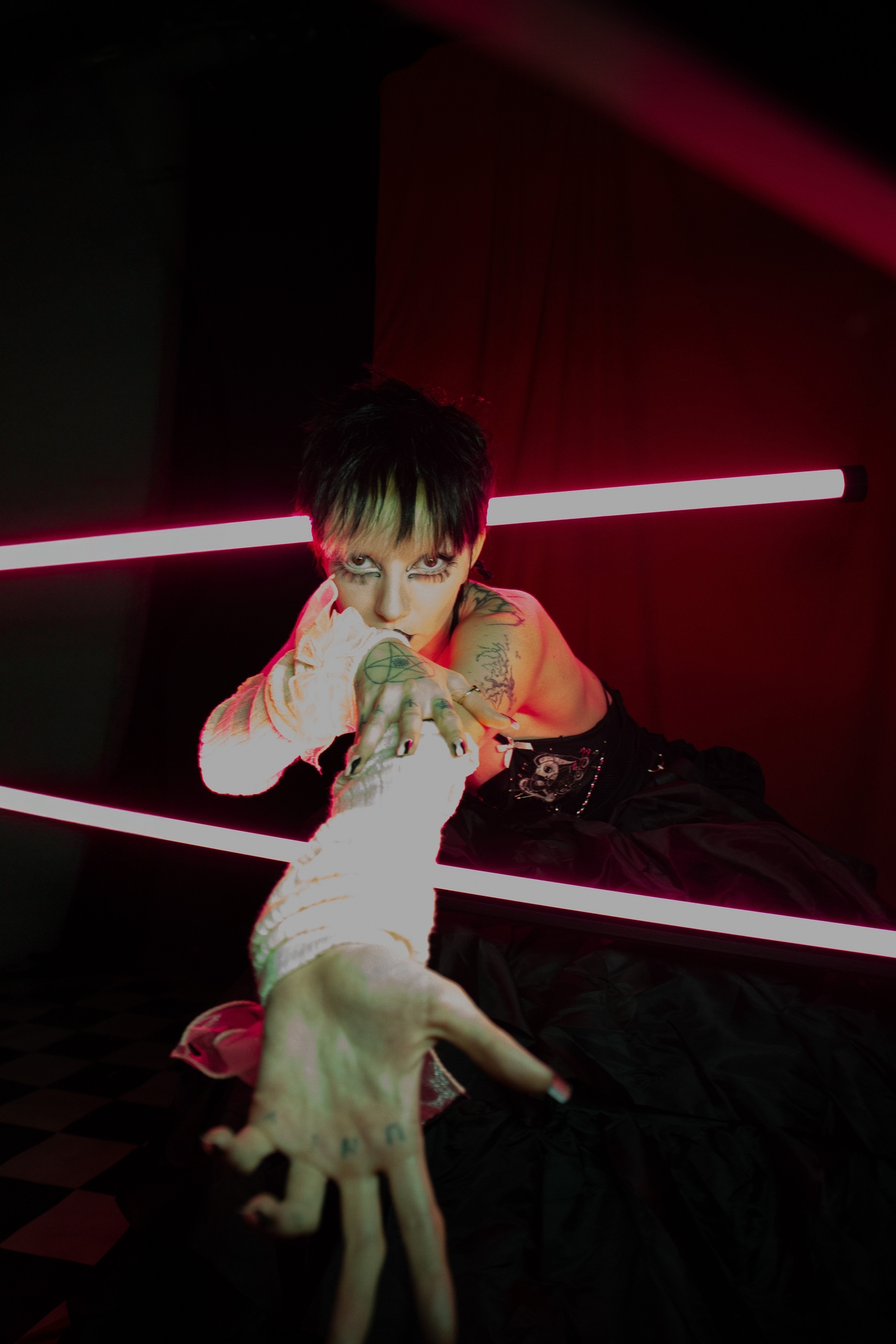 "Bambie Thug was born out of me finding myself."
Having grown up in the rural Irish countryside where "everyone knows everything about you", it was only after getting some distance that Bambie felt the opportunity to finally be their authentic self. "I guess at the time, I was kinda conforming to [the idea of] being a 'pretty girl' with a pretty voice you know? But I didn't want to just be a pretty face, and a pretty voice. I want to scream and shout, I wanna rap, I wanna do everything." Even in the two and a half years since Bambie released debut single 'Birthday' - a slinky, hyperpop-indebted ode to celebrating in style - their discography has grown broader with every release. From the thumping, seductive rap of 'P.M.P' to their most recent dance-flecked stormer 'Last Summer (I Know What You Did)', it's clear that very little is sonically off the table.
"Definitely when I started in the industry, it was still very much genre-focused," they offer up. "Whereas now, it's so much more acceptable for artists to fuse and shift. I find so much inspiration in so many different forms of music, and I was brought up on an extremely eclectic musical background. I love it all, I'm greedy. "This project is really just no constraints and a shapeshifter," they continue. "I feel like, as a queer person and a nonbinary person, I am a bit of a shapeshifter anyway; I'm never gonna put a wall in front of myself or tell myself that I can't do something - that makes me want to do it more. If someone says that to me, I'm like, 'Screw you, I'm gonna show you…'"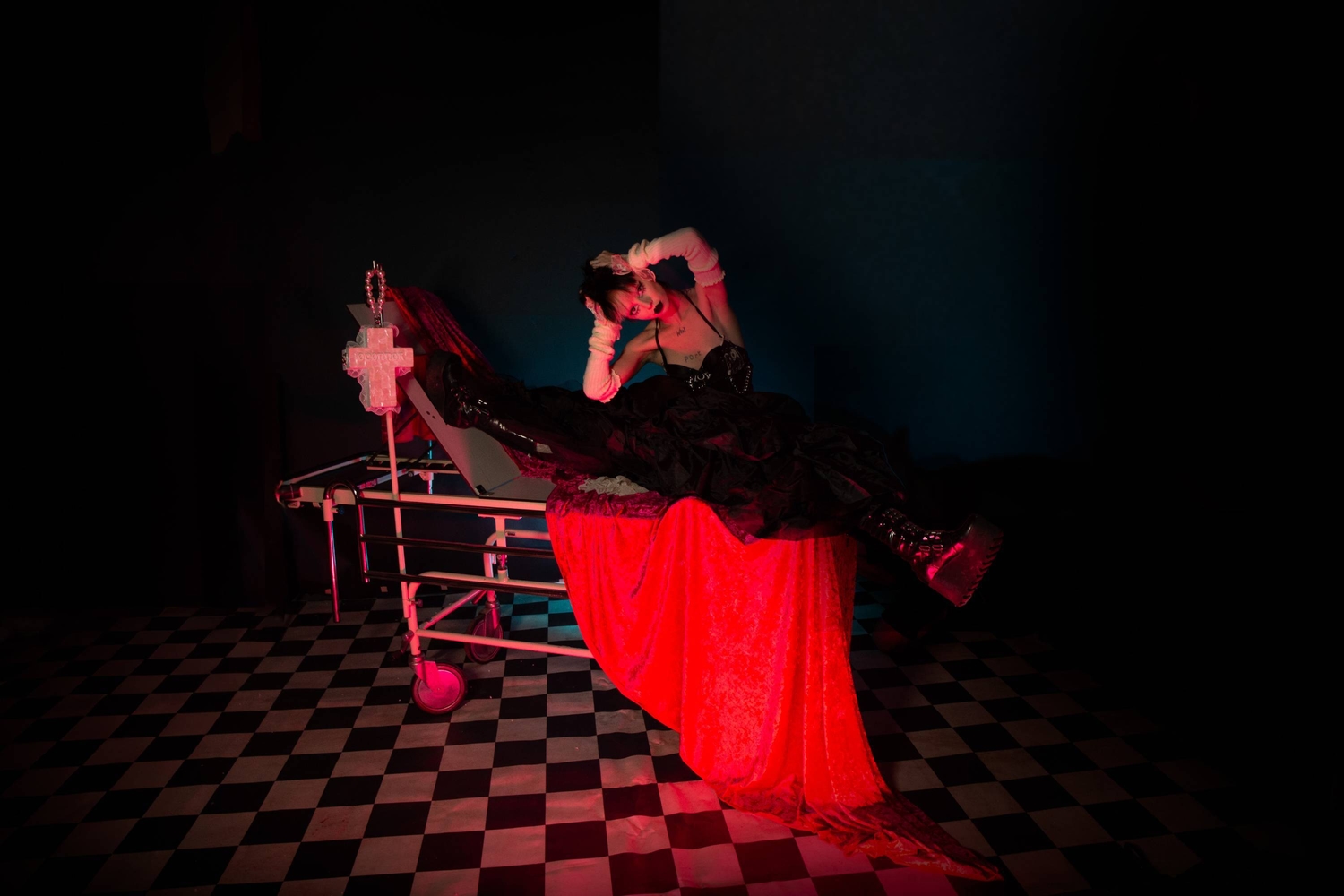 That mentality also extends to the characters they've inhabited in their career so far. Tapping into their love of musical theatre, their ability to shift not just musically but visually has allowed them to vibrantly flesh out the world of Bambie Thug. "I love being creatures and characters," they say, "but sometimes characters are a bit of an armour. When I'm not in an amazing mental space, they're things I can pull on, but they're all still facets of me." An ambitious but intensely personal project on all sides ("I have dyslexia and I'm ADHD, so I need to be emotionally involved and invested," they note), it's perhaps little surprise to learn that their next move - the release of new EP 'Cathexis' - will build on that theme. Delving into the beating heart of their most recent relationship, the eclectic seven-track release finds Bambie reflecting on the heartbreak they felt after discovering their partner had been cheating ('Last Summer…' and the soaring pop ballad 'Love Bites'), but serves as a reminder that they're too strong to let that sadness overcome them.
"I had to have 'Bye Boy' come after 'Love Bites' because regardless of how someone might have hurt you in some way, it's like, 'Yeah, but you're still strong as fuck'," they grin. "I'm just way too strong for that! No man, no man is gonna me feel bad forever! Songwriting really is more of a therapy for me, and this has been a really healing EP for me, even though it's like, 'He broke my heeeeart…'," they sing in a faux country accent before laughing. "Really, he broke my heart for me to find my heart."
'Cathexis' is out now via HAUS OF THUG.
Read More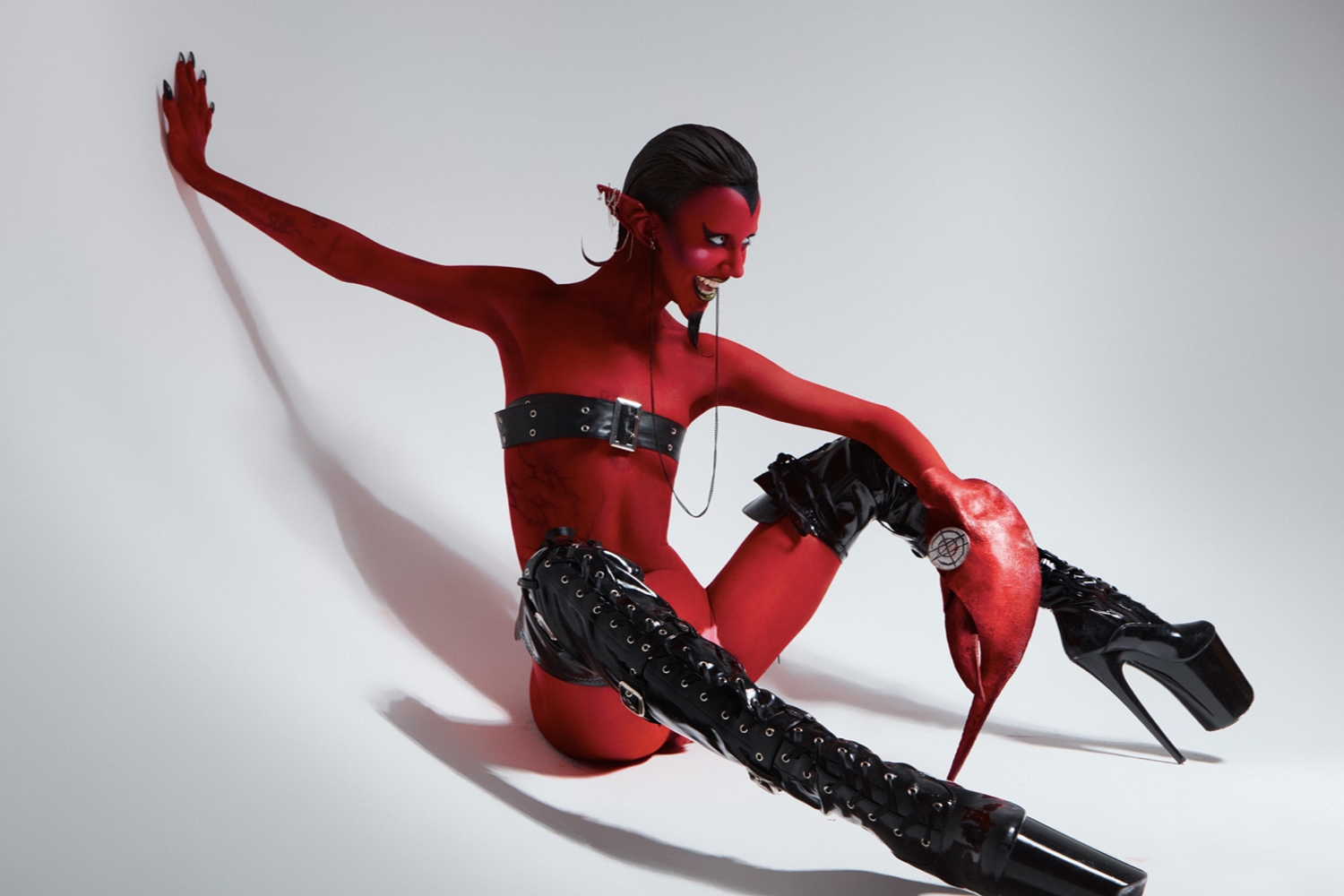 4 Stars
It's almost as if they're Lady Gaga's final boss form.
12th October 2023, 8:00am
Featuring King Gizzard & The Lizard Wizard, IDLES, Tkay Maidza, Sleater-Kinney and more.