Interview Bodega: "We want to inspire a little more fearlessness"
Whip-smart, surprisingly funny and with an arsenal of society-shaking deadpan anthems to boot, Bodega are the Brooklyn band embracing pretension and moulding it into their own shape.
"Have you ever read the book Pretentiousness: Why It Matters?" questions Ben Hozie – one half of Brooklyn art-rock quintet Bodega's central songwriting duo. "It's about how the etymology of the word 'pretence' is to try on something that's greater than what you are. So if you come on stage with a pretence then it just means you're trying to be smarter and more interesting, which I think is a virtue. More bands should have pretence because then they might say what they actually think rather than just 'rocking out' or whatever the standard garage model is for bands. It's outdated. It doesn't work anymore."
Beginning life in 2016 as the logical next step after former outfit Bodega Bay ran its natural course, leaving behind a mammoth 55-track album in the rock culture commentary of 'Our Brand Could Be Your Life', Bodega (completed by co-vocalist and songwriter Nikki Belfiglio, guitarist Madison Velding-VanDam, bassist Heather Elle and drummer Montana Simone) enter the scene as a band that audibly stand apart from the "standard garage model". Debut single 'How Did This Happen!?' - a wired, propulsive missive on "the guilt of the cultural consumer" that sonically references Parquet Courts' eloquent punk and James Murphy's self-aware speak-sing monologues in one stupidly exciting swoop – crash-landed back in February in a whirl of pop culture kiss offs ("This machine you know it don't kill fascists") and invigorated demands to self-question. It's just the tip of Bodega's dense and intriguing iceberg, though. If their musings on pretence have a notable translation here, it's in the band's obvious desire to reach and strive for more: be that in the messages they're packing or merely in the multi-faceted, smart way they present them.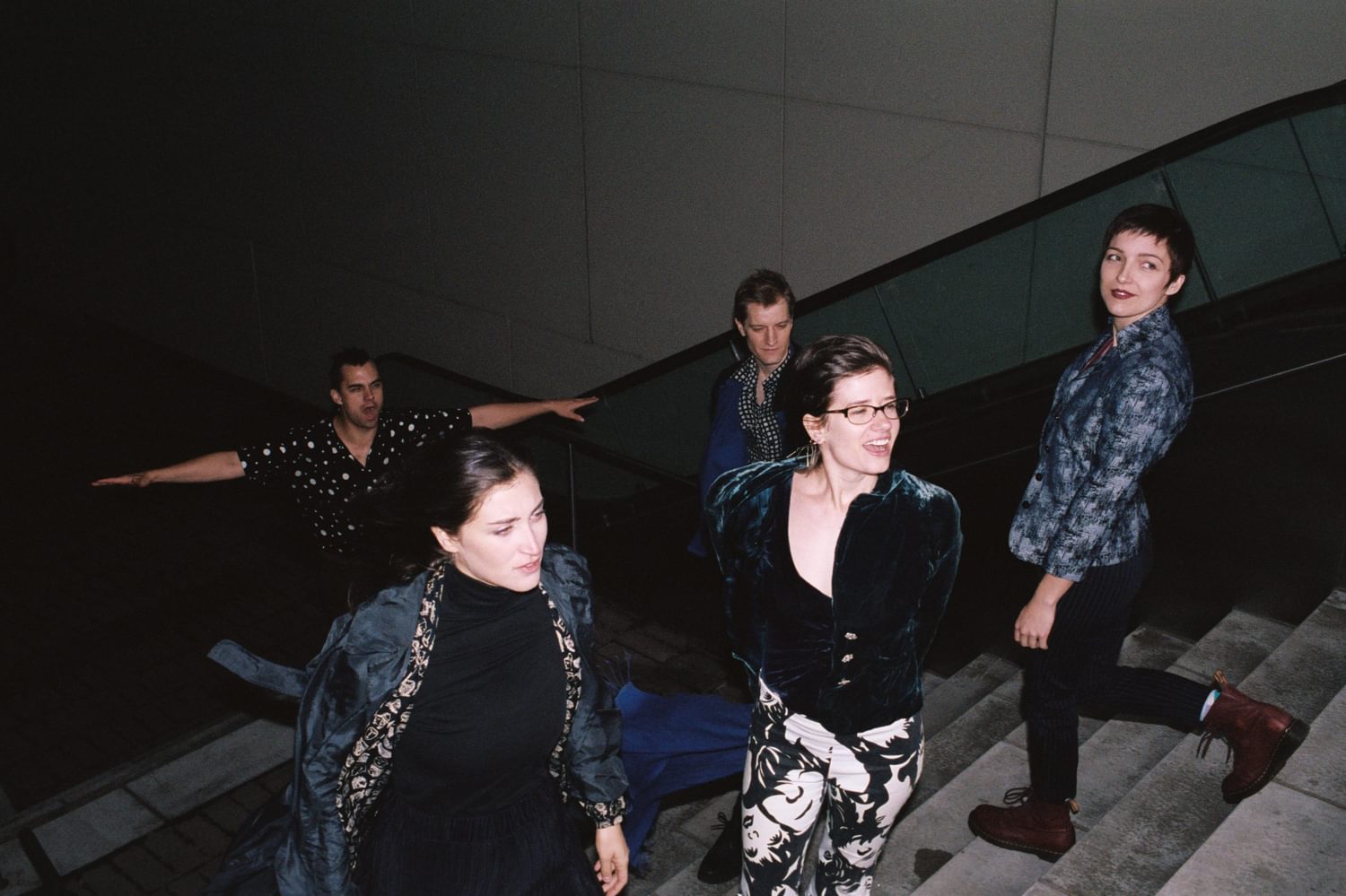 Forthcoming album 'Endless Scroll' is a gloriously weird and nuanced distillation of this. Even its title is an amusing eyeball roll to the modern world. "It just seemed obvious that we couldn't write a contemporary record without talking about life on the internet. It's almost not even a critique, it's just that's literally what it means to be alive right now," explains Ben. "The mantra of Bodega is 'the best critique is self-critique' so if i'm criticising the internet, it's not so much about it as this big abstract evil thing – it's our personal use of it. What are we doing wrong?" There's a line in 'How Did This Happen!?' - "Everyone is equally a master and a slave" - that seems to cut to the root of the problem. "What I mean by that line is that you can be a master of your digital domain in the sense that you can curate your personal brand and create your own little digital island that has all the exact colours and shapes and sounds that you wanna hear. But you're not thinking, you're being thought by this Web 2.0 apparatus so it's not really your island at all," urges Ben. "It encourages this homogenous way of thinking and that to me is sad."
You could never accuse Bodega of bowing down to herd mentality though. See, on the flip side to this pretentious thought (a positive, as we've established...), 'Endless Scroll' is also by turns fucking funny (the piss-taking 'Warhol'), wonderfully irreverent ('Jack In Titanic' is an ode to Leo's doomed hero) and sexually empowered ('Gyrate' celebrates female masturbation). "When we started this band, we started with the mantra of 'radical honesty'," explains Nikki. "Most music has no accountability whatsoever. We have this thing called Pizzacore – bands that sing about eating pizza and smoking weed - that we make fun of, but it's also a critique [of it]. People have so many choices that they're afraid to make a decision now and we want to inspire a little more fearlessness."
Surging out of the blocks with eloquence and energy, Bodega are one of those bands that make you want to do more. Question everything. Be curious. Read that book that's been sitting on the side for months. They're a vital jolt of energy against acceptance and apathy. Oh, and the songs aren't bad either. "I think there's a certain feeling that as the world becomes way more aware of power dynamics, privilege and all these things, there's a moral imperative that if you're gonna get up on a stage then you have to actually tell the truth," says Ben. "If people's truth is eating pizza and getting lit then that's perfectly fine, but we wanna ask questions and get people thinking."
'Endless Scroll' is out 6th July via What's Your Rupture?

Taken from the May issue of DIY. Read online or subscribe below.
Read More
Featuring James Blake, Romy, Marika Hackman, yeule and more.