Neu Class of 2018: Our Girl
Never ones to let a busy schedule get in the way of their productive streak, 2018 is set to offer up many a moment of opportunity for this brilliant trio.
Over the last few months Our Girl have been discovering the perks of sharing a name with a prime-time BBC war drama. Though the band only really watched the show back when it starred Stacey from EastEnders (aka actress and total legend Lacey Turner) and they're not really sure which came first - the group or the telly show - they're reaping certain benefits all the same. "We're trending on Twitter," announces vocalist and lead shredder Soph Nathan dryly. "Someone came up to me at a wedding the other week and was like, 'Oh my god, your band is trending on Twitter!'" laughs drummer Lauren Wilson. "But nope, it's not me!"
While this shared name conundrum could well be responsible for a few brilliant mishaps along the way - spare a thought for yer gran trying to watch the latest episode on 'The iPlayer', only to be hit by thrashing, emotive grunge instead - telly is a fitting match for Our Girl. Like all the best bands, the three of them gel together like the cast of a sitcom. "We hug and cry a lot," declares Lauren. "It'd just be jokes that most people don't find funny…" adds Soph, pondering a potential pilot series.
So, a quick introduction to Our Girl's lead characters, then. Soph - a bundle of dry wit and unbounded talent - fronts the band, rustling up demos in, erm, "her office" for her two trusted sidekicks to help work their musical magic on. Armed with a vocal that seems soft but hits fiercely, and a near-mystical approach to guitar playing that veers from ferocious to tender in a second, she's taken on a cult-like status among her musician peers; Ben from Blaenavon insisting upon forming a 'Soph Nathan Appreciation Society' just last month. Drummer Lauren, meanwhile - as well as crying frequently during key emotional moments - might seem quiet behind the kit at first, but be fooled at your peril. At a recent show at Dalston's Waiting Room, she shot a laughing punter down with a perfectly burning retort. The room was a howling mess afterwards. "I hold back, and then when I strike, I stun 'em!" she smiles. "Being the drummer, people don't really expect for you to have a personality… or say stuff." "You just came out with a stand-up routine!" remarks an admiring Josh, the band's very own "hunky mascot" (Lauren's words). A genius at decoding new notes that don't yet exist, and a carrier of multiple jumbo sponges (for that clean bass-sound, apparently) he's the meticulous, thoughtful lynchpin completing the Our Girl triangle.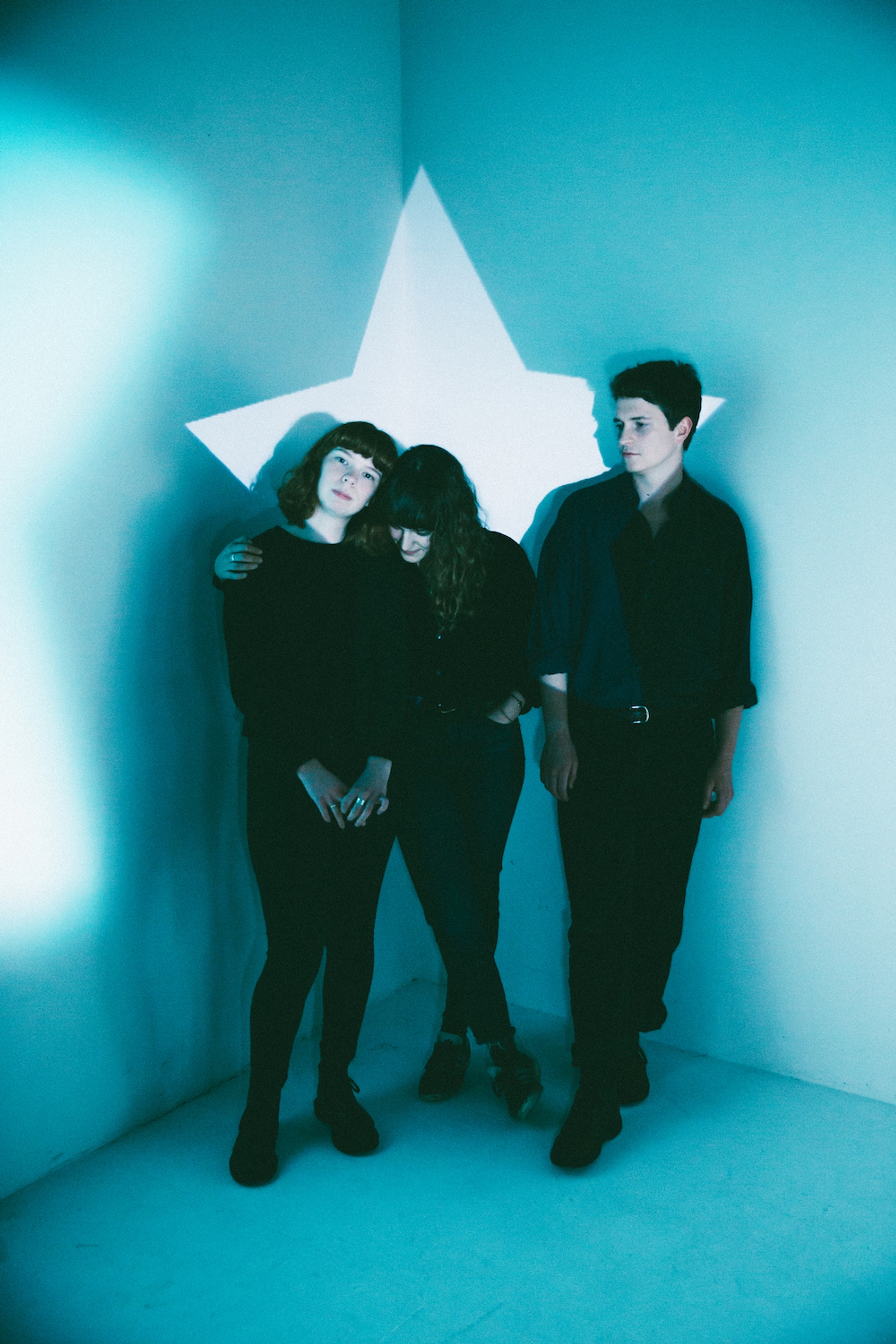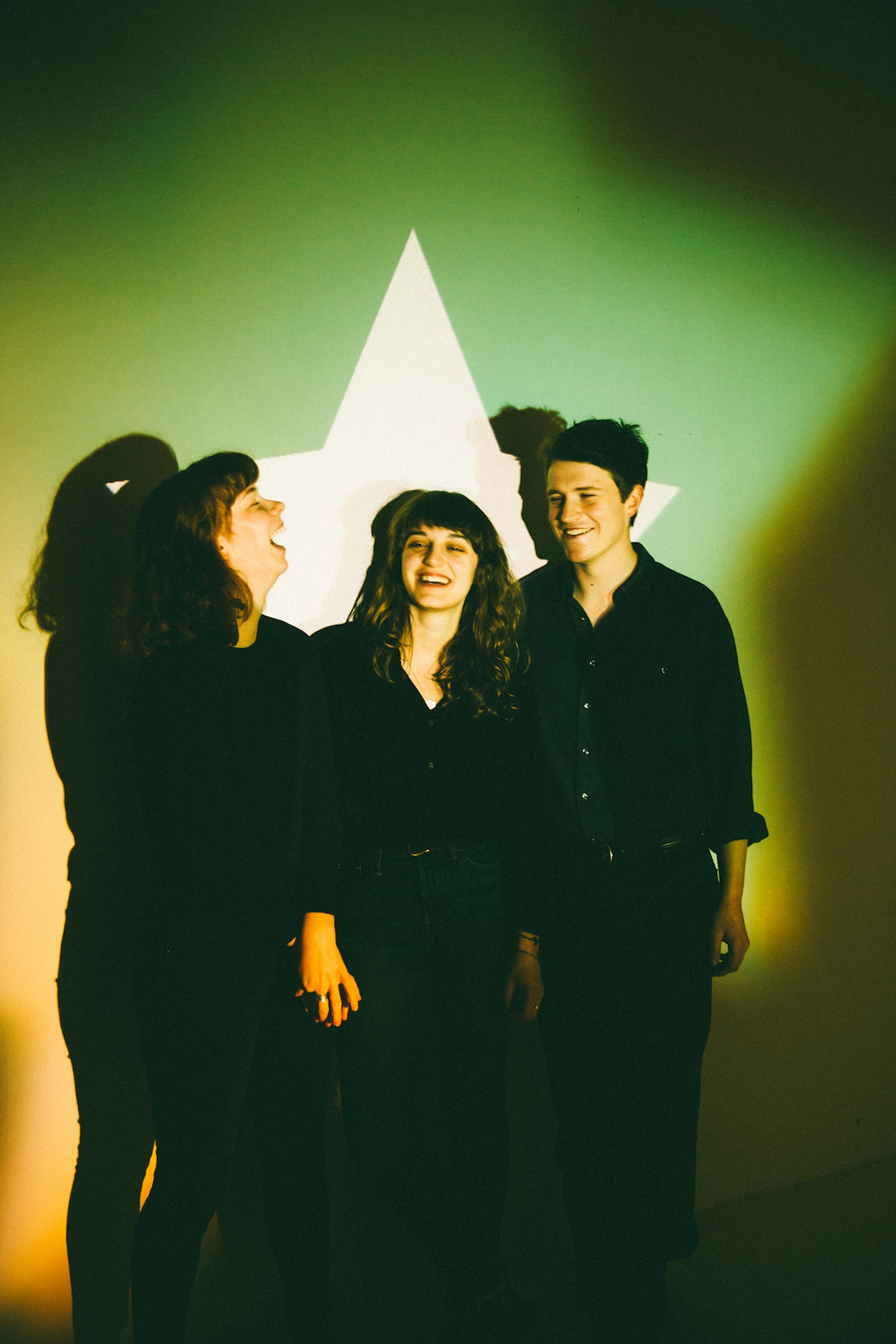 "There was a Big Moon interview, where I said that Our Girl was my evil twin sister, but actually… is it the other way?"
— Soph Nathan
The recording of their forthcoming debut album - due at some point next year - was, funnily enough "just like an episode of Seinfeld," says Josh. In an intense burst of recording, the three of them holed up with producer Bill Ryder-Jones at a slightly dilapidated country manor. "We slept in a room all together in our little beds," smiles Soph wistfully. "There were lots of organs, and a cat called Adam who became my best friend," Lauren chips in. "I made up loads of songs about him, and he loved it.'
Bill - who besides being a former member of The Coral has also produced records for the likes of Hooton Tennis Club and The Wytches - proved a pivotal (and hilarious) part of the process too; in Seinfeld terms, he'd be the Cosmo Kramer of proceedings. "As I've said, we cry a lot," Lauren explains, "and he knows when to push you and when to give you a cuddle. When we [recorded] 'Level' he came into the room, and he said this really heartfelt speech. He was like, "I just want to say to you guys you're doing something really special and this is your first album..." and then he ended it off, like "and now i'm gonna spunk all over it!" And, quelle surprise, Our Girl cried after that sentimental moment, too.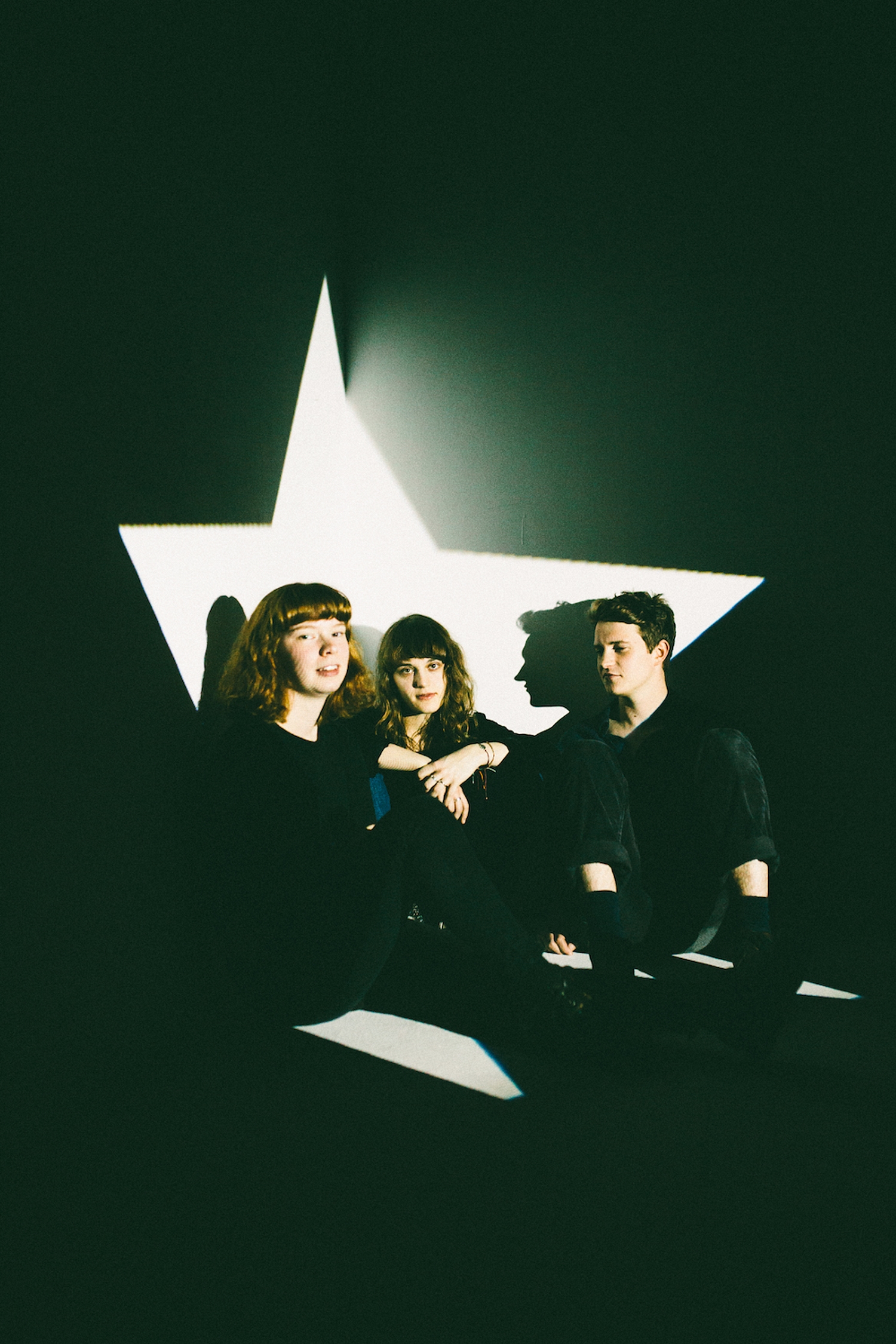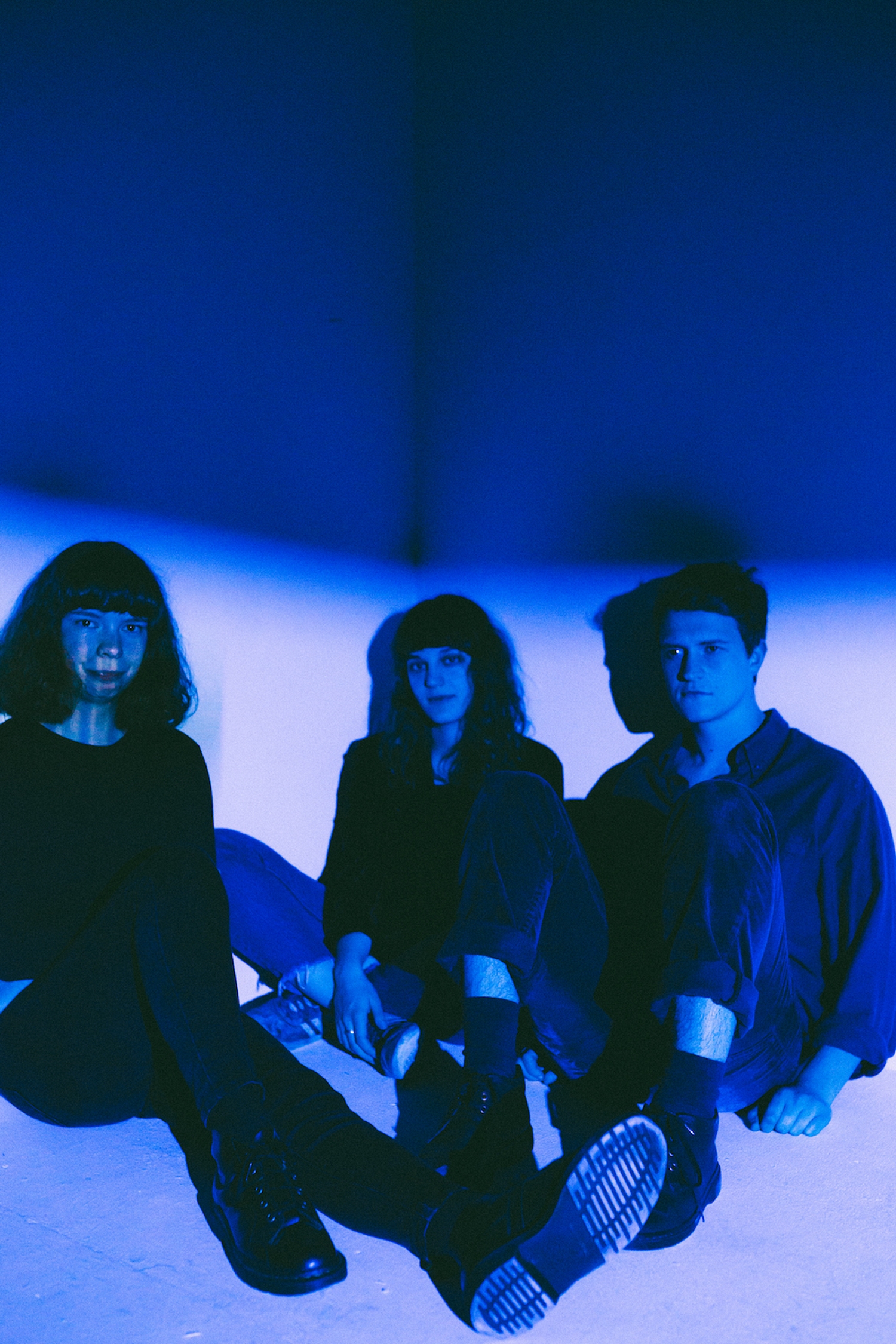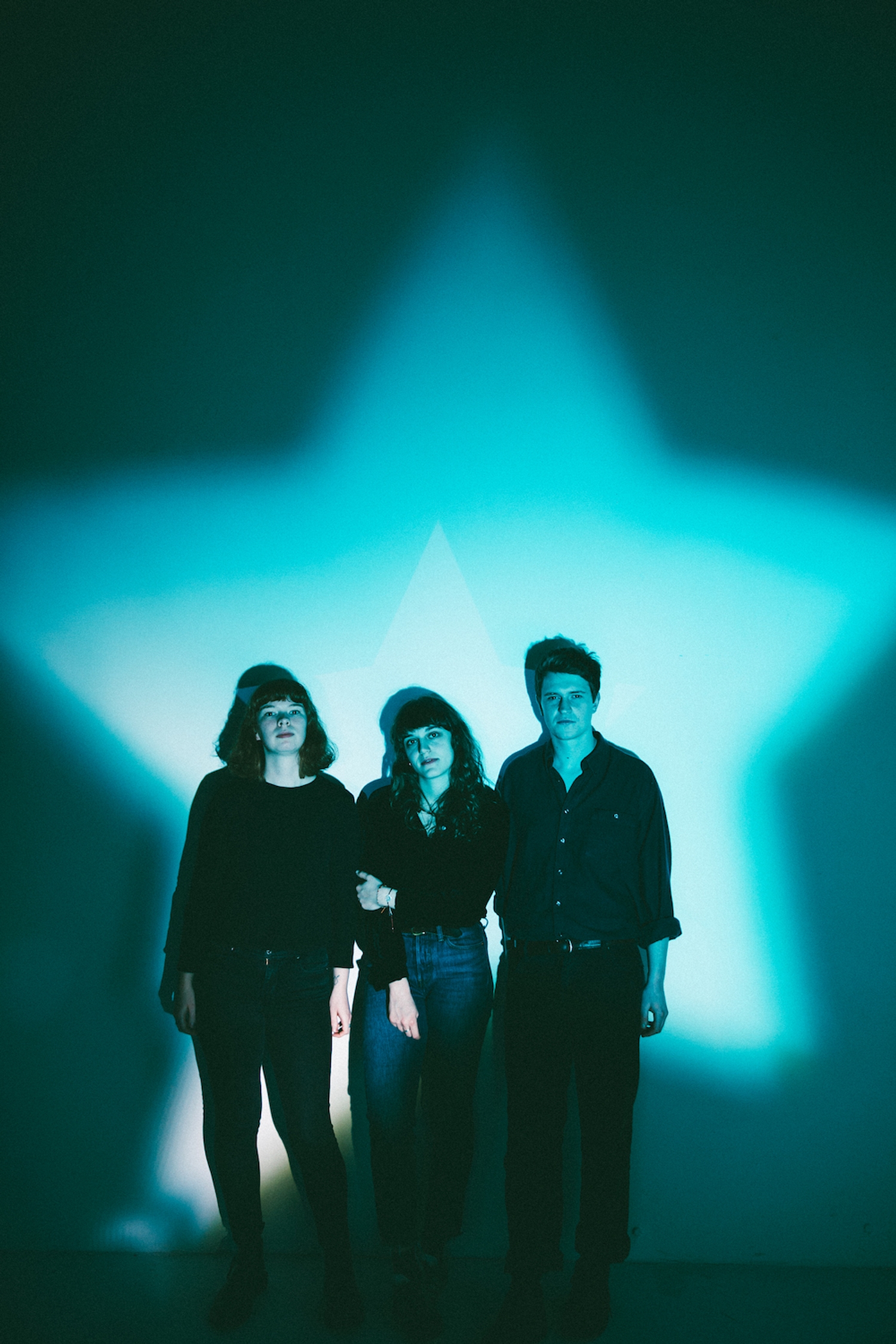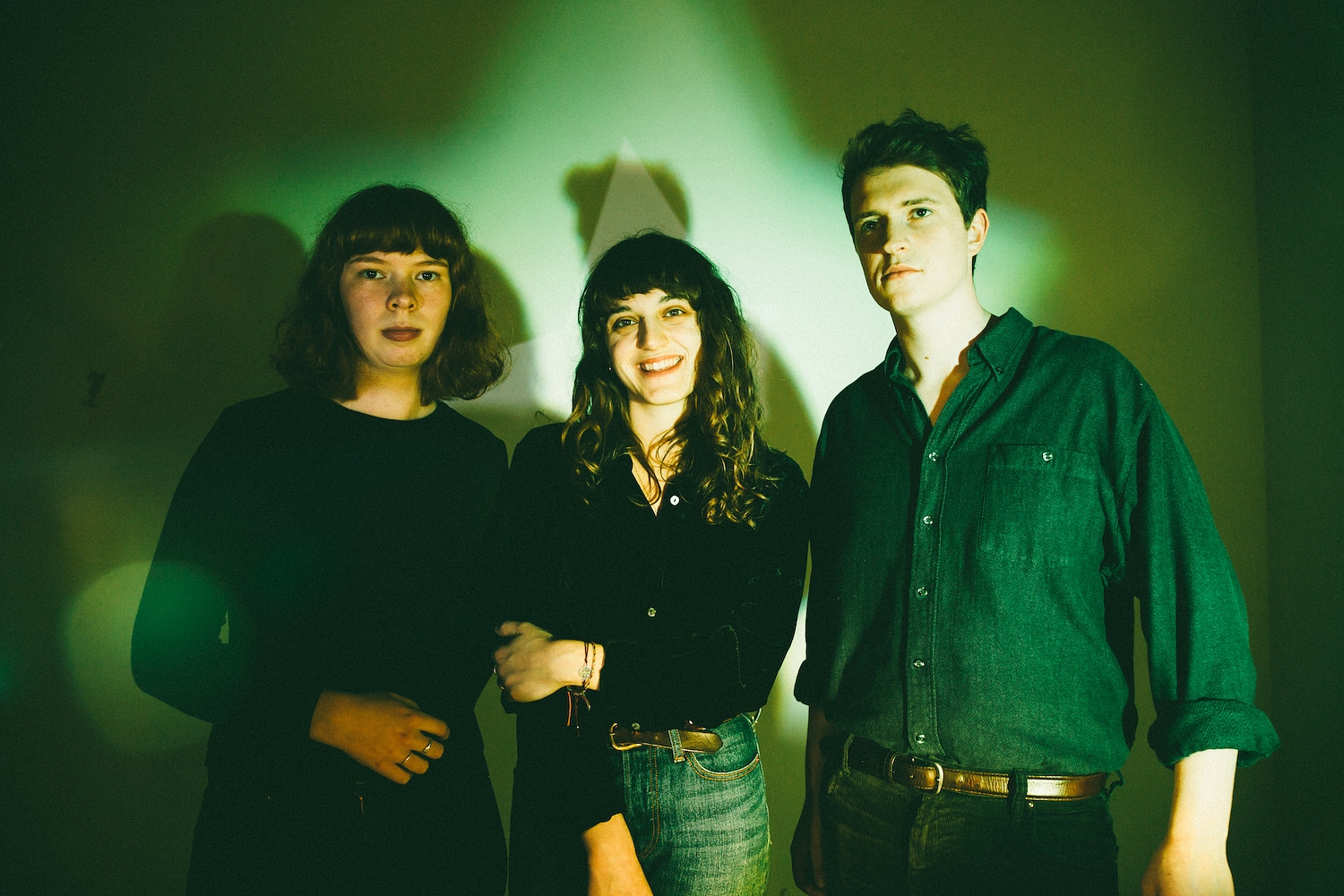 "We hug and cry a lot."
— Lauren Wilson
Our Girl, you quickly get the impression, cry on a regular basis because they really, really care about their end product. It's easy to hear that drive in their compact and perfectly formed EP 'Normally'. Fronted by a waterlogged face, spewing air bubbles and sinking into the deep, Soph's songs linger in uncertain territory; fearing suffocation one moment, inaction the next. And when things get soppier, it's approached with a deft touch; cloaking unfussy lyrics in spirals of intricate melody. "You warm me up and make me safe," she sings on the loved-up 'Being Around', reaching the brink of infatuation and euphoria at the same time.
For Soph, especially, shifting her focus onto Our Girl marks a big moment. For several years now she's become ubiquitous with her other band The Big Moon, where she puts big bold stamps all over the shop as the band's resident lead guitarist and colourful-blouse wearer. Now, though, she's at the helm, and fronting Our Girl lends her a certain new seriousness. At one point she recalls angrily hitting her guitar during a late-night bout of frustration in the recording booth; producer Bill had to interject with an inappropriate burst of humour to break the tension, and it gave them their best take yet. The band as a whole return again and again to the idea of recording a perfect debut album, and then minutes later, joke about starring in a porn film. "We're open to ideas!" Soph declares. "You gotta bring home the bacon." "There was a Big Moon interview, where I said that Our Girl was my evil twin sister," Soph grins later on, "but actually... is it the other way?" she cackles mysteriously. Not entirely serious after all, then...
It's this balance of determined drive and quick wit that fuels Our Girl. Earlier in 2017 saw the band tackle a truly terrifying schedule with the nonchalance of Mary Berry whipping up a quick Victoria Sponge at the weekend. "Soph got back from Madrid that morning, came to play a gig with us, did soundcheck for The Big Moon, played another gig for us at Sticky Mike's…" remembers Lauren, looking back on a Great Escape that's exhausting to even revisit. "And I think that was one of our best gigs ever!" Soph beams. "It felt so heated, and free." "Visceral!" proclaims Lauren, to firm nods of agreement from the others. "It was visceral! I cried after that as well."
Looking ahead, Our Girl are chomping at the bit when it comes to releasing their debut; and on the strength of newbies they've been airing live recently, it looks set to be a blinder. Apparently, it's not far off either, with a release being pencilled in for 2018. "But when, next year?" Lauren adds slyly, while imitating - very impressively, it must be added - the sound of a revving motorbike. "We're not telling you!"
Read More
Featuring James Blake, Romy, Marika Hackman, yeule and more.