Neu Class Of 2019: Whenyoung
From Limerick to London, this trio are building their own world of giddy escapism wherever they go. Dive in.
The idea of the 'band as a gang' might be a tale as old as time – or, at least, as old as The Beatles – but it's one that still rings with a certain kind of romance. At their best, bands should be more than the sum of their parts, a hand held out offering a bridge to a more exciting universe, and no-one understands this idea better than Whenyoung. Only one EP (the just-released 'Given Up') in, they've already essentially staked claim to the colours red, yellow and blue as their own signature palette and started a book-swapping club with their fans, and that's just the tip of the iceberg. "Music isn't our only love, we love books and fashion and being in a band is about tying all those elements together," begins drummer Andrew Flood. "Especially nowadays, being in a band isn't just about playing music. You have to be more than that and we always wanted to be more than that."
It began back in Ireland, in the small town of Limerick where indie aspirations weren't exactly the done thing. "You'd get chased down the street for wearing skinny jeans," Andrew notes, before vocalist Aoife Power finishes: "So that's how we first bonded, because we looked like we were into music." Already realising the benefits of creating their own tribe, the pair, alongside guitarist Niall Burns (who's off getting a wisdom tooth extracted when we convene in London today), began discovering the component parts of their world together, poring over books and art and film and music, sharing all their findings and creating their own artistic language informed by the work of director Jean-Luc Godard and autobiographies of old punk legends, author James Joyce and Patti Smith, Blondie and more.
Having upped sticks to London, the first incarnation of their results came in the form of the short-lived but buzzy Sisters. "With Sisters, we never decided what we wanted to be. Now we realise that a lot of bands actually think about what they're doing before they do it…" jokes Andrew. And so, realising that what they wanted to do was something different and more pop-focused, the trio decided to draw a line in the sand and start afresh under a different name. Welcome, Whenyoung.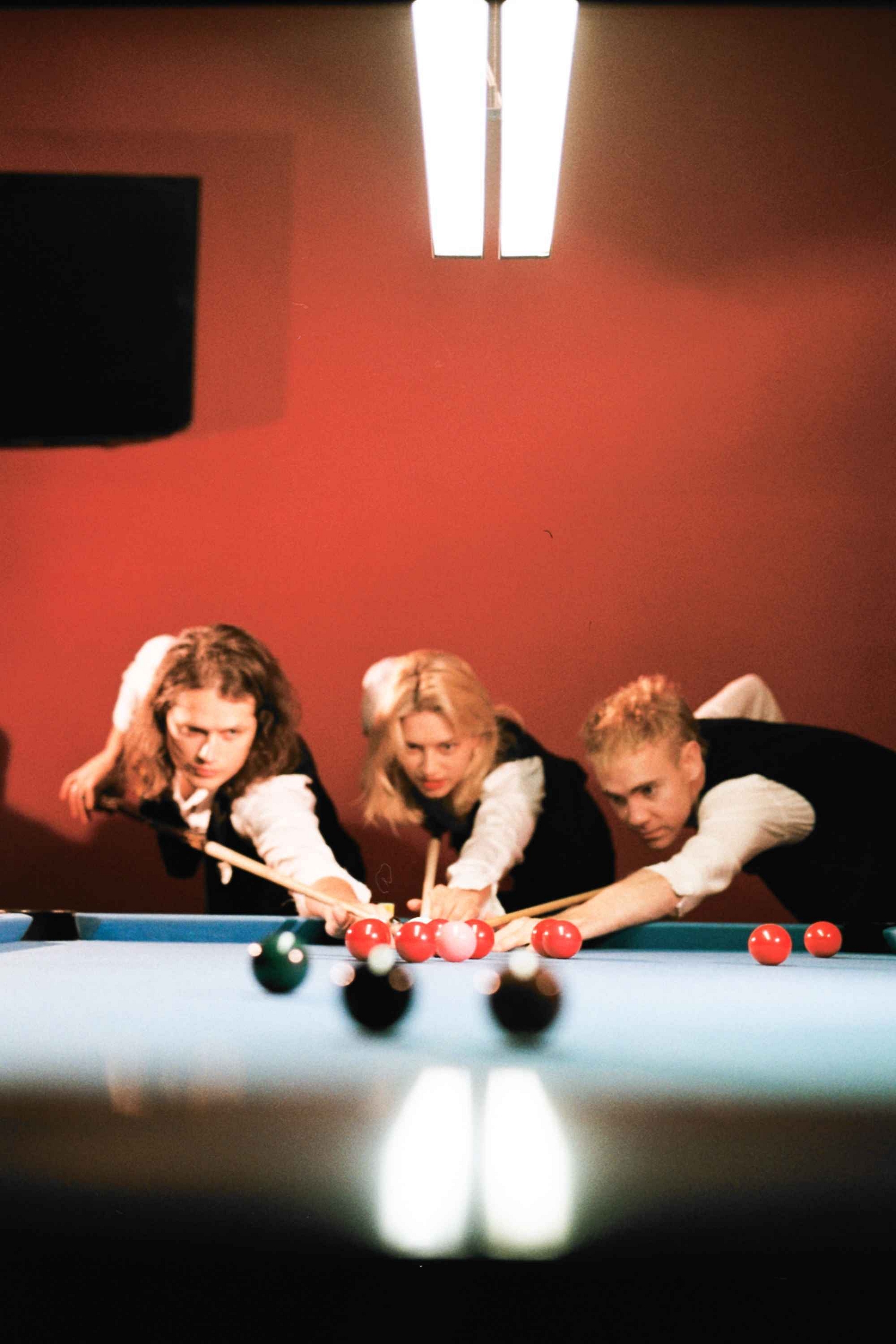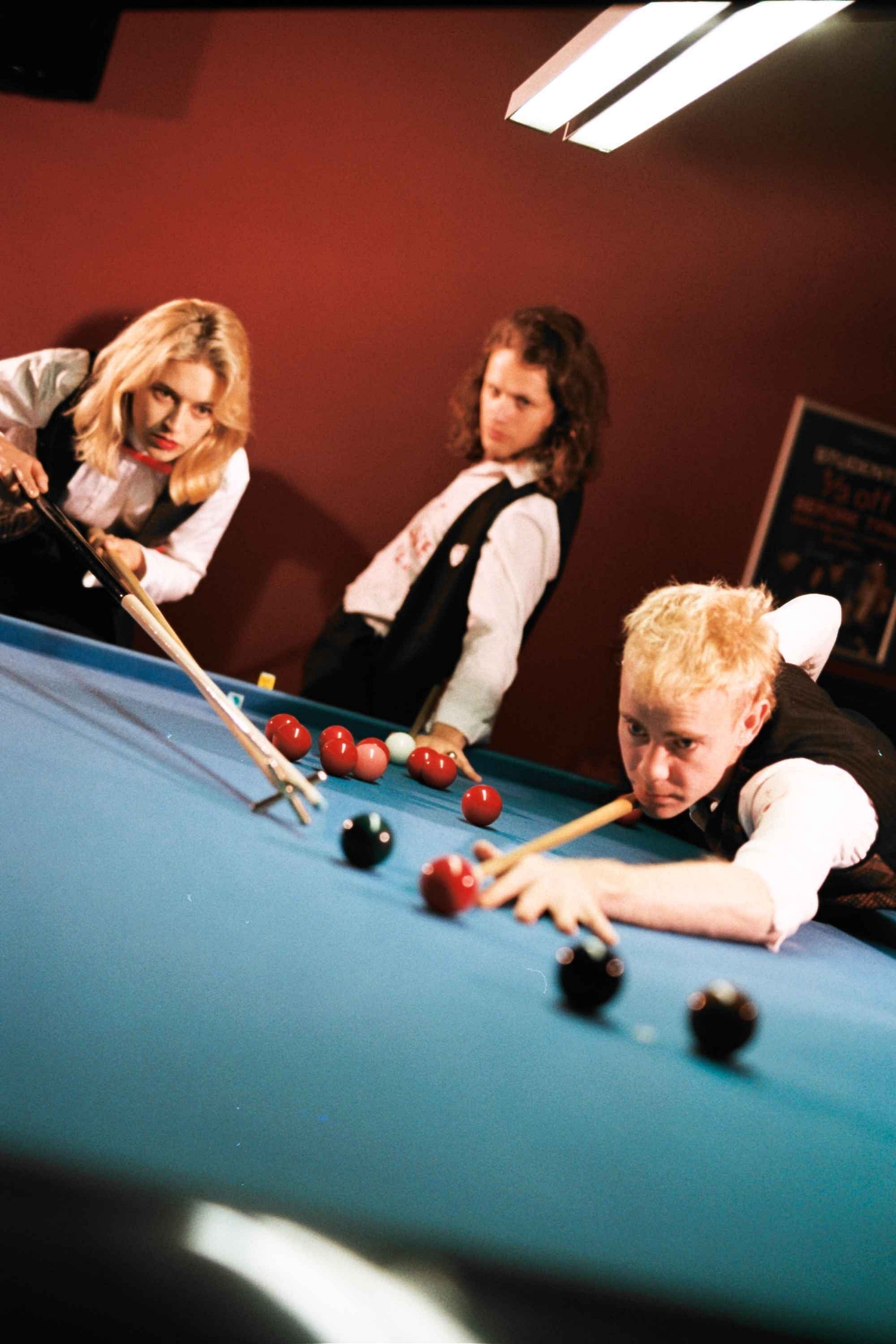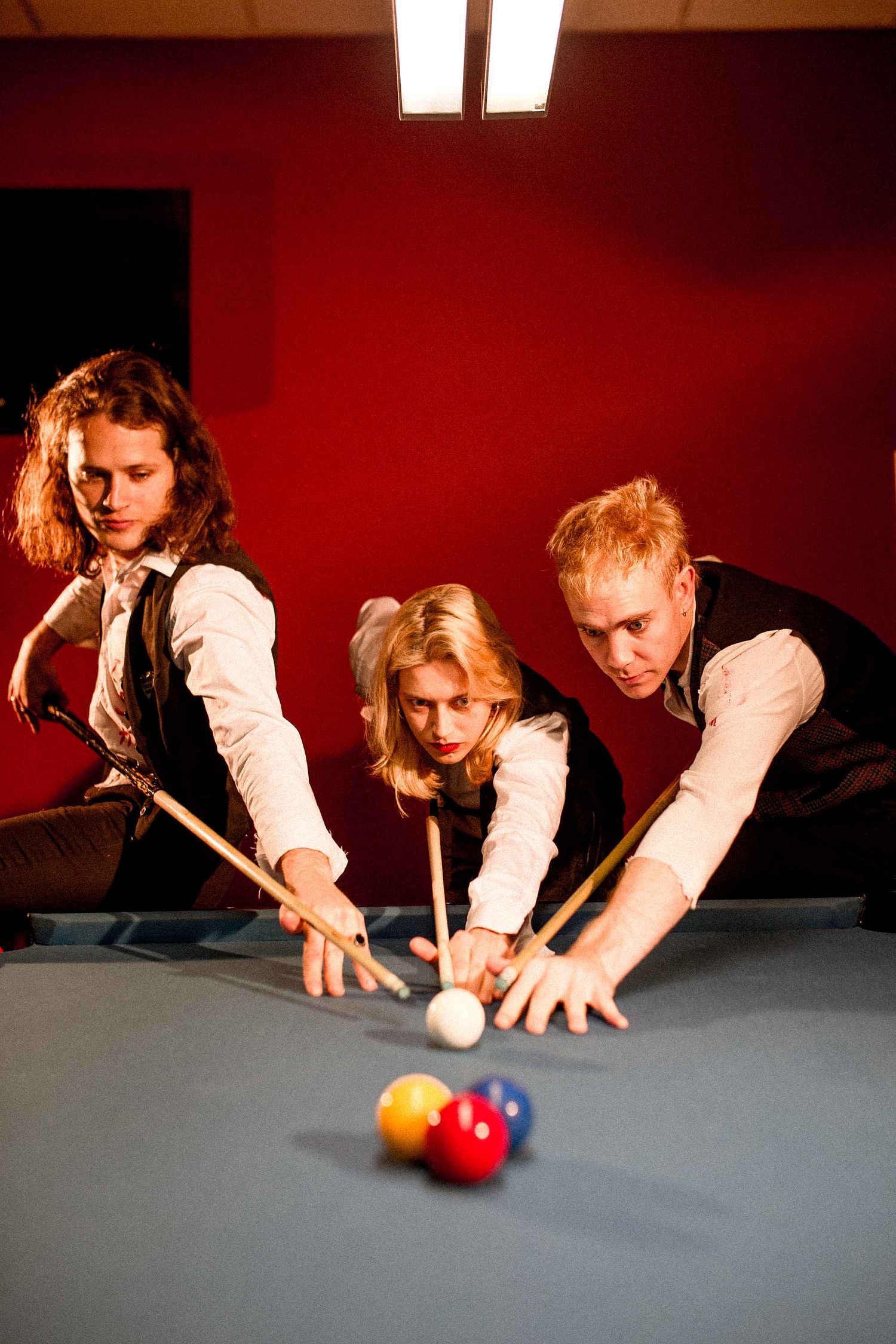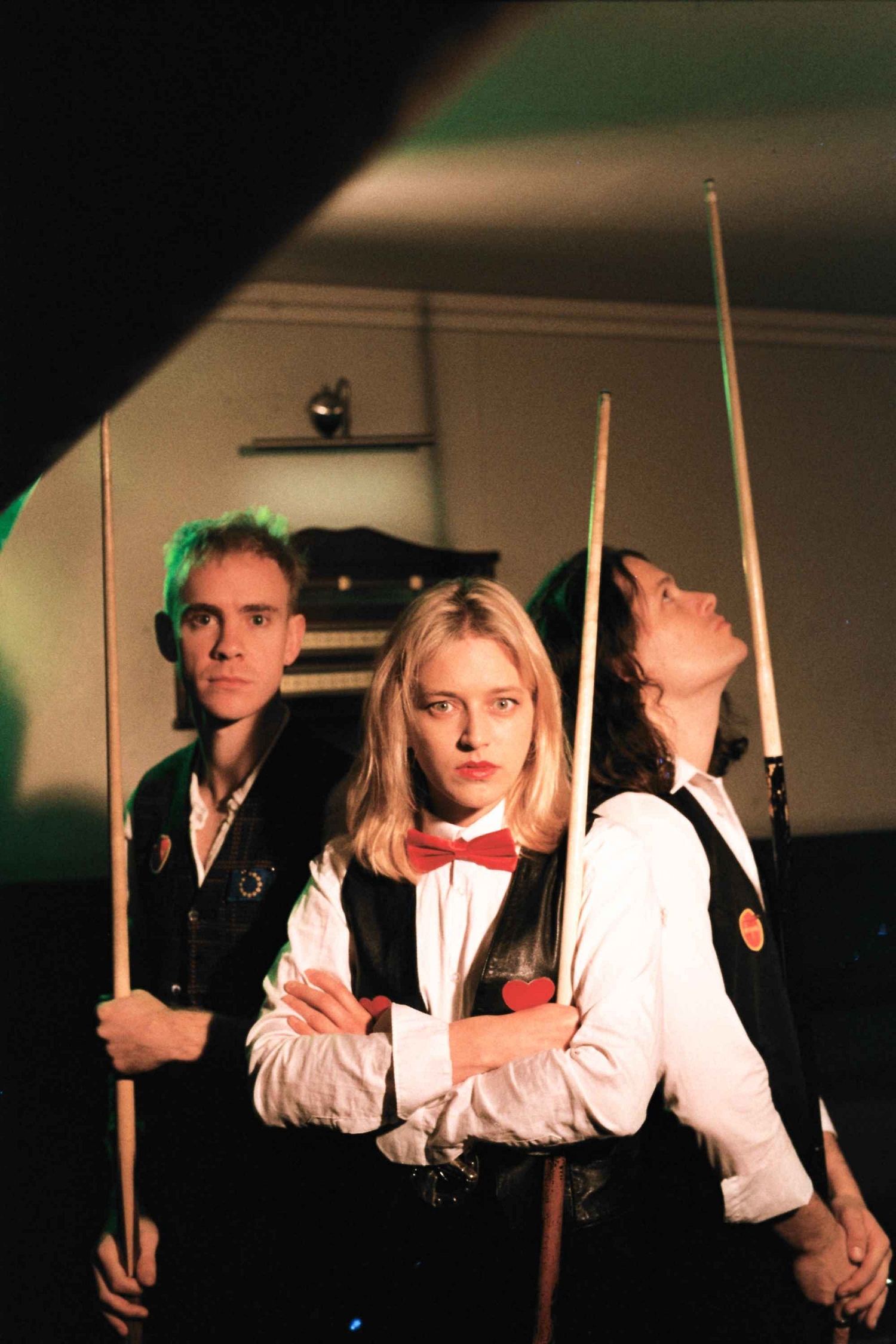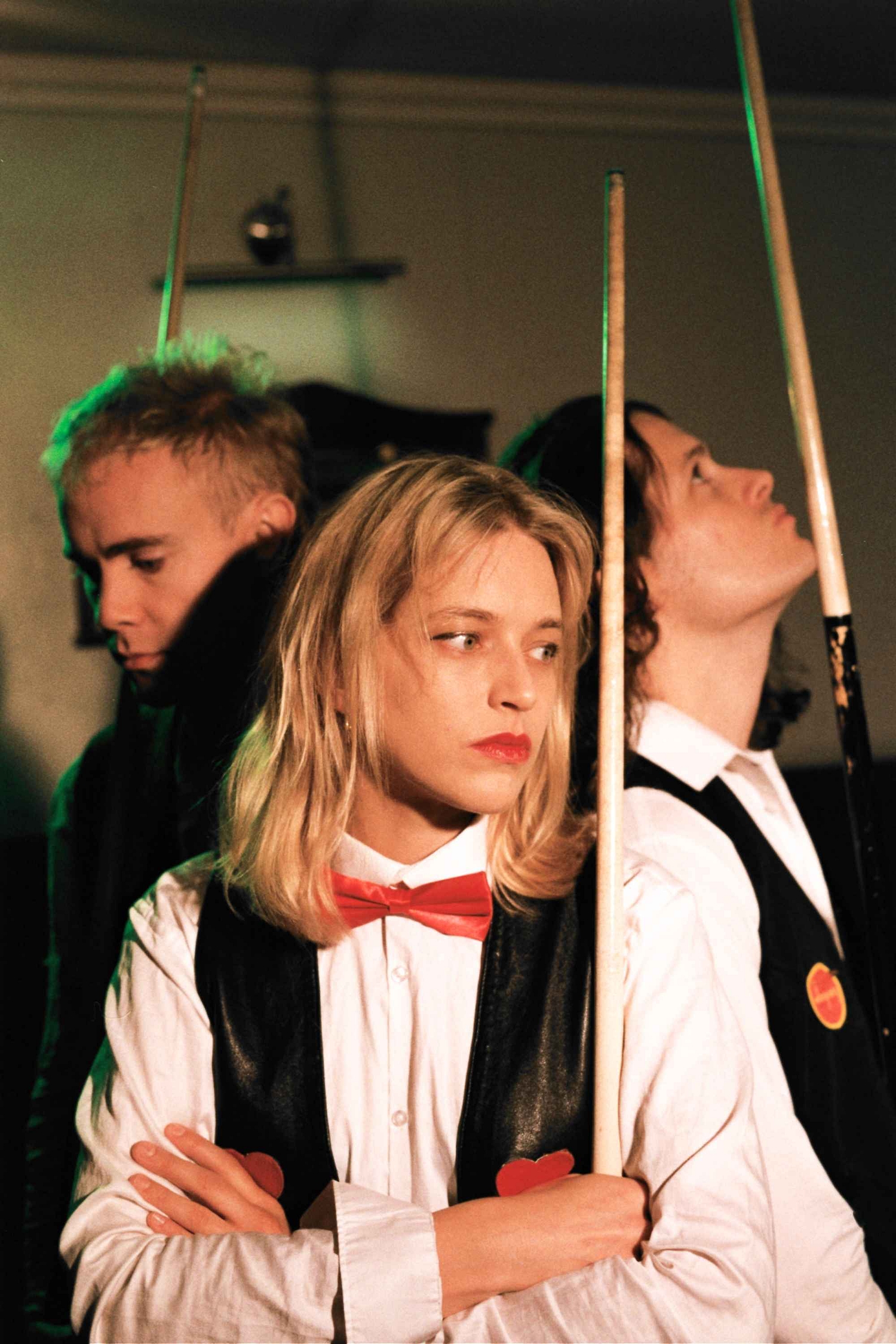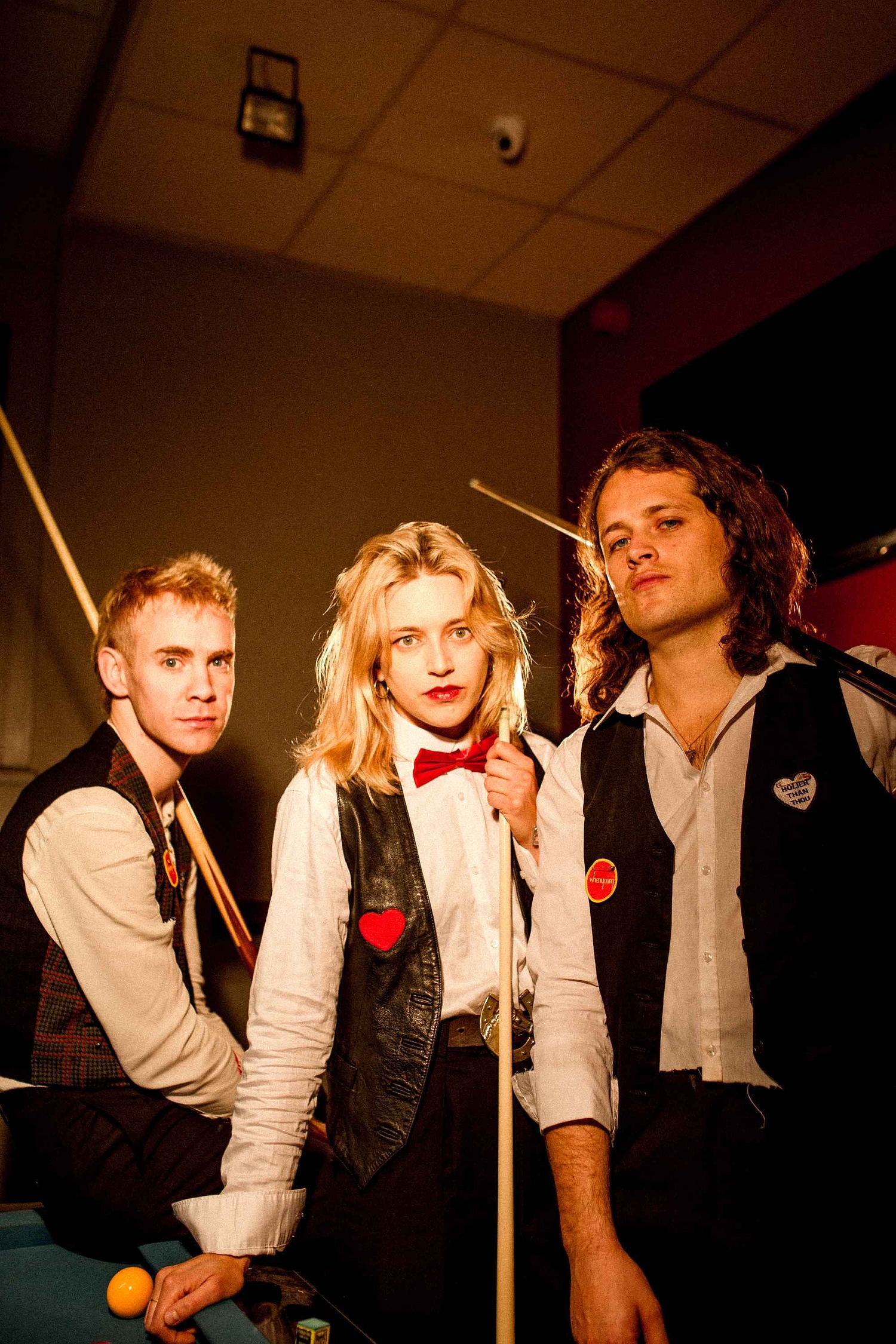 "Nowadays, being in a band isn't just about playing music."
— Andrew Flood
Landing with wistful, hyper-melodic debut single 'Actor' back in October 2017, all this prep – both conscious and less so – meant that the trio seemed to arrive pretty much fully-formed. Sonically and aesthetically strong from the start, it saw them hit the ground running. "Superfood took us on tour when we were just about to release our first single, and that started everything," recalls Andrew. "We hadn't really played out of London before, then we did tours with Public Access TV, Husky Loops, Dream Wife, Declan McKenna... It felt like there was a ball rolling." Then, with just two tracks to their name, they supported The Vaccines at the capital's 10,000-capacity Alexandra Palace. "That was massive for us. When we first moved to London we lived in Muswell Hill and we'd go up to Ally Pally and drink cans on the hill, so we couldn't believe it when we played there," grins Aoife.
More recently, meanwhile, Whenyoung headed off on their first proper headline tour – a milestone they topped off with the most unapologetically Irish knees-up that the London indie world's seen in a good long while. "We'd been listening to 'Riverdance' in the van when we were driving and thought, this is such a great piece of music!" enthuses Aoife of their endearingly patriotic choice of walk-on tune. "We thought it would lighten it up for everyone before the show, and I think we kind of got away with it..."
But if the picture of a load of slightly sozzled gig-goers all attempting an Irish jig shows the more light-hearted side of the band, then there's more to Whenyoung than just a bunch of twinkle-eyed tinkers, too. Whether discussing with legitimate anger the tragedy of the Grenfell fire on 'The Others' or musing on the destructive nature of "too many six in the mornings" on 'Given Up''s title track, the band might deal in sprightly, sing-along melody, but there's a darkness lying just below the surface. "There's definitely a sadness to our songs, even though they might sound upbeat. I think it's the Irish way," says Aoife. "People often put the best face forward and cover up their emotions, but the whole thing of making music is about that cathartic process. It's about the healing process and trying to reach out to people to connect. That's what we wanna do with our lyrics because that's what we seek in other peoples', that connection." She pauses for a moment, and chuckles: "I was watching an interview with Björk and she said she only writes songs when she's happy, whereas if I'm happy then I'll probably just go to the pub..."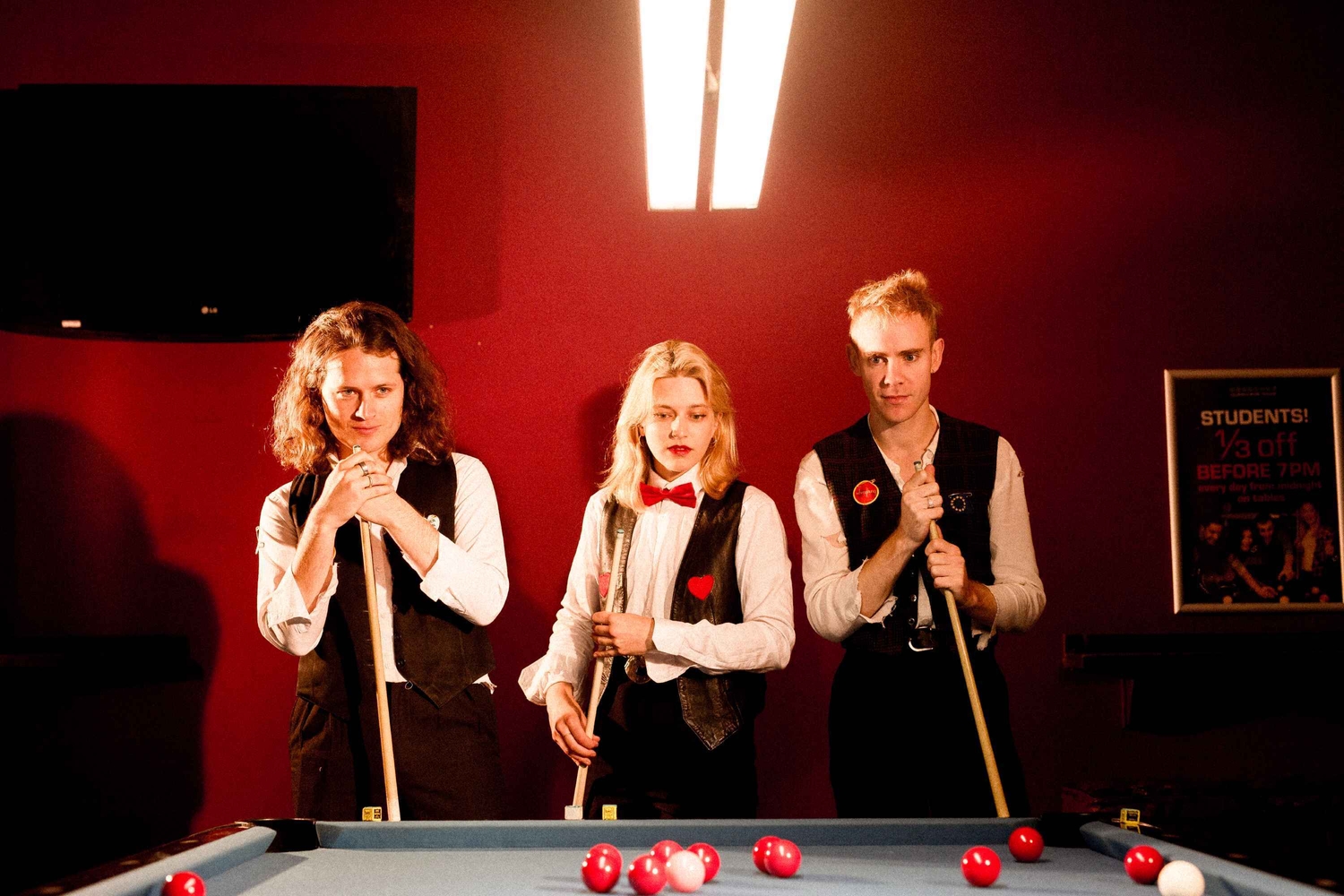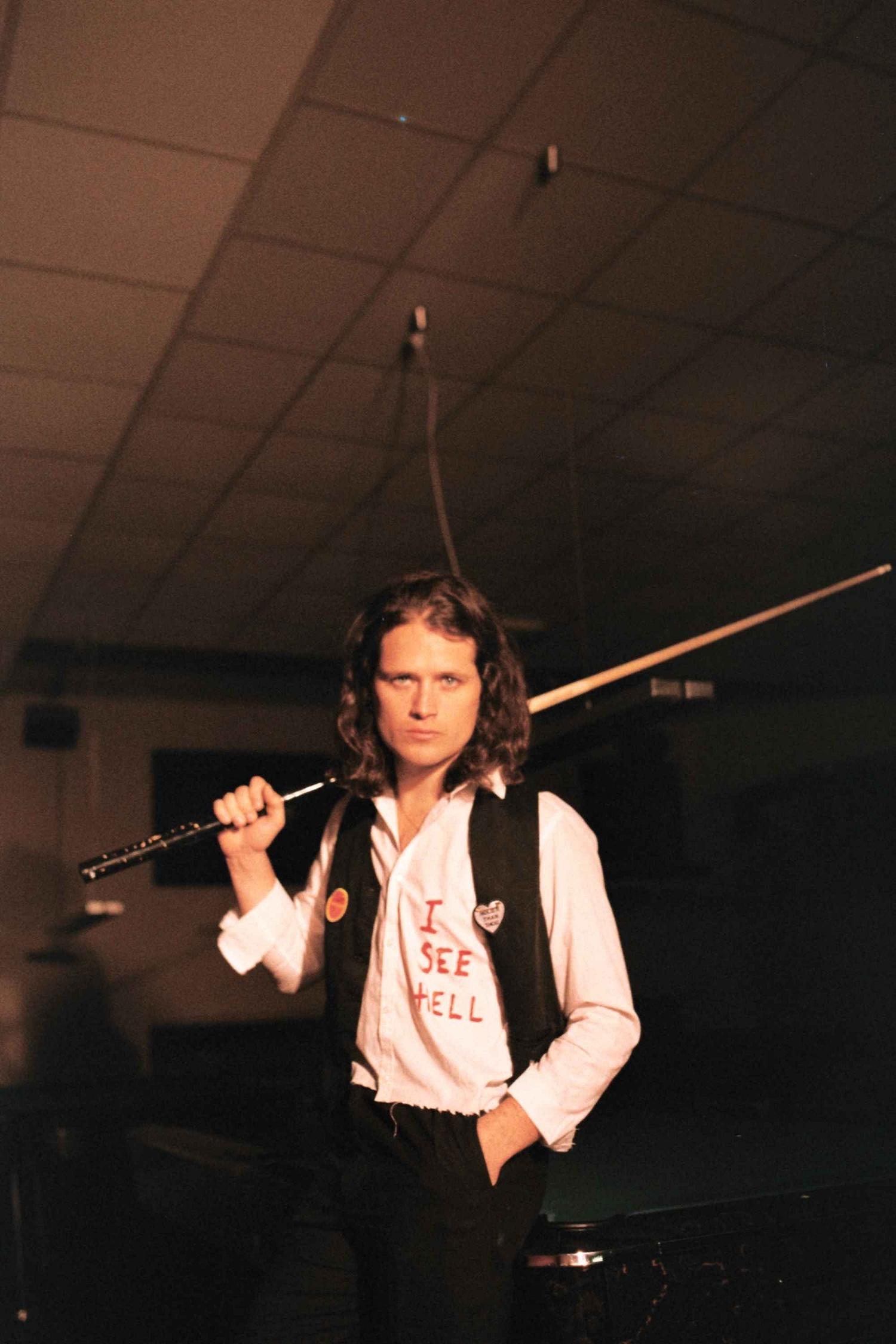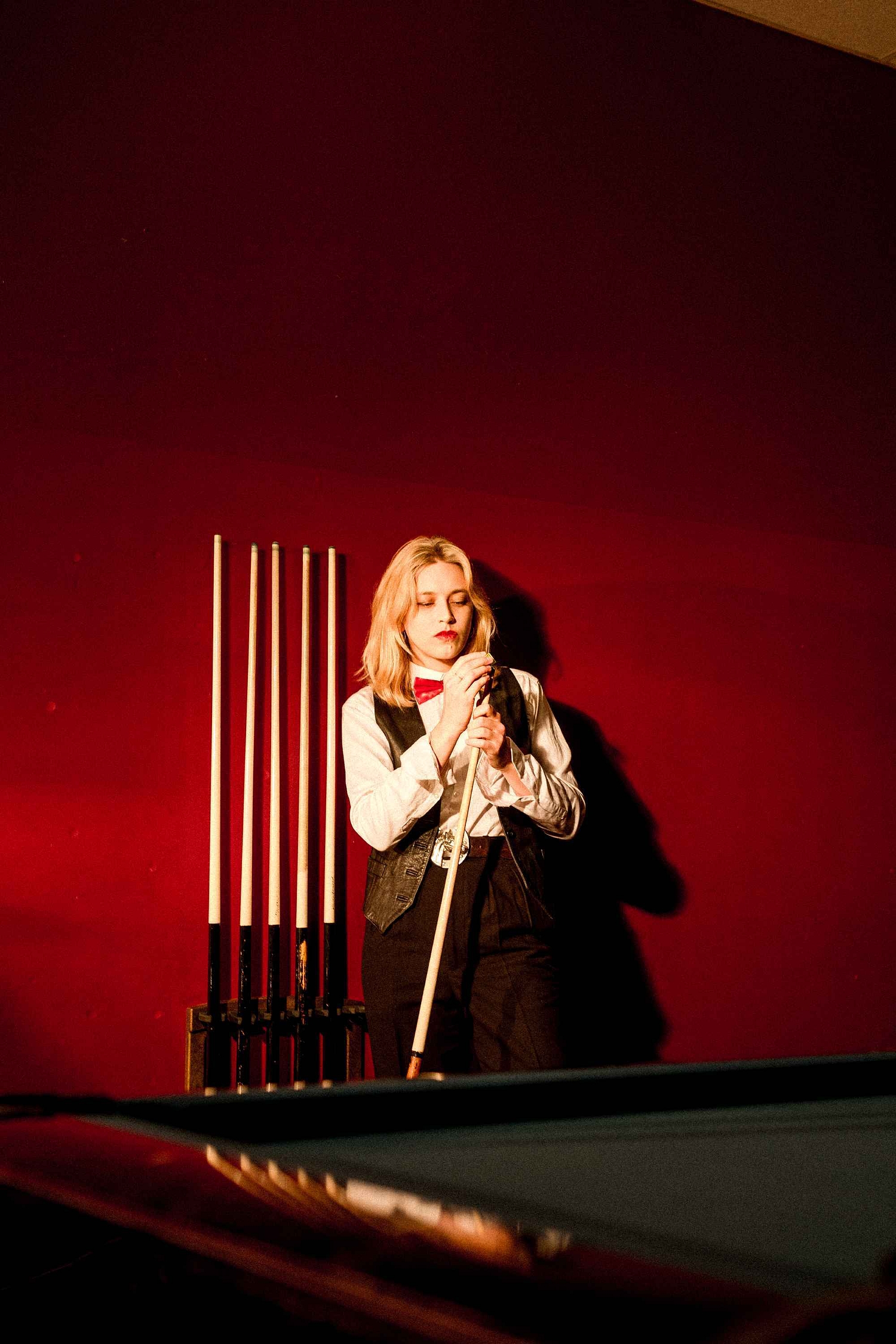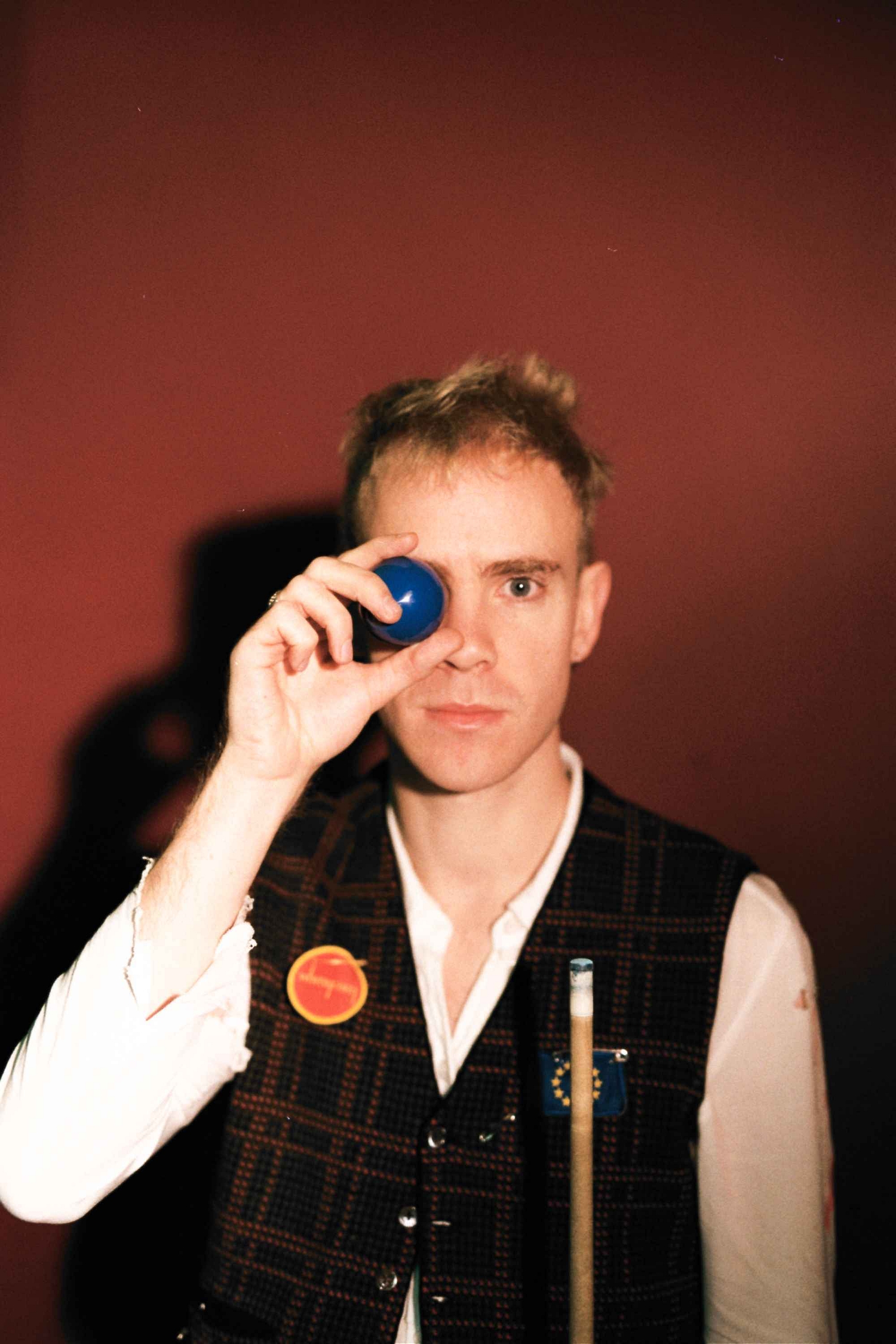 "There's definitely a sadness to our songs, even though they might sound upbeat."
— Aoife Power
Now, the trio have forsaken the pub for long enough to have a debut album well on its way to completion. All written, it's currently in the process of being recorded with longtime collaborator Alan O'Connell and set for release in late spring. Unsurprisingly for a band who've set about inviting people into their multi-faceted universe from the off, its aim is to help paint the picture of another side to it. "[It encompasses] all of our experiences of being in a big city, whether that's nights out or being lonely and homesick, or feeling acceptance in a big place," explains Aoife of the record's heart. "In a way I feel more accepted here than I did at home; I felt like a bit of an outcast or a freak [there], but here you can get lost. I love the way Hemingway writes about a place; he captures time and place so well and makes it feel so romantic. That's what we're trying to capture with London."
Imbued with the infectious charm of a classic indie gang, but laced with the multi-faceted fruits of a lifetime spent soaking up all the culture they can get their hands on, Whenyoung are a band to invest in. "My sister said when she listened to 'Given Up' and [the line] "It's your world and you create it," that it gave her the extra fuel to quit her job," enthuses Aoife. And you can understand why. Creating their own exciting, inviting world with every next step, this lot are proof that there's nothing wrong with dreaming big.
Read More
Featuring King Gizzard & The Lizard Wizard, IDLES, Tkay Maidza, Sleater-Kinney and more.