Class of 2022: Sad Night Dynamite
With a second mixtape and a massive US tour kicking off the year, Sad Night Dynamite are ready to explode into the new year with a bang.
Somerset-born, London-based duo Sad Night Dynamite may have only ever played a small handful of shows but, with a blockbuster US tour supporting Glass Animals up their sleeves for next Spring, their newbie status won't be left intact for long. "To go from only playing three gigs and a little bit of busking growing up, to going to America to play in front of I-don't-know-how-many people, it's just exciting," enthuses the band's Archie Blagden.
It's already been a dramatic ascent for Archie and Josh Greacen, with Sad Night Dynamite's combination of urbane, slick hip-hop instrumentals and sweetly melancholic vocal melodies quickly attracting admirers from FKA twigs to Gorillaz. They rounded out 2021 with a pair of standalone singles - 'Demon', featuring South African firebrand Moonchild Sanelly, and 'Psychedelic Views' with Maryland rapper IDK - and both are songs that they confide will be included on the release of their second mixtape, due early in 2022.
"It's done and packaged, we're just creating the world around it now," says Josh. "It's a complete continuation of the storyline that we've already started, there's an overarching theme." Although separate releases, they consider their debut pair of mixtapes - the first of which was released in early '21 - to be two halves of the same project, even if they are conscious that their sound is rapidly evolving.
"It's bizarre how quickly it changes, it's almost disconcerting," says Josh, "but you just have to go with it. You can't really chase the past. A lot of the music we're writing now doesn't sound anything like the music we've released, but to us that's the only way of keeping it exciting. And you can't control it, either. We're best when we're not really thinking."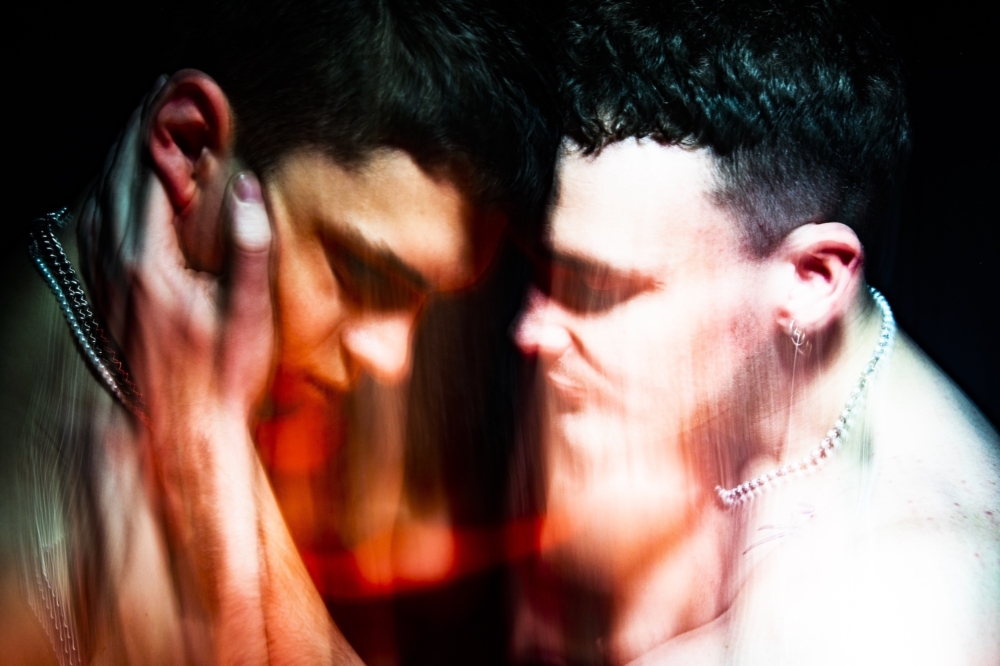 "A lot of the music we're writing now doesn't sound anything like the music we've released."
— Josh Greacen
Making Moves
Who: A duo from Glastonbury whose genre-resistant sound reflects the boundaryless ethic of the festival.
In three words: No rules here.
Achievements so far: Gorillaz and FKA twigs are fans, and there are worse people to have on board…
Most likely to: Surprise you with whatever comes next – these are two musicians whose sound never sits still.
If the early singles are any indication, the new material will demonstrate an even more urgent Sad Night Dynamite, with production that seems to pull equally from Tyler, the Creator and Peggy Gou. But if international tours and follow-up mixtapes aren't enough to fill their diaries, their minds are firmly squared on the prospect of recording their debut album too. "We're not trying to put too much pressure on it, but we've always had this grand idea of what an album is," Josh continues. "We're really starting to think about it," agrees Archie. "You only get to do your debut fucking album once, it's got to be right."
Despite the nature of a lot of their output so far, the duo are also keen to dial back the prevalence of collaborations in their music going forward. "Features are everywhere," explains Archie, "and there's nothing wrong with that, but when me and Josh are building our own identity, that's when I feel we're at our strongest."
It's a clear sign that Sad Night Dynamite are rising to the top of their game when they're able to resist calling on their glittering array of fans for star power features. Not just a pair with an impressive little black book, they're justifying the excitement from the inside out.

Read More