Presented against the backdrop of Trump's isolationist America as well as a global rising tide of racial tensions, Ibeyi's latest album seeks to instil hope for the future.
Borrowing as much from the sound of their French-Cuban heritage as it does from jazz, abstract electronic music, hip hop, pop and R&B, Ibeyi's music has an organic, indefinable quality to it that proves magnetic from a first listen. Twenty-two years apiece, the pair carry a confidence that you might expect of two young women who've received cosigns from some of modern music's most influential figures.
They casually count Beyoncé and labelmate Adele among their fans, as you do, and were due to take up an invitation to play at Prince's house before his untimely death prevented the session from happening. Lisa-Kaindé Diaz - who plays piano, sings and is responsible for the bulk of lyrics written - is talkative and endlessly gesticulating today. Singing percussionist Naomi Diaz, - the older twin by a few moments - initially seems more reserved, but being the duo's source of razor-sharp clarification, she makes it known when she has something to say.
They've arrived here straight from an appearance on BBC Radio 4's Woman's Hour, where they featured on the same show as former Democratic presidential nominee Hillary Clinton.
Though the fact that they shared airtime with Clinton is a coincidence (she was originally scheduled to appear the previous day, but postponed after breaking a metatarsal in her foot), it feels somewhat apt as a jump-off point for conversation.
Much of the pair's second album, 'Ash', was written during the US election campaign between Clinton and now-US President Donald Trump, last year. And it shows.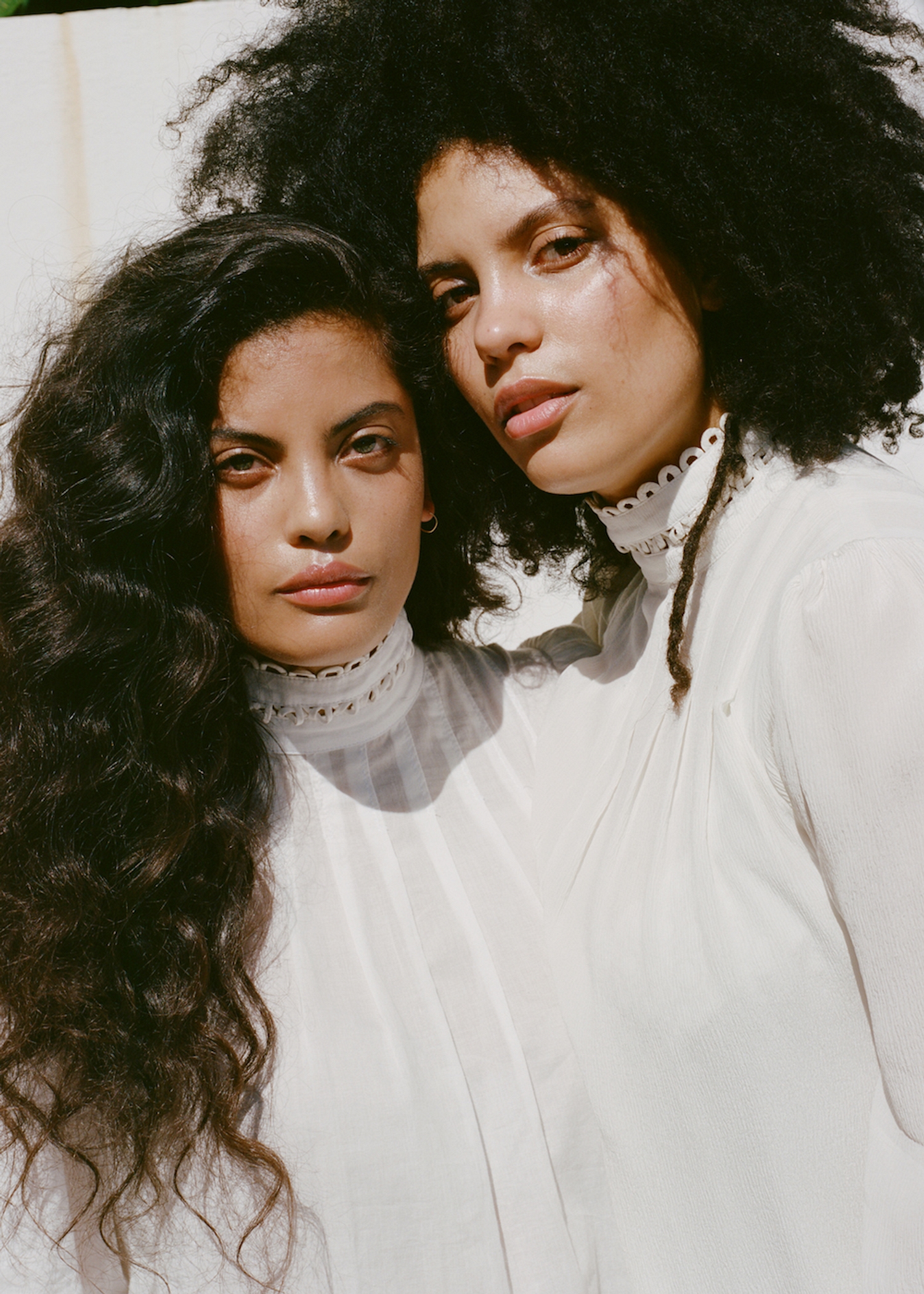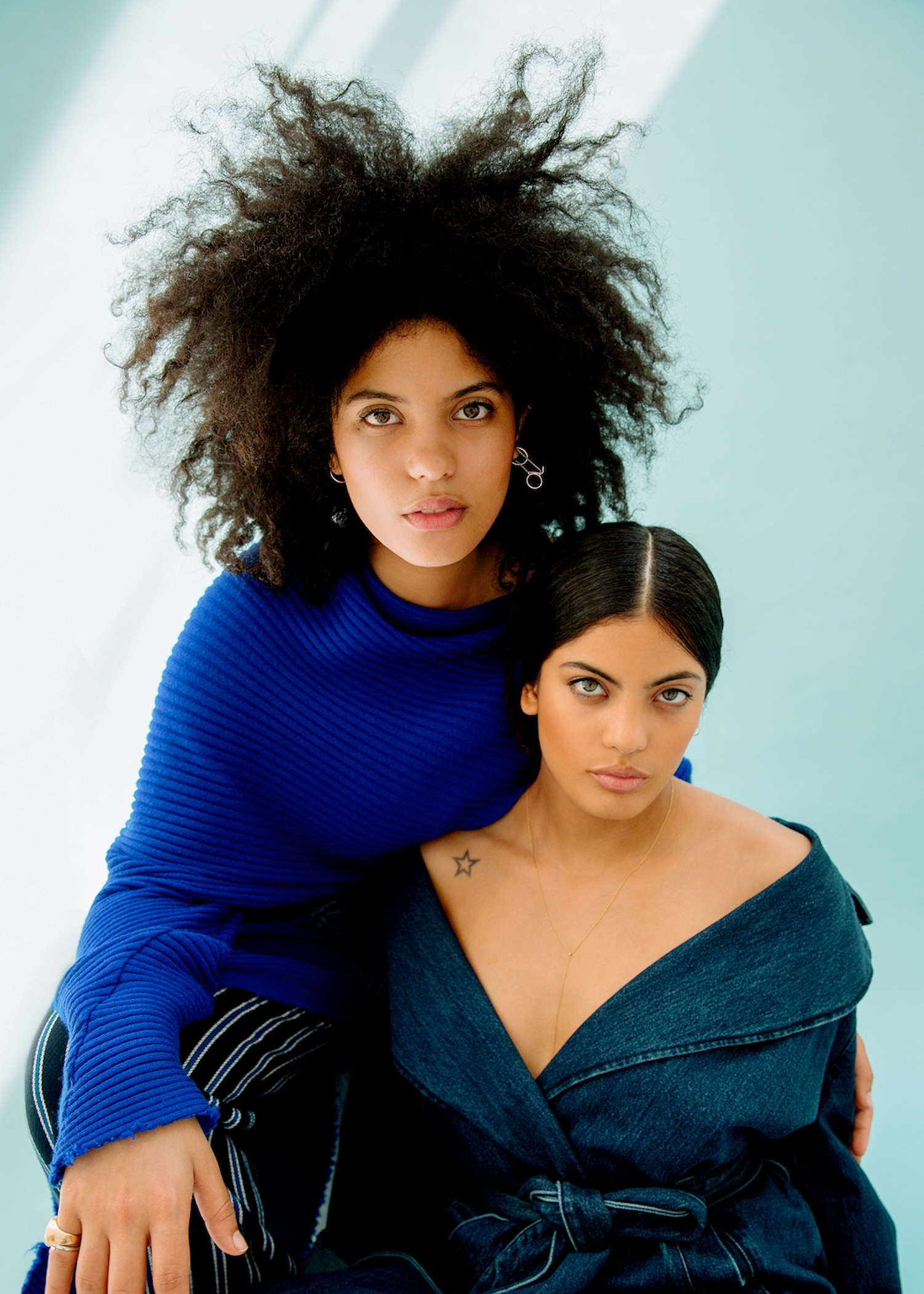 "The album was created in a moment of tension," says Lisa-Kaindé, her hands gripped into tight fists, "we could feel it in the air." Naomi's in agreement: "In every election now, it's the same." She's referring specifically to the election of another political novice, Emanuel Macron, in their home country of France after he claimed victory over the thinly-veiled right-wing extremism of Marine Le Pen's National Front party.
Indeed, it's hard to disagree that the spectre of political upheaval has loomed large over the past twelve months. But as far as Ibeyi are concerned, if one thing summed up, as Lisa-Kaindé puts it, the "dark times" that we live in today, it was the shock election of a white supremacist-apologist and self-proclaimed 'pussy grabber' to the most powerful office in the world.
"We never thought about making a political album, this was not a conscious thing," Lisa-Kaindé continues, "and I still don't view it as a political album. It's simply two young women talking about what they've seen. The world is what makes it political. The reason why our album feels political, is that there are big issues with women, big issues with race, big issues everywhere…" she points out.
Over the course of twelve trilingual, harmony-drenched, cajón- and batá,-driven, idiosyncratic tracks, 'Ash' takes on these issues. It's a record born as much from frustration and confusion at the world as it is a desire to prove that – despite the creeping doom of daily headline tickers – there is positivity to be found on earth too.
'Deathless', which also features the talents of renowned American jazz saxophonist Kamasi Washington, speaks of a figurative immortality born from reclaiming power over oneself. The song was inspired by accounts of the alleged rape of a young black man by police in Ibeyi's hometown of Paris – an event that stirred up huge anger in the city. It, sadly, was just another shocking account of police brutality to make the news in 2017, and brought back memories for Lisa-Kaindé of being stopped by a policeman at the age of 16 "because I had an afro, and he thought I was suspicious."
"The album was created in a moment of tension; we could feel it in the air."
— Lisa-Kaindé Diaz
In writing the song, she realised that it needed to be "more than a song about racism." It needed to be "a song that would give us power back," she says, "that would make us feel powerful, feel big, and large and anchored."
The track forms a key moment in their live show as well as the album, as the pair form a chorus from their audience: "Every night, we get to make a full audience scream, not matter who you are, 'We are deathless!'" says Lisa-Kaindé, beaming and with her hands curled once again into fists.
This idea of transmission – in this case from the stage to the audience – runs throughout the album. Most notably it features in the pair's singing in Yoruba across the record. Though not commonly spoken in Cuba (where the twins were born), Yoruba is a language still used by around 30 million people, predominantly in West Africa.
"When the slaves were shipped to Cuba from Africa, they made sure that the culture remained," Naomi says, before Lisa-Kaindé jumps in. "You have to explain that, because it's amazing: they were not allowed to practise their religion or speak their language, but they succeeded in transmitting those chants – and today, we sing those chants, passed down through the aural tradition."
They carry the language in their name too – Ibeyi is a Yoruba word, meaning 'twins' – and they see themselves as living proof that the world is a place in which difference can, and should, thrive.
"In every election now, it's the same."
— Naomi Diaz
Their father, the late Angá Díaz, was a celebrated Cuban percussionist, and their mother, Maya Dagnino – who has contributed lyrics to both Ibeyi albums to date and works as the twins' manager – is French-Venezuelan. They grew up in multicultural Paris, and have spent the past two years travelling the world to play their music.
"We are proof that you can be French and Cuban and it works," says Lisa-Kaindé, "we are proof of [embodying] multiple cultures and it living perfectly well within ourselves."
Looking ahead, the twins remain steely. "Things will change," says Naomi, "but not for now. It's going to take time."
This is a resolve upheld on the album's otherworldly closer, as the pair sing: "We can feel something's wrong / Can we keep going on? / We are ashes / Moving around." The ash in this context becomes that of the phoenix, or fertile volcanic plains, from which new life will continue to sprout, ever more glorious, despite inevitable hardships.
As they embark on two years of touring, it's nigh on impossible to know will what the world will look like when they return. Also beyond doubt is that these two young women have grown with the ages, and be ready to reflect on a shifting planet once again.
Ibeyi's new album 'Ash' is out now.
Photos: David Uzochukwu.
Read More
Featuring James Blake, Romy, Marika Hackman, yeule and more.