Interview Georgia Gets By: "the process of making this EP was a practice in not resisting"
The BROODS vocalist on her new solo project and finding calm amidst chaos.
Georgia Nott - aka Georgia Gets By - is no stranger to the spotlight. One half of New Zealand sibling duo BROODS, she's toured internationally and releasing a string of critically-acclaimed, beloved-by-fans albums. Now, though, she's turned her hand to a solo project for the first time, of which imminent EP 'Fish Bird Baby Boy' is our first proper taste. Strikingly intimate, delicate yet powerful, it's a collection of tracks which sees her work through deep-seated personal concepts and trust in her own intuition. Ahead of the EP's release, we spoke to Georgia about the process of going solo and the catharsis of leaving nothing unsaid.

Your forthcoming EP will be your first release as Georgia Gets By, having been in BROODS for over a decade. Why did now feel like the right time for a solo project?
I think it partly came about due to the pandemic. Caleb was living back in NZ and I was in LA. We both naturally started writing separately a lot. I always organize my demos into tracklists; little bodies of work. I probably wrote a few EPs to be honest, but this one that I'm sharing felt the most special to me. I didn't really start imagining it actually coming out until quite late in the process. It was a nice change to work without a release in mind.
Creatively, what have you found most surprising, and most challenging, about working as a solo artist?
I think the best and hardest part is the feeling of independence. It was definitely strange to begin with. I often look to other people to tell me whether what I'm doing is good enough or to gauge whether the song I just wrote connects, but I noticed after a while that my own desires became a lot more urgent. I think having a wonderful group of collaborators and friends around me brings that out of me too. Cheers to everyone who looked me dead in the eye and said "But what do you want?"
Your EP title, 'Fish Bird Baby Boy', speaks to concepts of nature and new life. What is it about this phrase that you feel captures this collection of tracks?
To me, the process of making this EP was a practice in not resisting. Of trying to be more fluid with it and trust your feelings, even when you can't intellectualise them. 'Fish Bird Baby Boy' came from me sitting outside in my siblings' back yard and thinking about how nature doesn't resist itself. How animals know, instinctively, how to move with things rather than against. A bird on the wind or a fish with the current.

"I do [music] because I want to feel that there is something beautiful and worthwhile at the core of what destroys me."
The EP's opener 'Oh Lana' explores notions of identity and fears around self-expression - can you tell us a bit more about the inspirations or experiences that inform 'Fish Bird Baby Boy'?
I think because it was written over a few years, it draws from a lot of different themes and times in my life. The pandemic allowed space to be still, really still, for the first time in my adult life. And as I slowed down, a lot of deeply buried things starting making their way to the surface. I'm really grateful for that too! It was really cathartic. At the end of the day, the whole thing is about love though. Love has been the greatest teacher for sure. Each song is about a completely different relationship, starting with being a kid and holding in all my feelings, to the present day, where I am a lot more open.
You've said that you often form strong connections with other musicians you've worked with in the studio. How has making this EP strengthened or changed the dynamics between you and the people you're close with?
I don't think there is any other way for me anymore. I need it to relax into opening up. The things I write about are always pretty personal and any time I work on a song it is so entangled in whatever I'm feeling. And I feel BIG. I gotta be able to cry if I need to haha. I think this EP has been especially exposing. I was really lucky to work on it slowly and patiently with my partner at the time. The space that Noah created was the safest and most gentle, with so much trust going both ways. It's so much easier to go out on a limb when you know there is a big fluffy pillow to fall into.
What do you hope that listeners will take away from your music?
I don't really know, if I'm being honest. I'm at a point where I just want to get shit off my chest and if people see a part of themselves in what I write, that's really cool. I do it because I want to feel like I'm not just getting thrown about by life for no reason. That there is something beautiful and worthwhile at the core of what destroys me. Maybe that's what I hope people will get from it.
'Fish Bird Baby Boy' is out tomorrow (6th October) via Luminelle Recordings.
Read More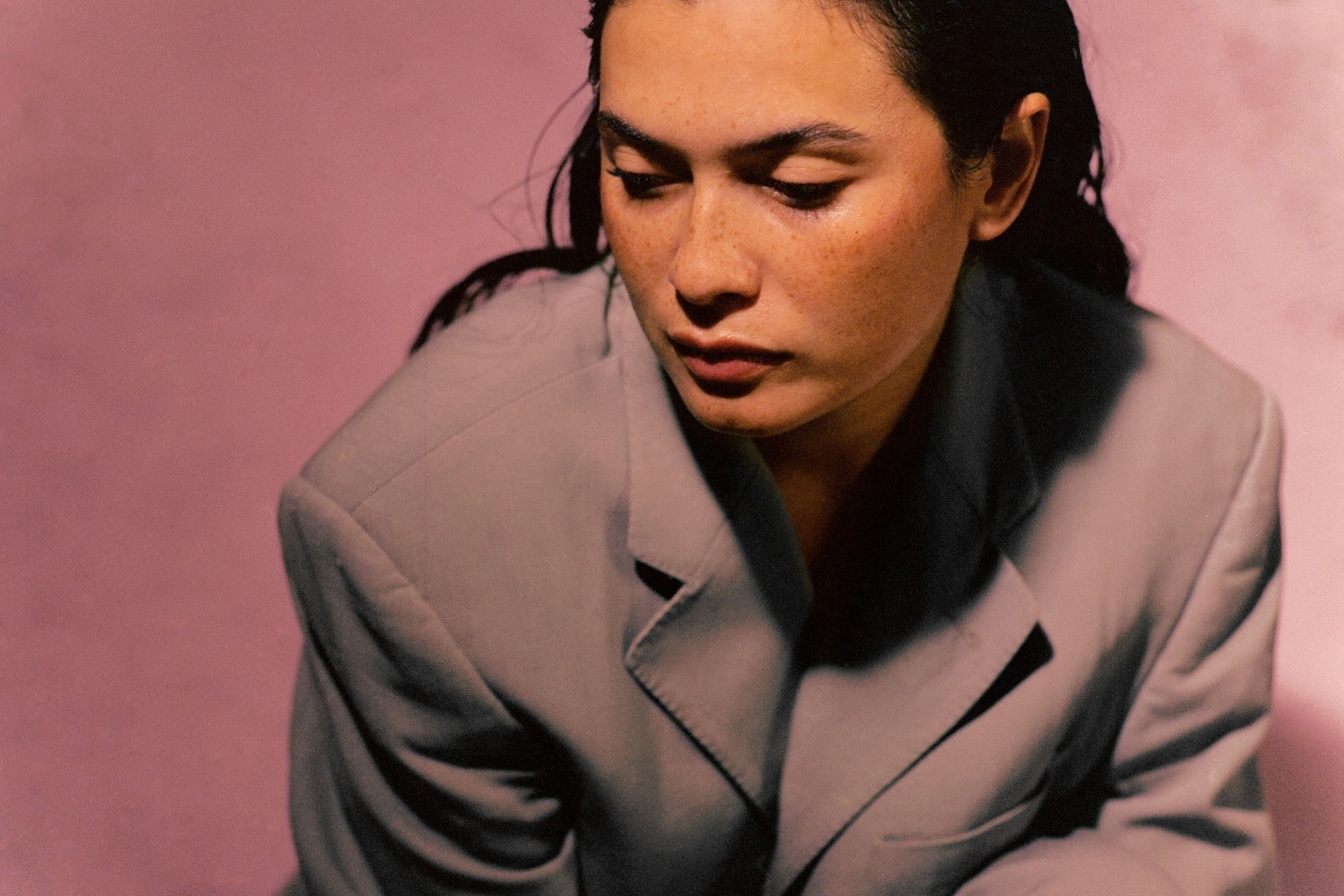 DIY's essential guide to the best new music.
4th August 2023, 6:03pm
Featuring King Gizzard & The Lizard Wizard, IDLES, Tkay Maidza, Sleater-Kinney and more.