Following the release of her recent EP 'Drawing Wings From The Light', we chat to noir-pop storyteller Circe about poetry, plays, and Fleabag's priest.
Hello and welcome to DIY's introducing feature, Get To Know… which aims to get you a little bit closer to the buzziest acts that have been catching our eye as of late, and working out what makes them tick.
Following on from the recent release of her sophomore EP 'Drawing Wings From The Light', we caught up with Circe, London's local purveyor of deliciously dark alt-pop. Inspired by everything from Shakespeare to Stranger Things, she crafts tracks which explore personal relationships, storytelling, and queer identity via sultry vocals and heady production.
Ahead of her landmark headline show at Brixton's Windmill on 21st September, Circe talks poetry, plays, and Fleabag's priest with DIY.

Your second EP, 'Drawing Wings From The Light', came out this summer. How have you grown as an artist since your debut EP?
'She's Made of Saints' was sonically synthier and softer, and lyrically it was more driven by political angst - the EP was structured as a poetic, feminist call to arms.
I think 'Drawing Wings From The Light' is stranger in its production, a lot of experimenting with non-melodic instruments and trying out soundscapes in a pop structure. But lyrically I think its fuelled by impulsive, heart on sleeve, straightforward statements… the opening line of the EP is 'I know I'm not supposed to but I fucking love you', which is pretty straight to the point lol.
Obviously, your namesake is a character in Greek mythology. Can you tell us a bit more about your literary inspirations?
I bloody love a great storyteller - under any guise- but I particularly love theatre. I reference a lot of playwrights and poets on this latest EP. There is a line in my song 'Mess With Your Head' that is reworked from Shakespeare's The Merchant of Venice: 'you gave me your heart, so I gave you a pound of flesh' .
I also wrote the first incarnation of 'Riot Of Sunlight' after I watched Jez Butterworth's play Jerusalem - a play that expelled such a colossal amount of magic that I had to put all my energy into writing a song just to calm myself down.
But the actual title of the song 'Riot Of Sunlight' comes from a line in Derek Mahon's poem 'Everything is Going to be All Right', which is included in a collection of 'life saving poetry' here - it really is that special.

Who were some artists that inspired you when you were just starting out (and why)?
I tragically once tried to make a tribute band in year 7 called the 'Penguin Biscuit Orchestra' hahaha, in honour of Penguin Cafe Orchestra. Is it surprising no one ever wanted to join?!
But (the real) Penguin Cafe Orchestra had huge a influence on me - I started playing flute in a charity orchestra when I was pretty young, but I got frustrated with the concentration levels old time sheet music yielded. Luckily, a very patient music teacher introduced me to [the album] 'Penguin Cafe Orchestra', which re-explained the possibilities of classical music structure.
It was first time I heard someone manipulating a genre like that - they broke the mould around what I thought classical notation had to be. They simplified it, repeated minimalist motifs that would slowly crescend into an emotional wave of beautiful sound - I still think it's genius. They got described at 'avant-pop' - I love that phrase.

What was the first gig you ever went to?
It would have been something at a tiny music venue called Club 85 - it's a grassroots venue we were crazy lucky to have in the very small town I grew up in as kid. I got to witness some pretty experimental music quite young because whoever was the booker there had bloody wild taste! But it was never stuffy, and they were always inclusive. I saw a bagpipe trio and a Nintendo 64 sound rack remixer play back to back once - one of them was great.

You're playing Brixton's Windmill in September - what can people expect from a Circe live show?
Immersive triphop synth-wave dreams! Dramatic themes, lots of neon, and those playwrights I love so much will be making their way into the show…. The dress code is the EP name, 'Drawing Wings From The Light', whatever you take that to be: doves, angels, fairies, crows, candles, sunlight, moonlight etc...

If people could take away one thing from your music, what would it be?
I really love that speech the priest gives at the end of season two of the TV show Fleabag: "People talk about [love] a lot - when it feels right it's easy. But I'm not sure that's true. It takes strength to know what's right… Love isn't something that weak people do. Being a romantic takes a hell of a lot of hope. I think what they mean is, when you find somebody that you love, it feels like hope."

Circe feels like this to me - so I guess Circe is for anyone who has ever been described as 'too much' or a 'dramatic' - you're not - you're just brave! As the quote goes - it's not something weak people do. Life is so short, be bold!!

We're coming round for dinner - what are you cooking?
I find cooking very boring and I'm very bad at it because I'm so impatient with things I find dull… but! I love eating, so if you come round for dinner I will order you a takeaway of anything you like, no combo of limits and everything will be ordered in abundance. Generous portions always, and puddings forever and ever.

Circe will play at Windmill in Brixton on 21st September; get tickets here.
Read More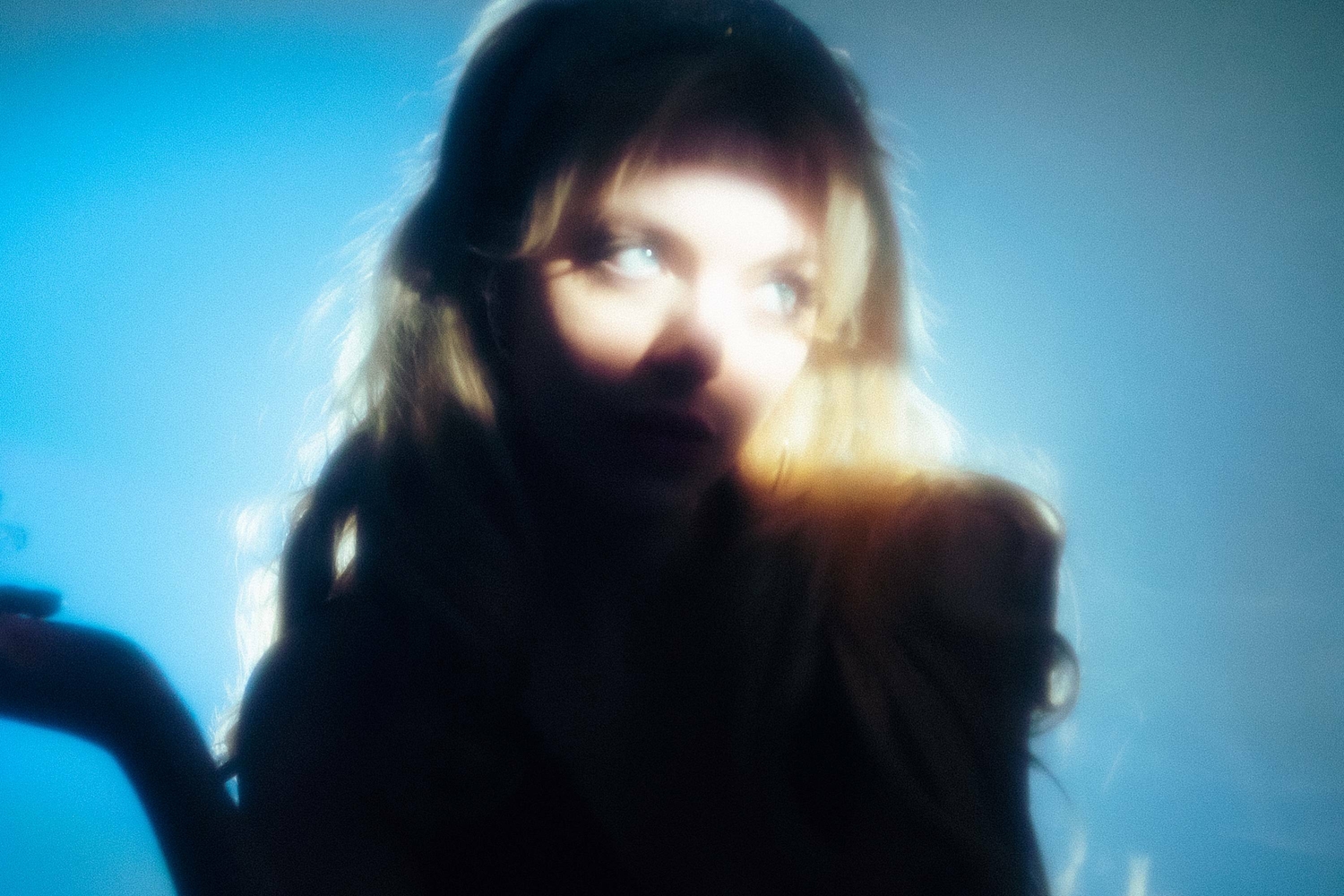 She's also released its lead single 'Riot Of Sunlight'.
19th April 2023, 12:00am
Featuring James Blake, Romy, Marika Hackman, yeule and more.