Fresh from releasing her mixtape album 'Jai' and completing a UK tour, we catch up with intricate alt-folk artist Uma.
Hello and welcome to DIY's introducing feature, Get To Know… which aims to get you a little bit closer to the buzziest acts that have been catching our eye as of late, and working out what makes them tick.
Today we're catching up with Uma, the Catalan-born, Girona-based musician whose intricate alt-folk works through notions of place, identity and belonging to explore all that's shaped her, both as an artist and a person. Her latest project - the mixtape album 'Jai' - landed last month, and she's just concluded a run of shows around the UK and Europe in celebration of the record. We spoke to her about inspirations, collaborations, and her go-to dinner party dish…

Who were some artists that inspired you when you were just starting out (and why)?
Avril Lavigne and Shakira were the first artists I heard and thought, wow I want to be that cool when I grow up. But I guess the artists who really made me fall in love with songwriting were Laura Marling and Leanne La Havas. The way they craft songs is still so amazing to me.
What's the story behind your first instrument?
I started playing the violin when I was five. The story goes: we were walking past a music school and I heard someone playing a violin and wouldn't stop talking about it until my parents took me to lessons a few months later; I guess I was always pretty stubborn.
Your recent mixtape 'Jai' features the single 'Cicadas', your first song in Spanish. What was it like to bring the Catalan aspect of your identity to the front and centre of your work?
It was very liberating. For a very long time I was too shy to write in Spanish so making the choice to go there was empowering. It's been a bit like opening a door I didn't know was there, and now there are all these words pouring out, so stay tuned for more songs in Spanish.
You've travelled to and lived in a few different places around the world - tell us a bit about how notions of place and home figure in 'Jai'.
I always felt like I had a home to go back to, so in a way I think 'Jai' explores what happens when you feel safe. It was written and recorded in the house I grew up in, and I feel like that allowed me to go out of my comfort zone in my creative process.

You've recently collaborated with Puma Blue, as well as touring with him. How do you find the process of working with other artists, and how does it compare to writing solo?
I love working with other artists. I love being a part of different creative processes, I learn so much every time I work with someone - I think it keeps me enamored with this work that can sometimes be so lonely and introspective. I don't think I'm alone that often anymore - Luke is one of my main collaborators, and one thing I've found is that it's important to work with people who will push you even when you don't want to be pushed, but do so with care and respect.
What inspirations outside of music have an impact on your songwriting?
Being a part of living in this very strange and beautiful world.
You've just announced a London headline at The Lexington for Feb next year! What can fans expect from your live show?
Friends!! I'm going to be bringing more friends on stage, a bigger band and lots of dancing.
Finally, we're coming round for dinner - what's on the menu?
I'm probably making you birria tacos (I make my own tortillas) with all the sides, all the pickles and some of the best margaritas you've ever tried.
Uma will headline The Lexington in London on 29th February 2024 - get tickets here.
#AD
Records, etc at
Read More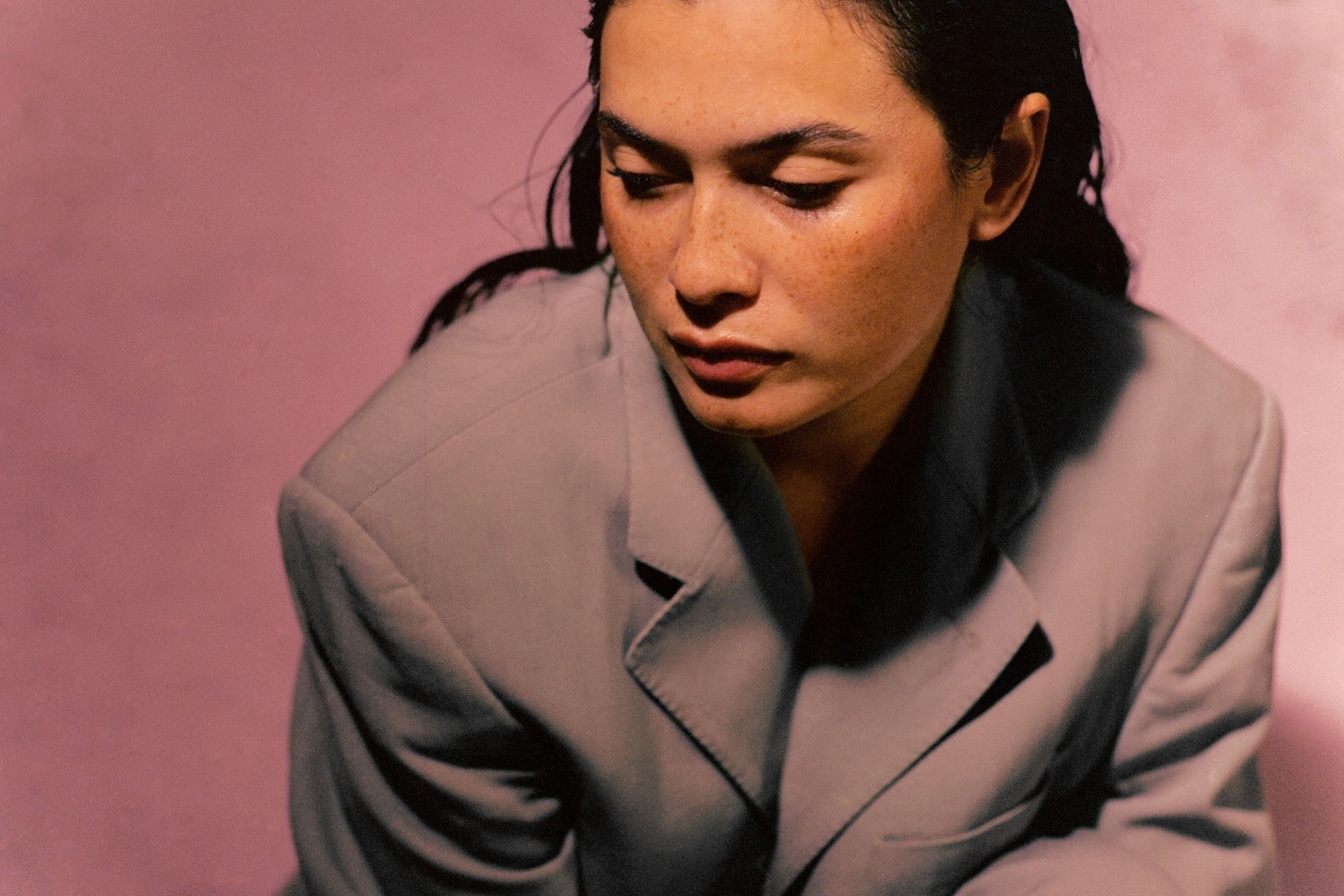 DIY's essential guide to the best new music.
4th August 2023, 6:03pm
Listen to the latest from the Barcelona-based Slow Dance signee.
19th October 2020, 12:00am
Featuring King Gizzard & The Lizard Wizard, IDLES, Tkay Maidza, Sleater-Kinney and more.