Neu Ibeyi: "I feel like our father is looking over us"
From ancient teachings to modern electronics, these French-Cuban twins bring a modern hybrid of pop.
Lisa-Kainde and Naomi Diaz make up Ibeyi, two French-Cuban twins producing music with XL Recordings head honcho Richard Russell at the helm. Earlier this year Russell helped out on Damon Albarn's solo debut 'Everyday Robots', a project that's been a long time coming but was practically forced into existence. Ibeyi, on the flipside, comes off like something eager to career into view, the first step of an act that's only just beginning to evolve.
The pair's basics build on the teachings of the Yoruba culture, which in their own words believes in "energy", not necessarily spirits, "love and life and death", but not strictly life after death. Musically, Yoruba teaches the importance of dance and percussion, the latter of which their late Father, Anga Diaz, became celebrated for. It's not something that strictly runs in the family, mind you.
"Oh no, I'm bad at percussion!" proclaims the afro-sporting Lisa-Kainde. "But I appreciate it so much. When you're a child you must have to learn how to dance with rhythm. It's one of the most amazing things."
Traditional instruments weave their way into Ibeyi's music - amounting to a debut album due out in early 2015 - but the focus is more on the present day. Electronics and a hip-hop influence fall centre stage. "I listen to hip-hop every day," says Naomi, while her sister sticks to more old school staples. "Nina Simone is my goddess," she declares.
Before they went into the studio with Richard, they didn't know their MPC from an MP3 - now, fancy gadgets are as big a part of their live show as the traditional chants they often open with. It forms a hybrid of pop that comes off as a new strand. Everything's kept very simple - the piano-led melodies, beats that crash into view - but it's this mix of old teachings and oh-so-2014 production that finds a winner. "We always say that working with Richard makes us listen to music differently. Now we listen to every single detail, like a producer would," says Lisa-Kainde. "We knew that this was the right thing to do, and we were not afraid to do it."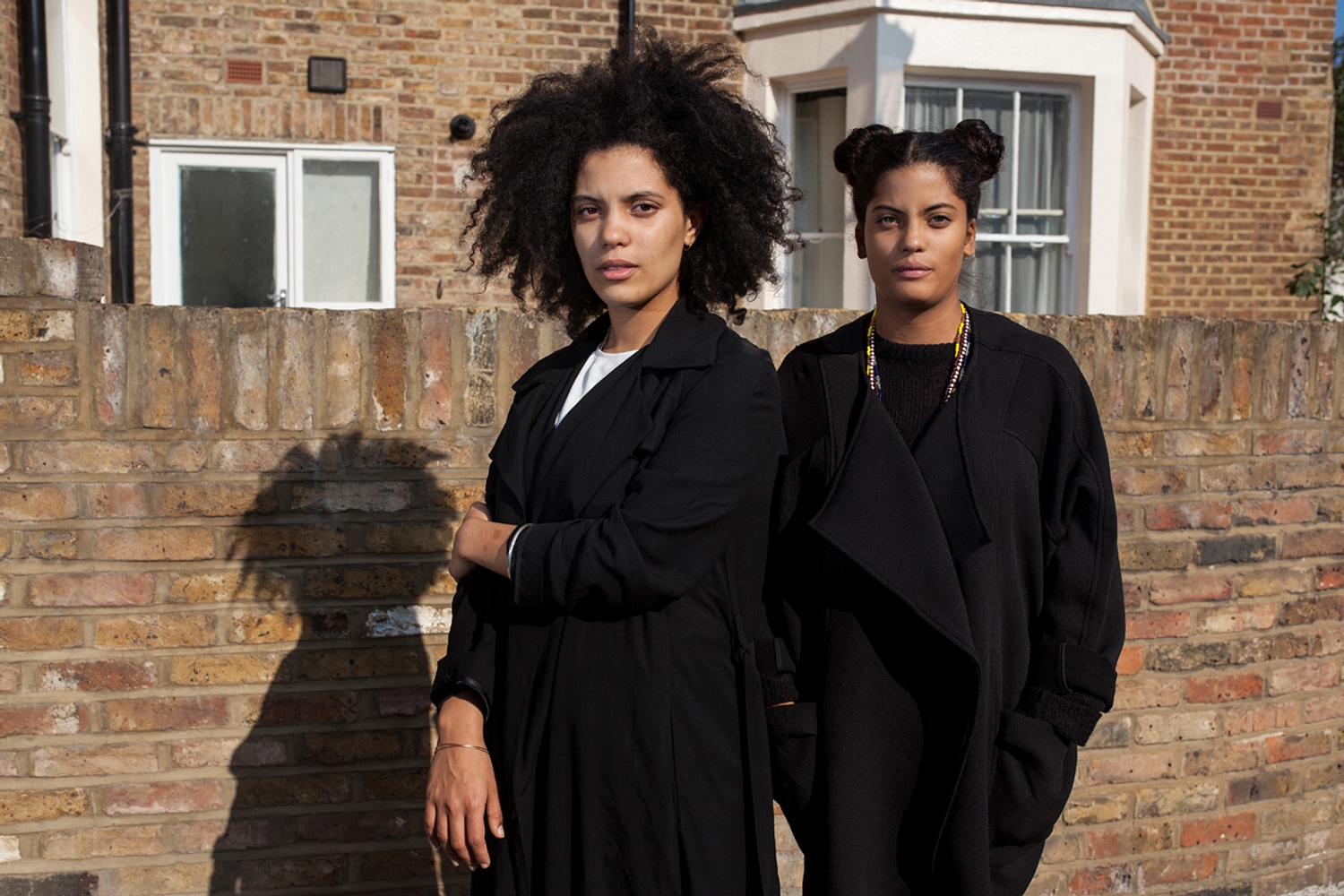 Sessions for the album would see them working with the producer from nine until Midday for consecutive weeks. Often they'd be handed an alien-looking gadget or a set of sounds to play with, before being left to their own devices. "Basically Richard used to say to us everyday, 'Try this sound and see what you think.' We felt like we were producing our own album, which was not totally true. But he was guiding us without saying 'I can do it for you.'"
"Sometimes he'd say, 'Hmm, we need to make a bridge'," Lisa-Kainde continues. "And it changes the whole song. And this is magical. When you find the little element that makes the song and you listen to it for the first time and you feel your whole body go, 'This is it!'"
Each of their songs so far feels like a eureka moment in itself. Debut 'Oya' lurked in dark corners, asking for refuge in the Goddess of Death of the same name. 'Mama Says' is even more touching, appearing to directly address the death of the twins' father. "There is no life without him," they sing, but beyond the broken beats and sorry cries there's an underlying message of hope - Ibeyi are continuing the family's musical legacy. "I feel like our father is looking over us," Lisa-Kainde claims at one stage. And if there's one defining quality to Ibeyi's music, it's this steadfast, untarnished belief in what they're doing.
Photos: Emma Swann / DIY. Ibeyi's self-titled debut album is out 16th February on XL Recordings. Taken from the November issue of DIY, out now.
Read More
Featuring James Blake, Romy, Marika Hackman, yeule and more.