In The Lions' Den: Pumarosa
On their sprawling, ambitious debut 'The Witch', Pumarosa fight back against the brutal realities of day-to-day life in London and the demonisation of women.
Pumarosa don't do things by halves. From releasing a nearly-eight-minute debut single to living and writing in a north London warehouse, few acts hurtle themselves into existence with such force and commitment as this four-piece.
It's been a hell of a ride for Pumarosa in the run-up to the release of debut album 'The Witch'. With fewer songs out in the world than members, the band were trotting around arenas in Europe and North America with Glass Animals, and even taking on London's inimitable Royal Albert Hall. It's not something that seems to be intimidating the fast-rising newcomers though, according to Isabel Munoz-Newsome. "Everyone told me I should be so nervous, but I was rolling around on the stage of the Royal Albert Hall like "yeeeeeeah!" she squeals, evidently still unfazed.
There's been a fearlessness about everything Pumarosa have presented so far, a lot of which comes from none of the band ever having written and recorded an LP before 'The Witch'. "That element of the unknown was really important and interesting, and it lead us to not be precious with stuff," Isabel begins, only weeks away from the album's release, restless at not being able to unleash it to the world this very second. "Everything was quite impulsive. I have friends who have been releasing LPs for years, and are on their fifth or sixth ones, and because they know the process so much, it drags on indefinitely, and there's no way to know when to let go."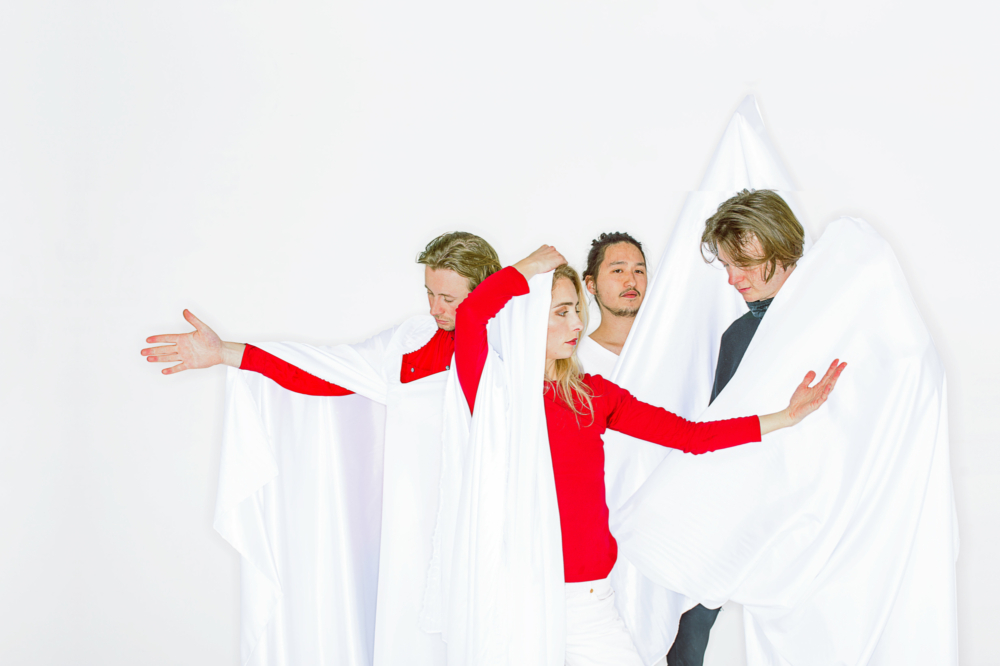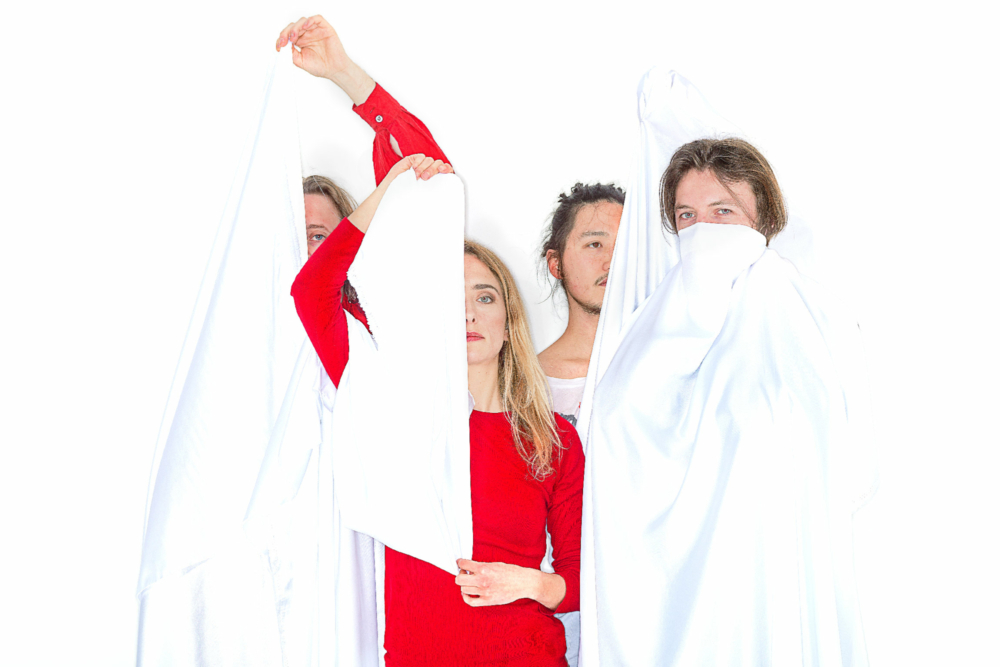 "London's amazing - it's shimmering and beautiful - but it's also really dark."
— Isabel Munoz-Newsome
Experimentation became a vital part of 'The Witch''s make-up as a result, and this was furthered when the band were, somewhat inexplicably, took up residency at a huge disused cinema in the remote Italian region of Calabria. With songs as big as skyscrapers and a penchant for anything grand, it was a perfect fit for the band. "You learn so much from doing things that are just different," guitarist Jamie Neville adds. "That's how you start to zoom in on a reference point of how you sound together in a different context."
The trip, which saw the band sleeping under the stars on muggy nights - a far cry from the London they left behind - also accidentally saw them play their biggest gig to date, when they invited the Calabrian locals down to the venue on their last night in residence, with everyone from toddlers to 80 year-olds stumbling upon something pretty bloody confusing. "We were just jamming - not even playing songs - and they all just came along and danced and loved it," Jamie chuckles, before Isabel reveals that the gathered throng stood, watched and danced along to multiple hours of pure improvisation, either through politeness or confusion. No matter, taking themselves out of "the London bubble" they operate in 90% of the time served to give Pumarosa that bit of perspective when they returned to the capital and took to 180 HQ, the once infamous home of Palma Violets.
"There's this level of self-consciousness that exists in London, and it's so strange and nice to interact with people outside of the bubble. The bubble is fascinating, but there's a whole world out there," Isabel exclaims. The good and evil of life in the capital is one that fuels 'The Witch'.
"It tries to reflect how London is constantly changing," the vocalist says. "How you get pushed around. Also the complexity of it. London's amazing - it's shimmering and beautiful - but it's also really dark." The polarising nature of the band's day-to-day life in the city comes across significantly on the album - from the bleak, industrial crunch of 'Lions' Den' to the sky-reaching, euphoric 'My Gruesome Loving Friend', the majestic and the mundane are both given equal weight.
"It's really exciting and important to be aware."
— Isabel Munoz-Newsome
"Some days, it feels like everyone in London comes together and it feels warm and orange and lush, and then on others it's really bleak and blue," Isabel begins, with Jamie adding that, "London's constantly shifting and you always think you know what it is, and then one thing slightly changes and all of a sudden you're in a completely different community."
Pumarosa are, to a large extent, a product of their surroundings, and the current social and political climate gave Isabel the urge and the need to concern the album with prominent female protagonists, right down to its immediate, evocative title. "There's a theme of female leads in the songs", she agrees. "Often when I'm singing, I'm singing about these women, which, when I'm listening to other music, is something that I often see to be missing or absent. Women are usually sung to, as these figureheads or -isms, and I was trying to sing more about what it feels like to be that figure, rather than just always seeing it portrayed it from the outside.
"Straight away, calling an album 'The Witch' conjures up certain feelings, and for me it's trying to address the notion of the witch and the demonisation of the female that's been present for the last 600 years or so, and never quite left," she continues.
"The kind of shit that's going on at the moment, hugely reductive ideas from the American government, and regarding contraception, it's like, oh my god. It's very strange, but then it's really exciting and important to be aware, and to be reading whatever you can, and not just taking what's handed to you. Because it's all there, you just have to find it."
Pumarosa's debut album 'The Witch' is out on 19th May via Fiction.
Photos: Mike Massaro
Taken from the May 2017 issue of DIY, out now. Subscribe below.
Read More