Leaders of a pack of hungry, fresh new British bands, INHEAVEN's debut album sees them stride out as torchbearers of fuzzy, full-of-heart rock'n'roll.
It's six weeks before INHEAVEN's self-titled debut is released, and the band are in good spirits. "We did literally get egged last week though," frontman James Taylor chuckles, as the band shelter from the rain in an East London boozer. "Pretty retro, that."
"Our friends in Pale Waves were down from Manchester and we took them for a night out in Camden," bassist Chloe Little takes over. "We told them all we'd have a great time, and then just all ended up covered in egg at the end of the night." "It was probably a rival band," James deadpans in response. "They saw some goths hanging out at the side of the road and had to make a statement."
The London four-piece are one of a formidable crop of new, young British bands all releasing their first full-lengths this year, and there's a togetherness between the touring partners, labelmates and friends that feels unshakeable. "We've all just done it by getting in the van and just playing, all up and down the country, for about the last three years," says James, thinking back to 2015's DIY Neu tour that INHEAVEN embarked upon with The Big Moon and VANT - bands who have both also let their debut LPs loose in 2017.
Carving out a reputation as a fierce live band and putting out a handful of singles that deserved to become chart-minglers, the band headed out to the aptly-named Rockfield Studios in Wales to record, the first time production duties had been taken out of James' hands. "We genuinely thought it was a joke that the place was called Rockfield, it sounds like something from a Jack Black movie! But it just turns out the village is actually called Rockfield and is the perfect place for it," Chloe jokes, with the band returning from their fortnight in the countryside with some pretty incredible second-hand stories.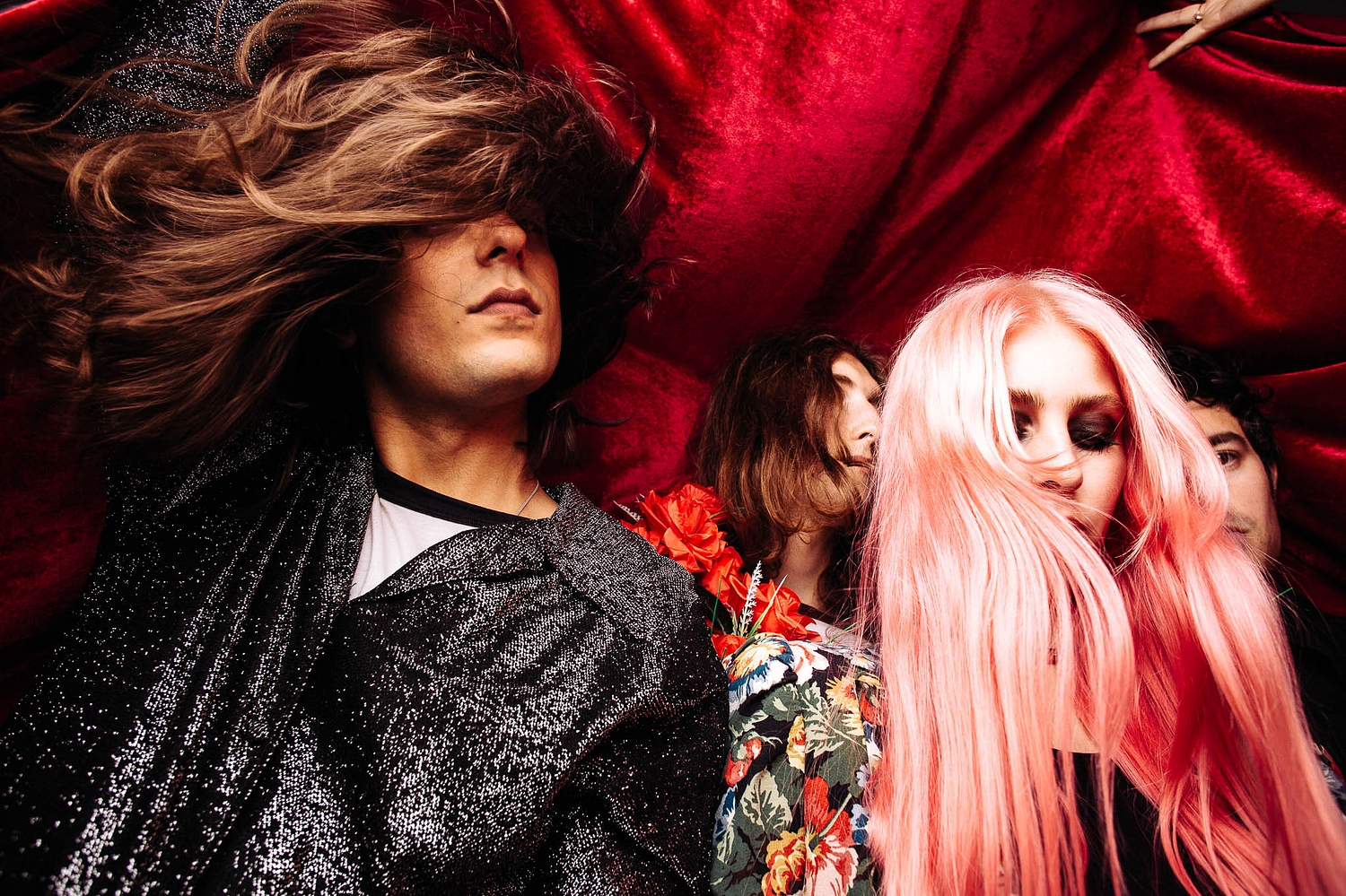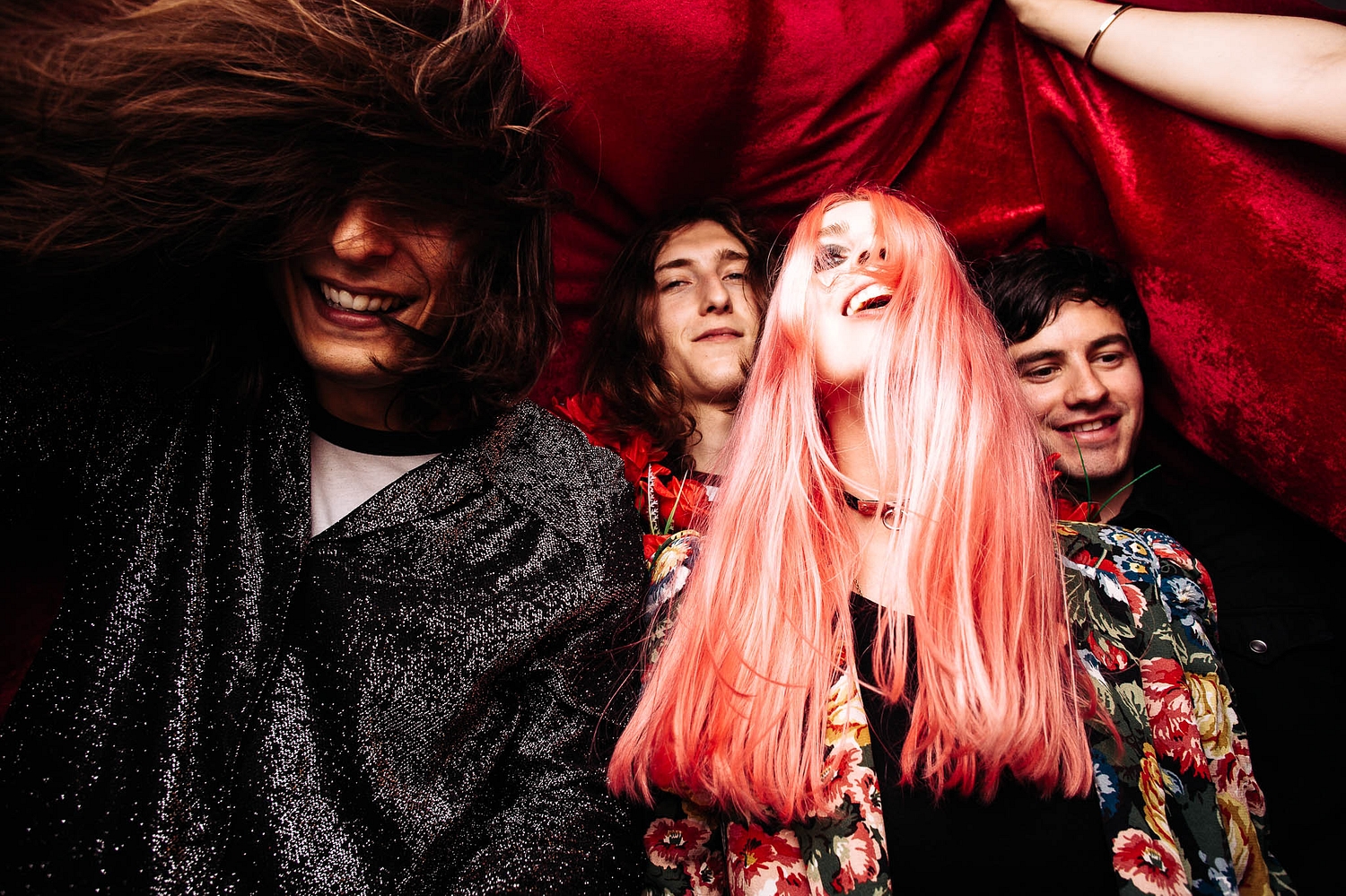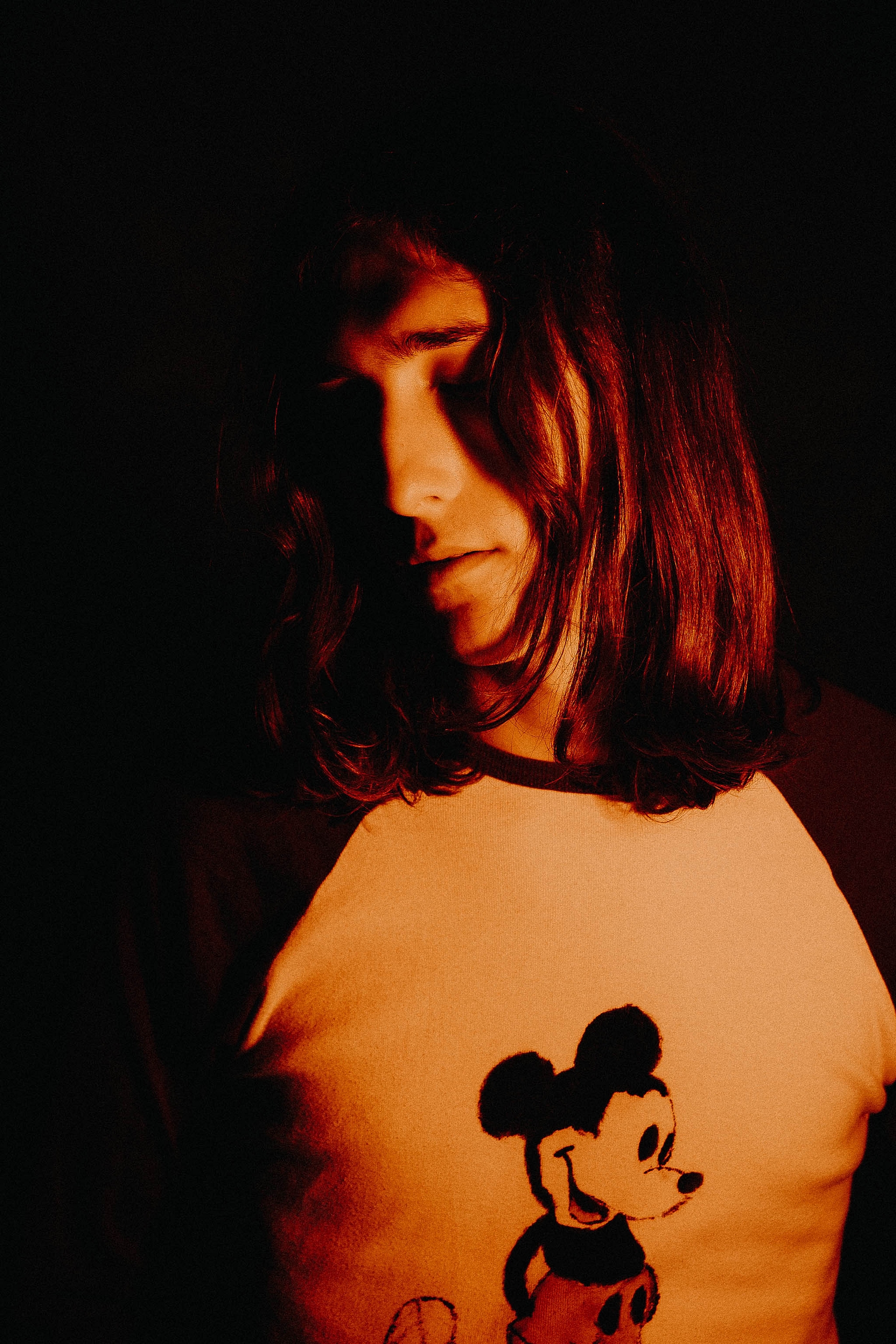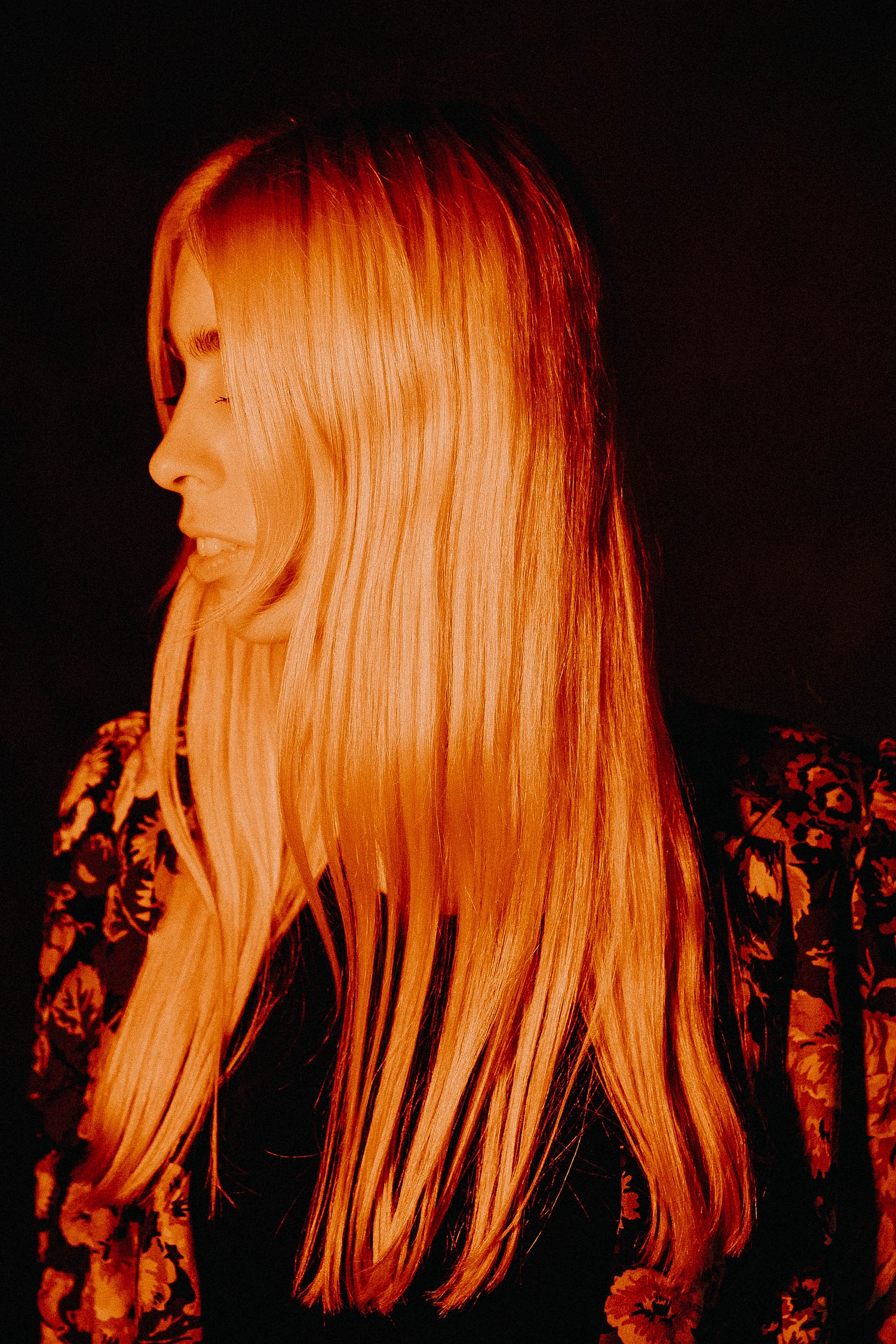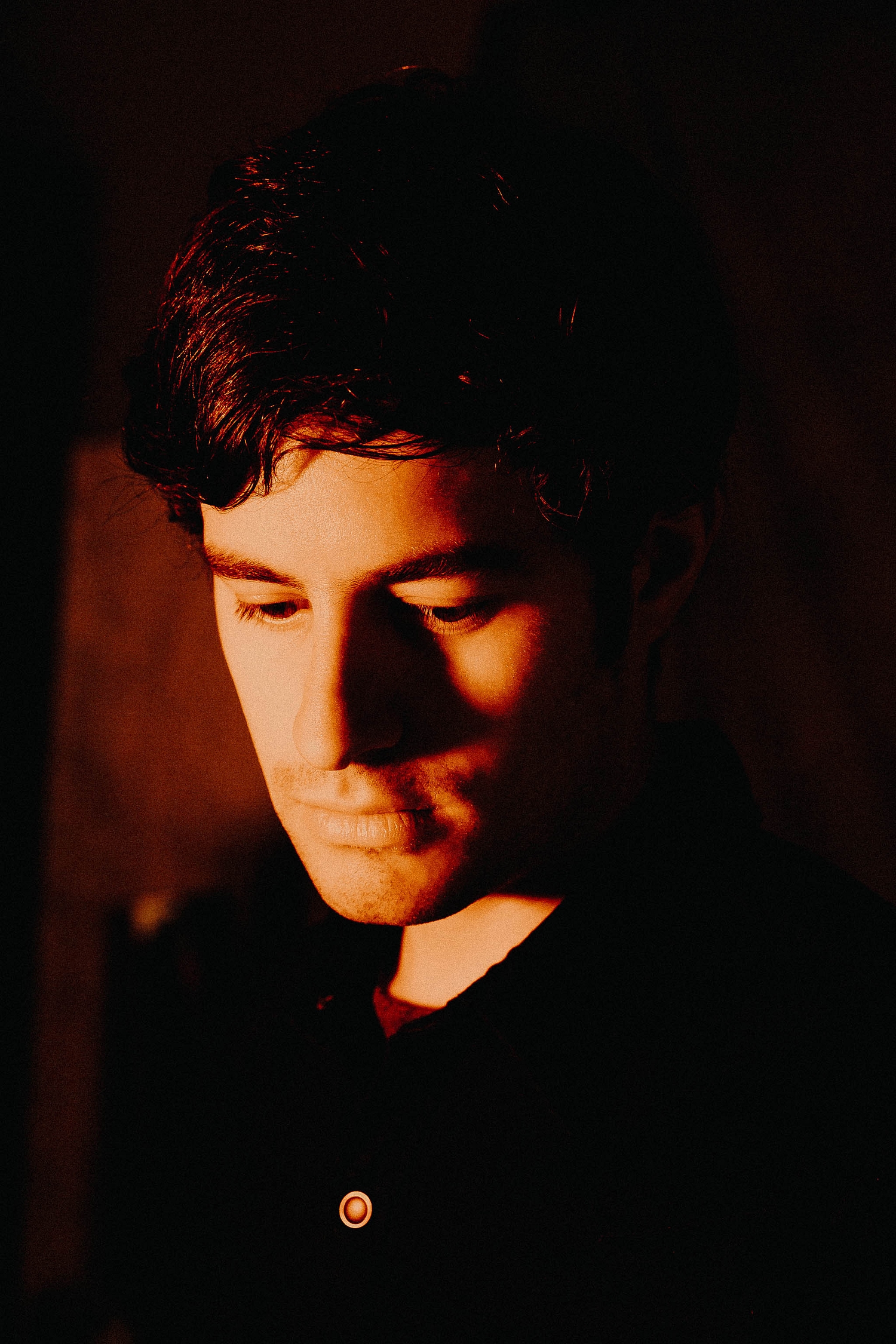 "It's the biggest moment of our lives."
— James Taylor
"There's loads of history there - Black Sabbath recorded there, and, c'mon, Freddie Mercury wrote 'Bohemian Rhapsody' there!" James recounts, before drummer Joe Lazarus trumps them all. "The Stone Roses story is the best one," he begins, with grins forming on the rest of the band's faces. "They lost their minds there a little bit. They were there for a whole year, and Mani managed to have a baby in that time. The band were at the studio for a whole year and he was so bored that he got a job in the fish and chip shop in the village and ended up having a baby with someone who worked there." "We didn't have time to get up to any of that sort of stuff though," Chloe giggles, "we were only there for two weeks. We left nothing behind in Rockfield."
"There's definitely no shortcut anymore. [Whereas] it felt like a couple of years ago you could throw something onto the internet and get to a big level quite quickly," says Chloe, pondering the band's path to their debut and selling out shows across the country. However there's an authenticity to INHEAVEN and their peers that's inspiring a whole new generation of devoted young music fans, with an entire (whisper it) scene of bands in front of their eyes, ready to soundtrack their teens. "Everyone wants a 'scene' to latch onto, and for this to be 2007 indie all over again, and obviously it's not, but there's definitely something happening. There haven't been this many great new British bands in a long time."
It's been nearly two years since INHEAVEN emerged with huge debut single 'Regeneration', and the time taken to carve out their debut shows a band that are not only incredibly proud of the finished product, but also ready to kick on into their undeniably bright future. "It's brilliant," all four reply, almost exactly in tandem, when asked what they're proud of regarding their debut, and it's refreshing to see a band so full of belief in themselves and the album they're about to let loose. "It's the biggest moment of our lives," James begins, "and we had to take a long time making sure that we'd look back on our debut album and see it as an accurate representation of us as a band and people right now. Our tastes will change, and we'll move on to different styles and places and ideas, but this album is the best documentation of us right now that we could've made, and we're so proud of it."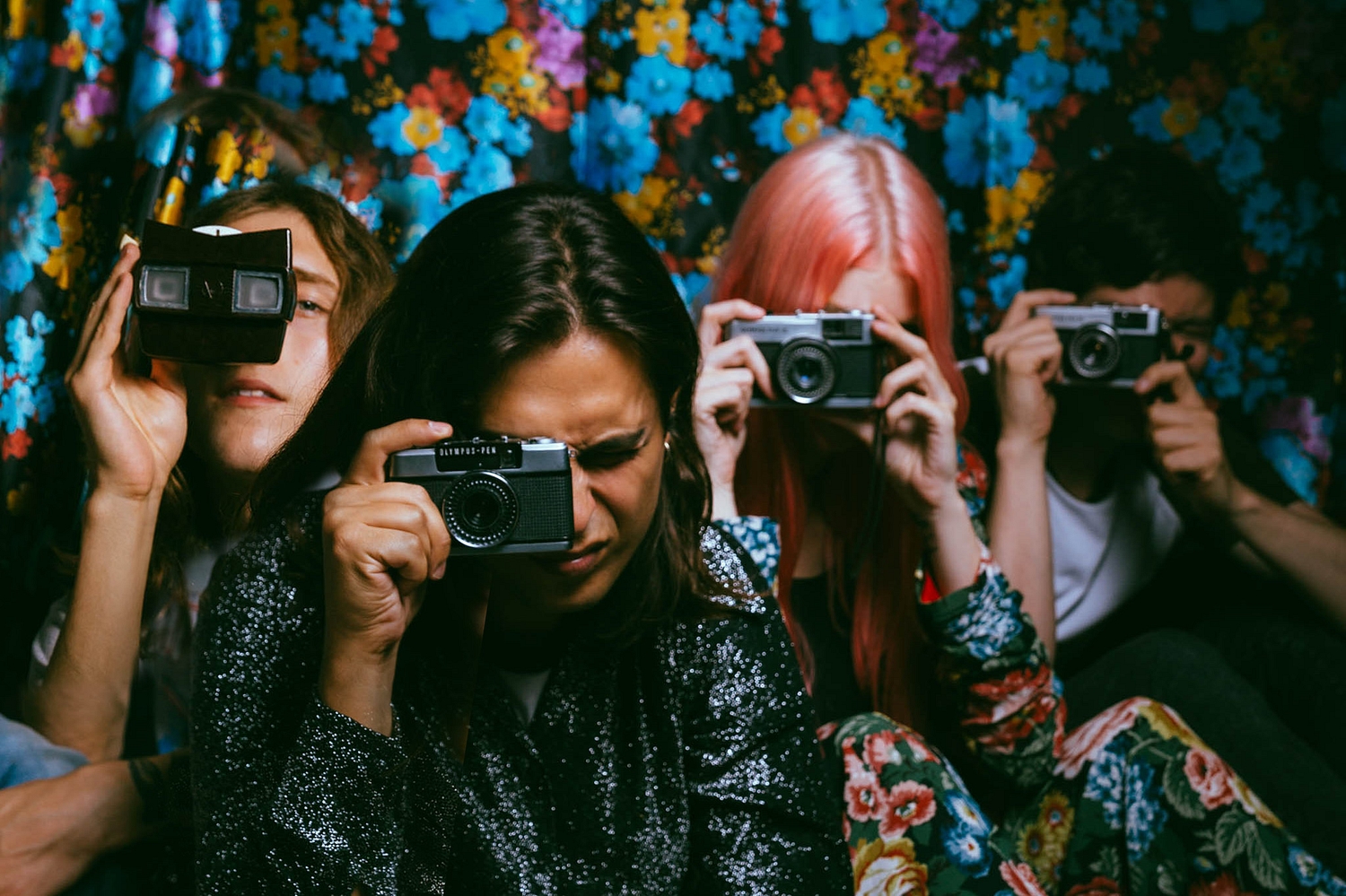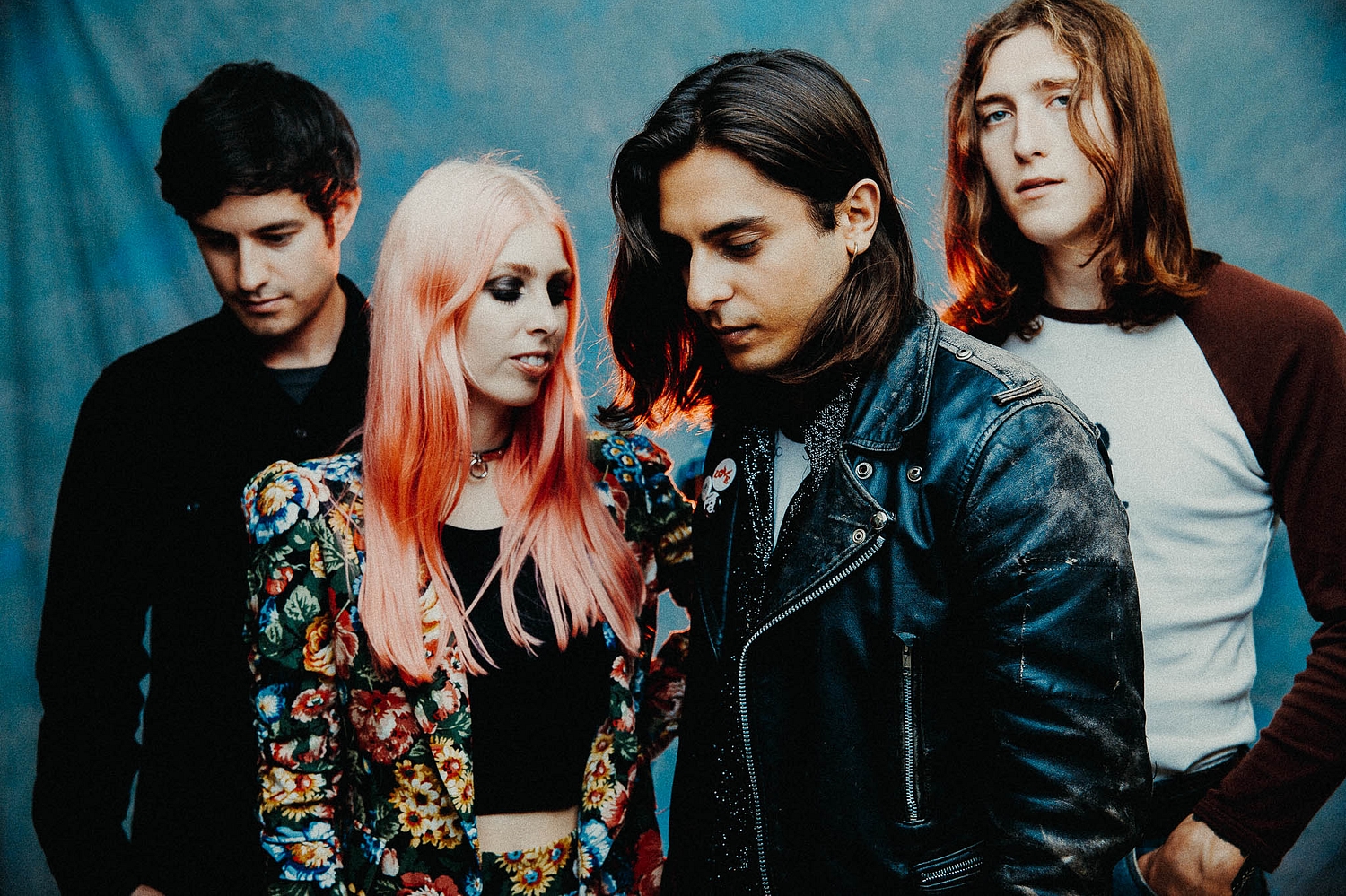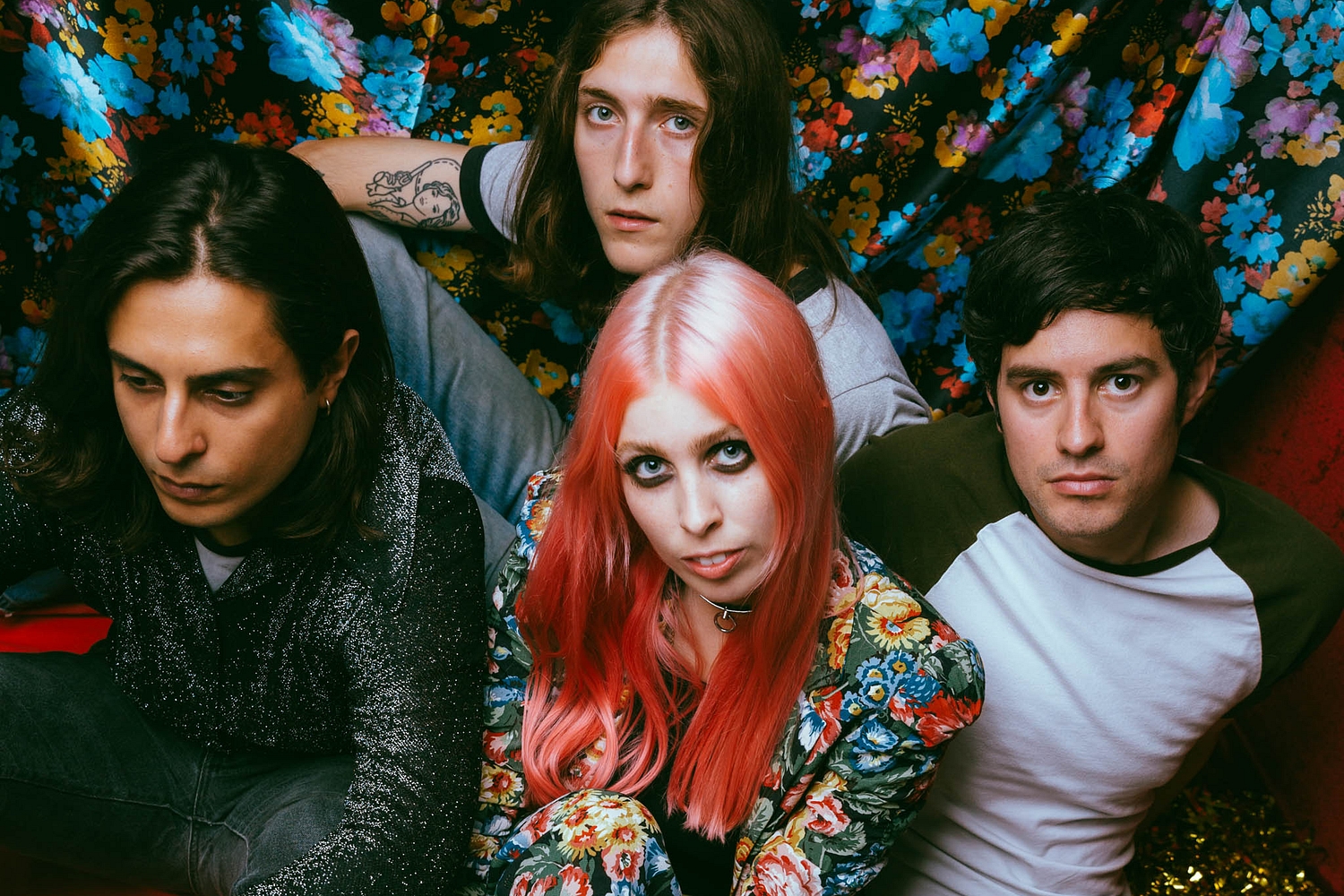 "There hasn't been this many great new British bands in a long time."
— Chloe Little
"This is our 'flag in the ground' moment, to let everyone know what we're about," he continues, album two already firmly on the brain. "The time it's taken since our first singles also gives us confidence in the songs," adds Chloe. "If we've listened to and played 'Regeneration', what, a thousand times, and still like the song, then that must be a pretty good indicator that it's not terrible, right?"
The idea of a gradual progression is important to INHEAVEN, and the lack of a quick-as-lightning overnight success has allowed them to consider each next step and make an organic progression that's seen their audiences grow and grow with every next tour at a constant level. "It's kind of gone back to that '70s mentality, just playing shows and piling in a van," James continues. "What's been really nice to see too, is that when we've been touring the country with these other bands, all the kids that come to the shows are really interested in fanzines, magazines, vinyl: they're interested in bands again. All these bands are getting bigger and bigger audiences, and we've all done it the same way."
It's also not a scene defined by a signature sound - INHEAVEN's crunchy, sky-high choruses bear little resemblance to the bop of The Magic Gang, or Black Honey's blues-flecked early singles. "It's also good in that way because it'll never be looked back upon like 'oh that's "the sound" of 2017' or whatever, and start cringing," James chuckles. "Is that a 1975 reference?" Chloe hits back, before doing her best overblown Matty Healy impression.
The pair shine at the front of INHEAVEN's notoriously chaotic live shows, and the band as a whole has a personality and an image that stretches far beyond the confines of their debut album itself. "That's my favourite thing about bands, picking your favourite, and sensing all their characters," James enthuses. "I'm so happy that it's something that's coming back, and something people value in all these bands coming out at the moment. It's sort of the Beatles mentality, where you fall in love with each member for different reasons, and no-one needs that egotistical one-person show."
The togetherness that INHEAVEN preach, also with regards to their peers and their fans, is infectious, and demands a cult-like devotion. It also makes their debut album like a rallying cry, its choruses meaning the world to those who take them in, as well as those who wrote them. "It's not about just the music with INHEAVEN, it's about the details, and the world we create," Chloe confirms, before James reaches an outstretched arm: "Now we just want people to fall into that world with us."
INHEAVEN's self-titled debut album is out 1st September via PIAS.
Photos: Phil Smithies.
Taken from the August 2017 issue of DIY. Subscribe and read online below.
Read More
Popular right now
Featuring James Blake, Romy, Marika Hackman, yeule and more.