Neu Lao Ra: Pineapples are in her head
Growing up during Colombia's war on drugs, Lao Ra spent her after-school hours watching MTV. Now she makes uplifting pop that evokes the spirit of magic realism.
One of Lao Ra's favourite novelists is Gabriel García Márquez. She gets more than a bit enthusiastic when talking to us about how he represented her native Colombia. "There's a lot of tragedy and violence and poverty," she says of the 'One Hundreds Years of Solitude' author, "but he managed to give it a twist to make it sound like the most beautiful, magical place you could ever be. That is Colombia, it's a mix of the tragic and the magic."
And if there's anyone who knows about that delicate mixture, it's Lao Ra. She grew up in Bogotá during the war on drugs and, while she was very young, the memories of that time are "very vivid."
"We were kind of aware of what was happening and that Bogotá wasn't the safest place," she says, recalling bombings and having to spend a lot of time indoors. There was a silver lining of sorts: she puts her obsession with music down to spending a lot of time watching MTV. "It was being exposed to that crazy, pop surreal world, especially in the mid-'90s! The videos were so fucking crazy!"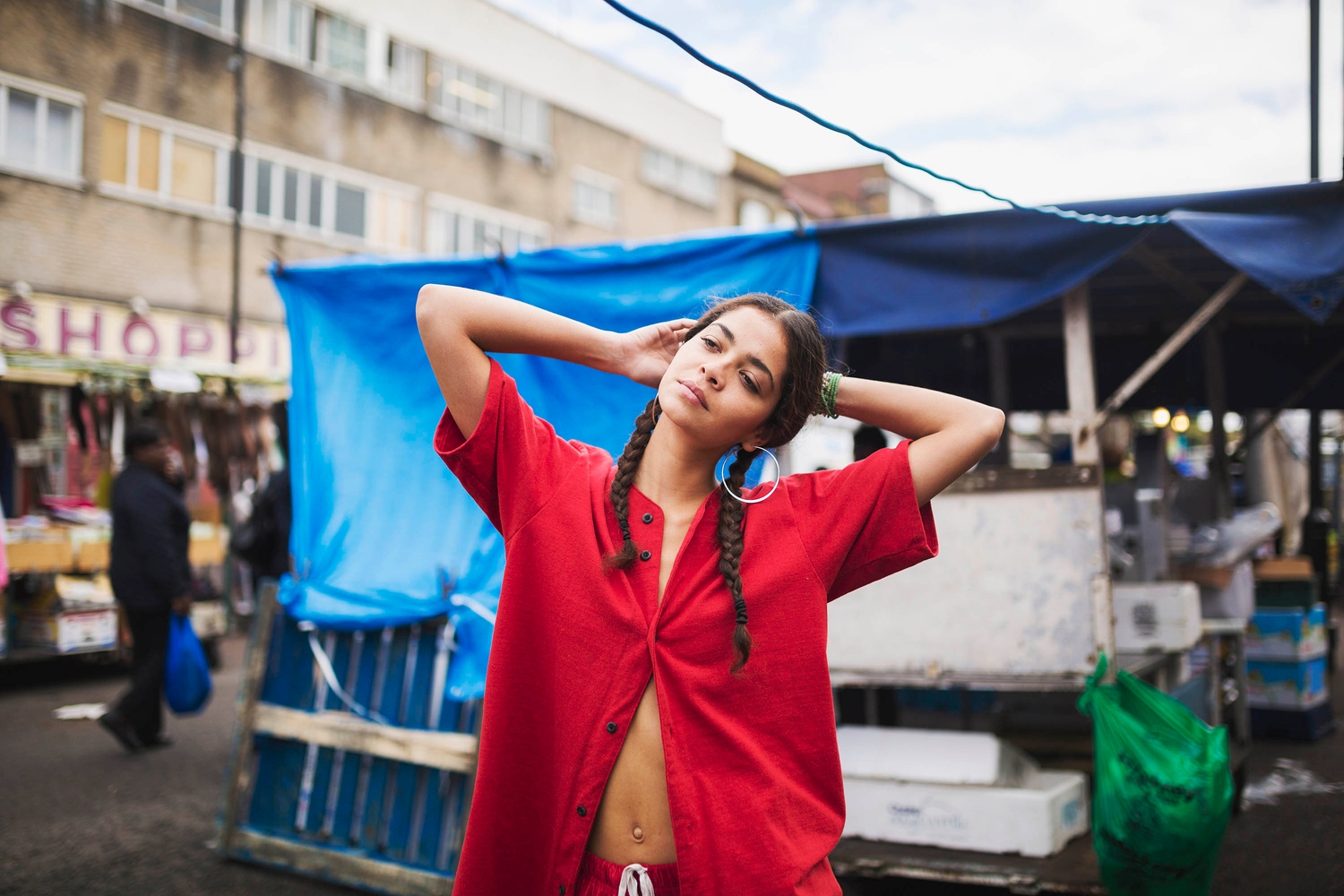 "If you think about a pineapple, it's sweet but it's got a kick. If my music was food, it would taste like that."
— Lao Ra
Determined to pursue her dream of being a musician, she moved to the UK after finishing school. But getting a break wasn't easy. She worked a number of jobs, including dog walking, selling smoke alarms and being a breast model. "It wasn't shady though!" she laughs, "it was for plastic surgeons in a hospital." But after a few years music wasn't really working out, and she considered moving back home. Luckily, she experienced some good karma. Or should that be korma? The owner of the Indian restaurant she lived above helped her meet her now-manager Pete, who helped work on first single 'Jesus Made Me Bad'.
It's been on the up for her ever since, releasing an EP and a string of tracks powered by strong, uplifting beats and tropical melodies that evoke the spirit of South America. She's even got her own term for her musical cocktail: pineapple pop. "If you think about a pineapple, it's sweet but it's got a kick," she says. "I feel like if my music was food, it would taste like that." Similarly to Márquez's novels though, that escapist tone is balanced by her lyrics, which often focus on toxic relationships, human nature and, on 'Bala', her memories of [drug lord] Pablo Escobar. "I know I'm very bubbly but there's an introspective side to all my lyrics, none of them are completely happy. They're more about the struggles of being a young woman," she explains.
"For me, dancing is the biggest and most incredible way of self-expression."
— Lao Ra
Her mix of sweet and sour continues on latest single 'Body Bounce', where she couples lyrics about wanting to dance away sad times with a reggaeton-inspired groove. "For me, dancing is the biggest and most incredible way of self-expression. The idea of shaking your sadness away is a very strong one," she says. "That's the image I had with 'Body Bounce', literally shaking your shit away."
With her colourful bursts of pop, and down to earth outlook on life, Lao Ra is keeping the spirit of Márquez's magic realism alive. "It's the realness and the humanness, but also the joyfulness, that makes magic realism," she says. "And I'd like to think my music was kind of the same."
Photos: Emma Swann
Taken from the July 2017 issue of DIY. Subscribe below.
Read More
Featuring James Blake, Romy, Marika Hackman, yeule and more.