Listen up: Let's Eat Grandma
Returning with the spellbinding pop of second album 'I'm All Ears', Let's Eat Grandma are evolving, accentuating their differences, and entering a whole new world.
The evolution of Let's Eat Grandma can be summed up across the four minutes of single, 'It's Not Just Me'. A highlight of second album 'I'm All Ears', the track sees Rosa Walton and Jenny Hollingworth taking a verse each, attacking the subject from different angles - Rosa cutting through the awkward denial of an inevitably blossoming romance, then Jenny promising that a friendship won't drift apart - before colliding together over euphoric synths in the chorus.
When the duo first emerged two years ago with debut album 'I, Gemini', a peculiar trip of witchy, oddball pop, Rosa and Jenny cut almost identical figures. Down to their on-stage games of patty cake and promo photos that saw their curly hair intertwine as one, they were a unit, inseparable.
Fast forward to 'Hot Pink', their SOPHIE and Faris Badwan-produced comeback single, and you could almost hear the script being torn up and lobbed out of the window. Bewitching tangents were swapped out for gigantic, plasticy synths and a dirty, hyper-modern chorus. It's only the tip of the iceberg that is 'I'm All Ears', too.
"It's funny how easily you can link two different meanings into one song," Jenny begins, reflecting on the duality of 'It's Not Just Me'. She's clearly relishing the contrasting perspectives that the two bring to 'I'm All Ears': "For some of the other songs, we've got even bigger differences in ideas going on!"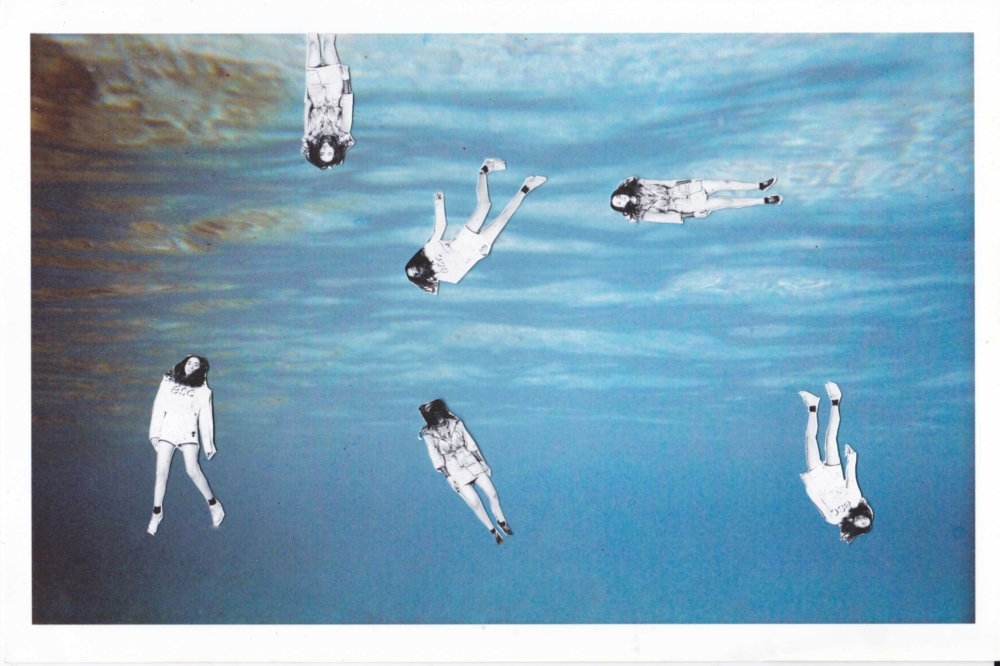 "Sometimes it's really hard to convince people that we're not the same person, which is just hilarious to me!"
— Jenny Hollingworth
The track is only one example of a second album that works to accentuate the differences between the pair, with Rosa's cleaner, more polished vocals and Jenny's edgier twang both given ample space. "I guess it's more that as we've grown a bit older, we've got into different things, and we're less tied to each other," says Rosa, before Jenny picks up: "I guess if you're dating people, you end up spending loads of time with whoever you're seeing… not that we both do that a lot or anything!" she's quick to clarify through a giggle. "If you do it though, you end up spending large amounts of time with one person."
"With the first album," Rosa continues, "because we'd never dated anyone, we'd just spend all our time with each other. And we still do obviously, but we also have different connections with other people."
"We've always had different friends anyway," Jenny confirms, the pair consistently finishing off each others' sentences, interlinking and overlapping throughout the conversation. "Sometimes it's really hard to convince people that we're not the same person, which is just hilarious to me," she says before pausing. "I guess that was part of the branding…"
"We're less tied to each other."
— Rosa Walton
Let's Eat Grandma arrived as a heavily branded and overtly kooky concept. You couldn't quite work out if they meant it or not. "To a certain extent - and this is true for anyone, just with the press it's heightened - you can end up becoming what people say you are," Jenny looks back, far from distancing herself from the band's first age. "If people had a perception of you, and they told you what they thought, you might start dressing more like that, or acting more like that. This is my brand! This is who I am! And you can easily fall into that, rather than just being yourself."
"I didn't think so at the time, but in hindsight it probably did have some negative effects," she says of the way she and Rosa were introduced. "The positive thing is just our friendship, which has nothing to do with the press. We've always had that."
"But we did start the whole image, and 'twin' branding ourselves," Rosa considers.
"But we were like 14!" Jenny chips in, the first time either of the pair come across as agitated.
"We've always had real creative control," Rosa affirms. "We knew less what we were doing, and I'm not ashamed to say that," Jenny chips in, before Rosa confirms the point: "That's how we were, and it was accurate. You've gotta go with what you feel in the moment. When we started the band, that was us. And because our friendship is such an important part of this band - one of the most important parts - even though we're still best friends now, we're not the same person."
"When you're always bunched together, it makes it difficult comparing yourself to each other," confirms Jenny, "especially when you're younger and less secure in your identity. "Whenever I do things, I don't think 'Oh, what would Rosa do in this situation?'."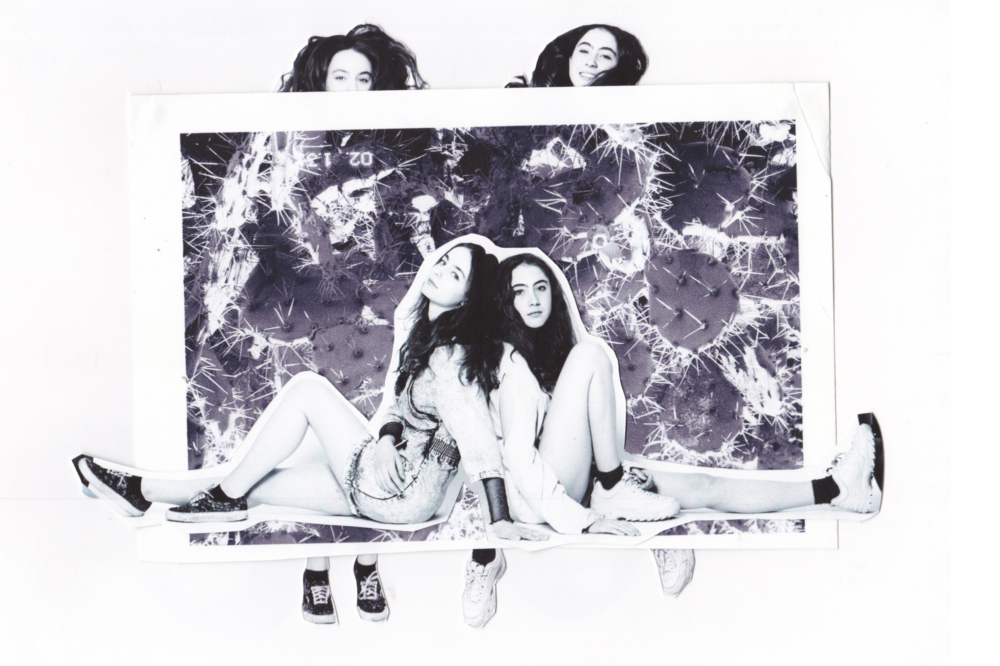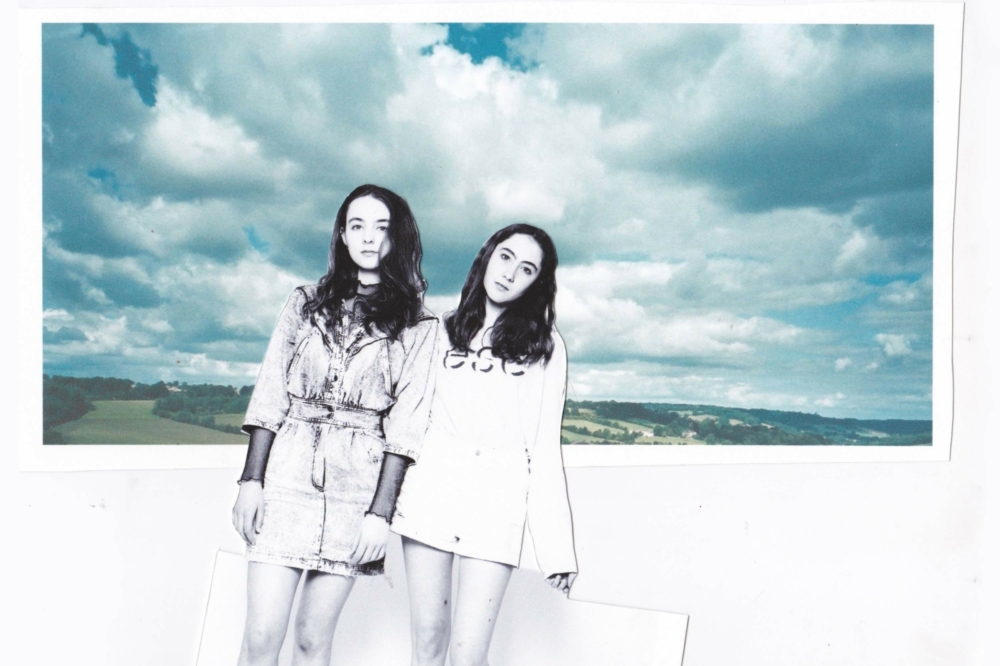 "You can end up becoming what people say you are."
— Jenny Hollingworth
'I'm All Ears' is another definitive account of the Norwich-based pair doing exactly what they feel in the moment. A bam-bam-bam opening of 'Hot Pink', 'It's Not Just Me' and the propulsive, fascinating 'Falling Into Me' introduces the record, but it still delves deep into the weirder, darker sides of the pair's personalities across its 50 minutes. 'Snakes & Ladders' sees Jenny throwing out verses like confetti, getting into such a stride that she's halfway to rapping, all set over slow, creepy synths, while 'Cool & Collected' is a brilliantly measured nine-minute trip which rises and falls with precision.
"The fact the album's quite emotionally dynamic is good," Jenny says of the record's twists and turns, both musically and lyrically. "If you have a whole set of really sad songs… how draining would that be! You have to give your all every performance, and you'd just be standing there like…'there's no tears left!'."
Recorded at a series of studios across the country, the album's ups and downs can be reflected in its fragmented creation, with ideas coming to fruition across many separate session, or in 'Falling Into Me''s case, at the most inconvenient times. "I remember when we were in the van on the way to Bestival," Rosa recalls, "desperately trying to come up with a chorus for 'Falling Into Me' before we got there. I think we went through about ten different potential hooks for it before we hit gold. We arrived and still weren't done but then the tent we were meant to be playing in blew down because of the rain, and our van got stuck in the mud, so we polished it off there and then. Someone wanted us to finish that song!"
"Whenever I do songwriting, and I might sit there and try and write for a few hours but come up with nothing good, I never leave it feeling bad," adds Jenny of the process. "I just consider it a fun two hours. The more bad ideas I come up with, the more likely it is that a good one will be next."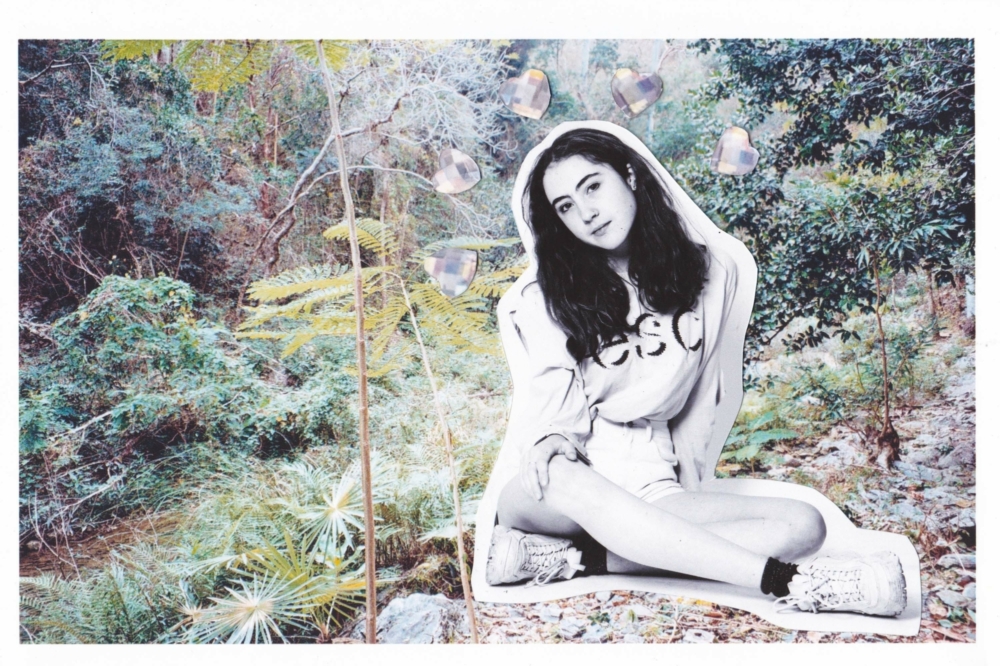 "We wanted the ability to change our image. That was us then, and this is us now."
— Rosa Walton
It comes as little surprise that 'I'm All Ears' marks such a departure for the pair, given it was written and recorded around the time they both turned 18. "It's been a relatively short amount of time [since the first record]," Rosa states, "but for us, because of the age we're at, a lot happens in those two years. For older people, it feels like hardly any time has passed, but for us, it feels like forever, and [the album] is truthful to where we're at now. We wanted the ability to change our image. That was us then, and this is us now."
"And the next record we'll want something different again," picks up Jenny. "People don't like the idea of you changing. Even in personal situations, they don't like when someone changes their mind. "For the second record, we just decided to be ourselves. It makes you more vulnerable, and I feel once you're being yourself, you can go in any direction."
'I'm All Ears' is out 29th June via Transgressive.
Read More