It may be three years since AlunaGeorge released their debut, but with 'I Remember,' they're feeling stronger and more confident than ever.
Aluna Francis is rummaging through the kitchen drawers in her rented Airbnb, looking for a knife to cut up some kiwi and an apricot. "Do you want some?" she offers, before taking a seat on an expansive sofa the size of most people's beds. It doesn't feel like that long since DIY last spoke to the frontwoman – it was only back in March, after all - when, it seemed, AlunaGeorge were raring to go with their much-delayed second album 'I Remember'.
"There was the thing of, 'Gotta get another album out before everyone forgets you'," Aluna explains. "But then we were like, 'Do you know what? Don't worry about it. You can forget about us if you want, but we're still here'."
The duo's – Aluna and behind-the-scenes production whizz George Reid - reluctance to put a record out wasn't down to some sort of second album syndrome cliché. Since the release of debut 'Body Talk' back in 2013, the pair had written over 90 songs, but found themselves facing dissatisfaction with the material. Huge hits with Disclosure and the surprise smash of a DJ Snake remix of 'You Know You Like It' had led them down a dance music path, and that was something that, Aluna feels, they weren't great at.
"We kinda carried on experimenting with it, and then the tide started to change," she says, popping a piece of apricot into her mouth. "Where 'You Know You Like It' wasn't four-to-the-floor, we started to realise that maybe what we did best, and what we enjoy doing, is fine. So we went back to the drawing board and wrote from that perspective."
While things may have seemed ready to go earlier this year with the dancehall-infused bop 'I'm In Control', the album's release date remained unclear. "You really do have to resist the rush. People will always insist that you put your album out as soon as you can and don't believe that there could be anything wrong with that," Aluna says matter-of-factly.
"You can forget about us if you want, but we're still here."
— Aluna Francis
Speaking to Aluna, there's a sense that she's wise and weathered when it comes to music industry politicking. There's awareness that streaming has left traditional release schedules muddled ("It can be a lot of ideas but then having no anchorage") and that, in order for a label to truly understand an artist's vision, you need to get savvy when it comes to the bigwigs.
"Being on someone else's track doesn't give them an idea of what to do with you," she says, bluntly. "So through performing and doing some singles and getting to know the label we got to a point where the roll-out made more sense."
That's another thing about the frontwoman. While others may pander to label and press attention, trying to mould themselves into something they're not in order to get the interview, album or video done, Aluna sits back, munching on kiwi, with an almost confrontational 'fuck 'em all' attitude; she's not going to suck up to anyone. "I'm not very friendly," she says. "I'm not a good catch-y-up-y type person. I'd be that guy who'd bring up a dodgy break up in a public social setting."
When asked if restarting the writing process for the second album was any more difficult, she acknowledges "writing music is always intense. We don't come to the studio with any contrived ideas or preconceived ideas. We're always developing our skills, but that's just something we take for granted."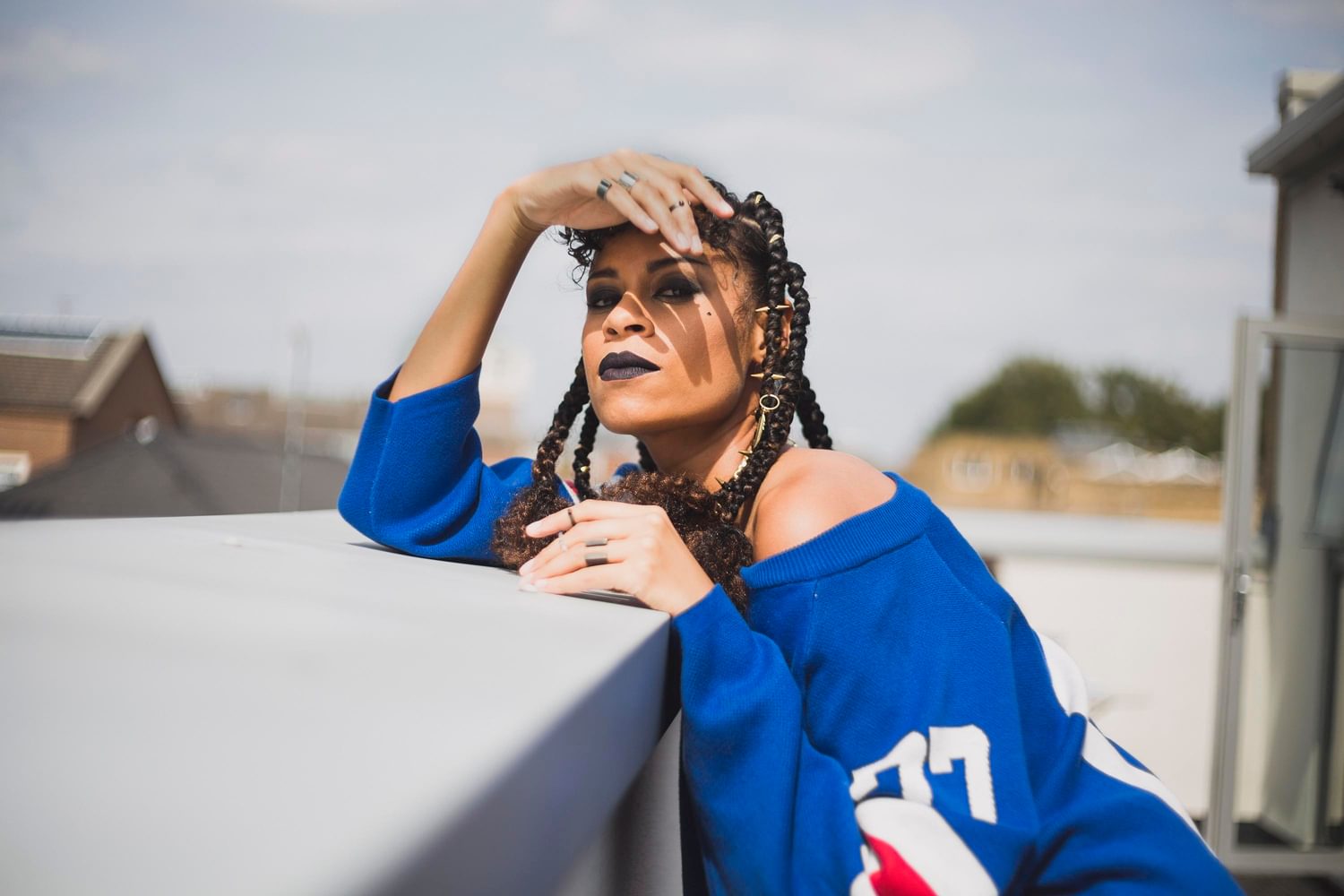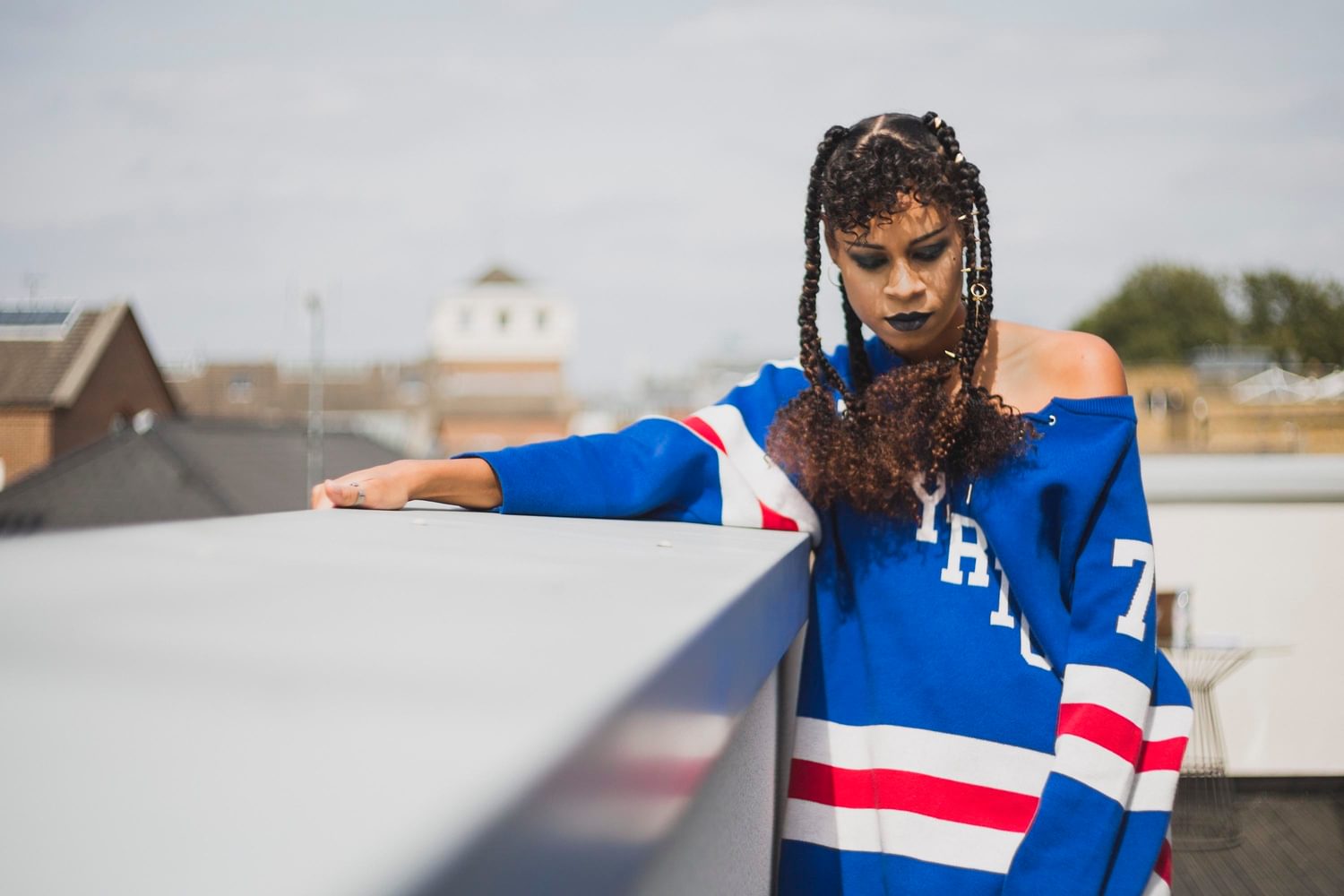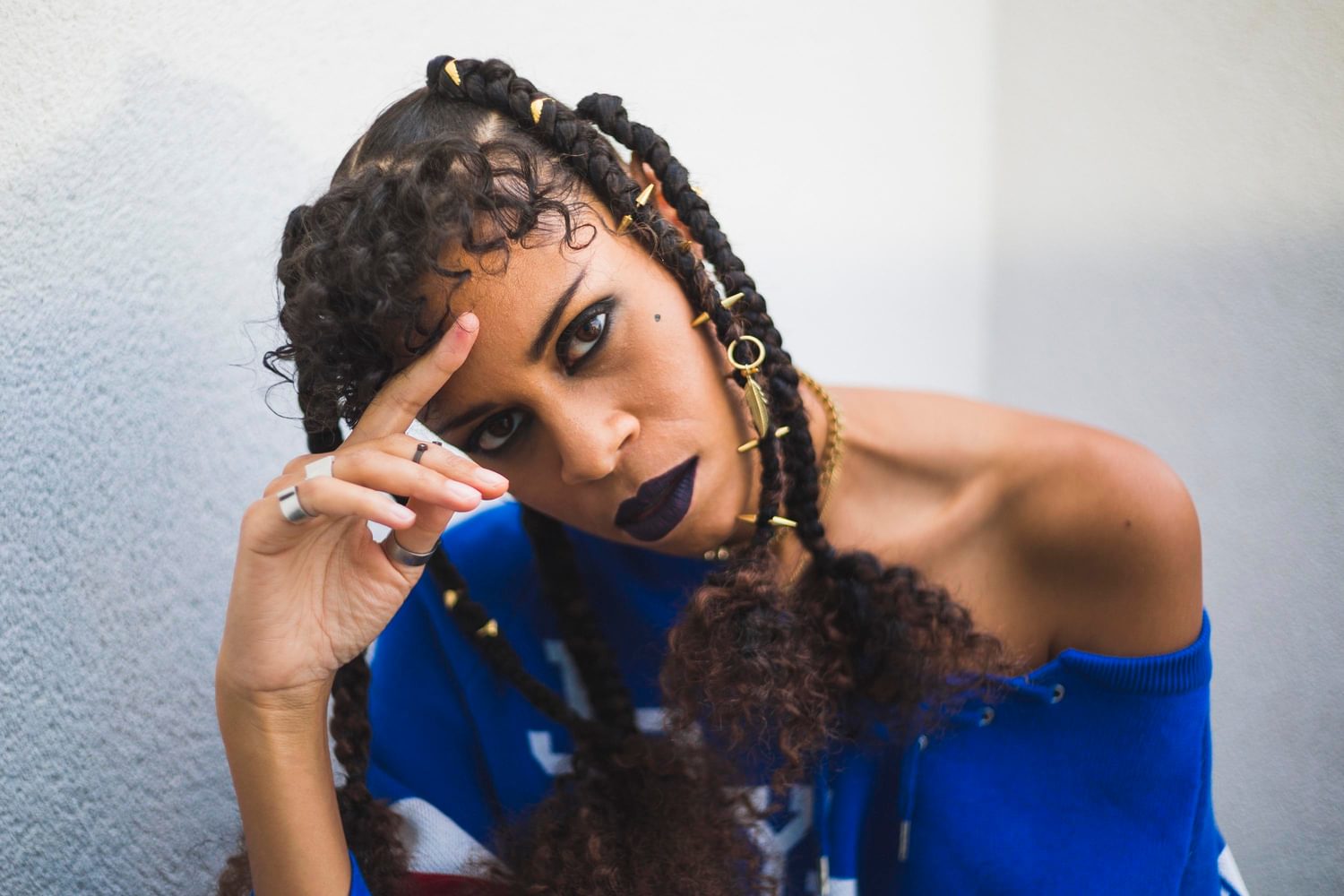 "The fascination with people's breakfasts has reached its peak. In fact, it drives people away."​
— Aluna Francis
Similarly, an attempt to delve deeper into the lyrical content of 'I Remember''s atmospheric album opener, 'Full Swing', results in more than just an analysis of why technology works as a metaphor. Instead, the discussion diverts towards, er, societal deconstruction. As you do.
"We don't notice how strange our lives are," she says, sitting forward, her arms animated. "Outside of the West, people's lives contain a large amount of outdoor interaction. In comparison, we can spend days, or lifetimes, indoors. Living amongst technology in the way that we do isn't normal. We adapt to it because we're adaptable, but it doesn't adapt to us."
"Nature can adapt to the interaction with other things, but technology doesn't," she continues. "Well, algorithms do, I guess, but as we can see algorithms really upset us because they can't replicate how human behaviour works." Like on Instagram. "Exactly. People are like, 'I can't stand the algorithm on Instagram' and then they see that they're losing engagement so they steal something from Snapchat."
Of course, she's referring to the social media app's recently launched Stories function, which allows for quick snapshots into the daily lives of your followers. This is something that Aluna isn't too au fait with. "All these things are so temporary," she says. "The fascination with people's breakfasts has reached its peak. In fact, it drives people away."
'I Remember'
"You really do have to resist the rush. People will always insist that you put your album out as soon as you can."
— Aluna Francis
Why, then, does she still find Instagram an engaging platform? Why not delete her account? "For me, it's changed into a place where I can get a combination of political viewpoints, unusual creativity, up and coming designers and social commentary.
"For example," she continues, "Instagram is solely responsible for me learning about, and embracing, my natural hair through people like Amandla Stenberg and Willow Smith. Similarly, the whole sexual revolution that we're going through, there are lot of people who are seamlessly using different personal pronouns and I relate to that."
This affinity for Instagram isn't just limited to who she follows, rather its rigidity as a platform. Its reliance on images is much more like writing poetry or lyrics; you have to feed your idea through a process – in this case, photography - for it to become part of the medium. Lyrics and poetry are a collection of thoughts and emotions squeezed through a linguistic process in order to be called lyrics.
"[Lyrics] are a legitimising of something that I get accused of everyday," she explains, "which is of overthinking things. You can't overthink lyrics because the more attention you give to them the better they should be."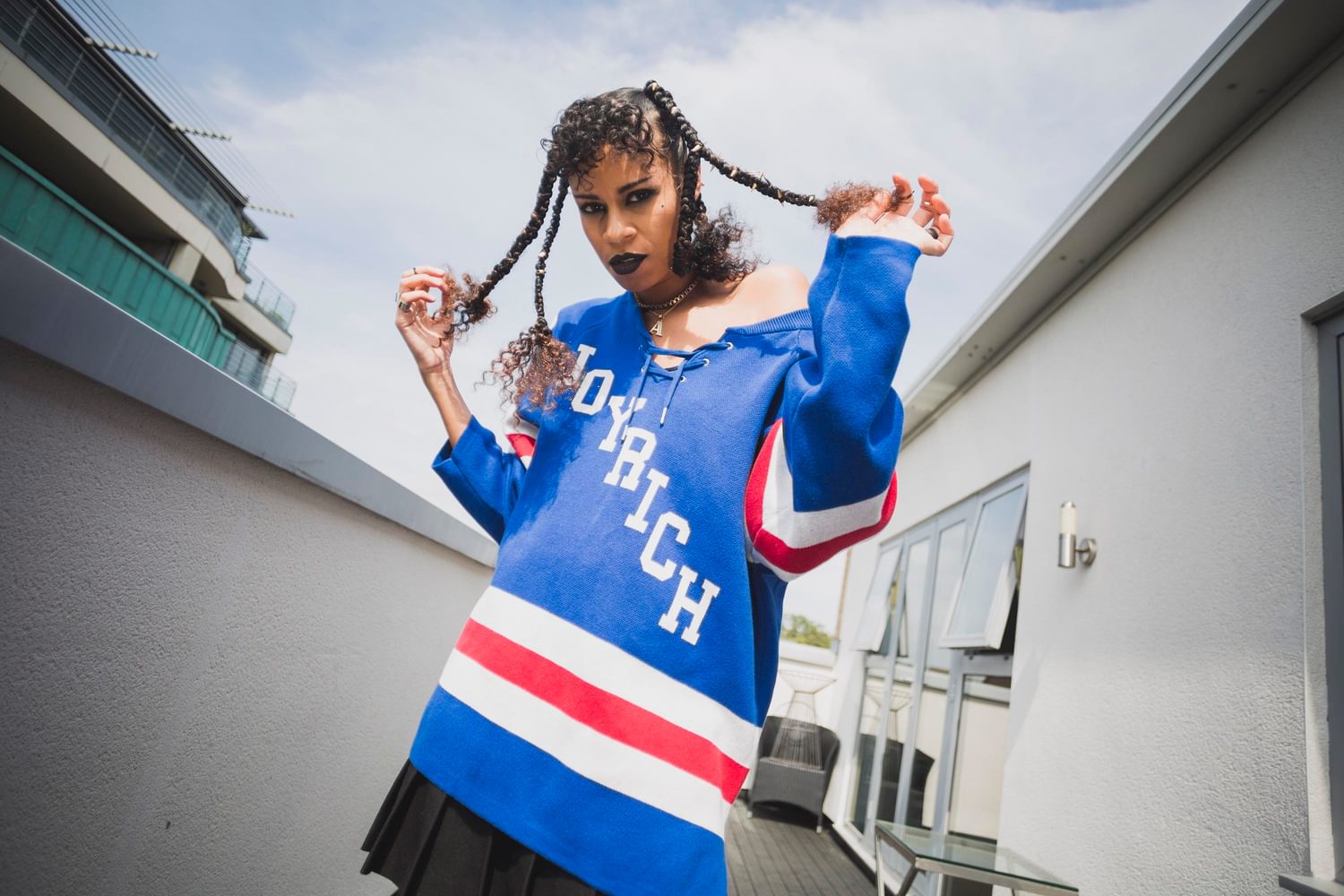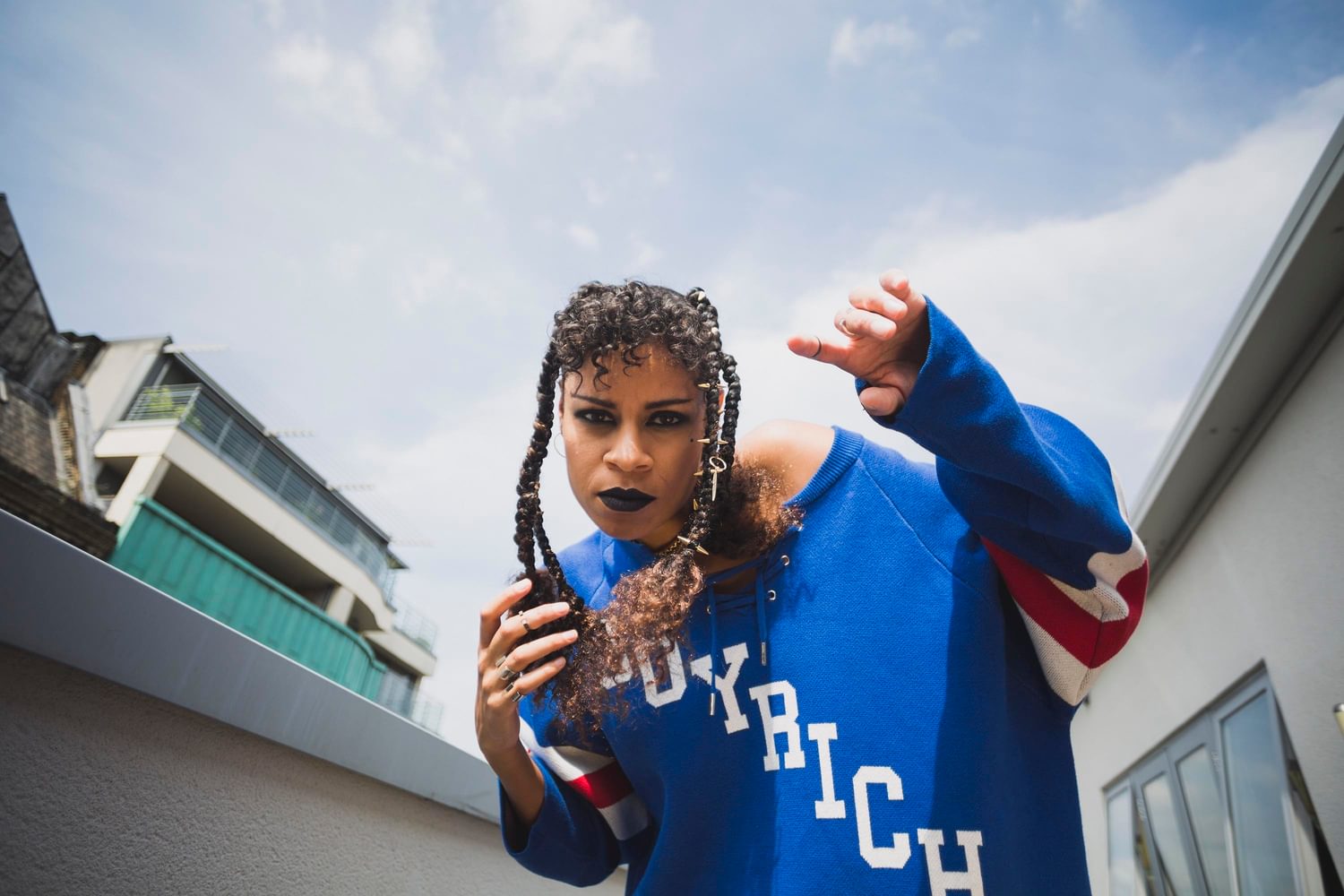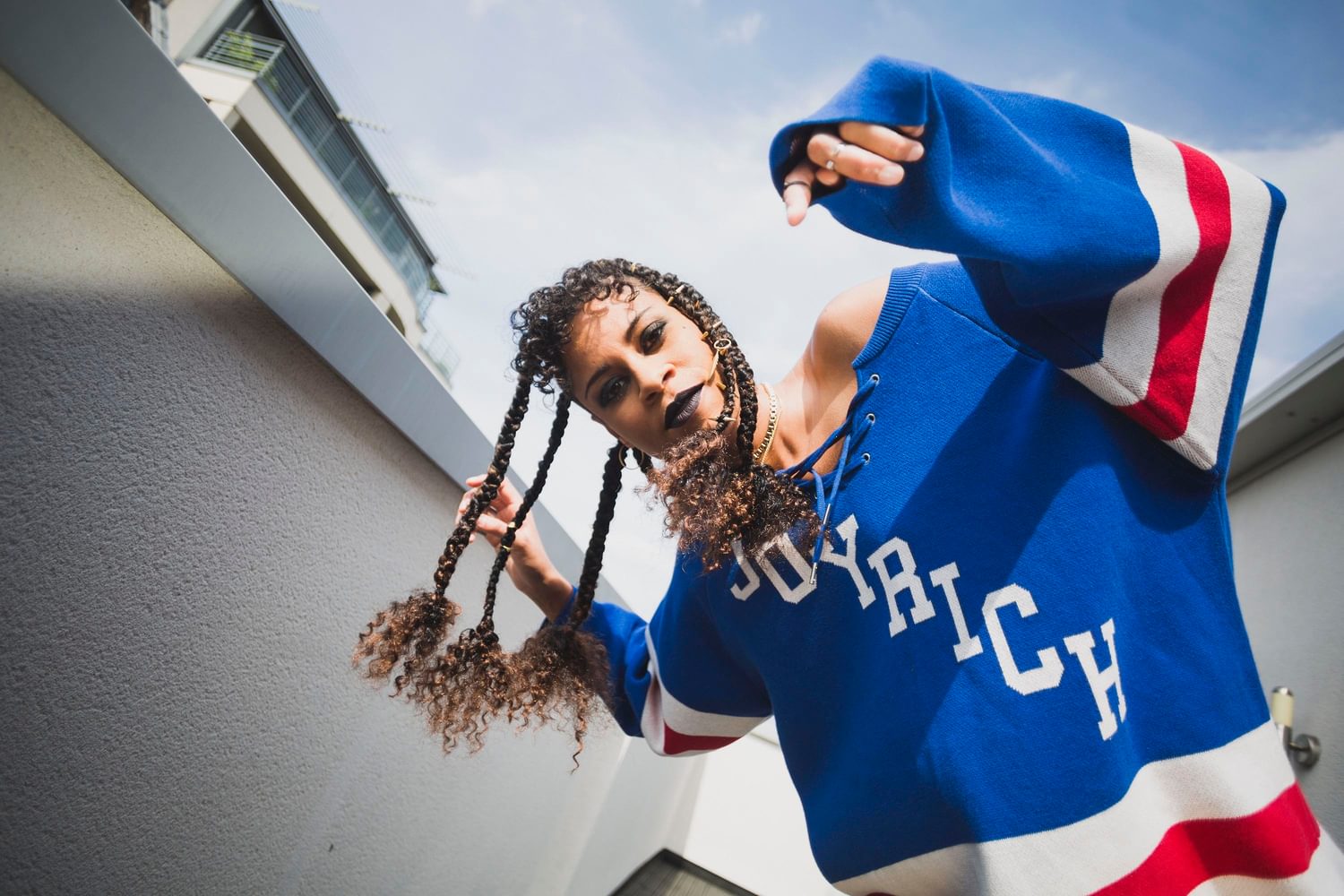 Listening to 'I Remember', songs like the title track, the Sade-tinged 'Mediator' and 'My Blood' are, lyrically, more complex than those on the group's debut. Strong motifs and metaphors create a record brimming with descriptive language, that when paired with the cocooning and luscious production, equates to a listening experience that's rich, often surprising and completely immersive. "It's not like I didn't want to do that with ['Body Music']," Aluna explains, "but everyone has to start somewhere."
This growth in confidence has also allowed AlunaGeorge to open themselves up to collaborators - there are five features on the album, while tracks have been co-produced by the likes of Zhu and Flume.
"We don't feel as threatened by other people around us," Aluna says, drawing to a close. "Before, we hadn't established ourselves as artists and we needed to do that. We thought that having other people involved [with the first album] would have changed that. Regardless," she continues, self assurance glittering in her eye, "we're at a stage where if George and I are in a room, it's going to sound the way it sounds."
AlunaGeorge's new album 'I Remember' is out 16th September via Island.
Photos: Emma Swann / DIY
Taken from the September 2016 issue of DIY, out now. Subscribe below.
Read More
Featuring James Blake, Romy, Marika Hackman, yeule and more.