Oscar wants to travel the world, move to New York and collaborate with the stars. First on the agenda - a day out with DIY in Dreamland, Margate. Look, you've got to start somewhere, ok?
Oscar Scheller hasn't stopped smiling for six hours. Since his first can of Coke, to be precise. For an entire afternoon, the North London pop obsessive has been soaking up the bliss of Dreamland, Margate's miracle of a theme park. Perched on the sandiest spot of the English coast within an hour of the capital, rollercoasters, candy floss and vinegar-soaked chips join forces in a fairytale town.
"An adrenaline and sugar-induced dream" is how he describes the experience, between unlimited rides on the park's various delights. It's a crazy, colourful haze; a wake-up call for anyone craving an exit out of the big smoke. If there's ever a day out to match the fun-first mentality of Oscar's music, this is it.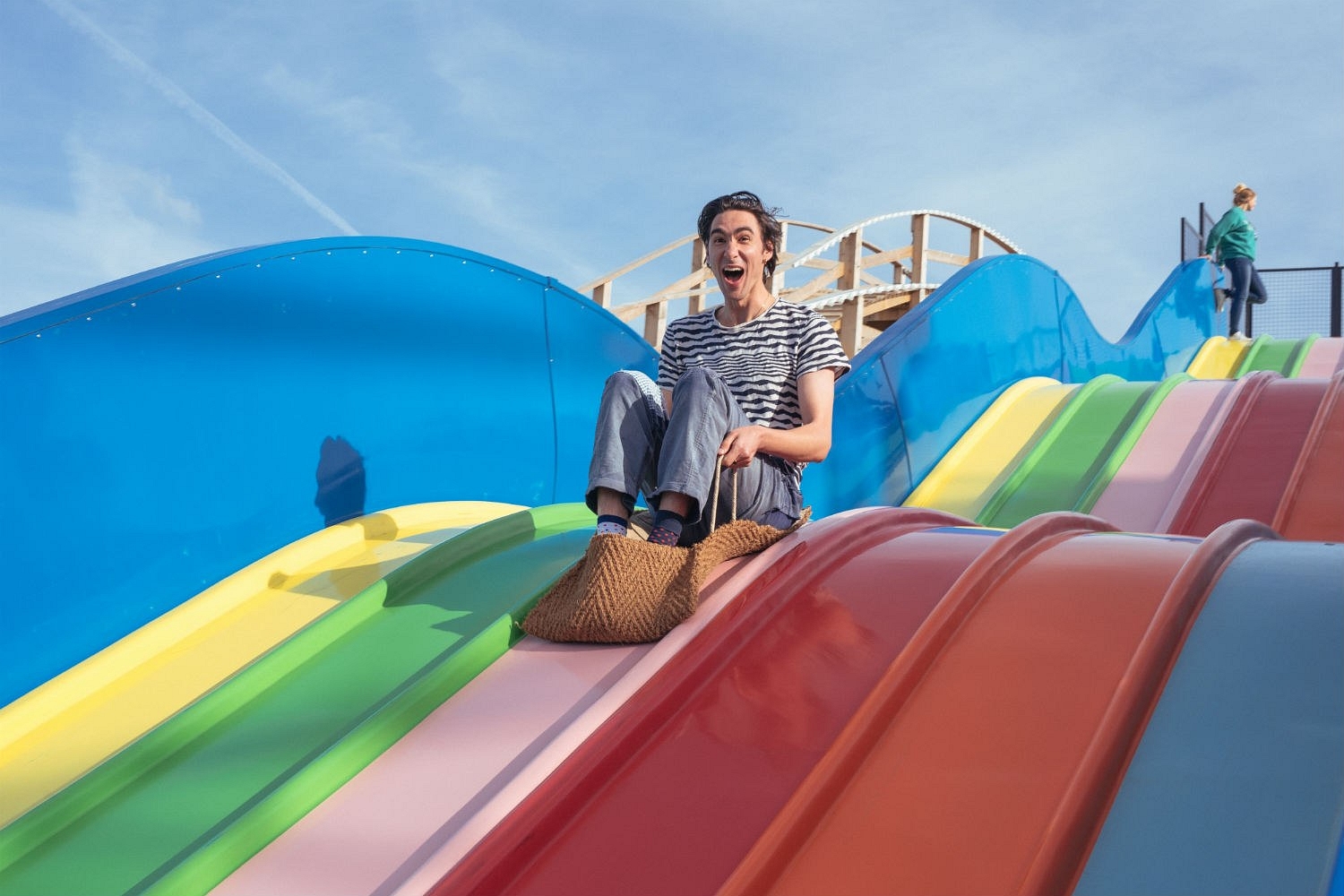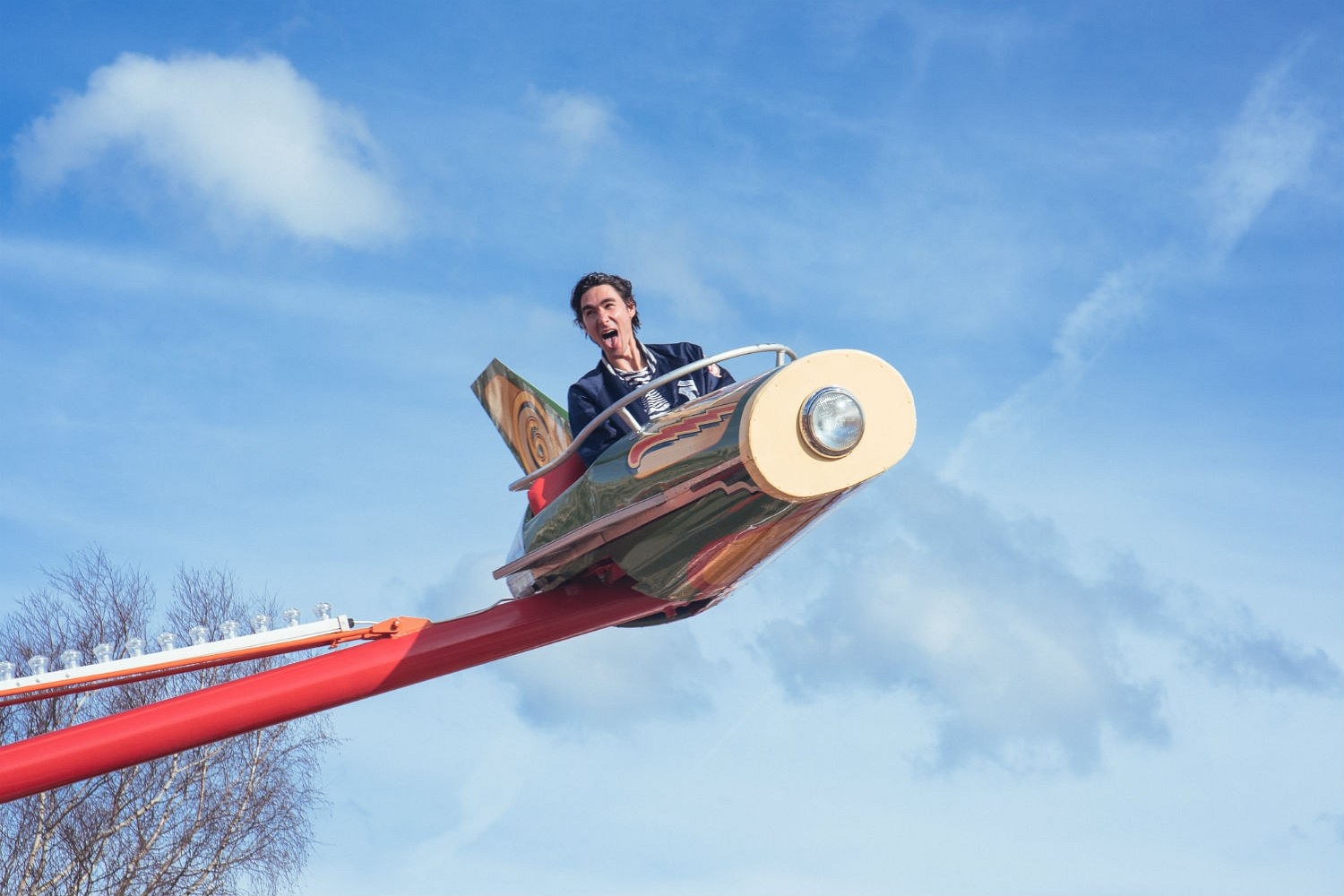 "King Krule watched a very early show I played. He was probably too high to leave."
— Oscar
Debut album 'Cut and Paste' has been a long time coming. One of the songs, 'Fifteen', was penned ten years back, when Oscar first picked up a beginner's guitar. Others emerged closer to this big day out in Margate, from his first brush with fame as a blog favourite to his current status, penning songs with the stars (he's written for Lily Allen, for starters) while journeying around the planet under his solo guise. Linking them together is a patchwork approach to pop. Anything goes, from hip-hop inspired old school beats to gleaming, sunny-side-up choruses. His signature baritone voice could work in any environment, except J-Pop. Swing music would invite him with open arms. Delivering sad-dripping, The National-style melodrama would work for him, too. This time, he's plumped for indie pop, the kind which balances a fine emotional tightrope.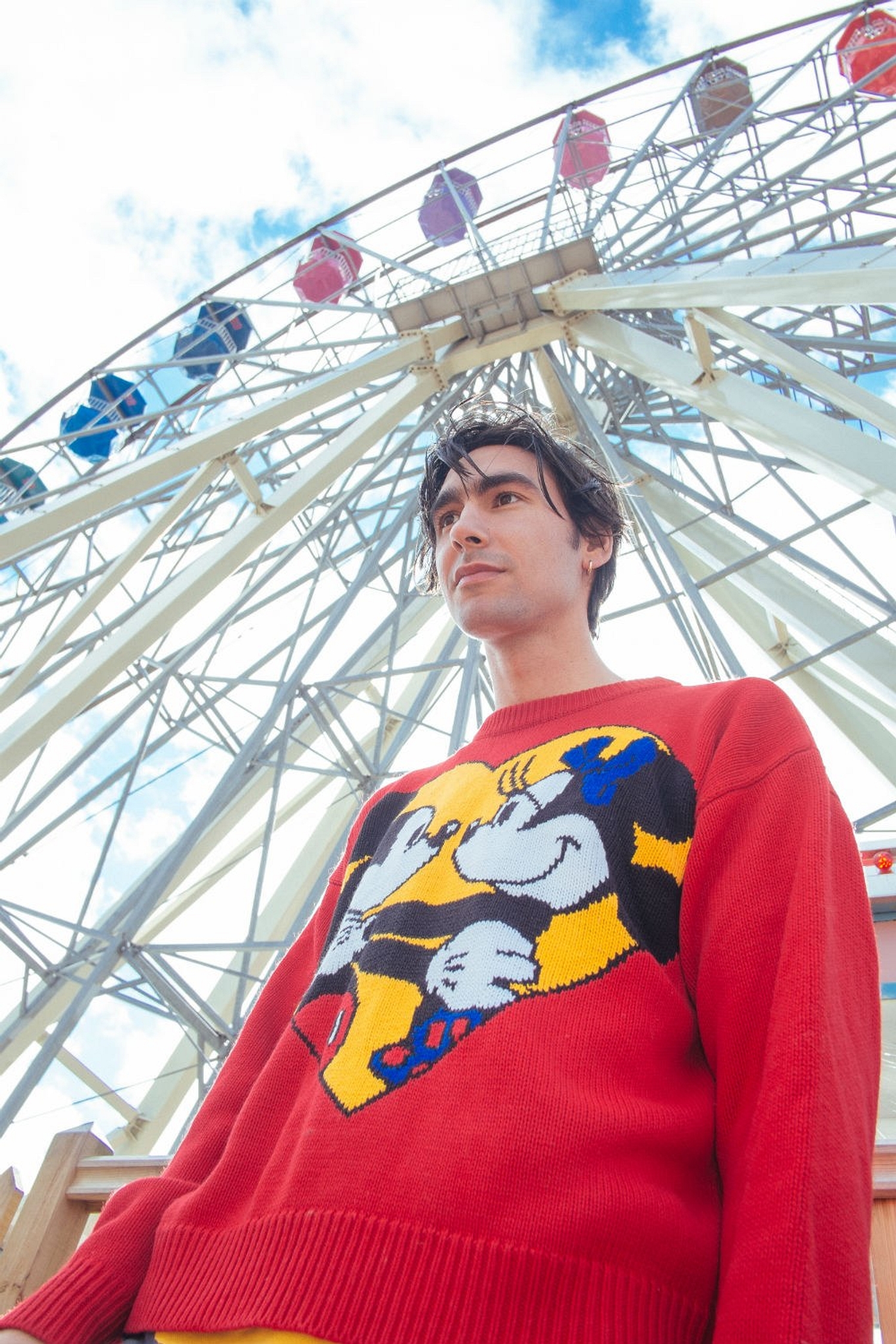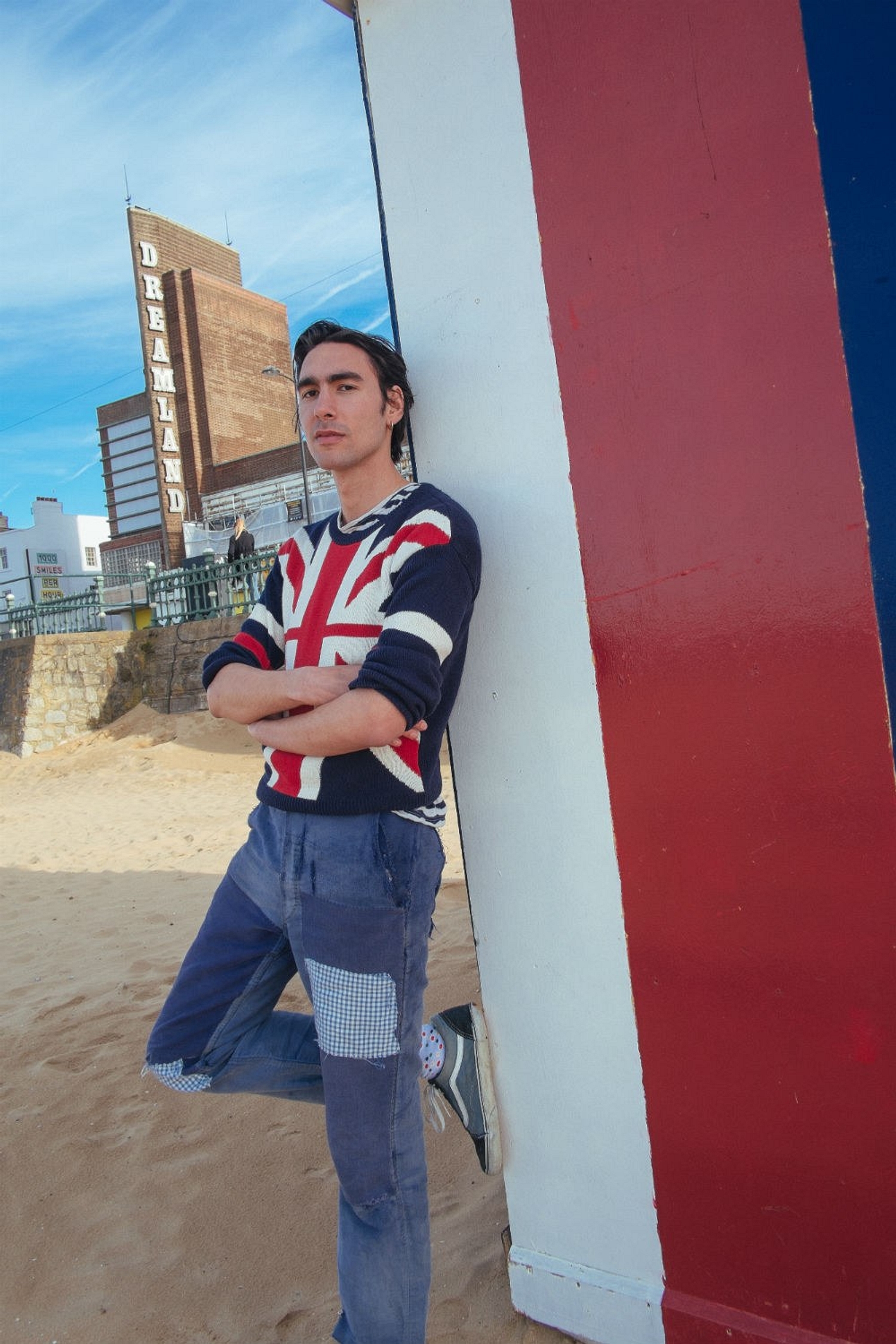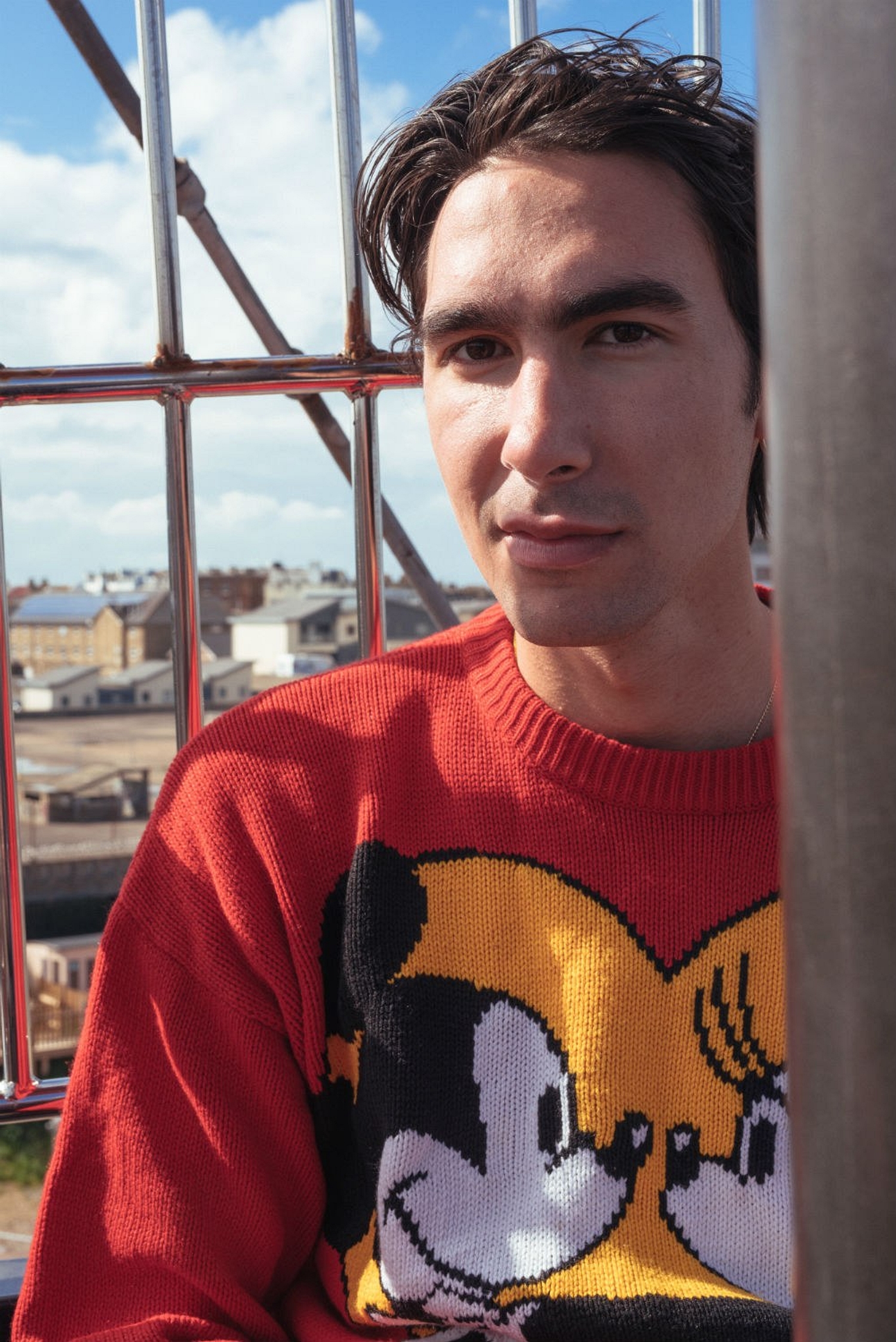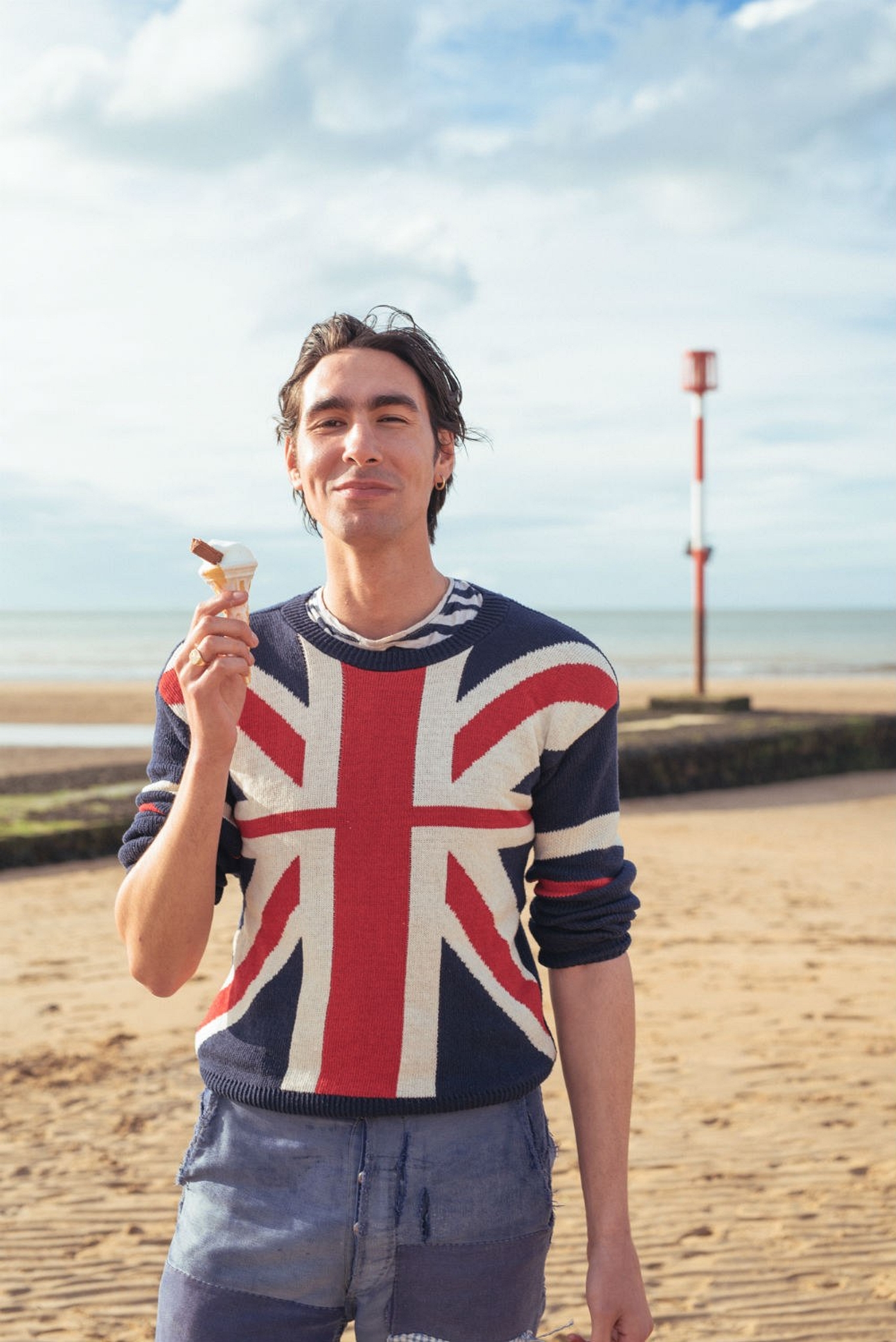 He dubs the record a moment of "self-discovery", while the songs he's written since 'Cut and Paste' are a lot more "grown up". But the kid in Oscar isn't leaving anytime soon. Not least today. Every five minutes, he pulls out a Polaroid camera and stops to take a selfie (this isn't pure vanity - he's giving away individualised photos to the first two hundred fans who buy his album). The Mickey Mouse jumper he's sporting would be more suited to Disneyland, but you can't have everything. Margate will do for now.
Several years back, Oscar started dreaming big. His bedroom-based pop aesthetic hasn't shifted since then, but the ambition remains. His heart's attached to LP2 already; he's plotting dream collaborations with King Krule, for instance. "He's got such a deep voice and I've got a deep voice. Two deep voices, very different styles. I think he watched a very early show I played in Brixton, but I don't know if he meant to be there. He was probably too high to leave." And not long from now, he plans to leave London for a big move Stateside.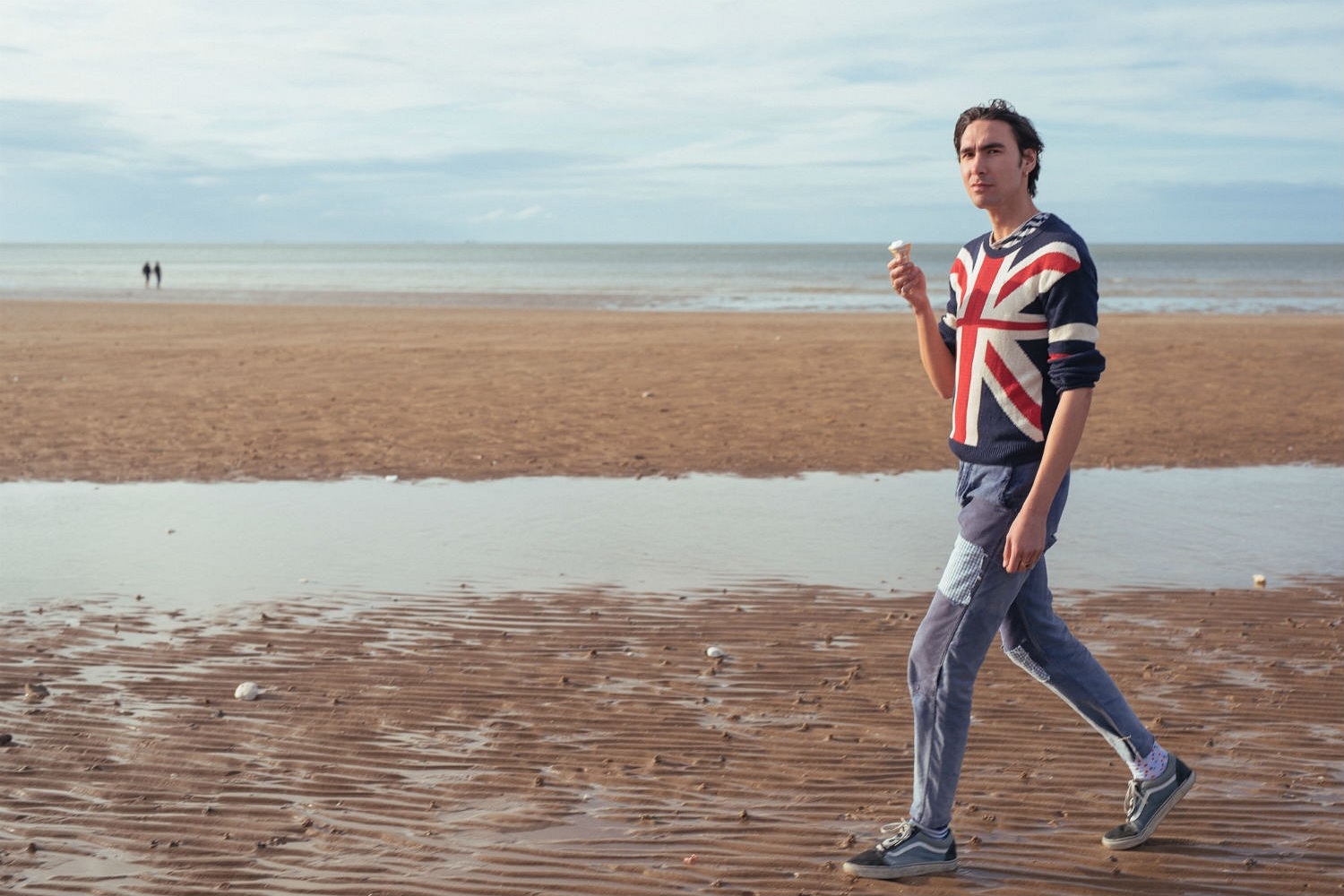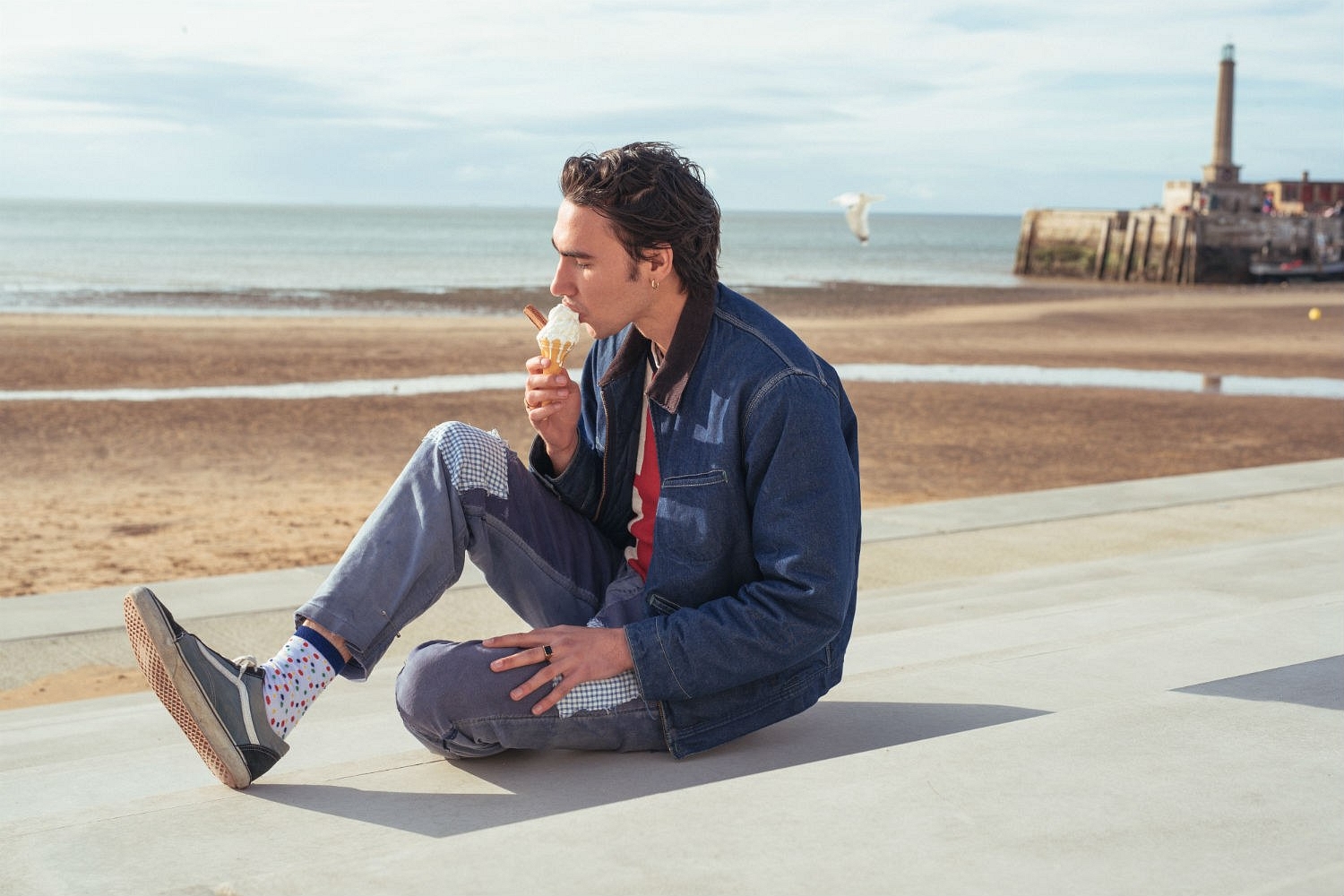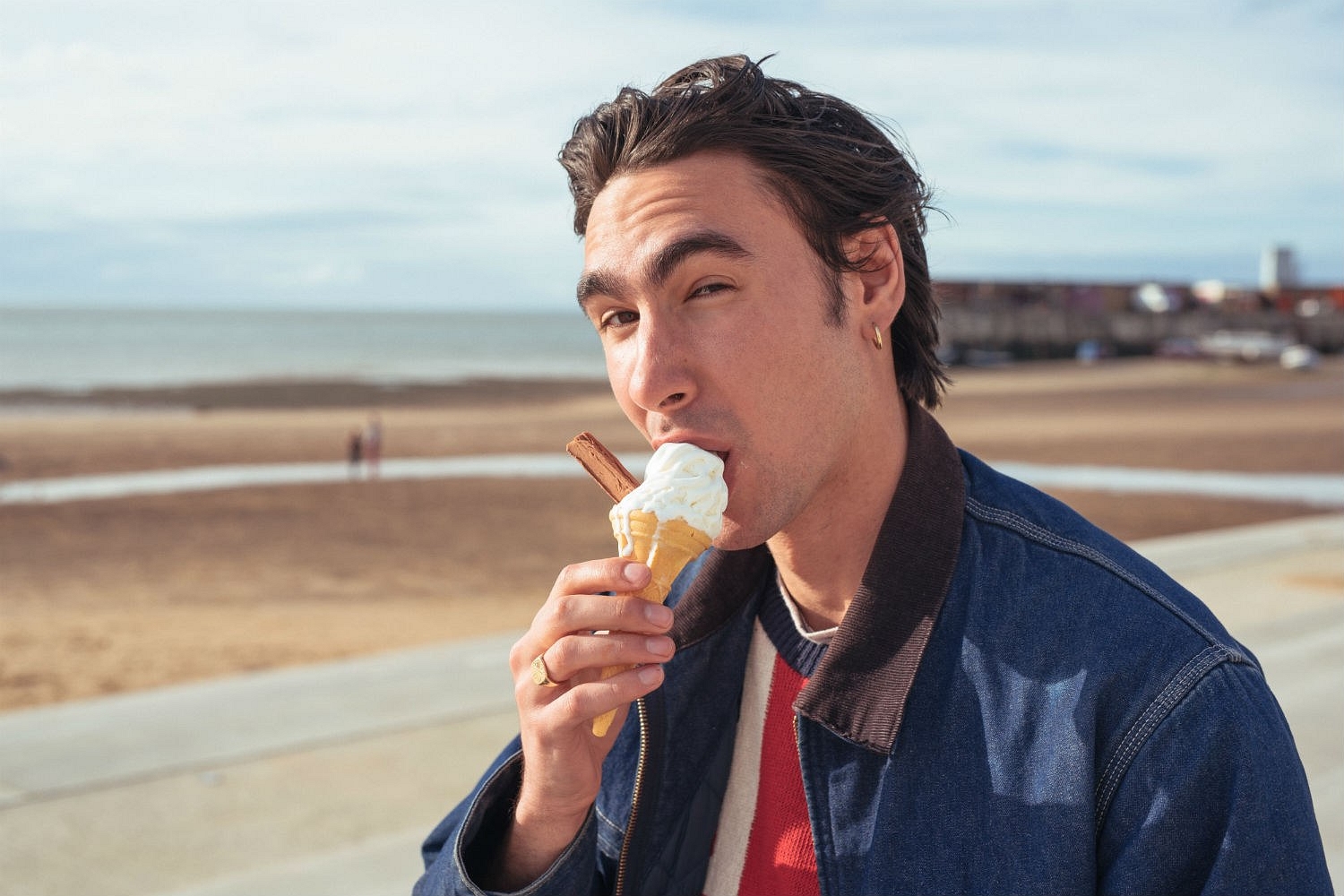 "I'd like to get a different experience. New York is the place where I'd do that," he says, perhaps doubting his dreams for a moment, because Margate's probably cheaper. "It's the hustle. The energy and the excitement. I know that I really love New York and I think I'd get on well there too." The response in the States is more welcoming than over here, he insists - even though he does get spotted by a couple of Dreamland punters in between rides. "There's a lot more opportunities. It feels like it's meant to be, in a way."
Some dreams take time to flesh out, but others come true in an instant. Last year, Oscar needed a vocalist to join him on 'Only Friend'. His first choice was Marika Hackman, and within a few days they were working together. "I really didn't expect her to say yes. We'd met and we had mutual friends, but I didn't really know her very well. I was thinking 'She's so famous, she's not gonna do it,'" he beams. "She's working on a new record, so I would like to think she'd invite me!"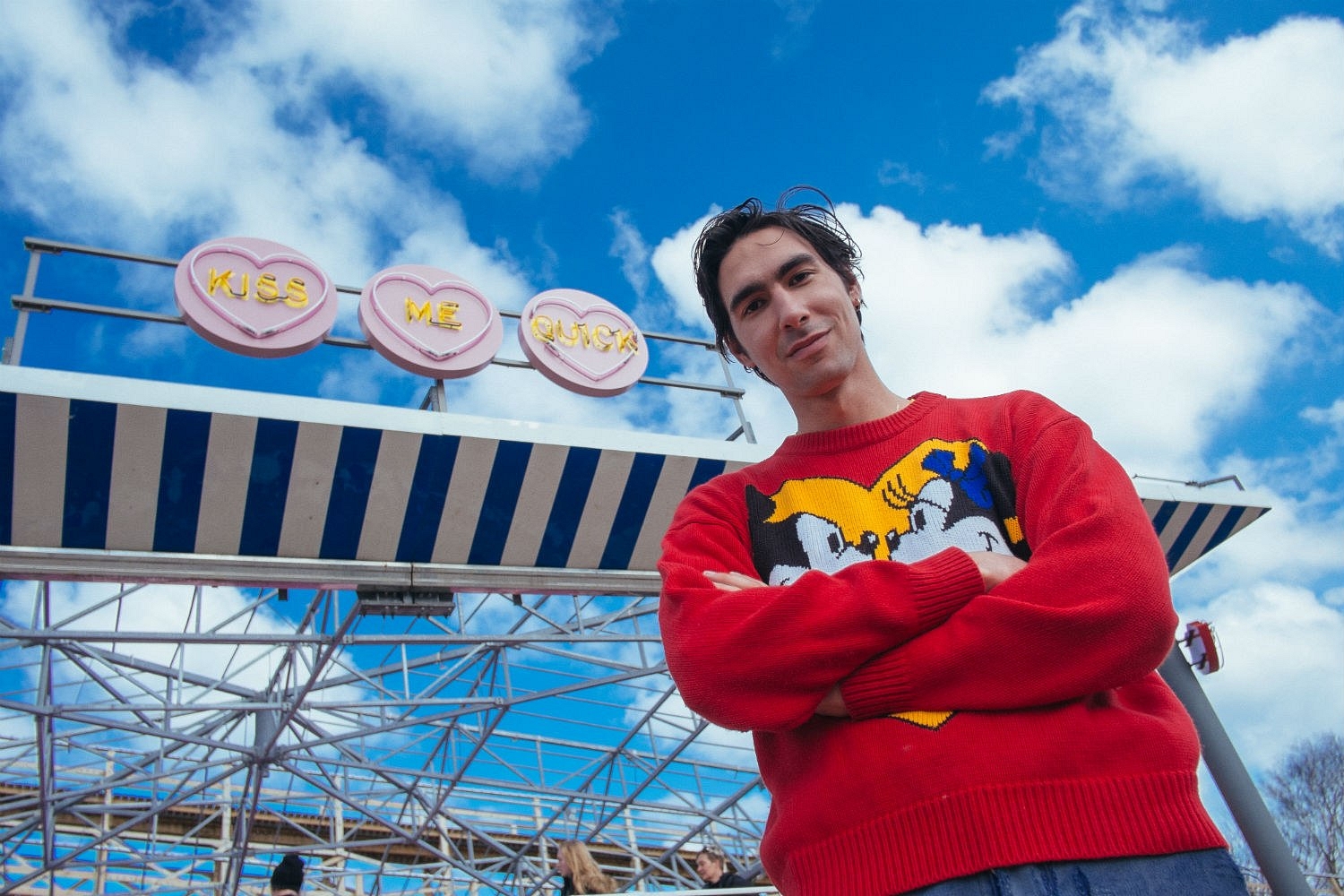 "I've developed an identity, almost by accident."
— Oscar
Next up on the bucket list is a trip to Japan ("I'm trying to find ways of getting there, slowly plotting what to do") and maybe even a musical transformation. His baritone is certainly capable of working in a different environment, it's just the case of taking that next step. With the Big Apple on the mind, you could easily envisage him taking on a Dev Hynes-style role, disappearing before re-emerging a completely different musician. "I'd love to do things like R&B, more electronic stuff. I guess it's about finessing what you have already. The guitar is great, but it's almost a distraction. I've come to that conclusion, since finishing the album. I want to put the guitar down, so I can go Jarvis Cocker on everyone."
There are countless directions he could take in the future, but for now Oscar's focused on establishing what makes him tick in the present day. "I've heightened the things I like and it's become a caricature," he jokes. "Like with Mickey Mouse. A picture gets taken of you wearing a Mickey Mouse top, it gets published and then suddenly that's a thing. Which is fine! I do love the Disney designs, in the same way I love Andy Warhol's silk-screen paintings. They stand for the same thing, to me. This gross fascination of mass production in popular culture," he says, surrounded by a fairground stall giving away cuddly Minions toys. "I've developed an identity of some kind, almost by accident. It strangely came together in a natural way."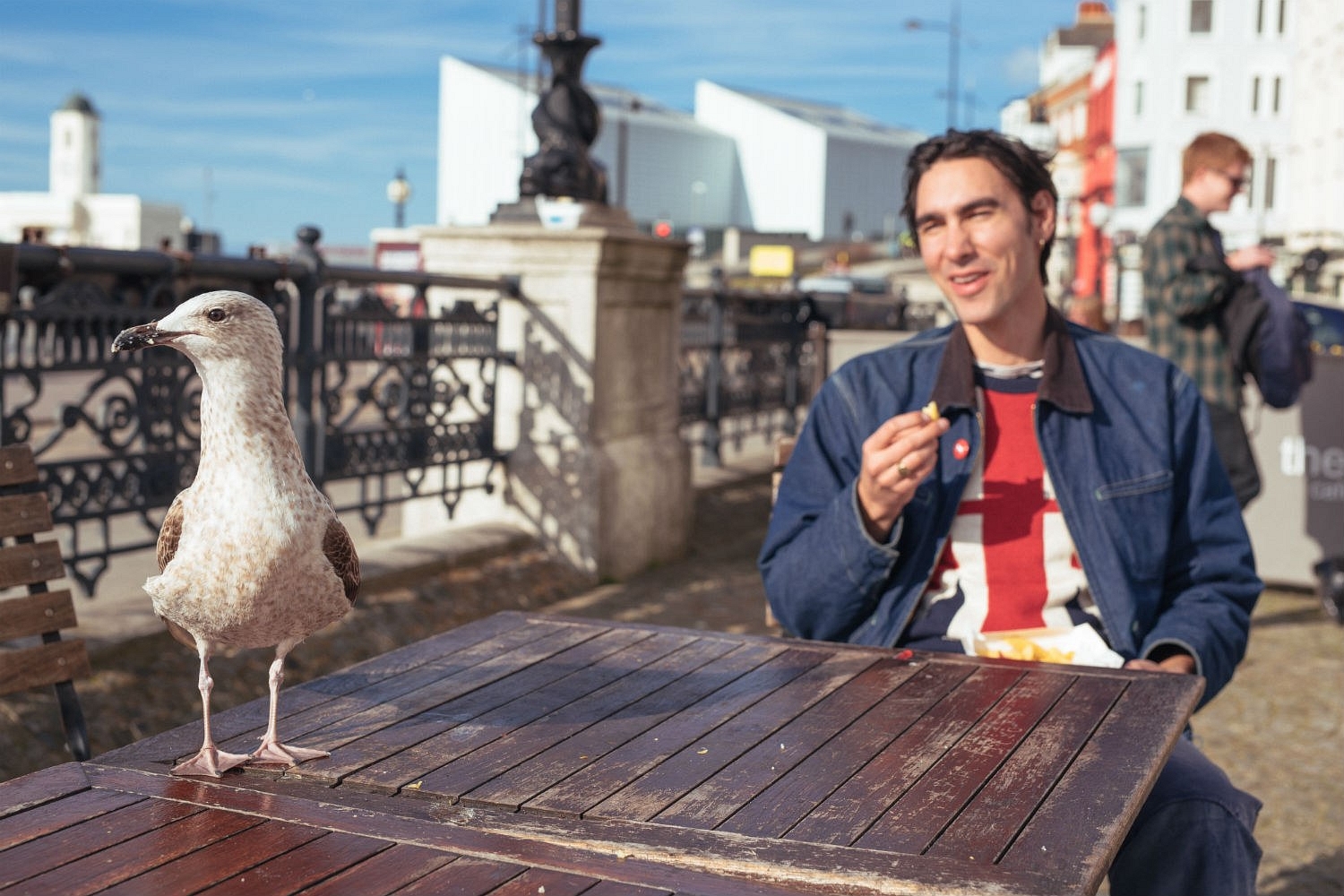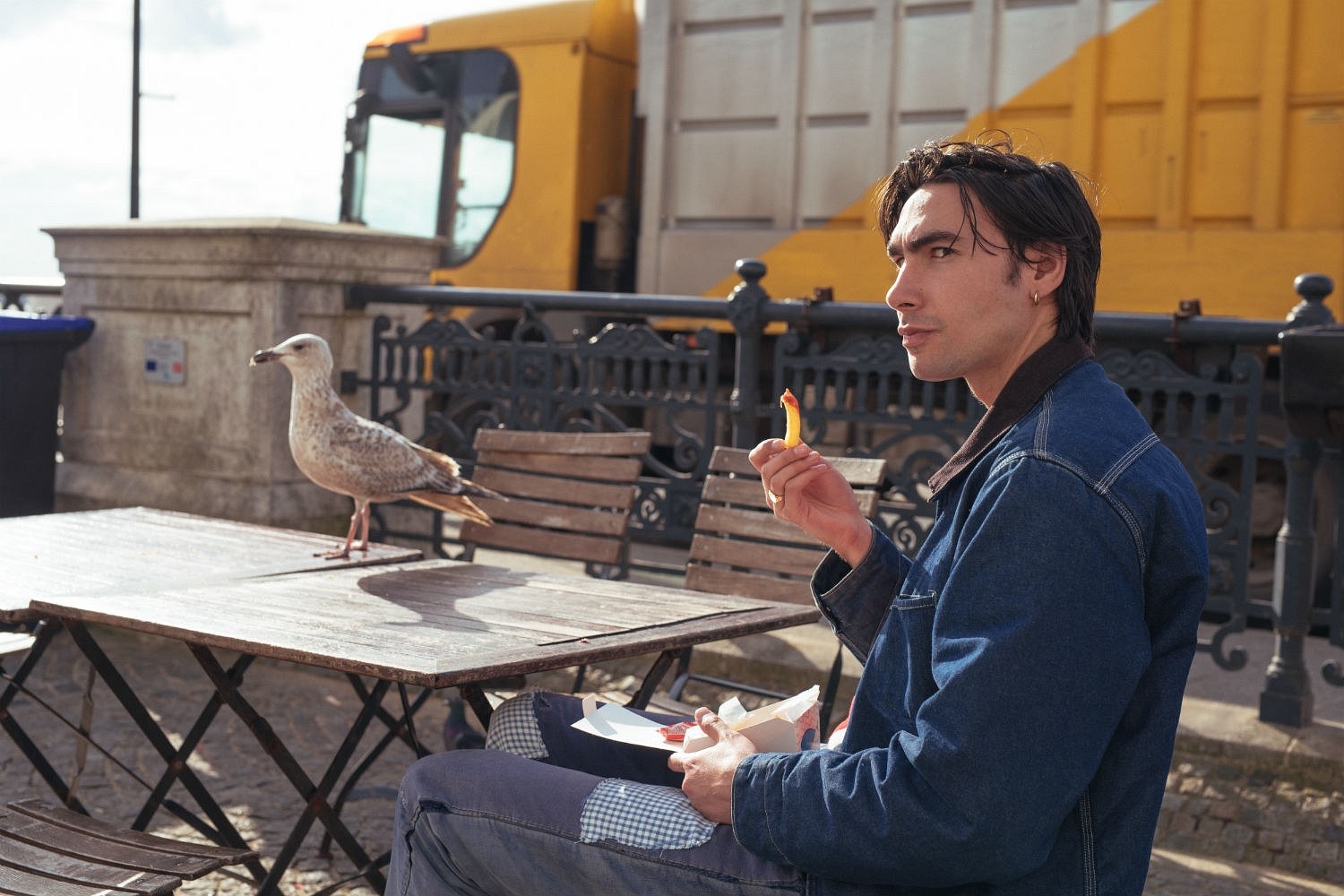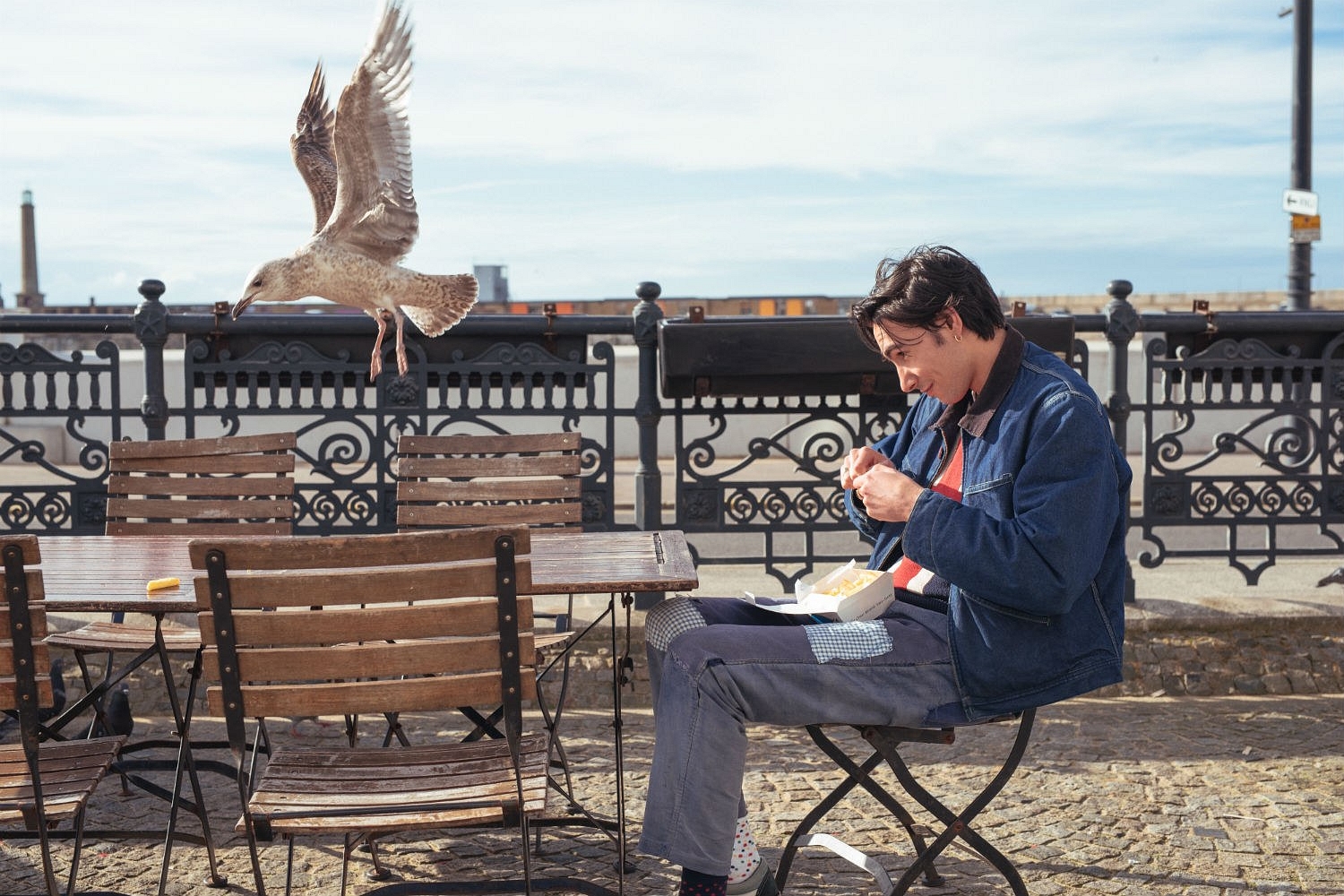 His dream day is coming to a close. "It felt like being a kid again," he says on the journey home, stacking together the Polaroids he's taken, a view of Margate disappearing into the distance. A few hours later, he's back in the studio working on demos, and dusting off the sand from his knackered shoes. In a quest to realise his dreams, Oscar never stops thinking about his next move. Only a fool would bet against him sharing a glitzy New York studio with the stars.
Pot The Blue
Oscar's pop obsession has to stem from somewhere. Turns out, he's been amongst the stars all his life.
BLUE - "I had a best friend growing up called Louie. His mum used to run a studio in Acton called Stanley House, where a lot of the pop stars used to cut their records. One of them being Blue. I was always in there causing mischief. I ended up playing pool with Blue. All of Blue. They let me take a shot. It was magical. A great moment, one I'll never forget."
THE SPICE GIRLS - "My mum was running a magazine in the '90s called Junk Mail, with her boyfriend. It was an eco-conscious 'zine. And she went and interviewed The Spice Girls, maybe even a month before they were famous. She went into Virgin Records and asked if they had any artists who'd want to talk about being eco-friendly. And they were like, 'We do have this one group. We don't really know what's happening with them.' My mum stole their details and met up with them in a cafe. I took the day off school. I wasn't even that ill. And I ended up in the back of a car. They woke me up in a car park by singing to me. It was crazy. We all went back to my grandma's house, where we did a photoshoot for the magazine. They were just getting drunk with my mum. A month or two later, they were everywhere. The most famous band in the world. I found one of the issues in my room recently. Geri recycles her tights to make shower caps. Mel B uses old ice cream tubs to put her make-up in on tour. Posh did something to do with loo roll - I can't remember now."
Photos: Mike Massaro / DIY.
Oscar's new album 'Cut and Paste' is out now via Wichita.
Taken from the May 2016 issue of DIY, out now. Subscribe to DIY below.
Read More
Featuring James Blake, Romy, Marika Hackman, yeule and more.