A genius? A maniac? Raury and the power of self-belief: "I want to empower my generation"
This Atlanta teen says he wants to change the world - and he really means it.
Of all the ballsy statements on 18-year-old Atlantan Raury's debut mixtape, 'Indigo Child', the standout is probably 'God's Whisper''s repeated refrain: "I am the saviour! We are the saviours!" bellowed loud and proud, for everyone to hear.
That's not all. The "project" - three years in the making - opens up with the chant: "We are the truth / we are forever / we are the youth / we are together." In this scattered, short attention- spanned, gutsy debut, there's one running thread: An unbelievable amount of self-belief.
Raury says he's hoping to inspire the youth, and he truly means it. This is an artist who'll sign autographs in between songs at gigs. Every piece of praise is retweeted. When shows are over, he'll take fans out for ice cream, because he wants to "get real" with them. In a short space of time spent with the newcomer during his visit to the UK, he runs around a park singing, scales a couple of climbing frames and bounds around with the energy of a thousand affectionate puppies. He's one of a kind.
It's easy to think the guy might carry a serious ego. He says it's the opposite. "I'm not this all-powerful, untouchable being," he claims, first off, before calling himself "foolishly humble". He doesn't care about "money, what kind of girl you can get, how much you can pop in a club" - his focus is on the people around him. "I want to empower my generation," he claims. Just watch him try.
A lot of what Raury says sounds fantastical, potentially batshit. One statement sums him up particularly well. "Even if you don't think I know what the fuck I'm talking about, just know that something's going on."
"What you listen to and what your mind digests - it becomes who you are."
— Raury
In an age of the Internet and limitless knowledge, Raury's big message is that people should seek out their own truth. This generation has everything on their fingertips, but they could easily go astray. "I'm no politician. I wouldn't say that I'm a philanthropist or humanitarian," he says, but he's dead set in spreading word that those growing up have all the potential. This isn't Russell Brand-stamped nonsense. There's no ulterior motive. It's the antipathy of apathy that Raury believes in. "Beyond just being an artist, if you wanna be the best gardener or whatever, the best chef - when you're nine, you can start looking this shit up before you go to college. By the time you're seventeen, you can be the equivalent of me in chef form. I just wanna put the idea out there, and you can formulate your own truth about whatever the hell I'm talking about."
At the age of eleven, he taught himself guitar by looking up videos on YouTube. Music was his full-time passion from fourteen onwards, and 'Indigo Child' took three years to put together. "I was listening to all different types of music that gave me all these influences because of the internet. I wasn't trapped by the radio or my local area. Not just the big names from Atlanta.
"What you listen to and what your mind digests - it becomes who you are," he states. "Five or ten years from now, I don't care about having a Grammy or anything like that. I want just a million, five million, ten million people to say 'I have accomplished my dream. My life is a lot simpler and easier because I heard this album'."
One of the biggest draws of 'Indigo Child' is a collection of four, real conversations he had with his mother when at a crossroads between taking things easy and becoming a big deal. "You need to rest, don't burn yourself out," goes one. "If you made it big, your head would be so fucking big that there would be no room for nothing else," is another.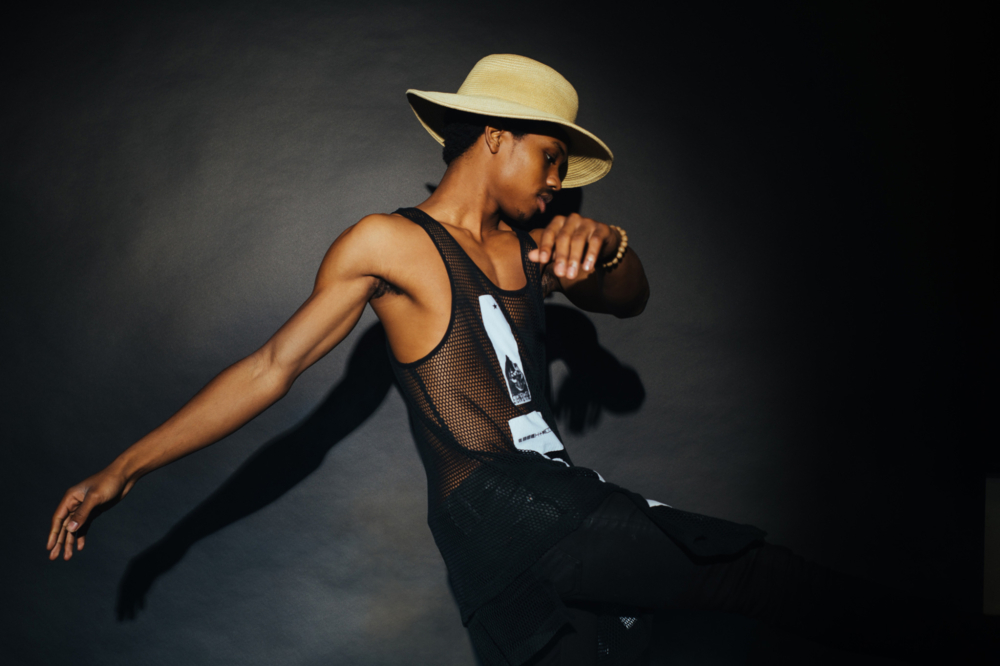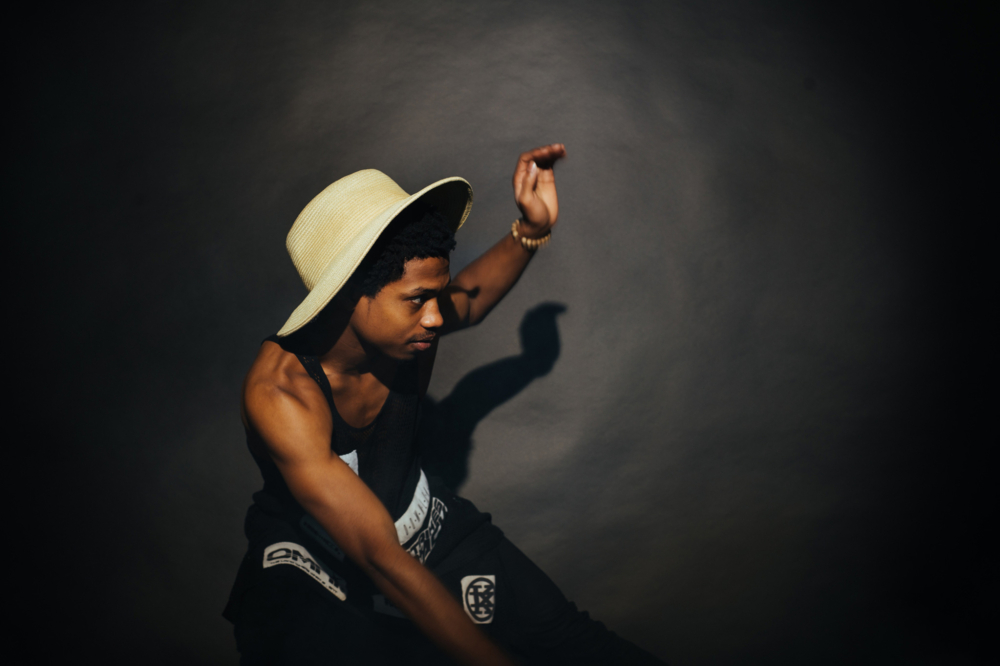 "Of course I've been smoking, drinking, doing what I'm not supposed to do - but hey, that's life."
— Raury
She might have a point. There's a hint of Kanye in the grandiose statements Raury makes - but that runs hand in hand with the (whisper it) genius he might also possess. "I felt like I wanted my project to be a peephole into my real life," he says, of these conversations, which he recorded on his phone presumably without permission. "I'm really glad that it just came out where neither one of us really looked bad. We didn't lose the argument, we just talked to each other about what was going on in that moment. People ask me like, 'How are you and your mom now? Are you guys alright?' The thing is, we probably went to Applebee's like two hours later!"
As per parental instructions, Raury says he knows "not to feed my ego." He makes big claims like wanting to "change a million lives, not sell a million records," but these statements are his currency. Without them, he'd not exactly sink without a trace, but it's difficult to imagine 'Indigo Child' taking off the way it has without these undaunted end-goals. At no point does he claim to be perfect. The 'God's Whisper' video - his breakthrough moment - shows today's youth smoking, snorting coke, going off-course. "We peer pressure ourselves and feel like we have to act a certain way. I showed myself doing the same things because I'm no saint," he says. "I don't ever want to portray myself as the image of perfection. Of course I've been smoking, drinking, doing what I'm not supposed to do - but hey, that's life."
He'll be the first to admit that 'Indigo Child' isn't a definitive mission statement. In the four years that he's been making music, he's gone from a "heavy rapping" style (getting comparisons to Kendrick Lamar on the way) to the acoustic-led, singing-first approach defining his first project. "After every show, I'm kicking my own ass about something that went wrong. Even with this project, I see a bunch of things that could have been better," he claims. This scatterbrained, clearly faulty first release is more about riding a wave, one of Raury's own making. There's every chance that when things take off, haters will arrive in their droves. How that affects his confidence will be the big test of 2015.
For now, he's winning over more fans by the second, one trip to the ice cream store at a time. "I know I'm not the only one making music of this calibre," he says. "This is a whole new era. There's gonna be a lot of other people coming out in the next five years that can do a million things and do them at a very high, respectable calibre. Real music is coming back on top. And it's thanks to your Kendricks, all the people that open doors for the world to be ready for artists like me and what we have to say."
Read More