Path To Peace: Sharon Van Etten
Born of living through trauma and coming out the other side, 'We've Been Going About This All Wrong' finds Sharon Van Etten attempting to write her own coping mechanisms.
Sharon Van Etten has always written about what's in front of her. Every album, she says a little sleepily over the first coffee of the day when we meet in East London, is "picking up from where I last left off". It's probably no surprise, then, that 'We've Been Going About This All Wrong', written and recorded primarily over two globally tumultuous years, is particularly intense - a bold and extreme listen that swings violently between sparseness and noise. "I didn't want to shy away from the real emotions that I was feeling," she begins to explain.
Even if there had not been a pandemic, the album would have been written amidst a period of major personal upheaval. Not long after touring 2019's hugely acclaimed 'Remind Me Tomorrow', a powerful reflection on moving forward despite lingering trauma, she, her partner and their young son moved from New York to Los Angeles. When wildfire season hit California shortly afterwards, they were ordered to stay indoors for their own safety as the sky turned orange and ash fell from the clouds onto her car. "It felt like the end of the world, and no one was telling me," she says. "I was just holding on to my family for dear life."
At first, it was a struggle to figure out how to process it all creatively. "For lack of a better term, I was more of a housewife than an artist for a while," she continues. "Figuring out how to go from housework to my own music was a hard shift in gears, shaking off the duties to just suddenly go and be creative." She felt uncomfortable writing purely political songs detailing Covid, the shambolic presidency of Donald Trump, and the swell in Black Lives Matter protests - or, as she puts it, "the racism that has always existed but was blatant because of Covid and the obvious dependency on the working class for everyone else to stay home."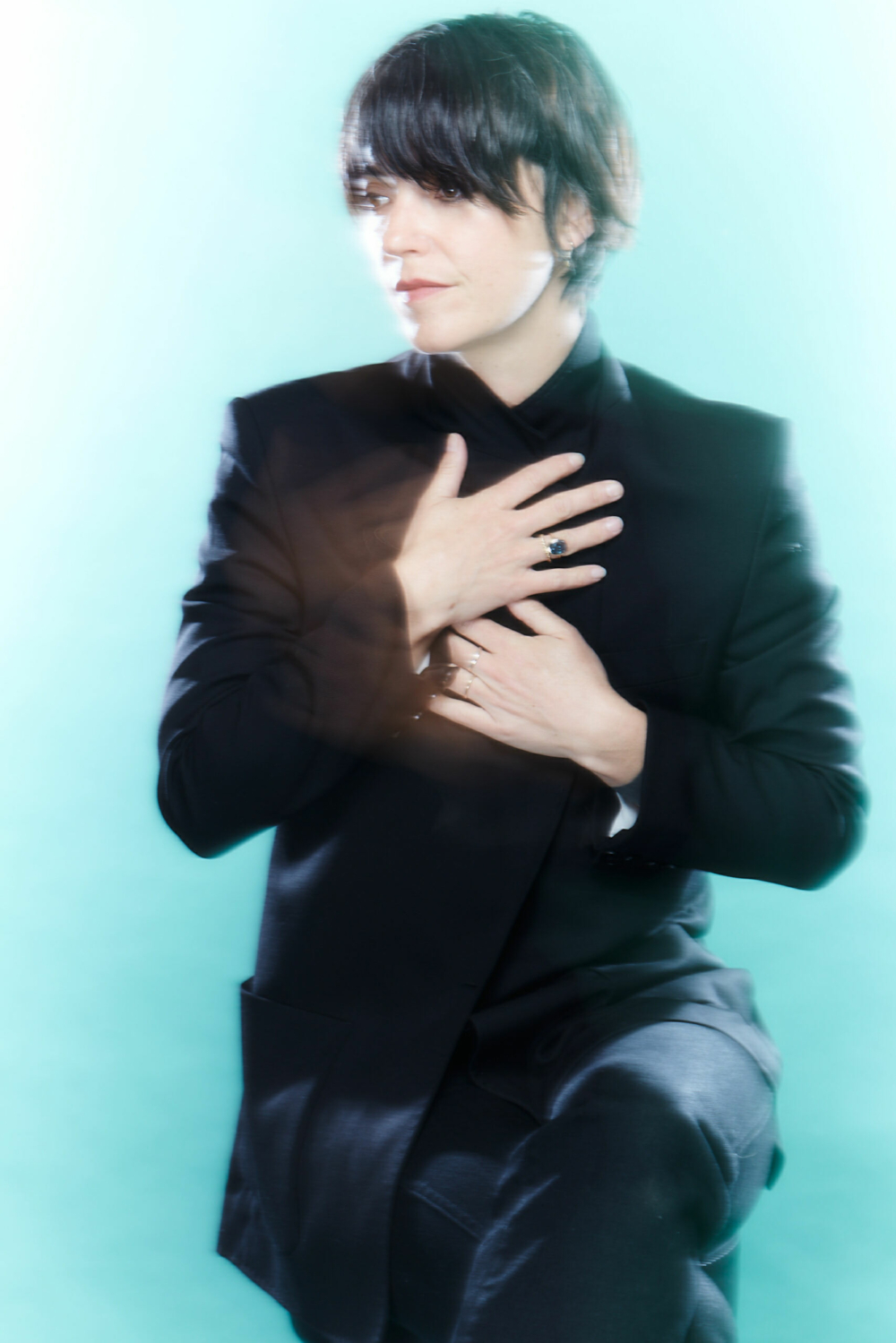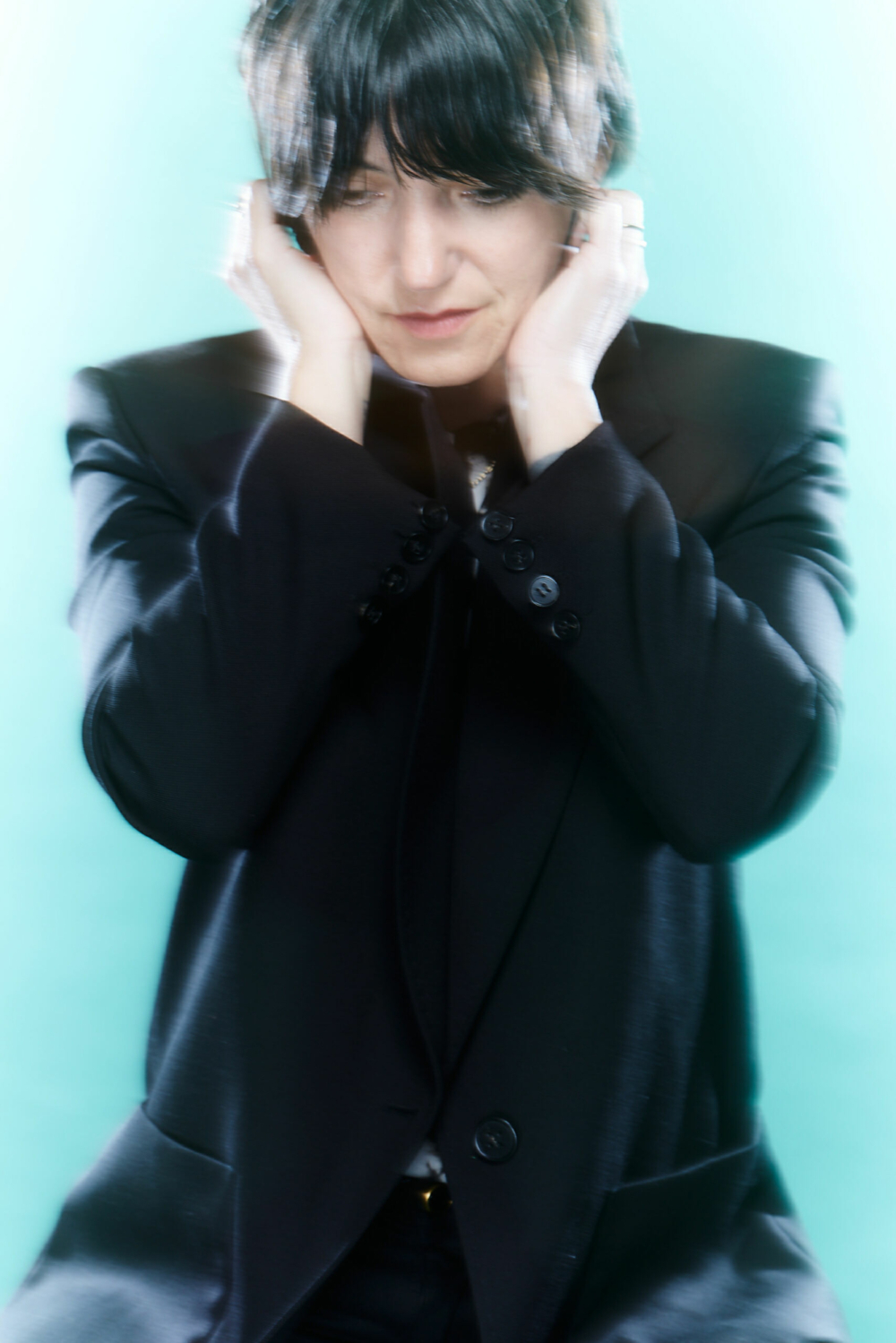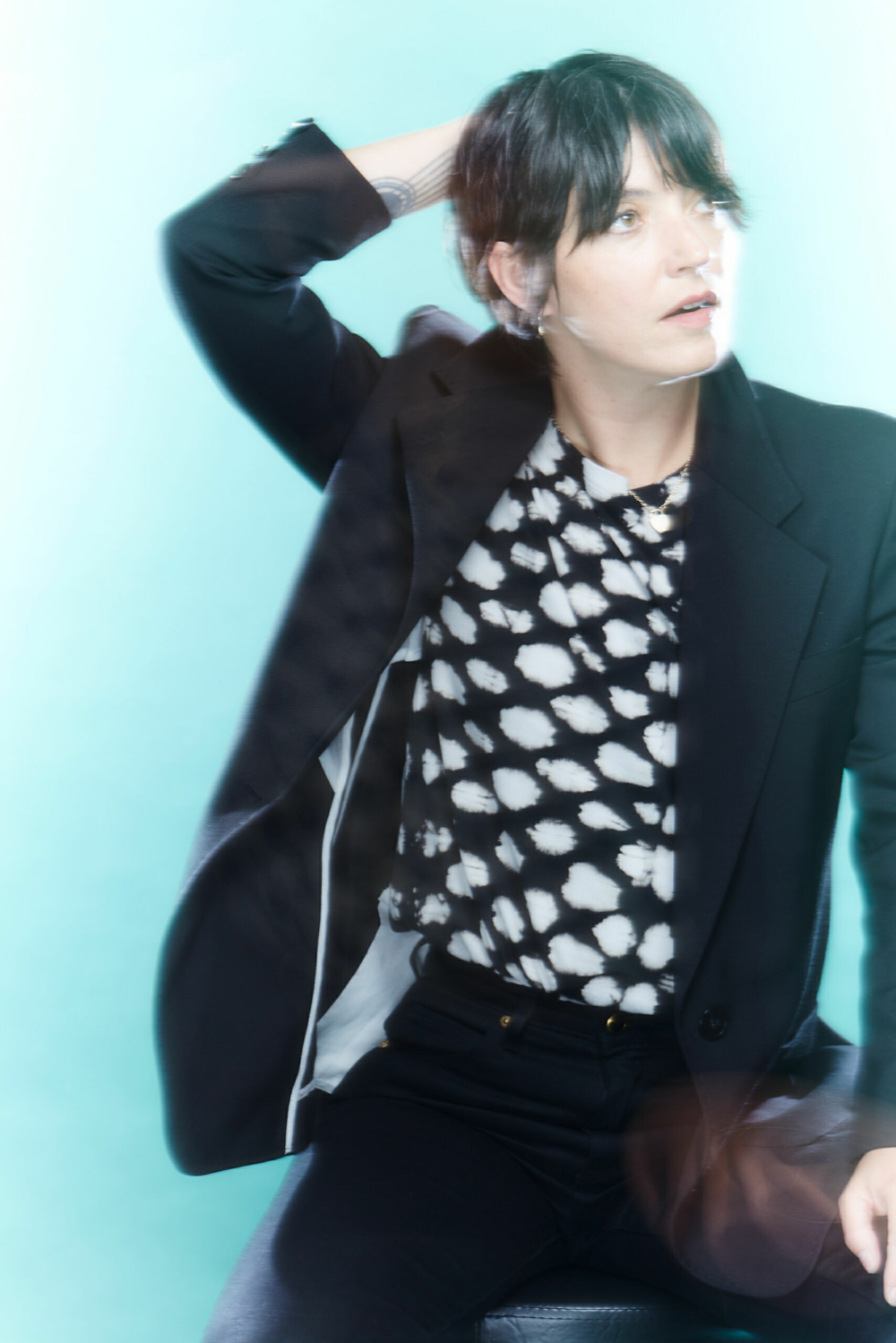 "It's OK not to feel OK right now - to put a magnifying glass to the little silver linings while also being fucking scared."
The solution, she discovered, was to focus on the little things and, in particular, that sense of holding her family close. In that idea, Sharon found a vast range of emotions that she could draw on, ranging from anxiety to comfort. On the one hand, she recalls thinking "I don't want to lose my family, and then I would have visions like, 'What if I'm the first one to go?' [I was] battling anxiety and depression while trying to have a brave face for my kid, waiting until he goes to bed to finally cry." On the other, she reflects on moments of profound gratitude. "I really like seeing my son!" she smiles. "Appreciating what I have, how lucky we really are in the context of the world. I have the best partner, the best kid, this sweet house, this fucking studio in my house. All these things I worked hard for, and I can finally sit still for a minute."
She found ripples of pleasure in the blue skies, and the lack of pollution that came with the grounding of international air travel. And it's for this reason that 'We've Been Going About This All Wrong' offers far more than gloomy lockdown introspection. "I like to have some light, some glimmers of hope," she nods, acknowledging that her ultimate intention with the record is to offer solidarity by drawing on the dramatic highs and lows of her own mini universe. "It's reaching out to the whole world more than it is just talking about my life," she continues. "It's trying to connect with people and to let them know that it's OK not to feel OK right now - to put a magnifying glass to the little silver linings while also being fucking scared."
You can hear that on the songs that populate 'We've Been Going About This All Wrong', which stretch along a vast emotional spectrum. As well as its moments of profound darkness and apocalyptic visions, there are equal counterpoints of reassurance and warmth. After the record's quietest and most tender track 'Darkish' - a song that Sharon sketched out some years ago but shelved - comes its most heartening, an electro-stomping meditation on self-forgiveness called 'Mistakes'. Her voice across the record, meanwhile, is often overwhelmingly powerful. On its aptly-titled opener 'Darkness Fades', delicate acoustic arpeggios give way to a firm and determined drum beat, the singer's voice soaring with a profound, almost choral quality. In this rush of noise, it's impossible not to feel at least a little bit emboldened.
Lifting herself to that point, however, took a lot of work. Three of the bandmates she had toured extensively with throughout 2019, she explains, provided something of a lifeline. "I thought they would be tired of me after touring for a year, but it turns out they're my brothers," Sharon smiles. Having got to know each other on the road, the group were attuned to each other's highs and lows, and would "know when to reach out" to one another. "I don't want to bombard people with demos, but they were like, 'Bring it on!' I'm usually very guarded, but I shared things very early on, just for me to feel connected to them and vice versa. I wanted them to know I was still thinking about them, and I wanted to make music with them."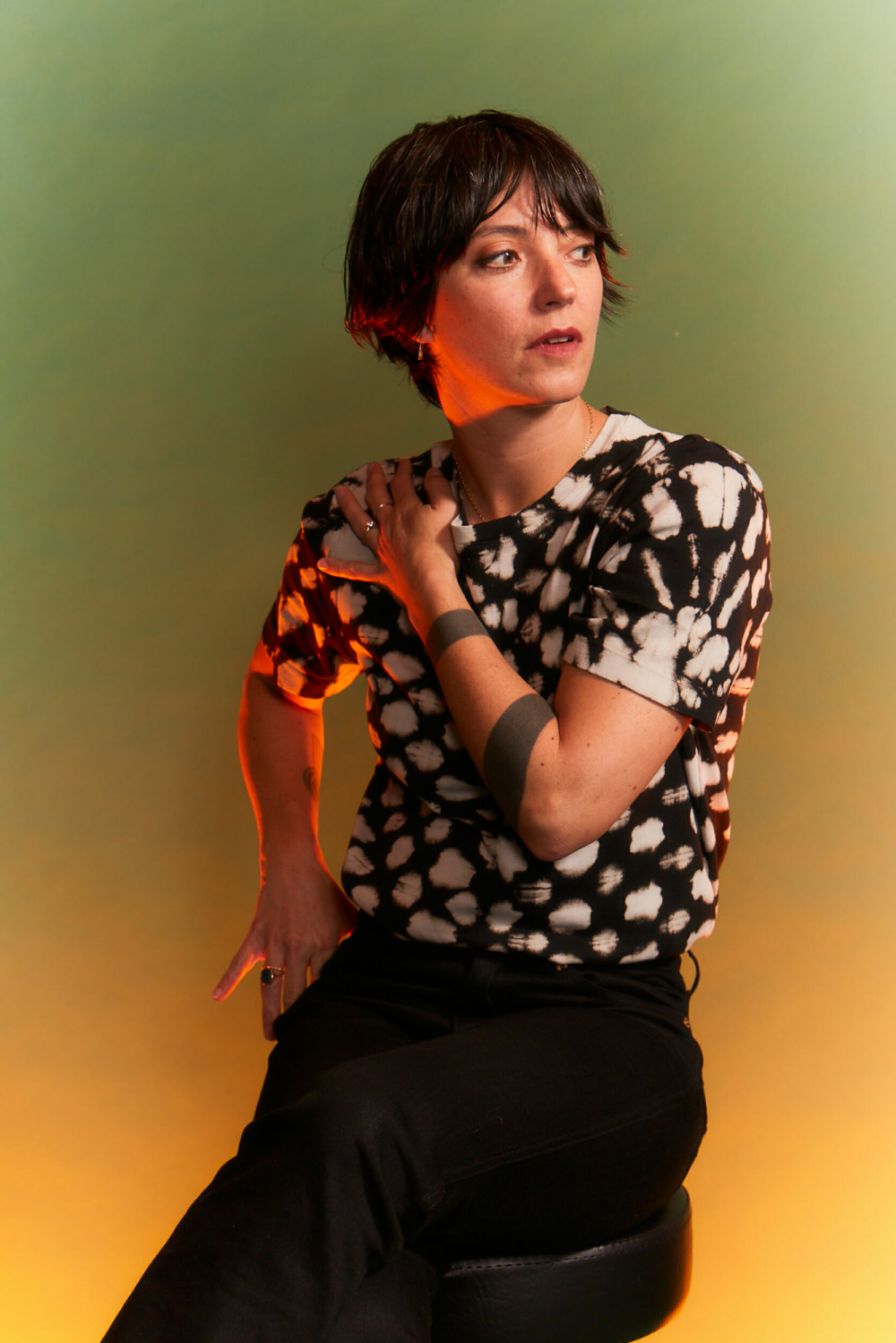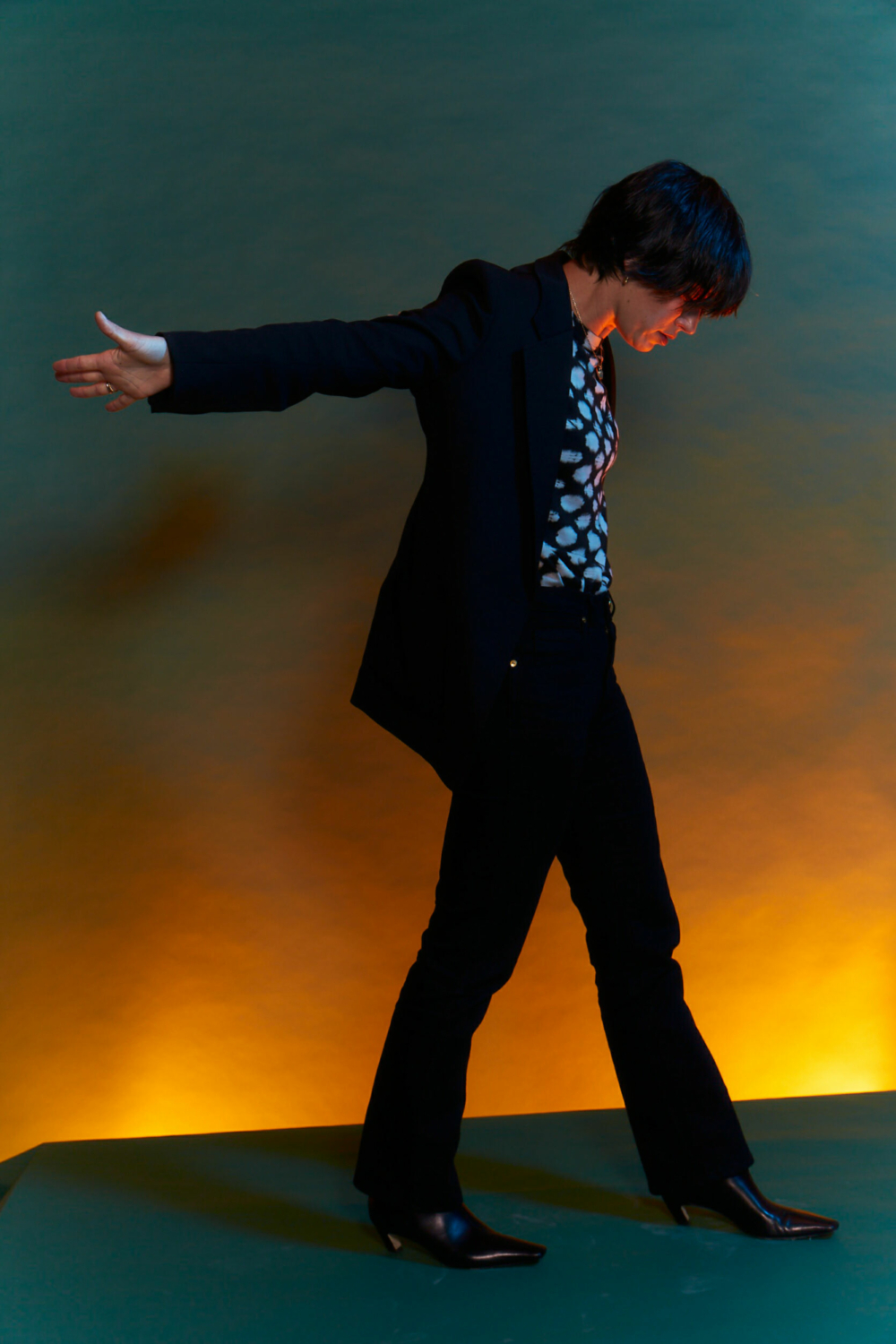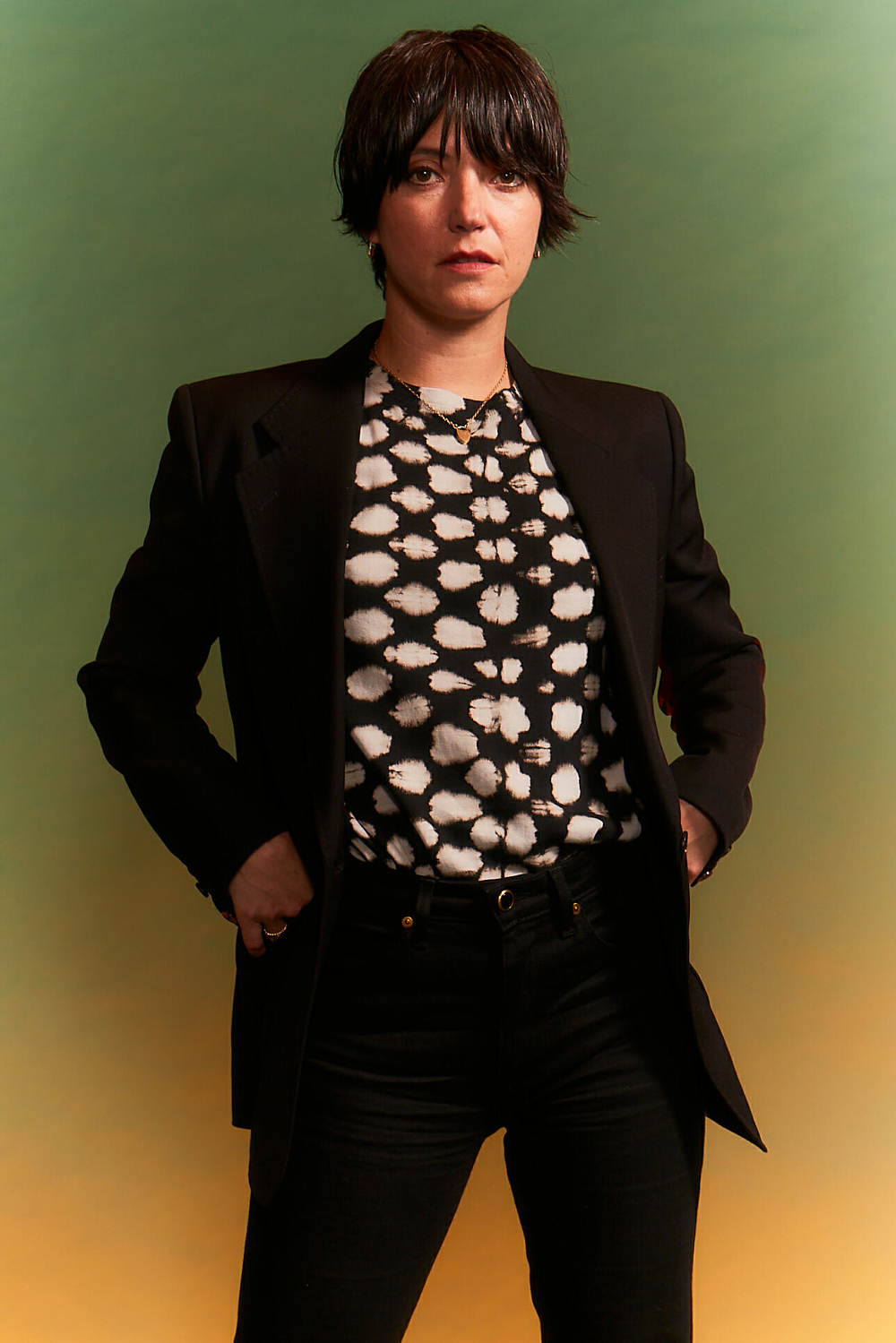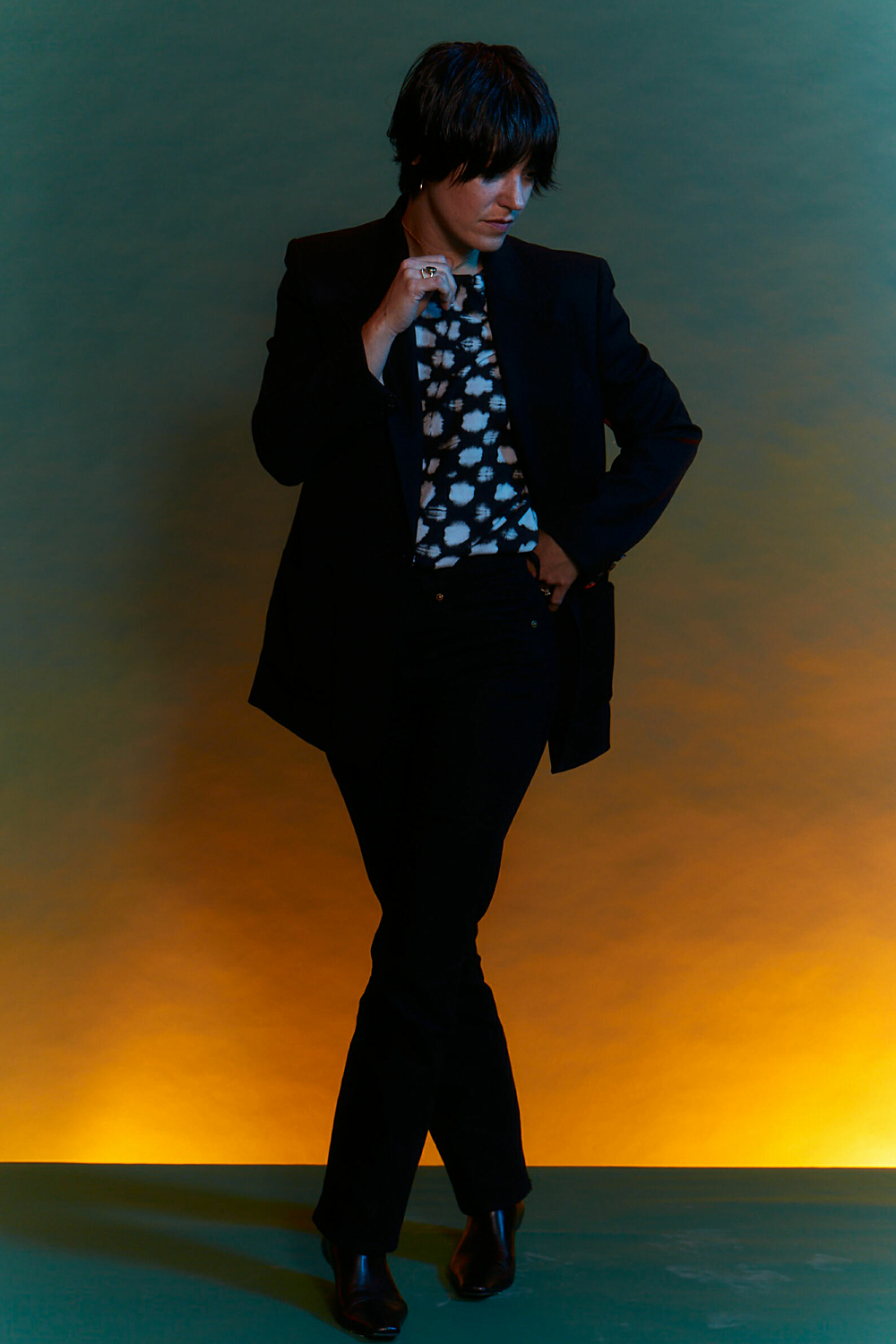 "I'm a rape survivor, and it took me years to learn not to be scared to go outside, not to look over my shoulder."
Yet at their core, the foundations of 'We've Been Going About This All Wrong' were created entirely by Sharon herself, alone. When she would catch herself slipping into periods of depression or anxiety, "I would prescribe myself the studio, just to play, not record." The creative process went further than just being a coping mechanism; it was an act of reclaiming control at a time when society seemed to be crumbling.
"I'm a rape survivor, and it took me years to learn not to be scared to go outside, not to look over my shoulder," she says. "I finally had all the things that I needed to feel safe, but then suddenly I'm being told I can't go outside!" She recalls going into survival mode, purchasing an axe and stocking up on water. "I feel like anyone who has experience of trauma knows that feeling of being hyper-vigilant and trying to control your surroundings, [that] even if it brings anxiety, it's a way to feel safe. That concept is throughout the record, for sure. Even the way I wanted to take the tracks from my home studio."
Sharon is releasing the album without any singles (recent tracks 'Porta' and 'Used To It' will be standalone releases) in order to best express the vast range of emotions it contains with as much clarity as possible. "I chose the sequencing with intention, so that it's an experience for the listener. It's a journey, if you have the time," she says. In this final act, she's simultaneously presenting an album that shows the process of powerfully reclaiming control amid total turmoil, and handing it over to a listener so they can use it to do the same. "So that people can listen to it however the fuck they want to."

'We've Been Going About This All Wrong' is out now via Jagjaguwar.
Read More