It's written in the stars: Sinead Harnett
From collaborating with Wiley and Disclosure to touring with Rudimental, North London native Sinead Harnett is working her way up.
"I was playing a valium-addicted wife of a gay man," casually recounts Sinead Harnett. "[Tony Kushner's] 'Angels in America' was my last performance at uni. Afterwards we were having celebratory drinks of wine, and I'd just got Twitter. I checked it and I saw all of these mentions… from Wiley. I spoke to him that night, and he was in Jamaica. He was like, 'I've got this tune for you, come over!' I thought, well, no, I've got to graduate! Send it to me and I'll work on it."
It's been three years since North Londoner Sinead Harnett's notifications suddenly got taken over by the so-called Godfather of Grime. Her collaboration with Wiley made its way to BBC 1Xtra, and in doing so, opened the door. After that Sinead lent her vocals to Disclosure's 'Boiling', just as they were making their own breakthrough. She featured on 'Baby', by Rudimental, too, and ended up on their tour as a vocalist. It's been something of an intensive crash course to say the least. "Before this becomes your job," she reflects, "you're just that little girl singing into hair brush, in the mirror – you think it must just happen overnight."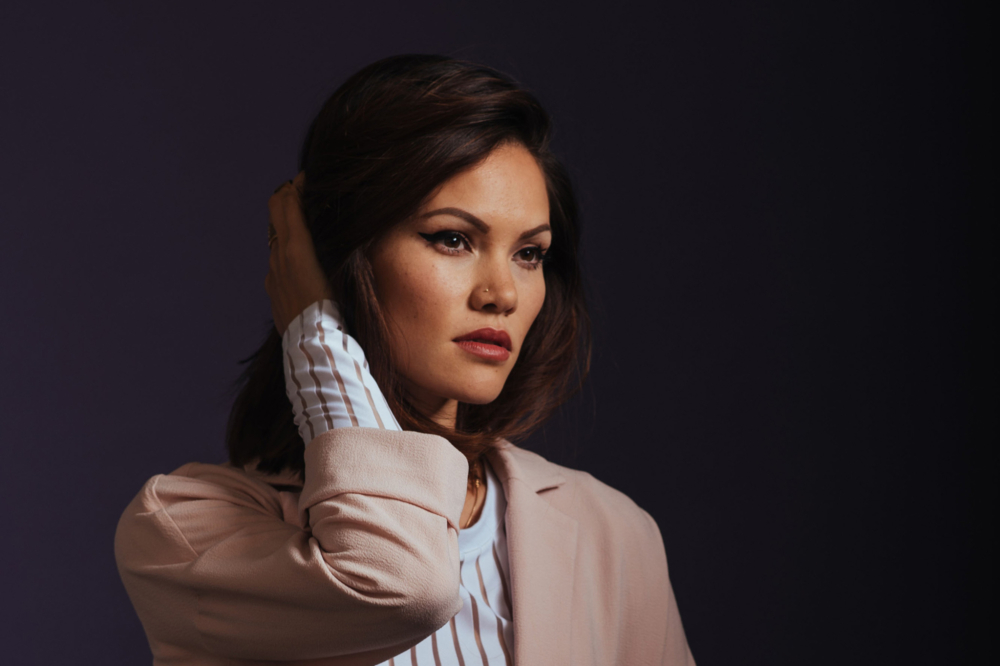 Sinead's debut EP 'Now' quickly established her as an artist in her own right, though. Despite the euphoria, there's also a soulful and personal undertone to everything Sinead does, like a Deep Meaningful Conversation on a crowded dancefloor. Released in August, 'Now' marked "the start of me doing my own thing. Everything that's happened since then in terms of my confidence, it's gone up," she says. "I'm excited to see how the path that I've started unfolds. I always want to be the best version of myself as an artist, to inspire others to be the best versions of themselves. I don't know if that's cheesy?"
The debut album, Sinead explains, is all done now bar "finishing sprinkles", and will be out "hopefully middle of 2015." While meticulously perfectionist when it comes to music, she can't settle on a final album name. "I'm so about living in the moment," she justifies. "I'm really bad with decisions because I'm a Libra." What happens next is "up to the universe," but she's not too worried about the course her path will take. No musician, she reasons, ever really breathes a sigh of relief anyway. "I don't think Beyoncé is very calm right now," she shrugs. "It's the end of the marathon bit for me, now."
Taken from the December 14 / January 15 issue of DIY, out now. Photos: Mike Massaro.

Get your copy of the latest issue
Read More