Interview Slow Club: "We wanted the album to be simple and beautiful"
With a new album out this week and a Latitude Obelisk Arena slot on the horizon, Slow Club realise their pop vision.
"I do think we're the same people. I mean being in a band for seven years makes you completely mad and insane as a useless human but it's still very much Charles and me, and if he's not happy, I'm not happy and vice versa. There's still this compromise that seems to work… so far."
Rebecca Taylor from Slow Club is having her make-up done, and she laughs as she ends her thought, contemplating whether the two members of Slow Club currently sat in The Village Underground dressing room are the same people who released their debut album, 'Yeah, So?'.
Charles Watson nods in agreement. "And we spend a lot more time together now – it used to be that when we finished the album we'd go our separate ways."
"Well, you've chilled out," Rebecca grins.
"And you've grown up," replies Charles, without missing a beat.
What's clear from chatting to Slow Club is that their closeness is reflected in the music. Just like with their albums, an interview with the duo shows them to be funny, warm and disarmingly, refreshingly open. This month they return with new album, 'Complete Surrender', and after just one or two listens it reveals itself - just like their previous albums did - as an old friend.
It's a record that you want to return to daily to reassure that, hey, everything is going to be ok. It will be there for you, it will console you and make you laugh. Yet it's also an album that sees them take a decisive step forwards. They're a band who've always been more pop than the twee label they were landed with when they started suggested. And with 'Complete Surrender', it's become a mere speck in the distance. This is the record that sees their pop ambitions well and truly realised.
There's country in here too, beautiful torch songs and hints of Motown (Slow-town Club anyone? No, never mind). They wanted it to sound "expensive and beautiful" while still remaining stripped back and personal, and boy have they delivered.
The result is a record where those big themes of love and loss – the ones Slow Club do so well – are still there but here they're soundtracked by big, classic pop music.
"This is the most happy I've been with a record," beams Rebecca. "I find things like strings and brass so beautiful so I love how the whole album sounds.
"Charles and I were in a really good place and the songs were really important to us both – none of them had fizzled out in terms of what we felt about them. It was just a wonderful experience."
Charles has a slightly more pragmatic reason. "I just think we were a lot more prepared."
"I think it's magic and Charles thinks it's because we were prepared!"
"We worked really hard for a year before we got to the studio."
"Really hard slash go to Sainsbury's a lot," laughs Rebecca.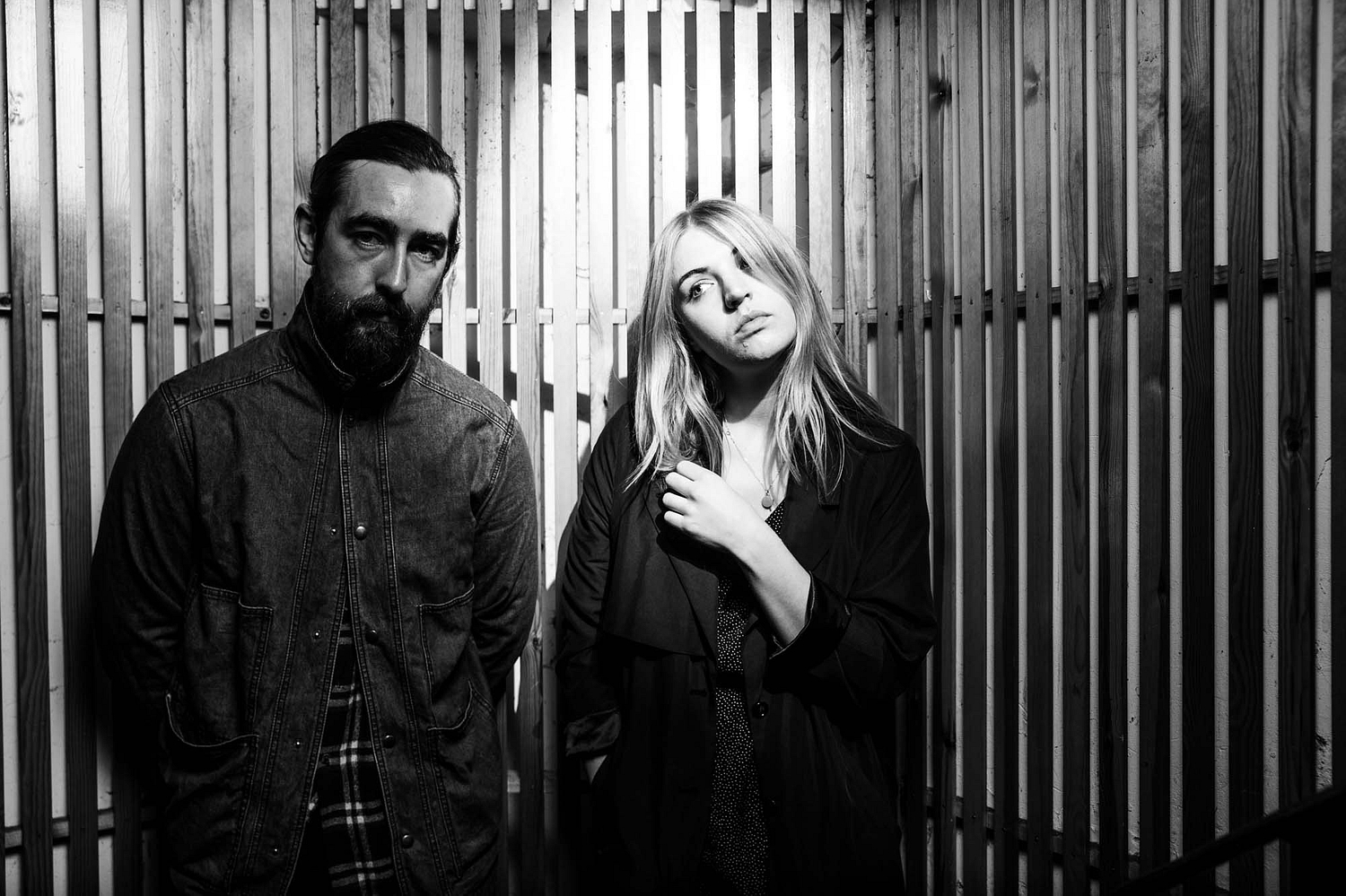 "The next record is going to be insane disco."
— Rebecca Taylor
Whether it was inspired by a meal deal or magic it's obvious this emphasis on planning meant they had a clear idea of where they wanted the record to head. "With every record, we've always made a conscious decision to make things even more streamlined," explains Charles. "I think that just comes from becoming better songwriters."
"We wanted it to be simple and beautiful," says Rebecca. "Some of the songs have taken on a life that I didn't think they'd get but mostly they're what we intended."
"There's one called 'Dependable People and Things That I'm Sure Of' that I wanted to be really stripped down but in the studio Colin (Elliot) our producer could hear something more in it and it became something much more than I thought it was going to be. And 'Wanderer' was completely different to what we expected. I couldn't believe Charles went for it. We sent the song to the moon basically."
"I was totally surprised myself," admits Charles. "It was just going to be piano and drums basically and then we had this old synth in the studio and we had this patch called Greek Power which is essentially like Vangelis and totally doesn't fit with the record at all but it just worked."
The first single – the title track from the album – comes complete with a pulsating hook and dramatic string section: it seemed to take people by surprise.
"It doesn't shock us! It encapsulated what we were getting at," says Rebecca. "We both said 'Yes, that's the first single'. I kinda wish we made a record of songs like that. The next record is going to be insane disco."
As a first single it also showcases a confidence that this is them – this is what they do. A big, gleaming pop song. Do they feel that sense of confidence?
"I'm definitely singing how I want to sing now," agrees Rebecca, though Charles is more hesitant. "I feel with singing I'm still finding where I want to be with it. I find it quite hard to sing in certain places. But with this one I spent a lot of time practicing how I wanted to sing."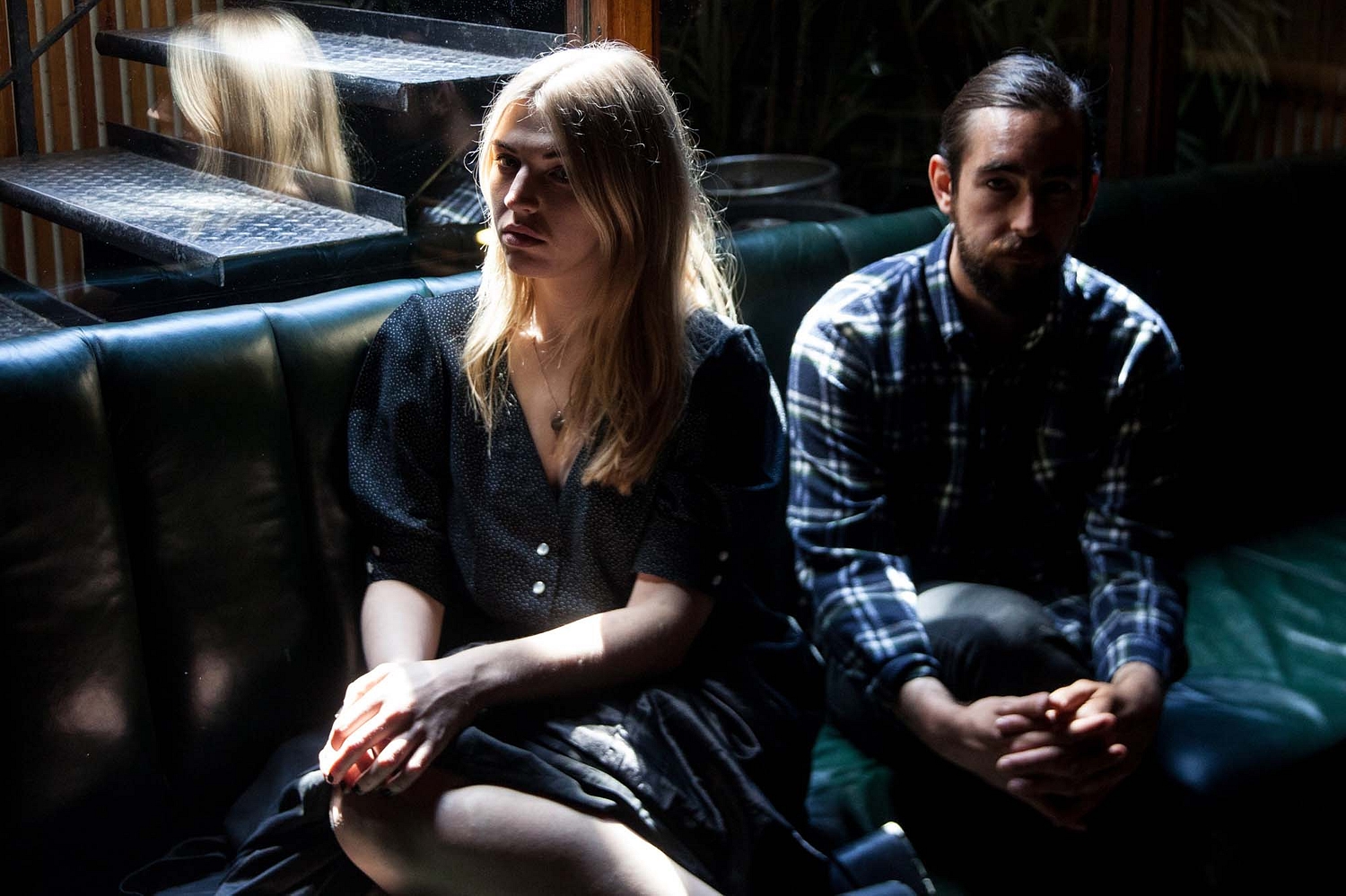 And it's the stunning, beautifully poignant 'Number One', written by Charles, with lyrics about 'wanting to understand yesterday', that means the most to both of them.
"Before you wrote it I was willing you to write it."
"I'm really happy with it. Writing in the first person doesn't come naturally to me," explains Charles.
It is this togetherness – that knowledge that they have each other's backs – which you can instantly feel. It's what makes Slow Club this idiosyncratic gem: with their pop songs, their deft, touching lyrics that blow you away and those small, relatable details that make you feel like this is your best friend. It's pop, but different to Rebecca's beloved Katy Perry and Taylor Swift.
"I don't just listen to them! We listen to some fundamental bands: Neil, The Beatles, Fleetwood Mac. And Bowie – lots of Bowie."
But it's what makes them different and where they take those inspirations that makes them so great.
"This record is a lot more separate," says Charles. "But the collaborative songs are a lot more cohesive than the last one. We've both just allowed each other to write songs from our own point of view and enjoyed the fact that we've both got different opinions and visions… we're very different people."
And what of their ambitions for such an ambitious sounding record?
"Global domination!" shouts Charles.
"We've being doing it ages and we love doing it but it would be great to reach a few more people," says Rebecca more realistically.
Charles concurs. "I think we've been really lucky because we've never been a band that have been super-championed by anyone – we've kind of been able to go slowly on our own terms with the freedom to do what we want. I think some bands have massive first albums and then are like 'Arrgghh'. I don't think that's a nice feeling, I wouldn't want that."
It's left to Rebecca to provide the best answer. "I want to be an M&S girl. How good would I be?"
Taken from the July issue of DIY, out now. Slow Club's new album 'Complete Surrender' is out now via Caroline Records; they play Latitude on 18th July. DIY is the official partner of Latitude 2014. We'll be bringing you extensive coverage from in and around the festival - look out for copies of the July 2014 issue in the Latitude supermarket, too!
Read More
Featuring King Gizzard & The Lizard Wizard, IDLES, Tkay Maidza, Sleater-Kinney and more.