Neu TĀLĀ: "Our house was a big cultural source"
TĀLĀ is the product of trips around the world, sitar jam sessions and Michael Ball. Meet 2014's next one-of-a-kind producer.
Whether it's in the "crazy house" she grew up in or the culture shocks she experiences today, new producer TĀLĀ absorbs madness and applies it to her own scattershot sound. Signed to Aesop (the early home of SOHN) for her first two EPs, the songs tucked under her belt put the "kitchen sink" approach to shame. Her first work, 'The Duchess', feels like going around in the world in ten minutes, let alone 80 days. A fusion of dance and pure-pop - using an insane patchwork of weird influences and distant samples - sounds like the kind of music aliens might produce if they had just a couple of days to explore planet Earth before guessing where it's headed next.
There's method behind TĀLĀ's all-everything approach. "I have way too many ideas - I have to sieve them," she jokes. "Usually I try and visualise a song when I'm writing it, to see where it's going. A song like 'Black Scorpio' feels really warm. It feels like you're in a hot country. And that's why it's bigger, brighter."
Her background involves growing up in a house where in one room, her "food connoisseur" / music-obsessed father would "pick up a sitar, have a little jam in our kitchen," while in the room next door "my mum's got something like Michael Ball on." She admits that "now when I think about it… Our house was a big cultural source."
TĀLĀ says her unusual musical upbringing is "probably something I wasn't aware of, but it's had a massive effect on me." She hasn't stopped absorbing, either. Titles in 'The Duchess' point to specific travelling experiences, like watching a wedding procession in Thailand (for 'On My Own in Hua Hin'). On that song, she begins with a sample of ecstatic, traditional drums and polite clapping. It's sourced from her iPhone - one of many self-samples she puts together while seeing new things. "Sometimes I'll be somewhere and I'll hear something that interests me, and I'll record it. When I come back, I'll have these random audio recordings. And they're gems. They're one of a kind," she says. "And you don't know if anyone will like it, or if it'll make sense to anyone else. I just know I'm feeling this, so I hope that other people will gravitate towards it. It's more real than something coming from your computer."
The rest of 2014 is all about laying ambitious plans for how to figure out this ultra-excitable sound - compared to both Jai Paul and Grimes in recent months - in a live environment. There's also the release of her second EP, 'Black Scorpio', and she's just set up residency in her own Soho studio. Top of the agenda, however, is another visit back to Thailand. "I'm going to go back the day after Boxing Day to Thailand. I need a holiday," she says. "You know when you're somewhere different? The scent, the colours, the sound - everything. It's like a sonic soundscape that you're absorbing, and then you take it back with you." The distinction between a typical traveller and TĀLĀ is she isn't just being struck by something new, she's using culture shocks for her own purpose.
With your music, it feels like you're throwing so many ideas into it.
It's usually quite chaotic. It depends where it begins. Every song's different. With 'The Duchess', I had these weird vocal layers I was building, and I'd make a little loop around them. It eventually progressed into what it is today. But it was a one-loop thing. But say something like 'On My Own in Hua Hin', I had drums from a video I'd filmed in Thailand. There was this Thai procession band. I took the video, converted it into audio, then used that as the basis to build around. It's really bad quality - shit, converted. Sometimes I'll have a vocal idea. I might be working with some chords, and I'll bring in a vocal melody - really random, no words - and then I'll build from that. It's sort of spontaneous. I like to keep it like that as well - I like not knowing where it's gonna go.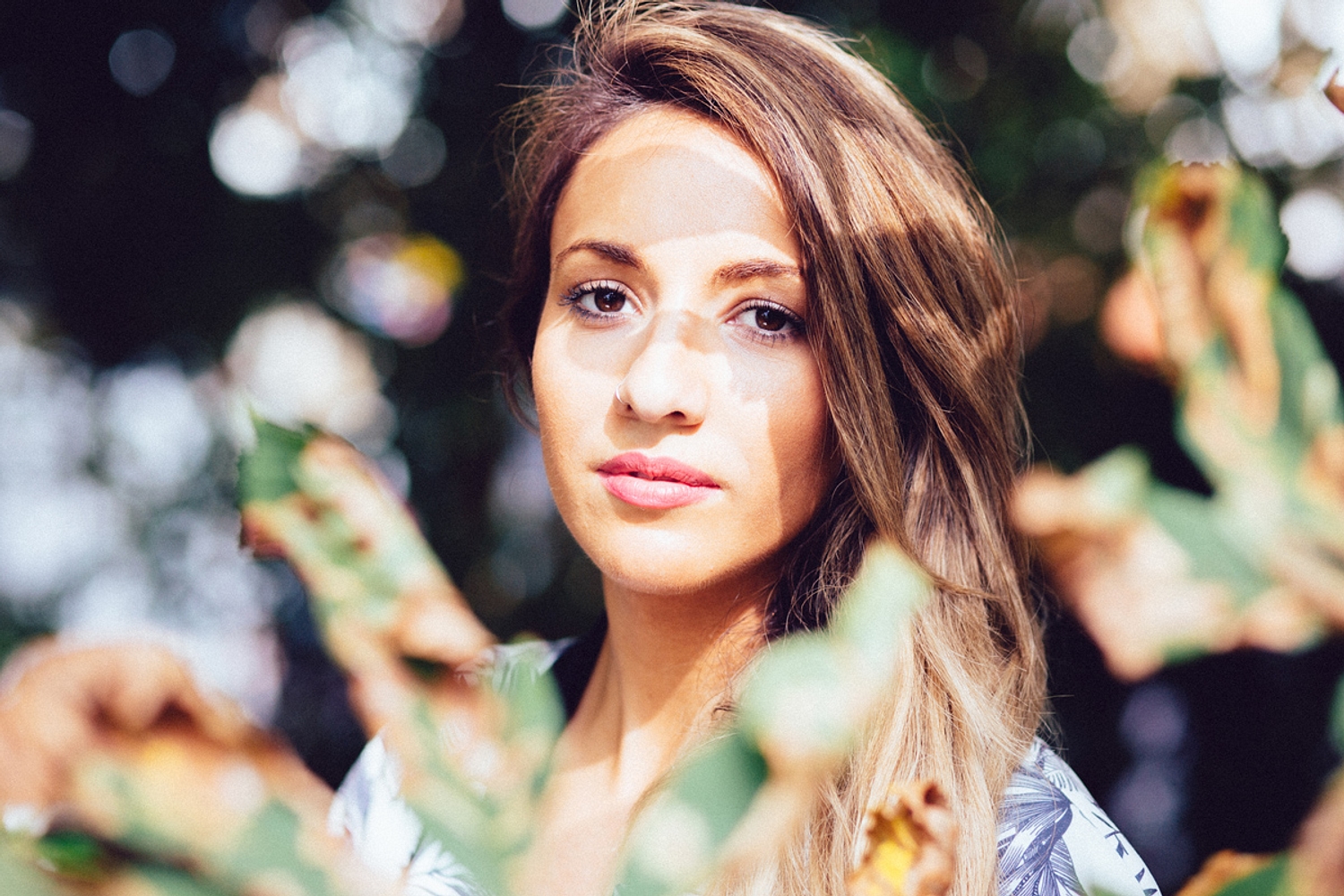 Do you know when the cut off point is?
No, never! That's the hardest part. Sometimes I find that's where it's great where you have a team, and other people to bounce off. When it gets to that stage of going mental, I can have that opinion of other people to go 'That's enough. This is sick. Leave this alone'. Sometimes that perspective really helps, I think. If you're left on your own forever with something, you'll just drive yourself mad. Sometimes you need another perspective. When I'm starting sometimes, it'll be a lot of ideas. And then it's chipping away. It's taking away all the stuff you've put in, making it more minimal. There is a lot in there, but it might begin with more.
Are you someone that documents everything?
I record lots of weird audio on my iPhone. Sometimes I'll be somewhere and I'll hear something that interests me, and I'll record it. When I come back, I'll have these random audio recordings. And they're gems. They're one of a kind. You're never gonna find stuff like that again. You've got this whole back of sounds you've collected from your travels. I feel attached to those sounds. Particularly with 'On My Own...', because I used the wedding I was at in Thailand, it takes me back to that moment of being there. It's layers of something that's more real than something coming from your computer.
Do you ever find it weird that people don't always presume you're producing your own stuff? Is that just a question directed towards female musicians?
I feel like it's a weird... I hate to talk about these things because you expect those stereotyped images to change a little bit. When I first put together a little beat tape, it's funny how it confuses people when you're a girl. If it was a male producer or artist, it's easier to understand on the whole. I don't really know why there's this image of being a guy. When I didn't have an image or whatever, it's not associated with being a girl. And I don't know why. It probably it because it's a male dominated industry. That area of production is probably male dominated. It's like, come on… It's like BenZel pretending to be Japanese girls. And it's kind of sad that this surprises people, and makes them talk.
Read More
Featuring King Gizzard & The Lizard Wizard, IDLES, Tkay Maidza, Sleater-Kinney and more.