Interview The Man Who Fell To Earth: Declan McKenna
Pulling influence from his '70s heroes, space, the internet and beyond, Declan McKenna's second album 'Zeros' finds him all grown up and ready do whatever the fuck he wants.
"I feel like there should be more purposeful necklaces," Declan McKenna muses, fiddling with the gold harmonica hanging around his neck. "You see someone with a key on their necklace and you're like, where are they going? Where can they lead me? It's a good bit of intrigue with a multi-purpose necklace, y'know?"
Even more intriguing than a snazzy, multifaceted fashion accessory, however, is 'Zeros': the singer's hotly-anticipated follow-up to debut 'What Do You Think About The Car?'.
First starting work on the record at the back end of 2017, his second effort marks a transitional period for Declan. "It was the first time I had the choice to think about how I was going to portray myself and expand on the ideas of the first one," he explains. "With this, I had a bit more understanding of a studio environment and confidence in writing. It was like I had the right to, almost. Originally I was going full '70s space opera and then I thought, 'Reeeaaaal original'. I was like, I need to think about these ideas and why I'm doing it and why I like it. That sent me down a rabbit hole of 'Why do we look up? Why do we like space? Why do we like God?' And that's kind of what birthed the ideas on the album."
Inspired by the likes of T.Rex, Kate Bush, Bob Dylan and the ever-useful motto of "What would David Bowie do?", Declan's new album is a glitzy journey through a dystopian landscape, complete with end-of-the-world scenarios and a plethora of colourful characters. Recorded in a converted church over several weeks to reflect the sense of "weirdness," his aim was to channel the energy of his live band into the record, compelling his band to "play shitter" in order to keep the live vibe and translate his original '70s space opera vision into something "not quite as corny".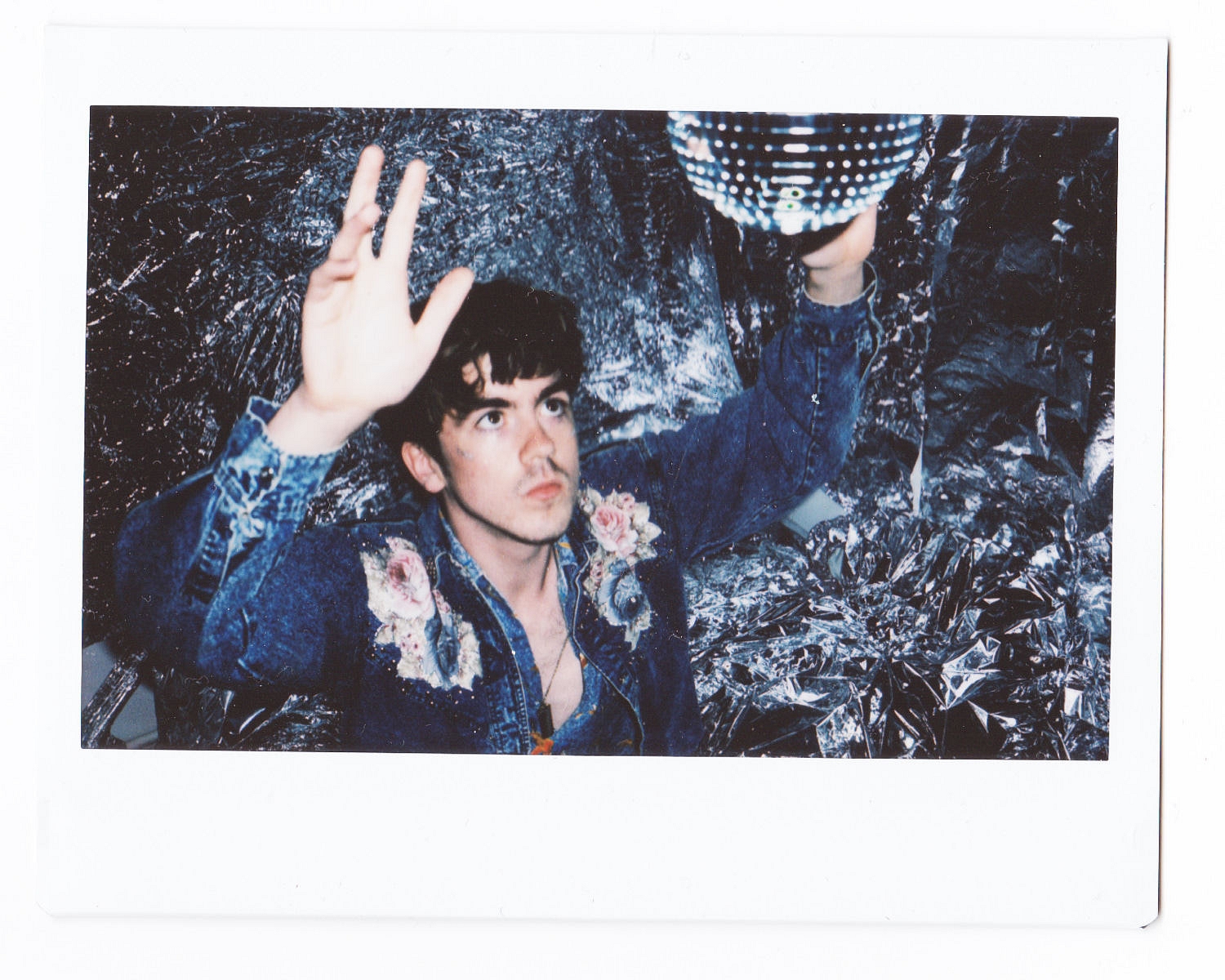 "It's about getting that balance between the reflection [of society] and the party, and I think that's where my music lies."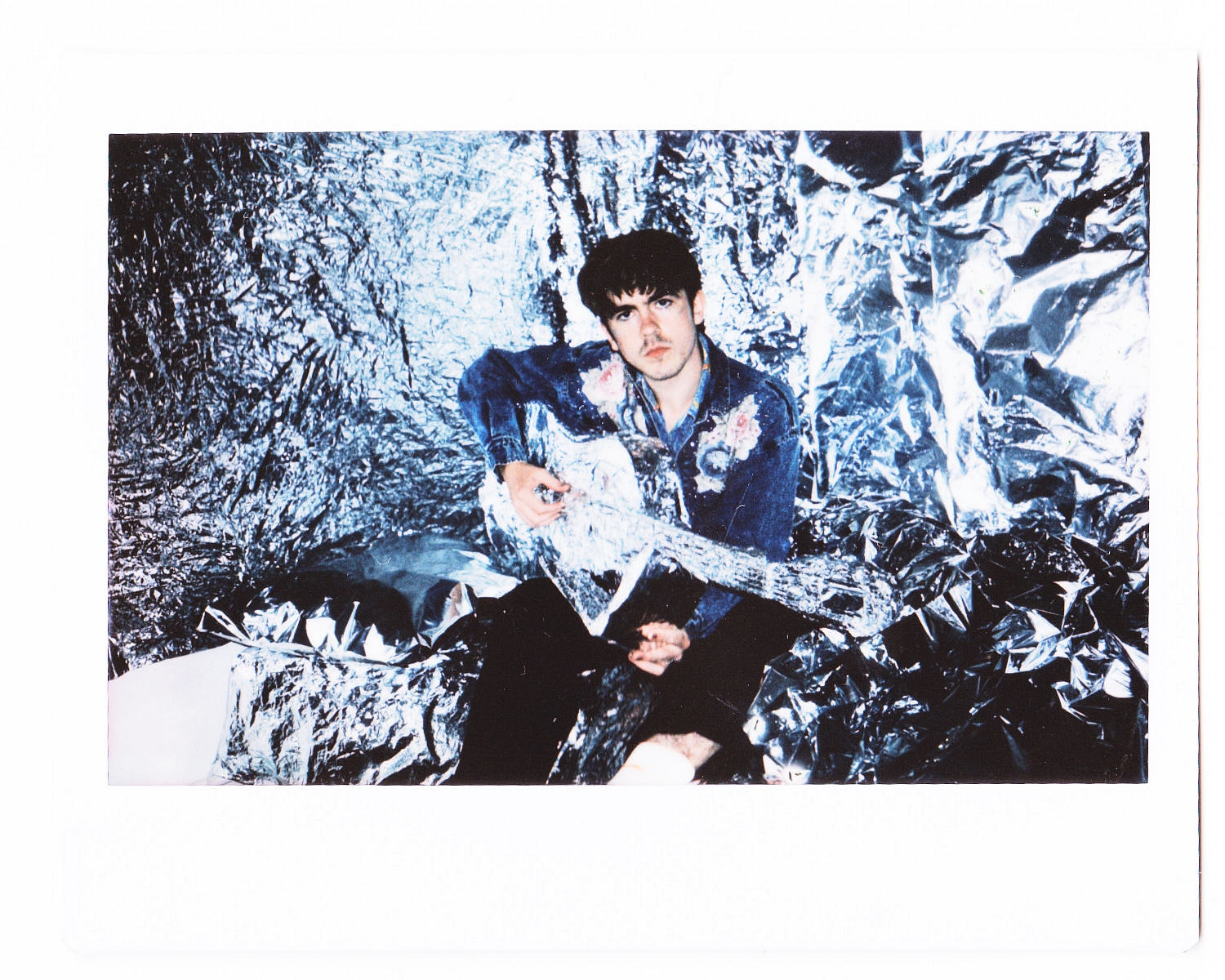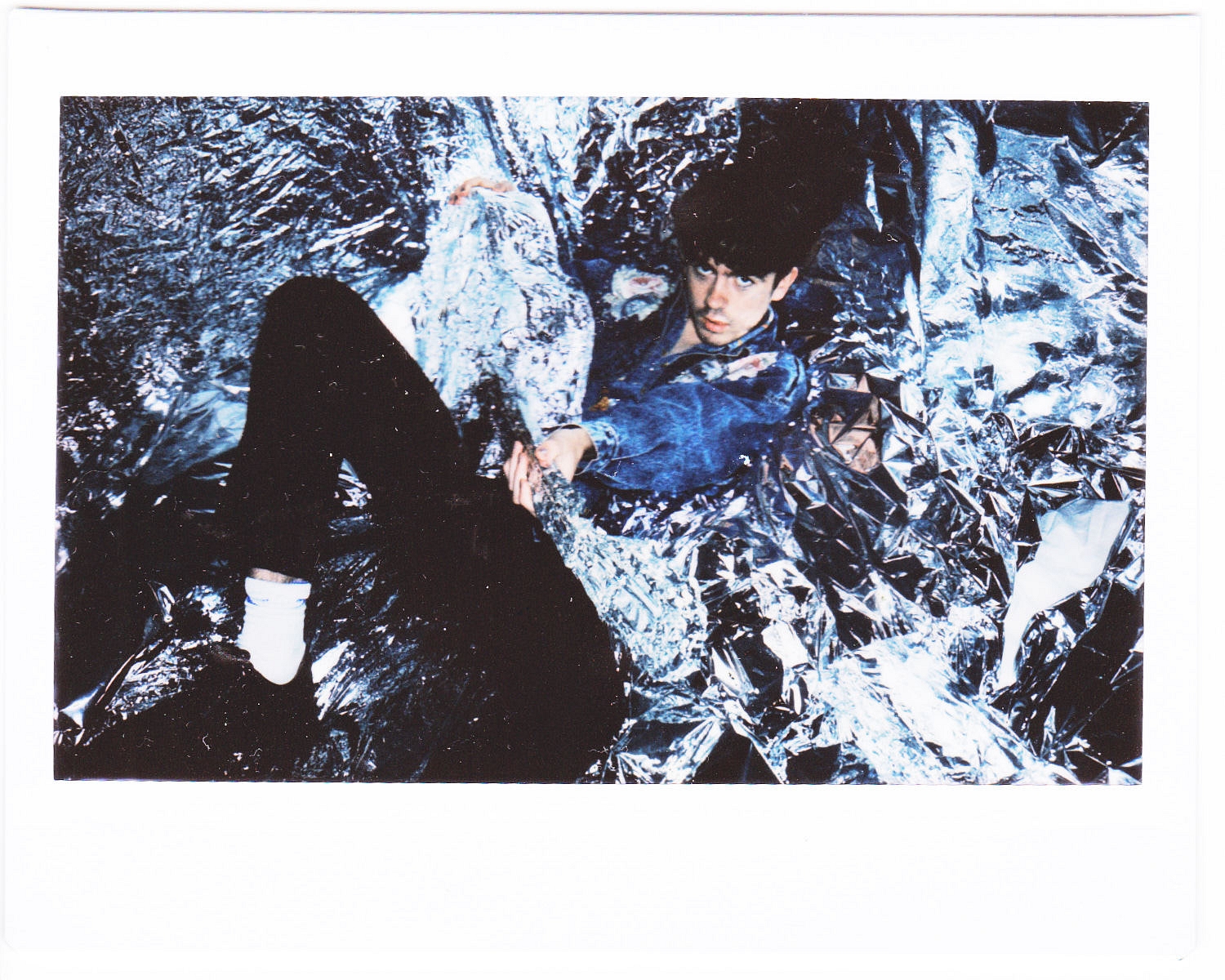 "I wanted to reflect society, but it's not really set in our world, I don't think," Declan elaborates. "I guess I wanted to tell the story of people becoming disenfranchised with society. People become lost to the world a lot now; there's so many dark corners of the internet where people can do that. I was talking a lot about that but also the stuff that makes our world what it is, and in turn makes us who we are. At one point I was writing a song for each way the world could end. There's the flood in 'Sagittarius', the asteroid in 'You Better Believe!', whereas I think the thing that's scary and is changing us right now and putting us into perspective, is it's not about God, it's not about an asteroid, it's about us.
"I guess I was looking at how we can take ourselves out of the picture sometimes and be like, 'We're not in control of this', when we have a real responsibility to be in control of the world," he nods. "That was a huge part of the album - following the story of someone in this world where it's the same things going on but it's just more clear and dystopian. It starts with [the idea that] you're going to get yourself killed, and then the last song is really sad and about missing something. I think that's too common of a story: we're too bad at understanding each other until it becomes too late. I wanted to place it in this space Western world and give it the characters that I've kind of done on the first album, but just expanded."
Though still based around the social commentary that saw him hailed as a "voice of his generation" with his first album, 'Zeros' sees Declan stepping slightly away from that role and embracing a more fun side to his music too. "People have put a lot of pressure on me, saying all this crazy shit [like that]. So I was like, well with this album I'm just going to write, and just going to create, and it's not going to be me trying to put out any specific direct political meaning in the way some of the songs did on the first album," he says. "I was just about having fun doing it! Some points in it, I'm chatting absolute shite and it feels great! There's still direct songs, like [pre-album single] 'British Bombs', and I still have the desire to do that. But I didn't want anyone to think I hold the belief that all art has to be the most significant thing in the world. At the end of the day, the reason I love music is because I like sticking it on whenever, and I like going to festivals and I like to party. It's about getting that balance between the reflection [of society] and the party, and I think that's where my music lies."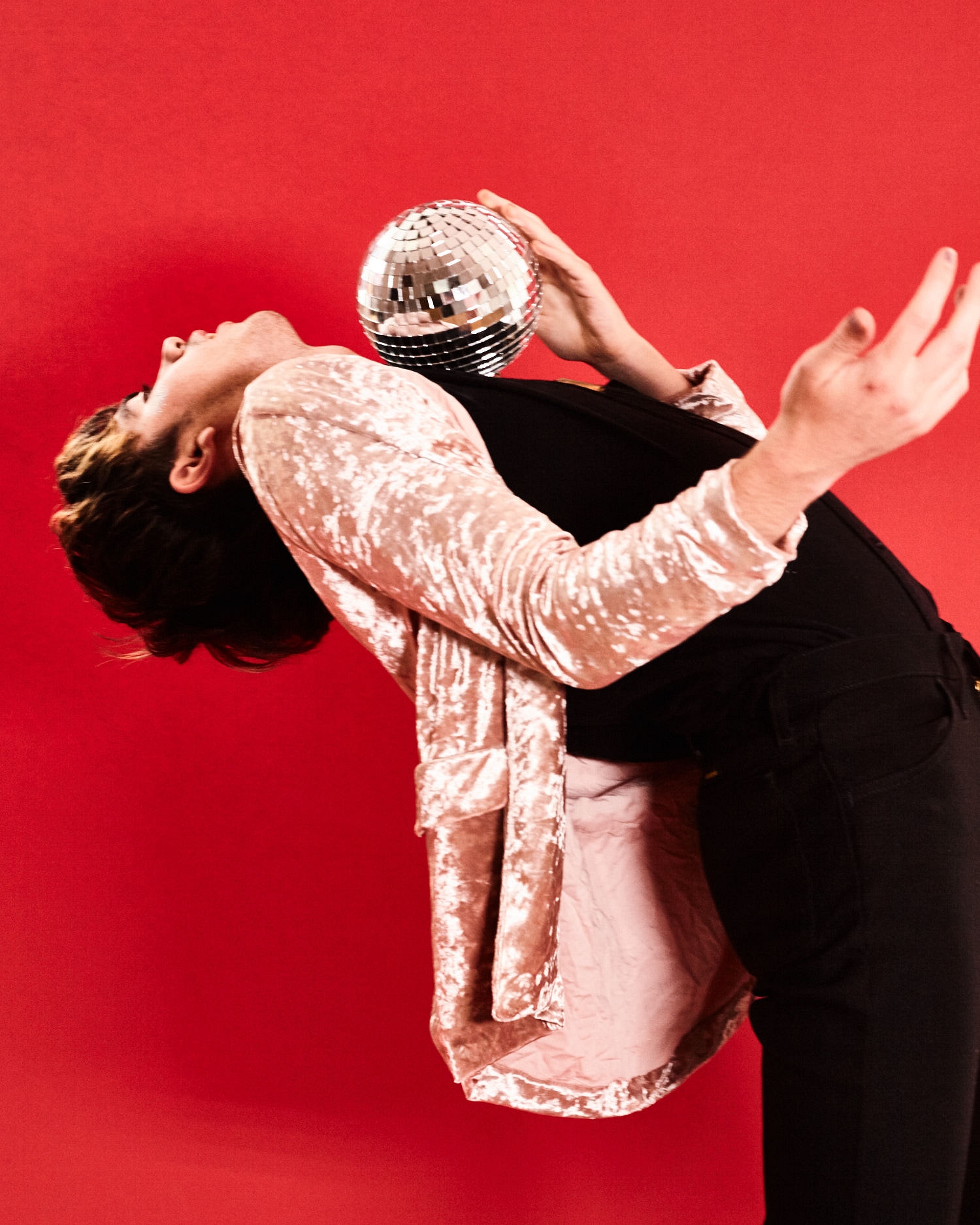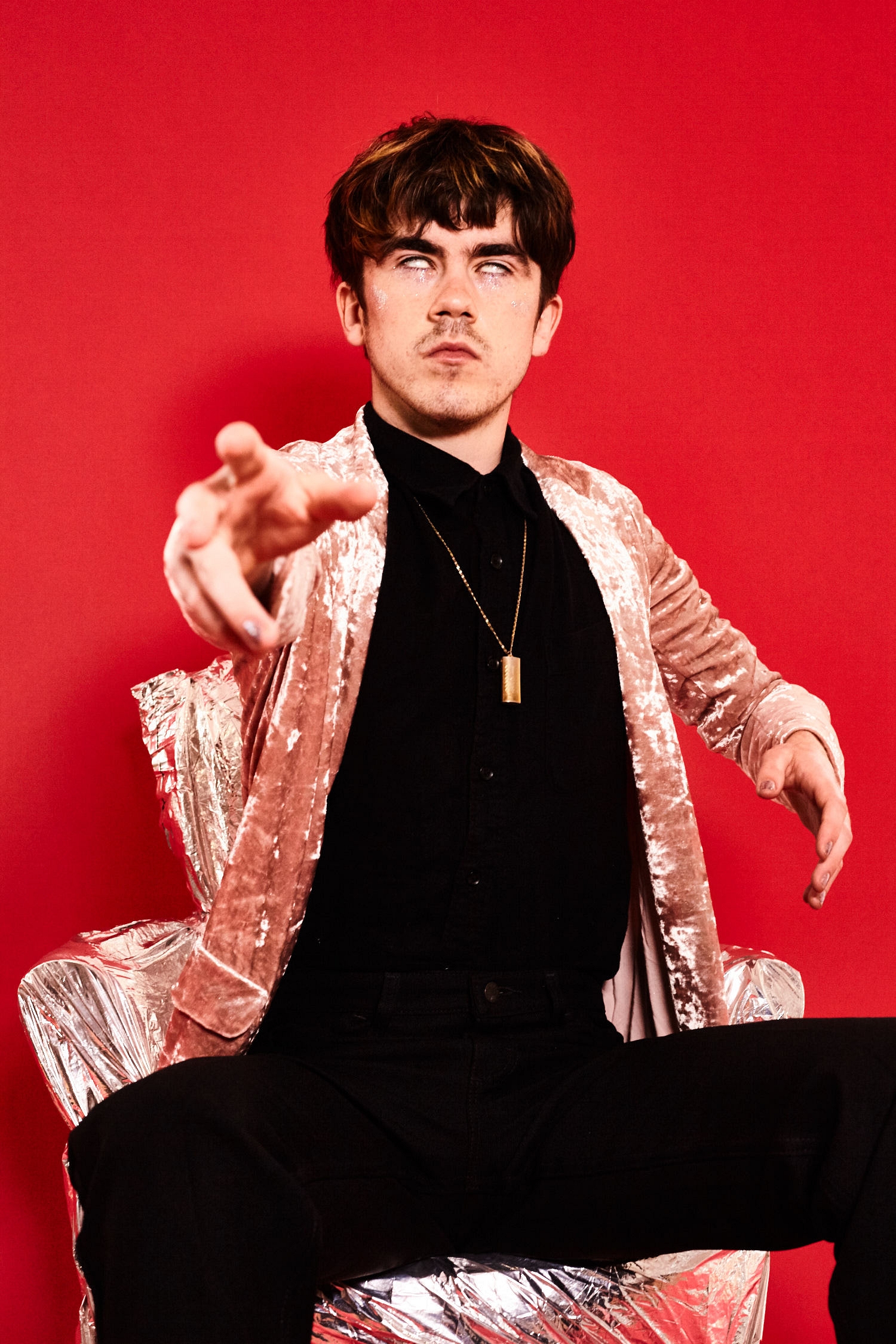 "At one point I was writing a song for each way the world could end."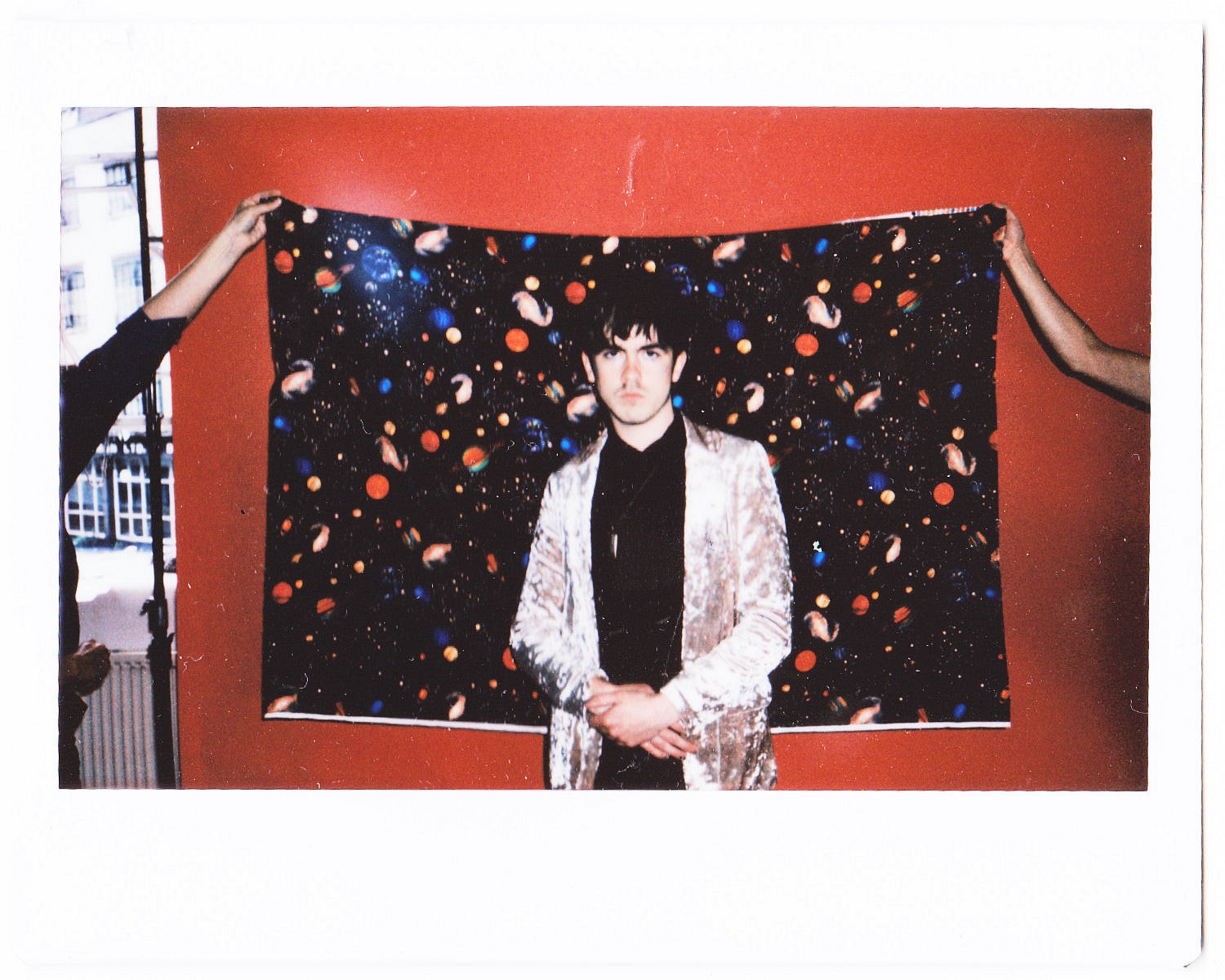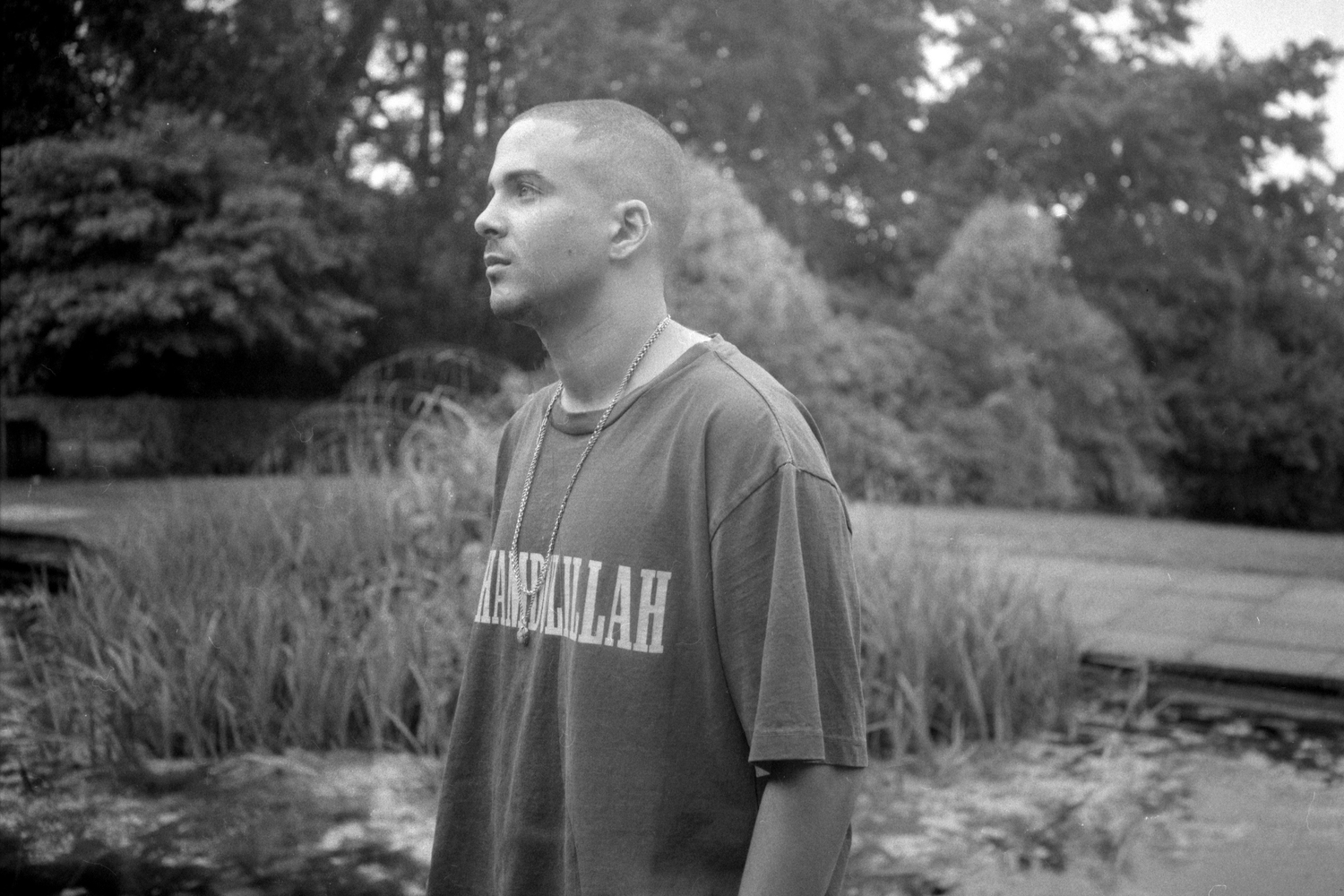 Definitely bringing the party, 'Zeros' is chock-a-block full of bops, crafting a banger-filled new world that he hopes people will use to understand each other and our position in the real one more. "I think my role in all of this is encouraging people to trust in themselves and believe in themselves, because I think music needs to do that with every generation," he emphasises. "If you can get someone to free themselves from social constructs then they start believing in themselves, and they start believing in others, and start believing the world can be different from what it's been set out to be."
It's a stance that's clearly resonated with his legion of fans, who see his live shows and music as a safe space to express themselves and be whatever they want to be. "That's what I was always looking for and that's what I found in David Bowie. So I was like, 'Fuck it, that's what I'm going to be like,' because my hero died and I think a lot of kids need that in a musician," he smiles, joking about how people often don the unofficial Declan McKenna uniform of glitter and dungarees at his shows now. "My best friend from secondary school came to my show in Brighton and it was the first time he'd been to a show in years, and he was like, 'Man, this is so fucking weird, they all dress like you!'"
Although yet to become the subject of any 'What is Dec wearing?' meme pages - "I'm always wearing the same shit really, so [fans] are mostly like, 'Oh my god, buy another pair of shoes!" - the video for 'British Bombs' has seen the singer become unexpectedly linked to the classic delicacy of baked beans. "I didn't even mean for it to become a thing!" he laughs. "The 'British Bombs' video had these pulsating beans that were obviously such a gross image that people were just like, 'Declan McKenna loves beans.' I do love beans though. My problem with the bean thing is the same problem the Arctic Monkeys had until their fourth album; crossing over to America. Their baked beans are not the fucking same! But beans are slowly becoming part of the brand. We're now trying to get people to subconsciously think of me every time they see a tin of beans. You've just got to assert it…"
He may still have a way to go until 'Beanz Meanz Dec' becomes a global slogan, but if you're looking for socially-conscious, glitter-filled music that's as eloquent as it is oodles of fun, then look no further. He's a starman and he's been waiting.
'Zeros' is out 4th September via Columbia.
Read More
Featuring King Gizzard & The Lizard Wizard, IDLES, Tkay Maidza, Sleater-Kinney and more.