Interview
The Pains Of Being Pure At Heart: "We just want to write pop songs!"
Following line-up and label changes, The Pains Of Being Pure At Heart are refining what they do.
In Don Letts' 2000 Clash documentary, Joe Strummer's final scene is a peach. In tones oozing regretful emotion he summarises The Clash's career and demise, ending with teeth clamped onto bottom lip and a gaze of relentless remorsefulness. Part summary, part advisory tale, his closing statement goes "Whatever a group is, it's the chemical mixture between those people that makes a group work. That's a lesson everyone should learn – don't mess with it, if it works…" It's a missive that's seemingly not yet reached The Pains Of Being Pure At Heart, who arrive with a third album boasting not only a new lineup, but a new label and a sound wildly different to 'Belong' to boot.
That said, Kip Berman – speaking from a tour van rumbling along on a mammoth journey during their US tour – is quick to point out that the line-up change on record isn't as drastic as has been made out, with most of the alterations in fact occurring to the live band, rather than the group that made the record. "In terms of when we go on tour things have changed but in terms of the record the same set up is in place for things like drums and synth programming and bass. Kurt [Felder] and Alex Naidus play on the record but they just weren't available for touring. In terms of the record the only real difference is Jen Goma [Another Sunny Day In Glasgow] singing in lieu of Peggy [Wang] and maybe Kelly [Pratt - Beirut, David Byrne & St. Vincent, Bright Moments] coming in to do some horn work, but otherwise it's pretty much the same musical line up."
"It's made us capable of doing new things."
— Kip Berman
While the changes in personnel on record are relatively small, their presence has been felt. 'Days Of Abandon' marks the first time since the band's inception that both someone other than Berman has taken lead vocals and that brass has been used. Berman's keen to impart what a boon having Goma and Pratt on the record has been. "She's not just this really great singer," begins Berman on the topic of Jen Goma's input, "she also has this really great ear for harmonies and where they should go and what they should be and has proven great at working out ideas on the spot when we've been figuring out songs. On this record it's not just the vocals she sings on 'Kelly' and 'Life After Life' – which are great - there's a lushness in terms of male/female harmonies that we've never really been able to do before and I've been excited and energised by that experience. It's the same with my friend Kelly - it really felt that the songs really benefited from him playing on them and 'Asp At My Chest' has that beautiful horn coda that ends the record. Even 'Kelly' has that tuxedo-pop feel to it. The horns just seem to class it up in a really nice way. Have there been changes and stuff? Sure. But I think it's made us capable of doing new things and exciting things."
The band's toils have resulted in a record that's sonically miles away from the shoegazey, guitar-heavy sounds of 'Belong'. Instead, it presents itself lighter, more vibrant and all told something approaching the great lost Breakfast Club soundtrack. Speaking about the development between 'Days Of Abandon' and its predecessor 'Belong', Berman views the change in sound as a conscious decision. "'Belong' took the idea of heaviness about as far as we could go with it and it still feels lively. If you start going down the route of 'let's put even more guitars on it' or 'let's make the kick drum even boomier' then it just becomes a parody of itself. I felt there was something enlivening about working on something that felt fresh and different and clean. There are still big guitar moments on the record – 'Eurydice' is probably one of the most anthemic things we've ever written and the same with 'Beautiful You'. So there are big moments but what I think was most exciting was getting to work on things like 'Simple And Sure' which isn't built on heaviness but has this great interplay between the guitars and the keyboards and it feels light and upbeat. I really enjoy capturing something like Aztec Camera."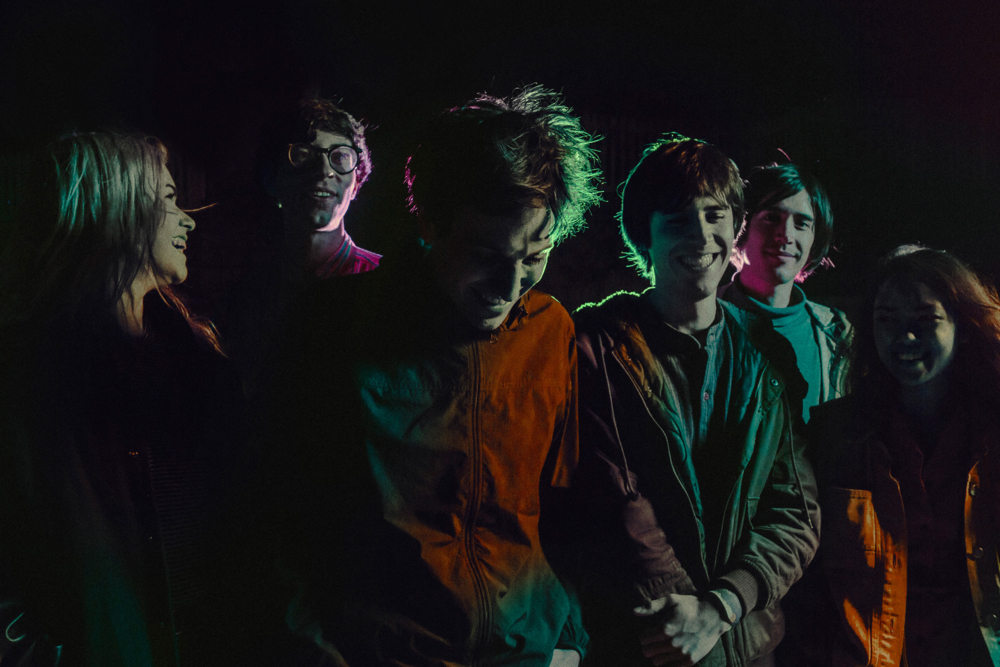 In fact, the aforementioned Aztec Camera would (indirectly) have a decisive bearing on the direction of the new record after a chance post-gig outing to a shoebox Tokyo indie club saw Berman re-evaluate how he wanted the band's songs to sound and work at audience level. "We were playing in Tokyo – which was awesome – and then afterwards we went to this little indie disco in this tiny room with this two-piece band playing an acoustic cover of Aztec Camera's 'Oblivious' as we walked in. It was really good, and they had their own songs too, and there was this realisation that our band couldn't have played that space because we would have required too much equipment to make our songs make sense. It just feels like what makes songs good is being able to play on an acoustic guitar by yourself and still have the message of the song come through. I think it reminded us of what we already knew, and that was a good thing because I think we may have got a little off-track without thinking on our second album."
Changes or no changes, it's evident that at the heart of the latest chapter of the tale of The Pains Of Being Pure At Heart there lies a desire to make a beeline for the classic strain of pop songwriting: vibrancy, freshness and accessibility. Just as Joe Strummer did, Berman saves his most succinct statement until the end of our chat, where upon being asked what he hopes people take away from the record he responds, "I always wanted there to not be any kind of modifier in front of the word 'pop' when describing our music. With the first record people would say it was lo-fi pop or indiepop and then with the second record it was shoegaze pop or dreampop. I always wanted it to be described as pop, and that that would be enough to describe our music! At its core, that's what I believe it is – there's no pretension about it, we just want to write pop songs and I hope that's what people hear."
Taken from the new DIY Weekly, available to download for iPhone, iPad and Android or read online now. The Pains Of Being Pure At Heart's new album 'Days of Abandon' is out now via Fierce Panda.

Get your copy of the latest issue
Read More