News
Anna B Savage's new album 'in|FLUX' is an "exploration of recovery and the journey of therapy"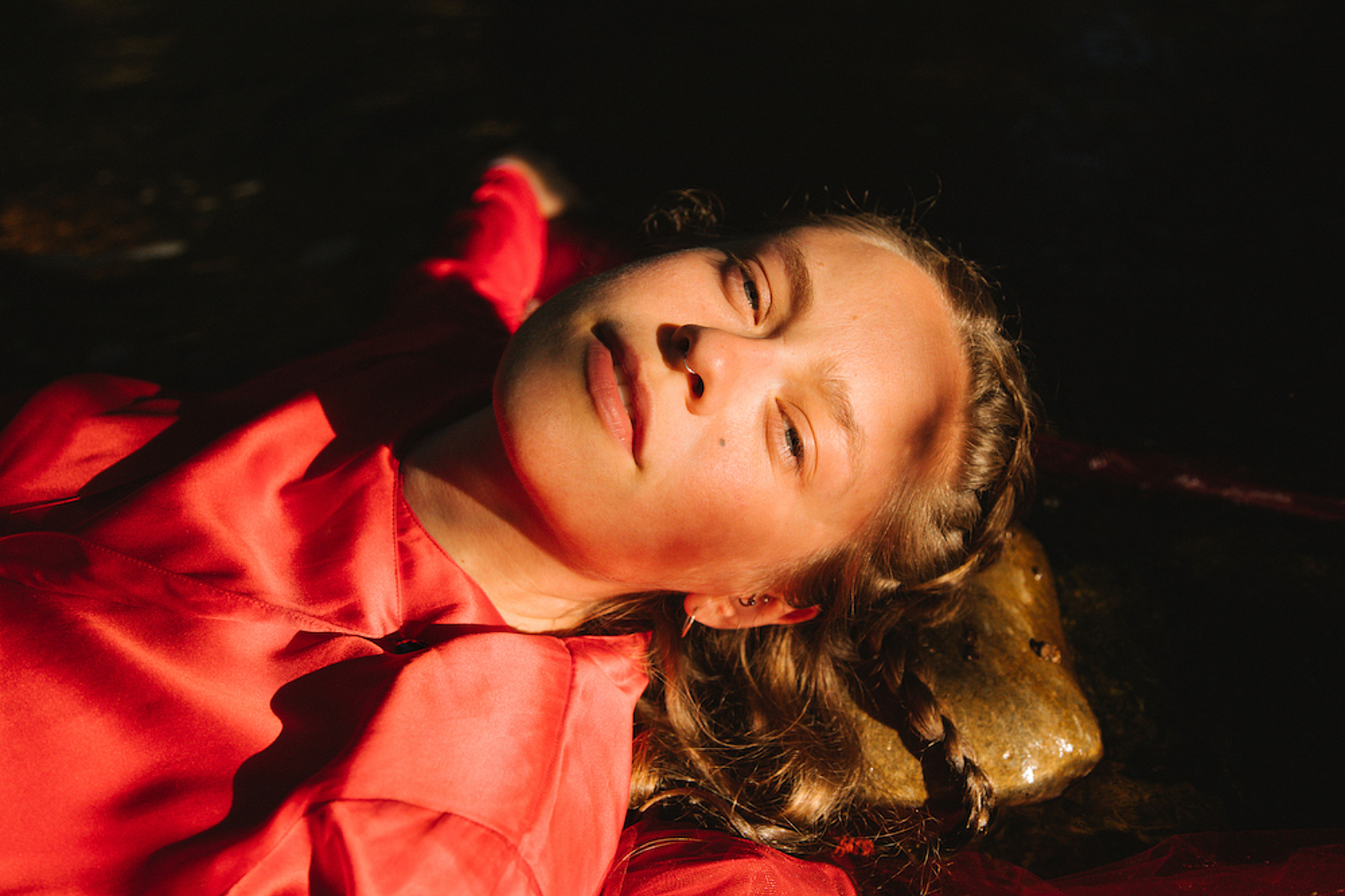 Photo: Katie Silvester
She's sharing the record's title track and new tour dates alongside the news.
After releasing her debut album 'A Common Turn' last year, Anna B Savage has announced that her second album 'in|FLUX' will be released on 17th February via City Slang.
"I feel like this album is an exploration of recovery and the journey of therapy," she explains of the album, that was produced by Mike Lindsay (Tunng, Lump). "I came to accept that inconsistencies and hypocrisies were a part of human nature. They all work together to form a whole."
Sharing the record's title track today, she adds, "'in|FLUX exemplifies the 'flux' as I see it between two seemingly disparate parts of me; my music, my mind and my creativity. The first half is a close, vulnerable and quiet start, full of introspection, vulnerabilities and a stilted inability to express something. From there, the song unfurls in to a second half that is more certain, more vocal and expressive of self-assuredness. These feel like two states (along with everything in between, as well) that I inhabit simultaneously as dynamic and multifaceted emotional human."
To celebrate the record's release, Anna has also announced that she'll be heading out on tour next year, saying, "I am so excited to play these songs live. These songs show little pockets of joy, or recovery or hold difficult multitudes within them that hopefully show my development as a person and as a musician."
Check out the tour dates and listen to 'in|FLUX' below.
'in|FLUX' Trackliting:
1. The Ghost
2. I Can Hear The Birds Now
3. Pavlovs Dog
4. Crown Shyness
5. Say My Name
6. in|FLUX
7. Hungry
8. Feet Of Clay
9. Touch Me
10. The Orange
See Anna B Savage live at the following dates:
FEBRUARY
22 - Ancienne Belgique - Brussels, BR (w/ Son Lux)
23 - Gloria-Theater - Köln, DE (w/ Son Lux)
24 - Festsaal Kreuzberg - Berlin, DE (w/ Son Lux)
25 - Mojo Club - Hamburg, DE (w/ Son Lux)
27 - Technikum - München, DE (w/ Son Lux)
MARCH
16 - Elsewhere - MargateUK
17 - Strange Brew - Bristol UK
19 - Bodega - Nottingham UK
20 - The Cluny - Newcastle UK
21 - CCA - Glasgow UK
22 - Yes (Pink Room) - Manchester UK
24 - Workman's Club - Dublin UK
25 - Black Box - Belfast UK
27 - Brudenell Club - Leeds UK
28 - Village Underground - London UK
29 - Patterns - Brighton UK
APRIL
18 - Bumann & Sohn - Cologne DE
19 - Le Grand Mix - Lille FR
21 - La Boule Noire - Paris FR
22 - Paradiso (Upstairs) - Amsterdam NL
23 - Nochtwache - Hamburg DE
25 - Krøsset - Oslo NO
26 - Hus7 - Stockholm SE
27 - Vega Ideal Bar - Copenhagen DK
29 - Kantine Am Berghain - Berlin DE
30 - Heppel & Ettlich - Munich DE
MAY
02 - B72 - Vienna AT
04 - Covo - Bologna IT
05 - Rote Fabrik - Zurich CH
06 - Le Grand Salon (Nuits Botanique) - Brussels BE
Read More