Neu Pick:
Beachtape turn troubles into a huge tune on 'Rearranging My Ways'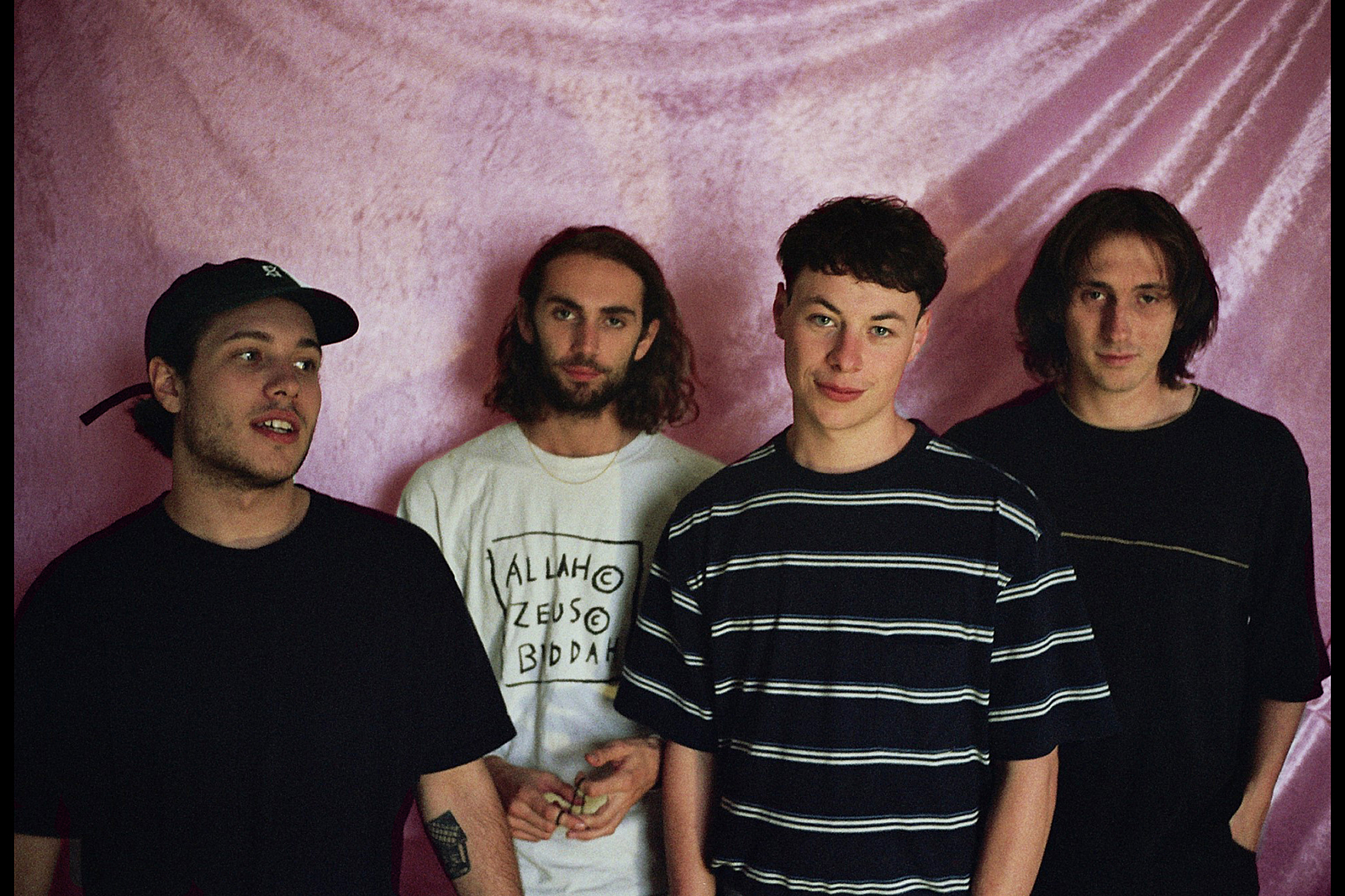 The Brighton four-piece make penning huge melodies seem like child's play - their new single's today's Neu Pick.
Every weekday, DIY's new music know-it-all Neu brings you one essential new release to get obsessed with. Today's Neu Pick comes from Beachtape.
Woozy Brighton bunch Beachtape know their way around a hook or twelve. Their launchpad one-two - the 'Skipping Sleep' / 'Again' AA-side single - was as strong a statement as you're likely to find from any newcomers. On new single 'Rearranging My Ways', they aim higher still.
Produced by The Magic Gang guitarist Kristian Smith, 'Rearranging My Ways' houses that fellow Brightonian group's penchant for a achingly romantic melody. Beachtape aren't penning lovelorn ditties though - instead they take on their own troubled minds. "i've been spending my ways rearranging my ways," they sigh, "and feeling just the same." It's a treading-water mindset that's all-too common, but this south coast four-piece twist those worries into something triumphant.
Get the first spin of 'Rearranging My Ways' below as today's Neu Pick premiere. Beachtape head out on the road with Neu nods Muskets later this month. Expect antics.
OCTOBER
25 Manchester, Fallow Cafe
26 Leeds, Santiago Bar
27 Norwich, Owl Sanctuary
28 Bristol, Stag & Hounds
30 Southampton, House Show
31 Brighton, Green Door Store
Read More