Album Review
Pale Waves - Who Am I?
3-5 Stars
You get the sense they're still not quite certain who or what they want to be. But they're definitely headed in the right direction.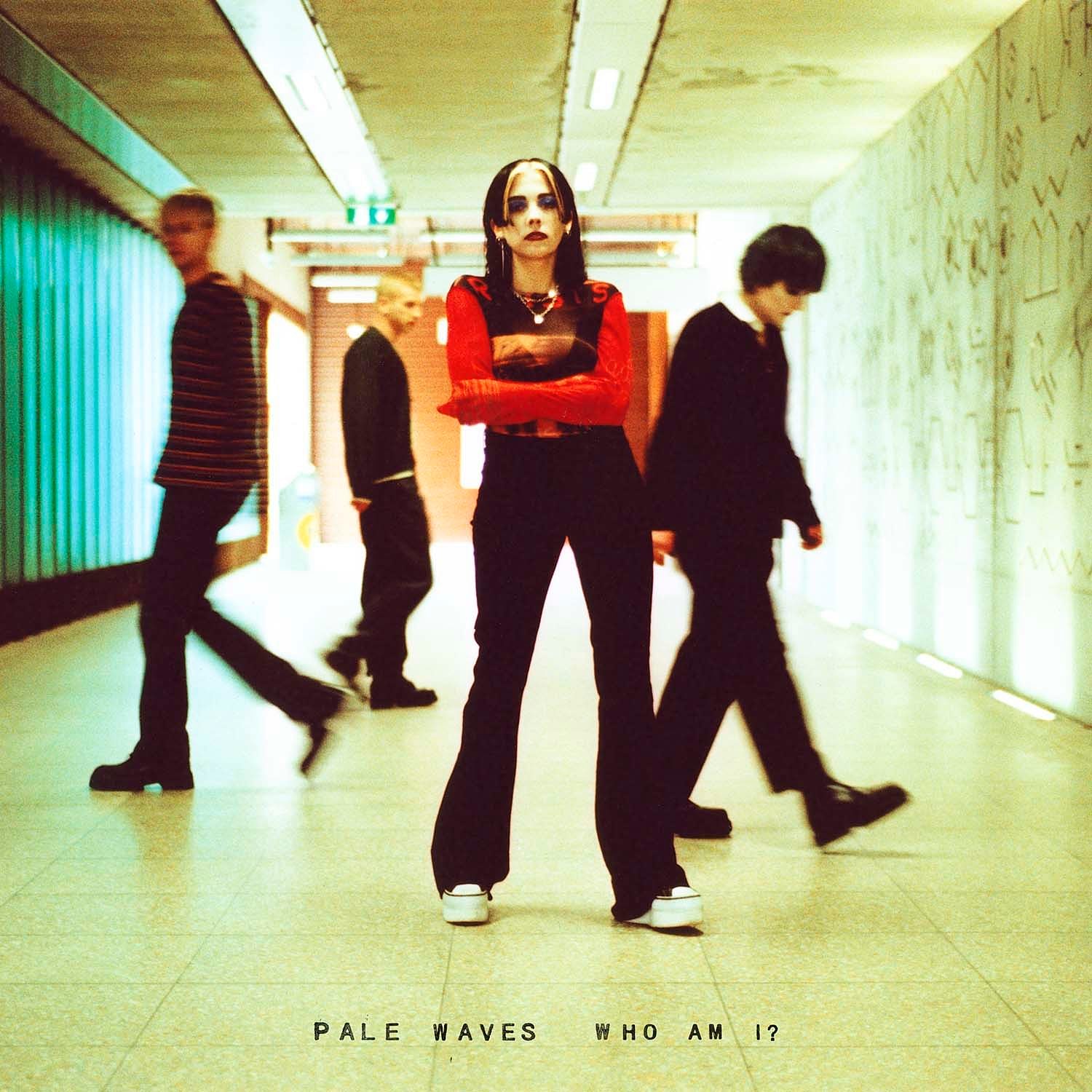 When Pale Waves released debut 'My Mind Makes Noises' under the wing of label-mates The 1975 three years ago, the Manchester bunch got a start most bands would kill for. Come album two, come the onus being less on the company they keep and solely on what the foursome - or more specifically, leader Heather Baron-Gracie - has to say.
Where 'My Mind Makes Noises' borrowed from '80s new-wave and synth-pop, 'Who Am I?' has a sonic palette cherrypicked from the most nostalgic elements of '00s pop-rock. From the first distorted kick drum on 'Changes', flashes of Paramore, Avril Lavigne and the like are abundant. The production is tight and punchy; 'Easy' is an exemplary slice of romantic pop with a chorus so sweet it's nauseating, while 'Tomorrow' swims in anthemic optimism, getting its thunder from Ciara Doran's drums.
Heather is chief author of 'Who Am I?' and as its title suggests, the theme of identity is a focus. On 'She's My Religion', she uses female pronouns in a romantic context for the first time, and having publicly discussed her struggle accepting her sexuality, it's a small but important change: not only does she sing about self-acceptance, she leads by example. Elsewhere 'You Don't Own Me' is a guided missile aimed right at the patriarchy - "I know it's hard to believe", she snarls, "but you don't own me". There's authenticity in the way she addresses these topics: on 'Tomorrow', when she lovingly refrains "you're one of a kind just trust me, trust me" (assumedly to a fan) it feels unfiltered and from the heart. You get the sense she's singing the words she could have done with hearing more in her own adolescence.
It's a shame then that 'Who Am I?' falters in its second half. When Heather dismisses money and fame for love on 'I Just Needed You', her usual dramatic flare is missing, making for a pretty average result. The same can be said for 'Odd One Out', the token acoustic track which aspires to the soaring heights of Avril's classic power ballad 'Keep Holding On' but without a strong message, ends closer to campfire cheese territory.
It takes a certain wide-eyed energy to make cracking pop music, something Pale Waves definitely possess - and though 'Who Am I?' isn't quite the bastion of empowerment it was intended to be, it has some glimmering moments. Coming of age is a continuous process, so title aside, you get the sense they're still not quite certain who or what they want to be. But they're definitely headed in the right direction.
Read More
Featuring James Blake, Romy, Marika Hackman, yeule and more.