EP Review
Wolf Alice - Creature Songs
5 Stars
Yeah, it's grunge – but this is 2014 grunge.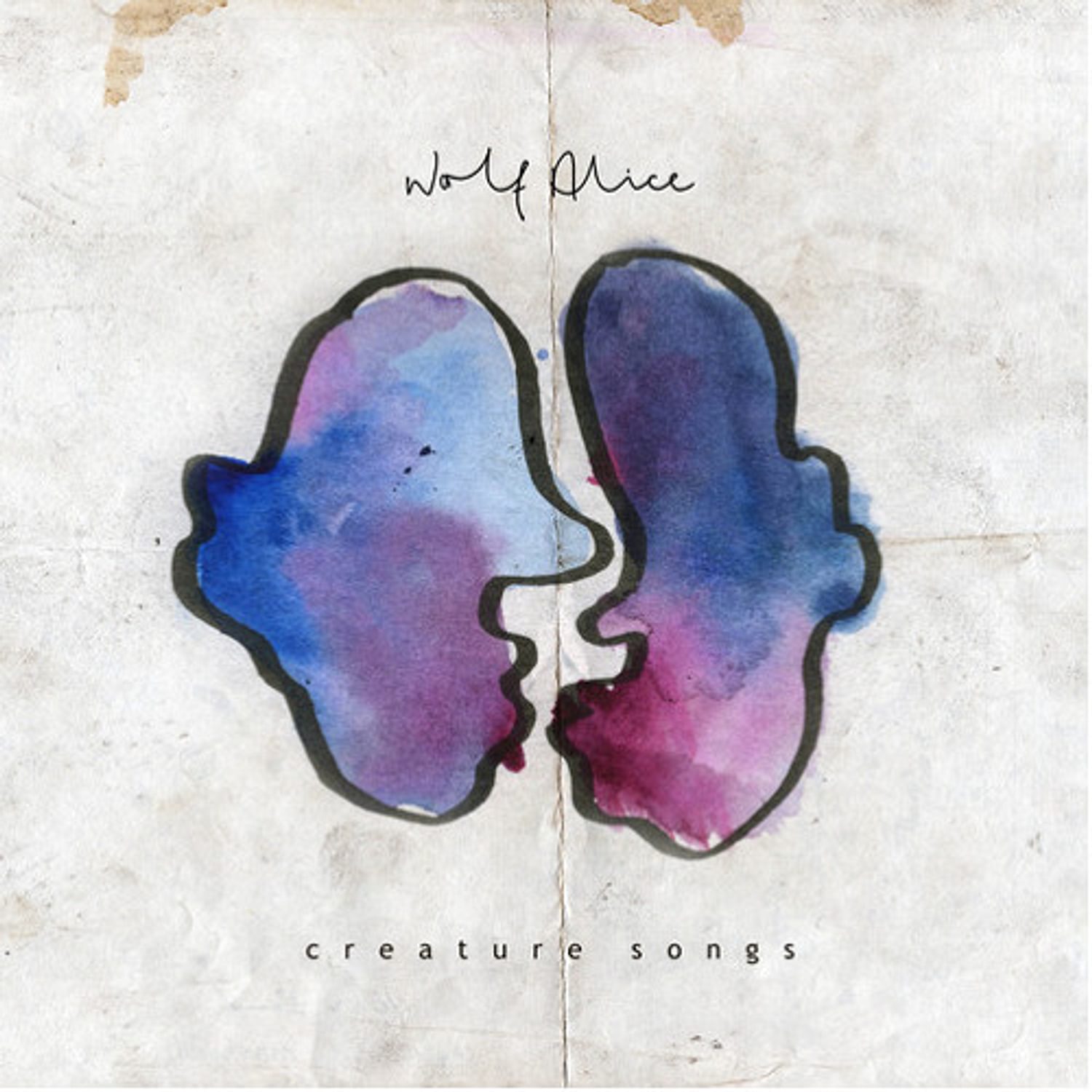 It's so fucking Nineties, they say, as vocalist Ellie Rowsell stands there, hair tied up in a scrunchie, wearing a spaghetti strap dress and canvas platform boots, glancing over at bassist Theo Ellis, all bleach blond hair and oversized checked shirt. Yeah, Wolf Alice are really fucking Nineties. So Nineties that 'Creature Songs' couldn't have been released in any year other than 2014.
Yeah, it's grunge – but this is 2014 grunge. The angst oozing from the guitars of Ellie and bandmate Joff Oddie is tangible, whether accompanied by the yells of single 'Moaning Lisa Smile' and the even fiercer follow-up 'Storms', or the near-whispers of final two 'Heavenly Creatures' and 'We're Not The Same'.
It's definitely an EP of two halves: Wolf Alice can – and do – ace both loud and quiet. There's 'Moaning Lisa Smile' with a chorus that's nothing short of glorious, and some deft sonic layering – putting Ellie's powerful vocals over impeccable hooks and repeated aural blasts. And 'Storms' is even louder. The gem of the EP, it's blistering, riff-driven grunge with a pop chorus that's guaranteed to cause mayhem wherever it's played. It's fucking massive.
'Heavenly Creatures', meanwhile, is more melodic, almost atmospheric, sweet and tender, yet Ellie's whisper possessing enough melancholy to keep the mood on a downer. Closer 'We're Not The Same' tops off the mood in style – it's a break-up song in the most traditional sense, matching the lyrical refrain with an expansive, epic, angry blast two minutes in.
Be deceived at your peril: they might resemble the cast of an old Nickelodeon telly series' school talent show, but Wolf Alice are very much the here and now.
Read More
Popular right now
Featuring King Gizzard & The Lizard Wizard, IDLES, Tkay Maidza, Sleater-Kinney and more.