Live Review
Battles get the wheels turning at London comeback
Tufnell Park Dome hosts a ferocious but hitch-heavy return.
It takes time to awaken the beast. Some ten months after their last show in the UK, Battles have a lot to contend with. On the one hand, they have new songs to showcase - bright, digitised monsters - but first thing's first, they need to get back into gear.
Their London comeback at Tufnell Park Dome isn't shy of hitches. Battles' killer blow is also a double-edged sword. When motoring, they're an unstoppable force, a perfectly constructed juggernaut with few peers. But these songs are absolute bastards to assemble. So when 'Atlas' - their go-to favourite - can't quite get into formation, even if the tiniest element doesn't fall into place, they have to start again. And when Battles have to start again, they don't just chug the same chords and hope for the best - they scatter a finitely-constructed jigsaw and put it back together again.
Still, when 'Atlas' does finally behave and get in line, the trio give it a ferocious rendition. New songs like the slowly-building 'Dot Com' and closer 'The Yabba' are deadly weapons yet to be deployed. Hiccups might prevent these three from storming towards the future, but there's no doubt about where they're heading next. While second album 'Gloss Drop' saw them scrambling together a new approach and line-up, everything's in their hands for round three.
And it's the tension between perfection and complete collapse that makes Battles what they are. Few would dare get close to an 'Atlas' or 'Ice Cream', even if they had nine lives and infinite time. Sometimes John Stanier looks like he's about to kill someone, but that's half the fun. They're called Battles, for crying out loud. This is supposed to be a struggle. When things fall into place, then, it's one of the most exciting live experiences you can ask for.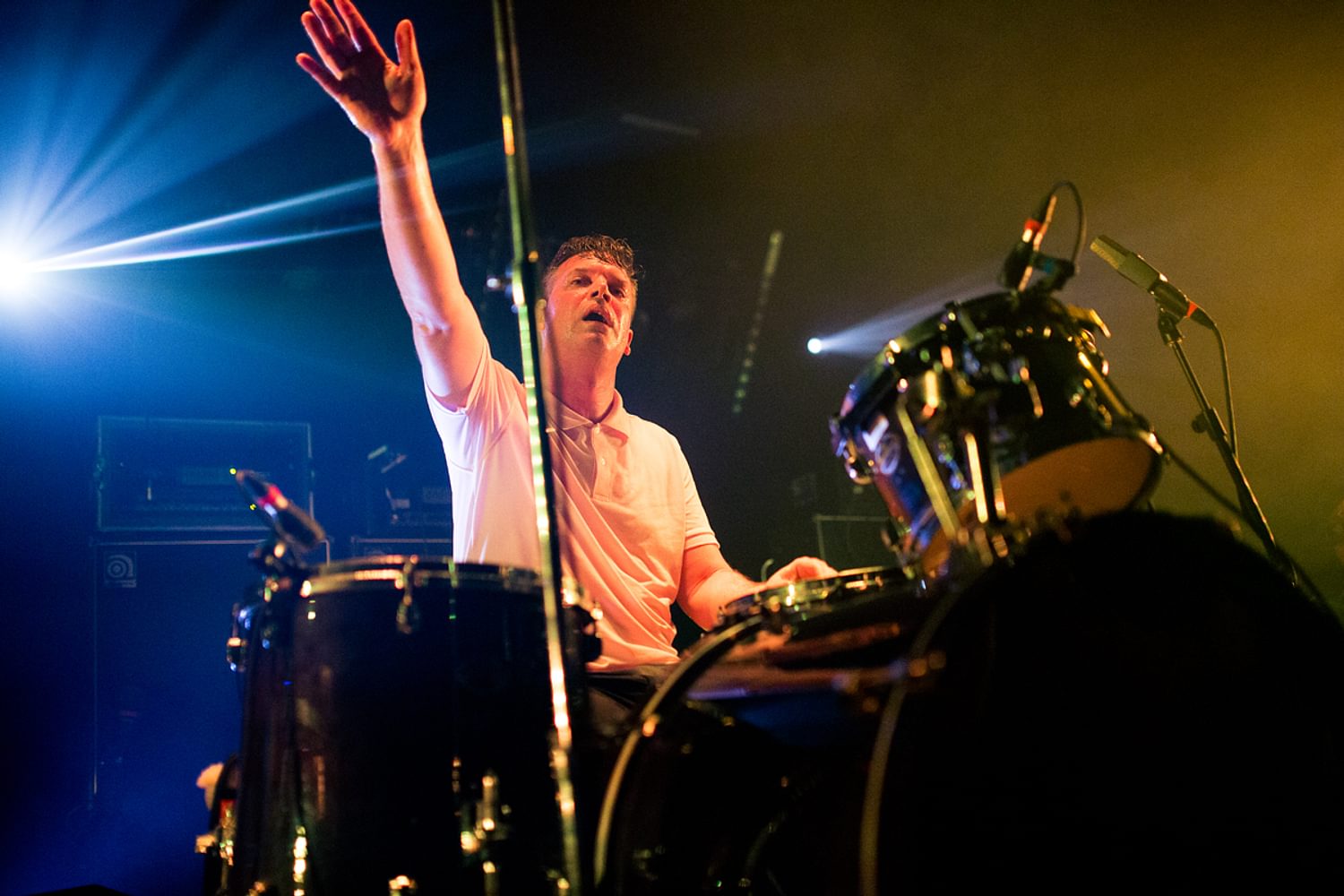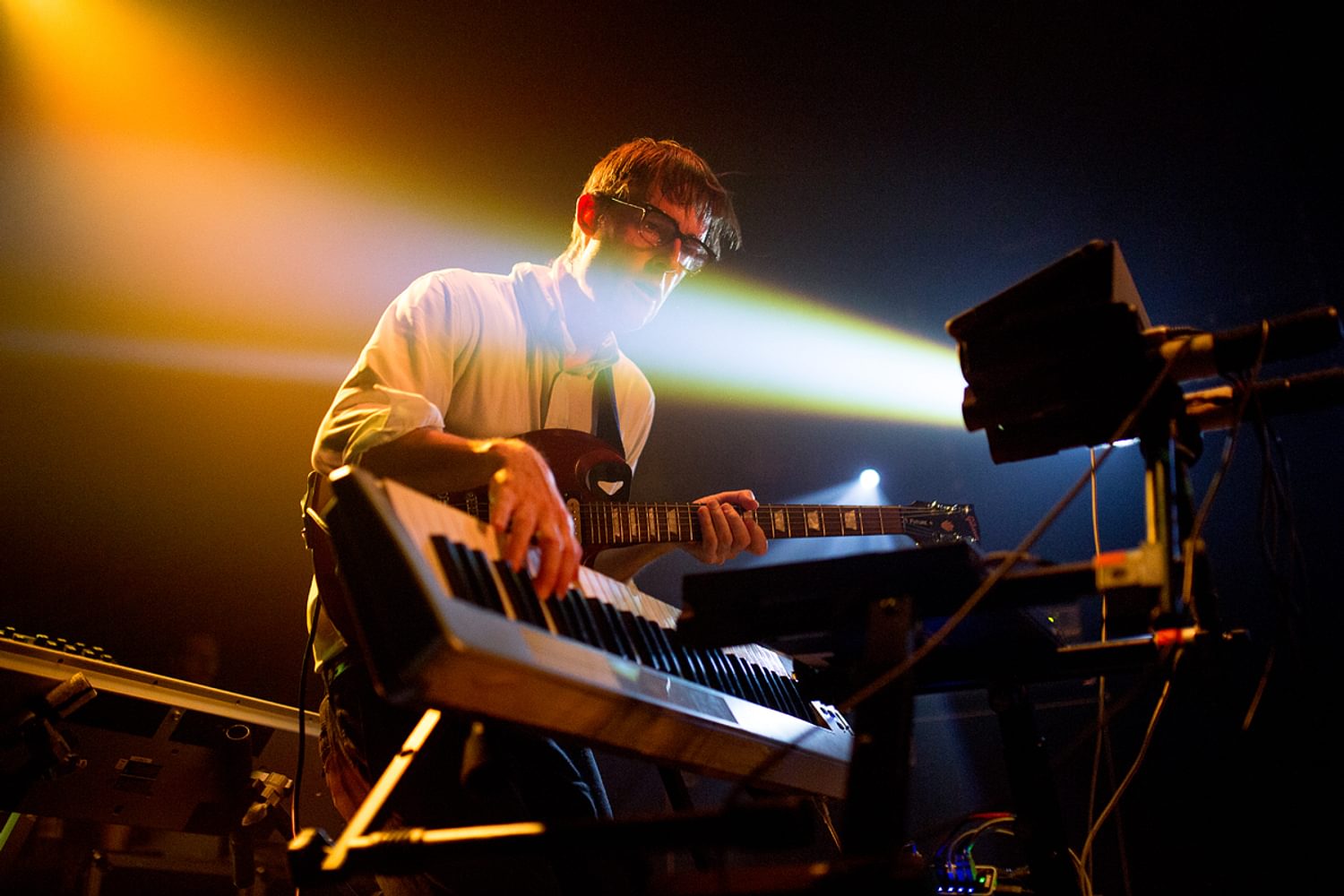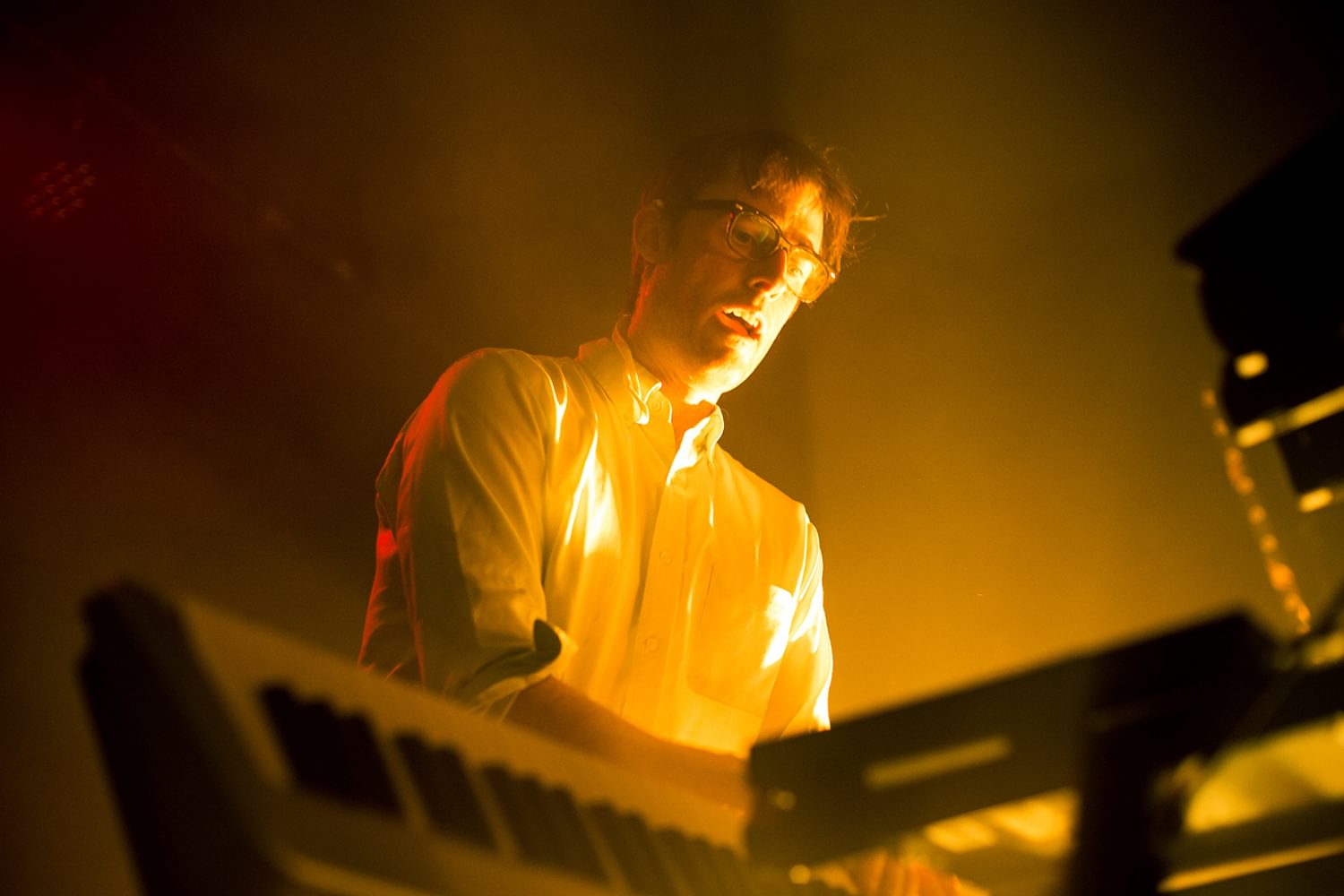 Photos: Phil Smithies / DIY.
Read More