Live Review
Beck, Electric Ballroom, London
12th October 2017
The man's got more bangers than a sausage factory.
Does anyone remember the last time Beck played a bad show? Has he ever? It's not likely, considering the man's got more bangers than a sausage factory. That fact is driven home tonight as he plays hit after hit, casual as you please while neon lights flash around him and the wall-to-wall crowd surges forward. It seems like an odd choice at first to begin with a run of his gentler work, until he steps forward and says "think of it as us opening for ourselves tonight."
Tracks like 'Blackbird Chain' and 'Lost Cause' are a pleasant introduction, but it's the abrupt gear change of 'Devil's Haircut' that properly sets the night off. Things don't let up from there, with the racing 'Nausea' followed hot on its heels by 'Go It Alone', 'Black Tambourine' and the angular 'Think I'm In Love'. His new album 'Colors' isn't out until after the show - this gig is it's baptism, of sorts - but songs from the record are met just as enthusiastically as his older work. 'Up All Night' and 'Colors' are celebratory and danceable, while 'Wow' brings on ecstatic cheering.
Still, there's never been any question over which Beck song people want to hear most and 'Loser' is greeted with a roar. It's the crown jewel of his catalogue, and the sparkling crescendo of tonight's set. As he rounds up his week in London, farewells 'Morning Phase' and welcomes 'Colors' into the world, Beck is still at the top of his game.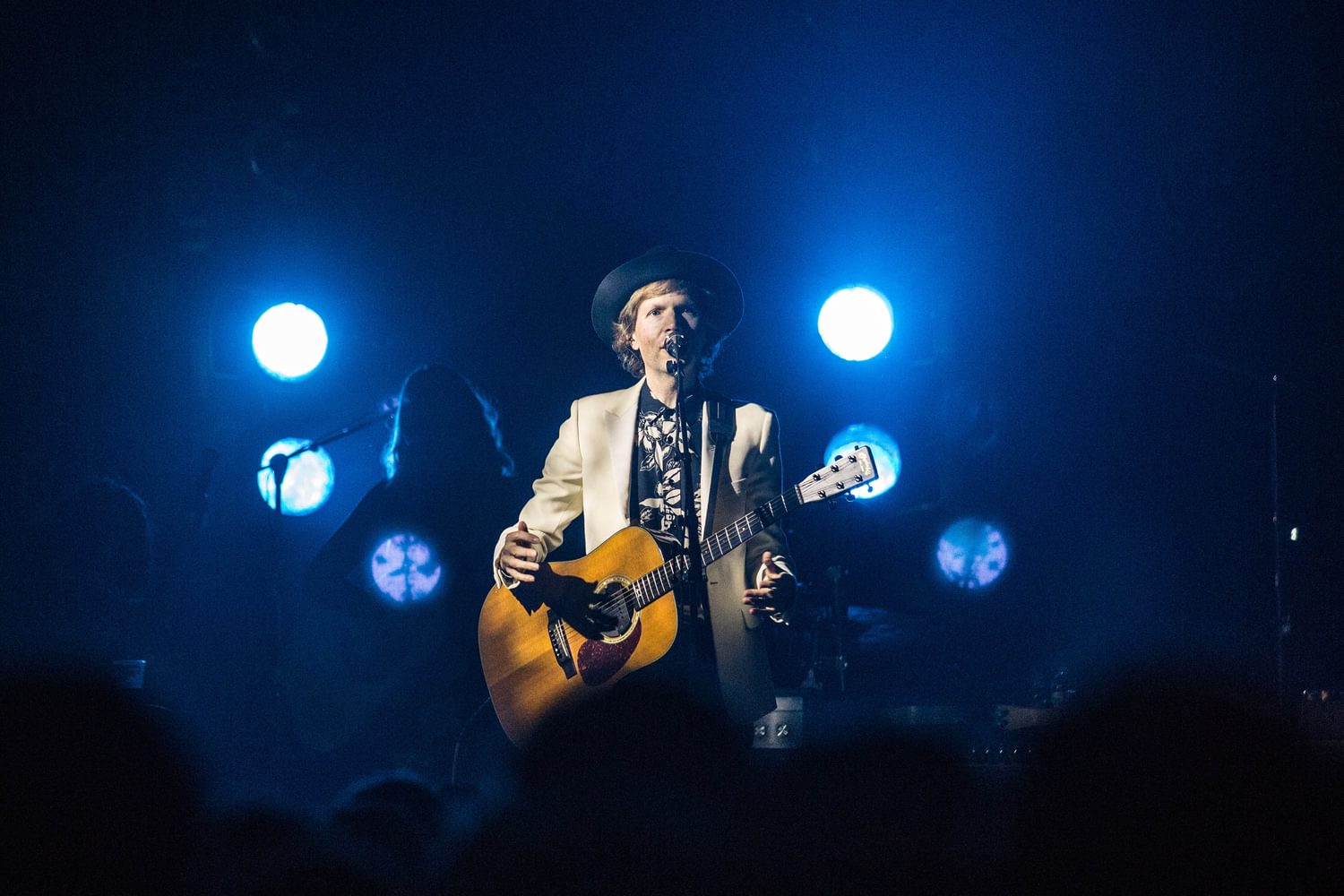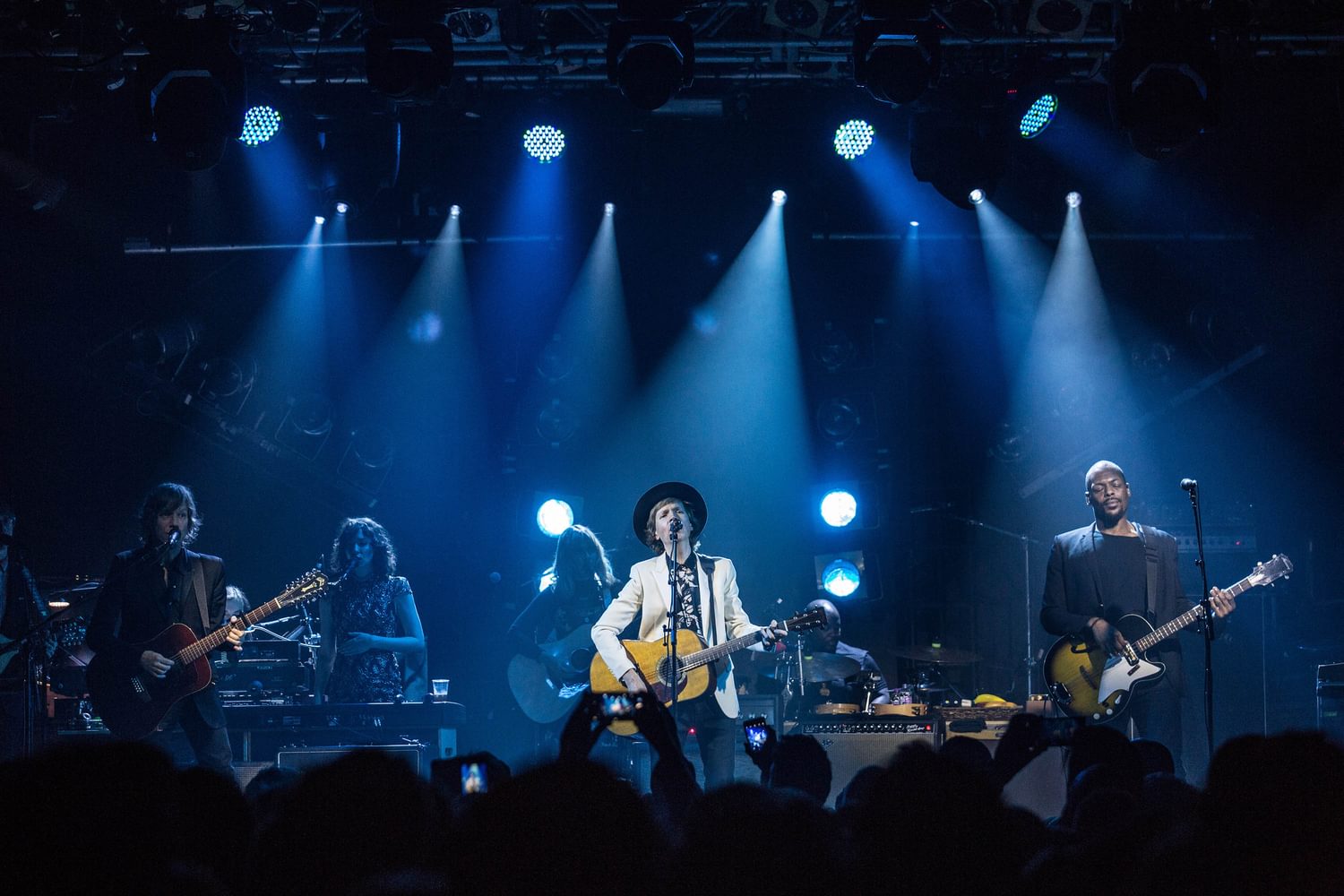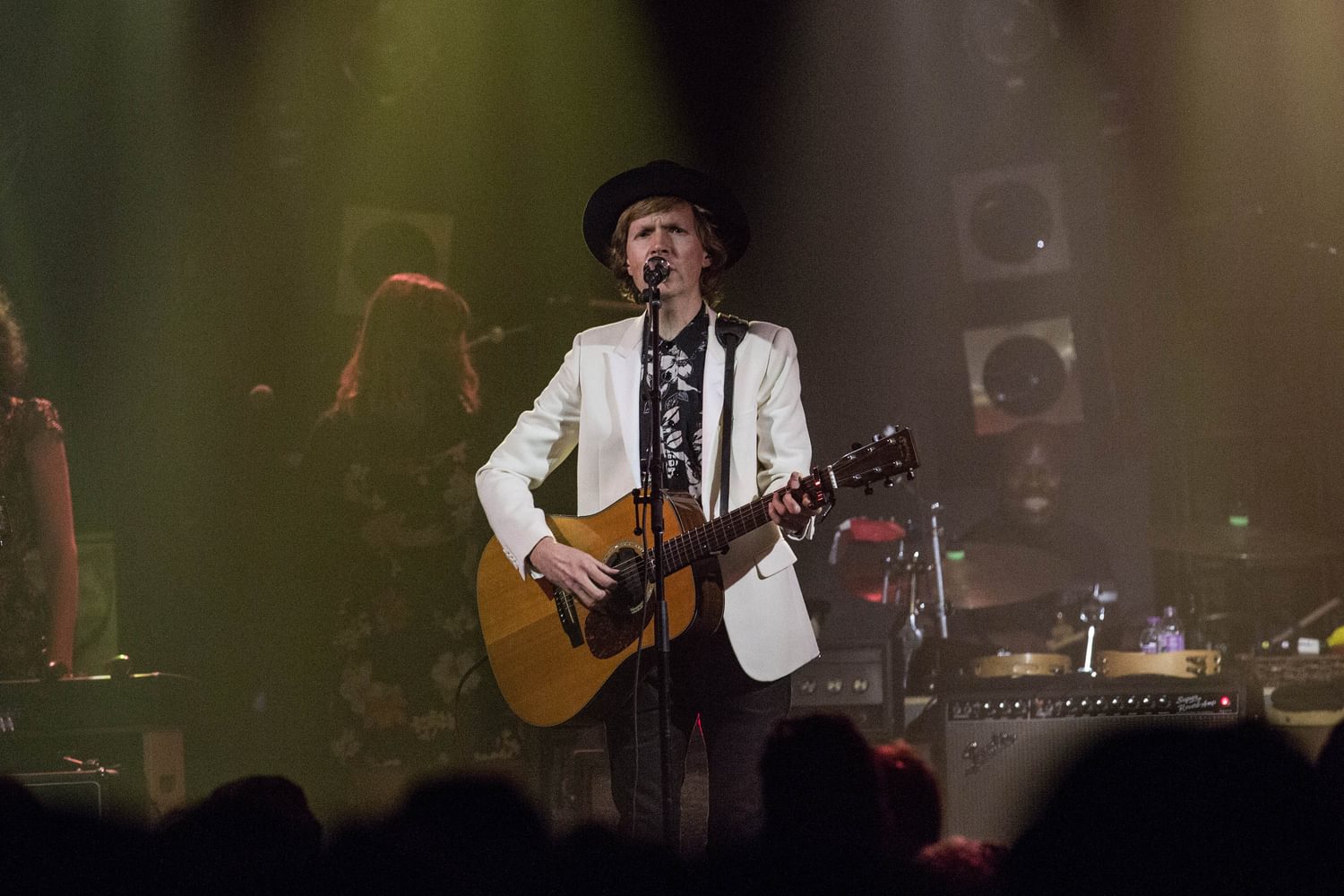 Read More
Featuring James Blake, Romy, Marika Hackman, yeule and more.