Live Review
Best Coast, Electric Ballroom, London
20th May 2015
The duo are looking more comfortable and confident than ever.
As the sun slinks into a haze upon Camden Lock, and overly punctual groups of youngsters hide behind street corners to finish off their vodka mixers from plastic bottles, punters prepare for Best Coast's sold out show at Electric Ballroom. Support comes from Scottish duo Honeyblood, and really there couldn't have been a warm up act more fitting. While hailing from a city just over five thousand miles away from the headliner's beloved golden shores, the duo's lo-fi scuzz blesses the stage for Bethany Cosentino and Bobb Bruno.
"It really is nice to be back in London", Cosentino exclaims, between sips of a drink placed in the fancy cup holder on her mic stand. Opening with 'The Only Place', the pair's requisite sunshine is squeezed into the dark, tall space of the Electric Ballroom. London may see no ocean, sun, or waves - but tonight it merges with LA to one, seamless space.
Throughout 'Heaven Sent' and 'Crazy for You', Cosentino's impressively long winding, whirling vocal range soars high. "This is a slow jam. It's romantic. One of the few actually", she then shyly states before the sincerely beautiful 'No One Like You'. Continuing the constant feeling of content whilst lilac fog clouds the stage, the title track of the band's new record 'California Nights' proves a spiritual love letter to the state in hand; the same that threads through the duo's two previous albums.
It's so easy to get caught up in the California dreaming of Best Coast, and tonight the duo are looking more comfortable and confident than ever.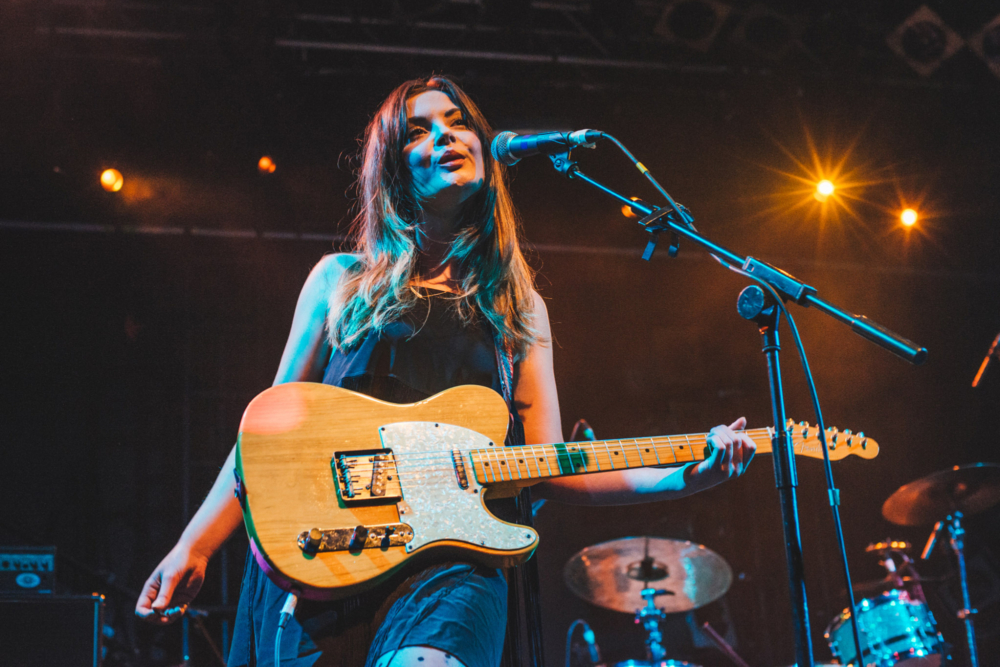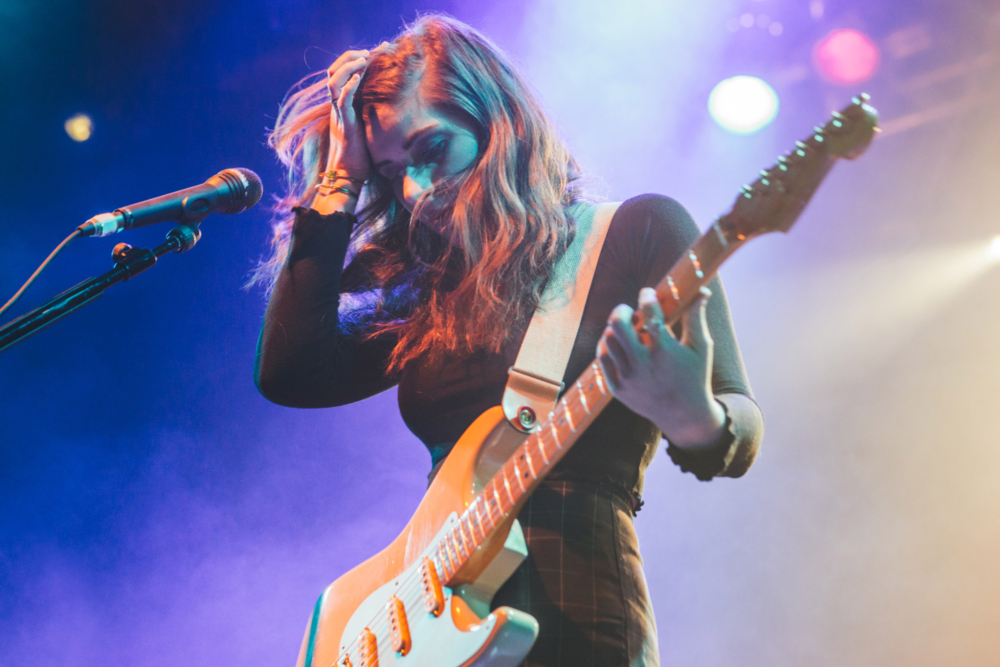 Photos: Carolina Faruolo

Get your copy of the latest issue
Read More