Live Review
Blood Orange, Shepherd's Bush Empire, London
29th October 2018
Dev demonstrates his love for and deep appreciation of the sound and culture that has led him here.
Dev Hynes, singer, songwriter, pioneering producer and creative mind behind Blood Orange, commands a notably understated presence on stage, flanked tonight by looming platforms housing his live band. Even the spotlight is pointing elsewhere, reserved instead for his backing vocal duo (the remarkable Ian Isiah and Eva Tolkin); themselves taking centre stage for a song each during the course of the evening, or otherwise providing the tracks with their characteristic retro feel. Dev himself remains reserved, only fleetingly addressing the sold out crowd and often hidden away in the smoke and lights, or under his ever-present Union Jack patterned headgear.
It's a muted setting for his captivating sound, one that pays homage to and effortlessly reinvents the iconic funk, soul and R&B that emanated out of his adopted United States in the 1980s. There's an undercurrent of political and social activism, from the opening monologue by transgender rights campaigner Janet Mock through the subtle flashes of red and blue, accompanied by hushed sirens. Yet much like the rest of Blood Orange's aesthetic, its remains cleverly subdued.
That Dev feels more comfortable in the studio than on stage seems clear, so he's found the means to merge the two. In line with the jazzy exploration of recent album 'Negro Swan', much of the first half of the evening unfolds like a jam session between friends, albeit an exceptionally well crafted one. The joy on the faces of the band easily paints the same picture. His delivery is effortless.
Come the second half his soulful mastery shines brightest, not least on fan favourite 'You're Not Good Enough', the sublime collaborative 'Best To You' (complete with an almost show stealing turn by Eva), and the atypically sexy 'Champaign Coast'. Whether picking up the electric guitar, sat at his jet-black grand piano, or with microphone in hand, Dev's skill is undeniable. His decision to stand back from the spotlight only serves to further elevate his music. The result is an inclusive celebration of the sounds on which he has built his career, both in and out of the studio.
Attracting the likes of Solange, FKA Twigs and Carly Rae Jepsen, all of who have worked with Hynes as producer, his grasp of music and his ability to forge a distinctive sound is exceptional. On stage, met by adoring cheers and a particularly enthusiastic fan's repeated declaration of love, Dev demonstrates his love for and deep appreciation of the sound and culture that has led him here while continuing the forge his own, delicately revolutionary path.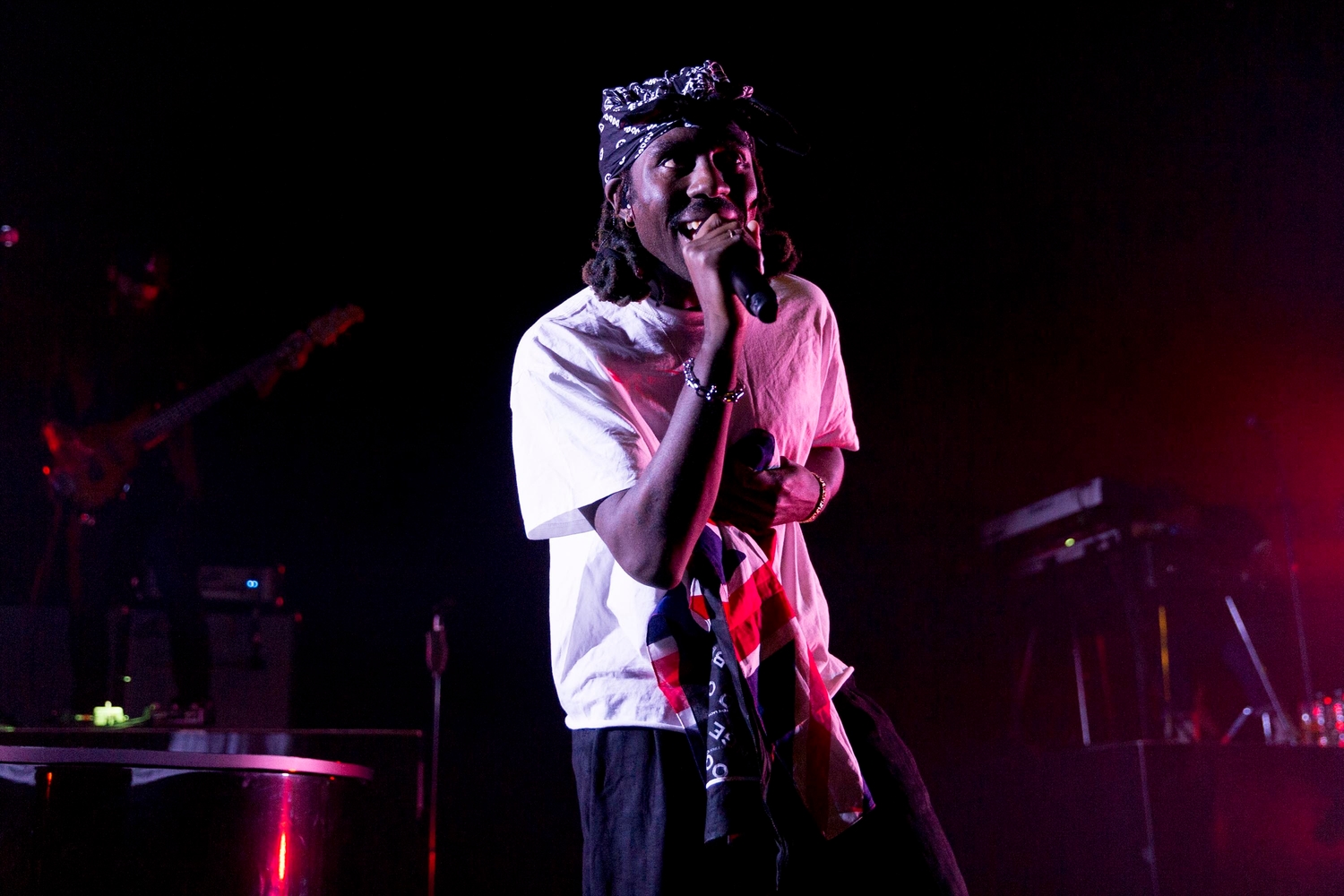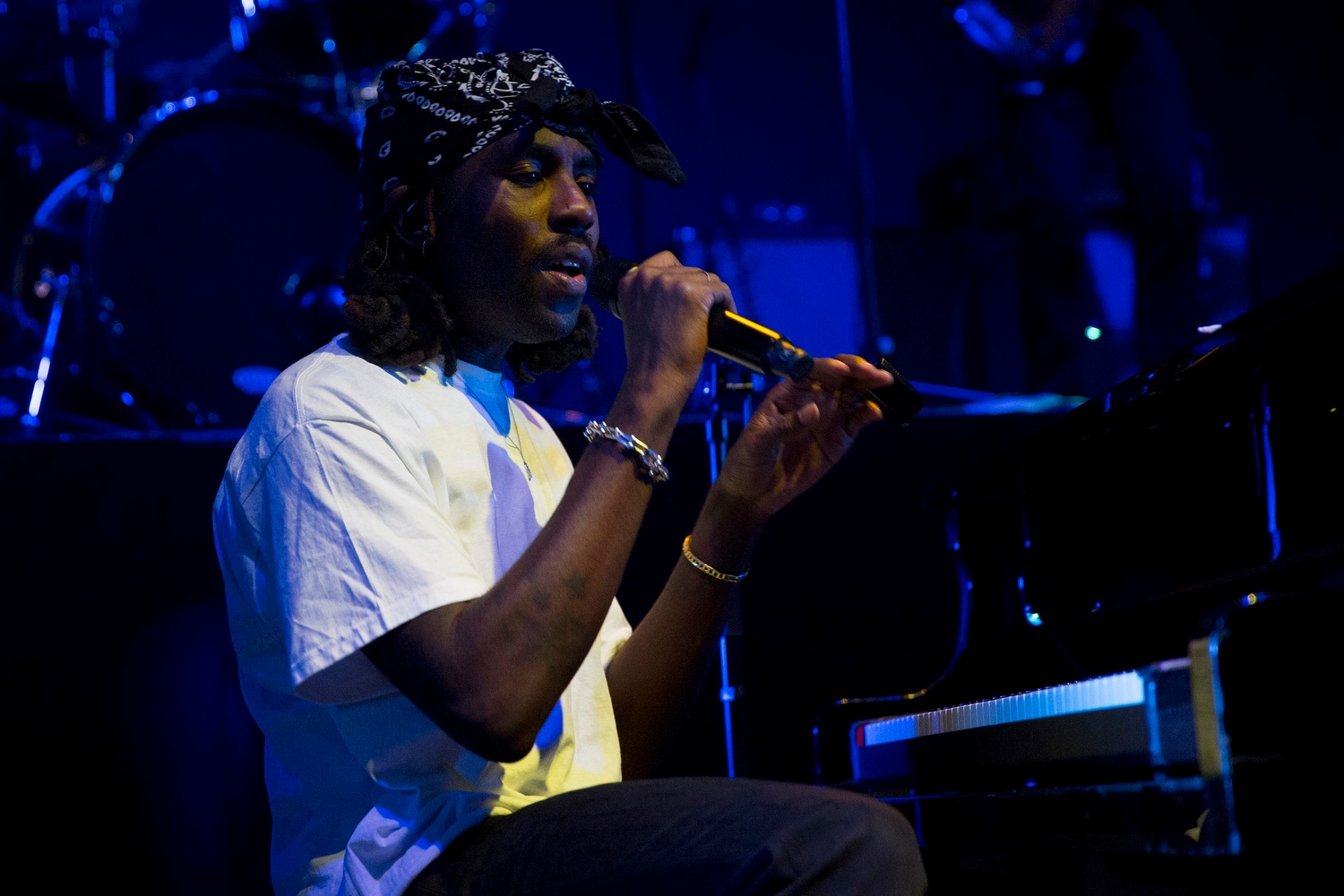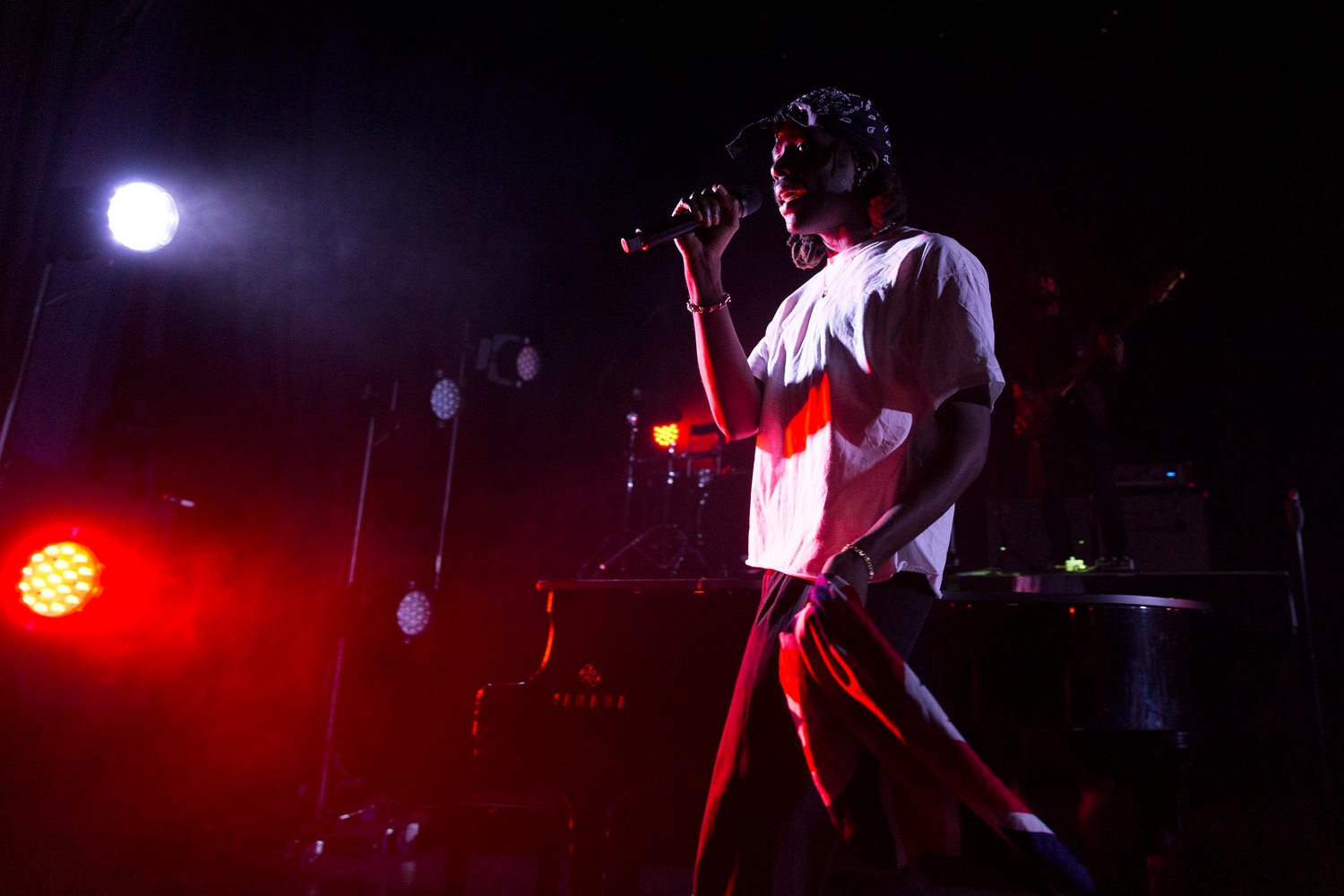 Read More
Featuring James Blake, Romy, Marika Hackman, yeule and more.