Live Review
BTS, The O2, London
9th October 2018
The South Korean septet played the first of two sold-out nights at The O2 last night.
It's rare, after 2018 years as a constantly progressing planet, that you get to witness a genuinely new cultural shift in action. Sure, tastes change and trends come and go, but as the old bores are always wont to remind us: most things have been done before and we're all basically just rotating in a 20-year cycle of refresh and regurgitate.
What we have in South Korean boyband phenomenon BTS, however, are the figureheads of something that feels genuinely new. Psy's 'Gangnam Style' might have hit a popular, light-hearted sweet-spot and 'Despacito' was an enormous one-hit wonder, but for a non-English speaking band to sell 40,000 tickets on these shores (and sell them out in a record-breaking 10 minutes, no less) is something entirely different. As the hordes of ecstatic, light stick-wielding fans screaming their lungs out in The O2 Arena's enormous bowels attest, BTS' appeal has transcended any kind of language or cultural barrier. The 20,000 people – notably of a true racial mix – gathered tonight don't care that when 6/7ths of the band speak on stage, they're doing so through a translator. They don't care that the words they're screaming along to aren't necessarily in their native tongue. They just know what they like, and they like these guys A LOT.
It's a truly progressive and inspiring thing. A lot of adults, you sense, could learn a thing or two from BTS' young fans. But while tonight implicitly makes a social statement, the main noise going on here is one constant, ear-splitting yell. Outside, fans queue up to take selfies with a poster. Inside, the second that a prolonged introductory VT begins, bearing images of the band members, the noise is like nothing you've heard before. Then, when the septet actually arrive in their IRL forms, it kicks up another inconceivable notch. If the comparisons to One Direction are ones that BTS' adoring fan group ARMY are keen to play down, then they're certainly present if only in the sheer level of love being thrown at the band tonight.
Kicking off with mega-smash 'IDOL', they begin a lengthy, two-hour set that's a masterclass in how to be a boyband. There are moments of endearing inter-band unity, topped off when injured member Jungkook – who spends the show being wheeled around on a chair – begins to cry during 'Anpanman' and is comforted by pal Jimin. Each member also has their own time in the spotlight, too, emerging on their own backed by dancers, glitter explosions and fire cannons for their various solo tracks. It's what you want from a boyband – rather than having one de facto leader and a bunch of henchmen, they opt for the Spice Girls trick of playing up each member's individuality as well as their strength as a gang.
There are nods to pop groups past – a particular costume change into white, billowing outfits is more than a little Backstreet Boys, while the aforementioned hysteria can't help but recall 1D before them – but fundamentally BTS feel like a very fresh, very new proposition. At the end, they stand front and centre and spend a lengthy time making individual speeches, thanking the crowd, professing their love for London ("You have the greatest musicians in your country, and in this city, so we feel so grateful for that. We'll never take it for granted," gushes RM) and generally looking understandably a bit overwhelmed at the whole thing. Far from the scripted stage chat that you get from most pop megastars, it feels honest and sweet – a genuine gesture from a band who've proven that they actually don't need words to communicate here.
In a political landscape that seems intent on putting up walls, tonight feels important. BTS aren't just knocking them down, they're creating a community of young people that doesn't even see them as a possibility.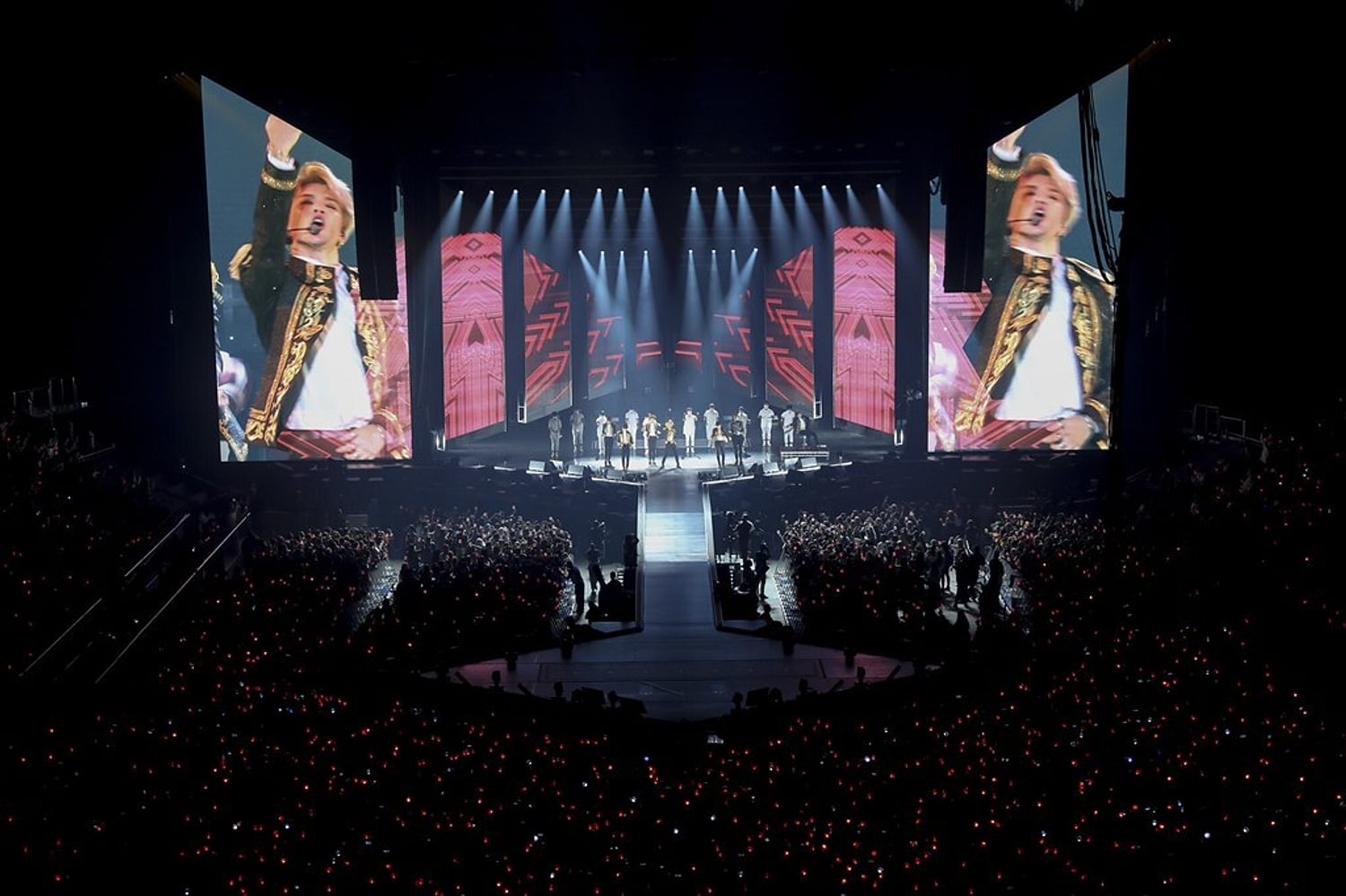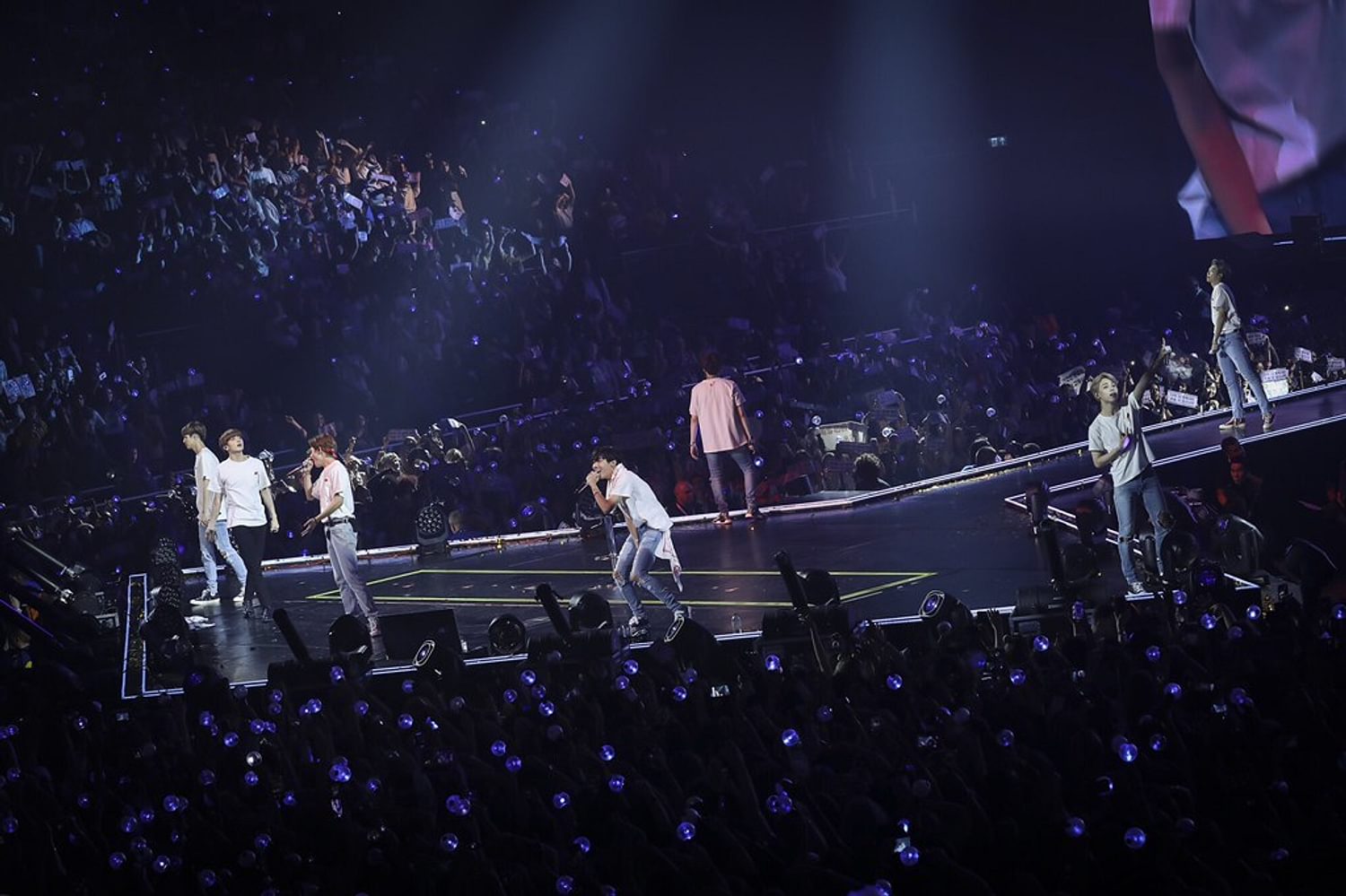 Read More
Featuring James Blake, Romy, Marika Hackman, yeule and more.