Live review
Danny Brown, Electric Brixton, London
10th November 2016
Half lyricist, half Looney Tune, Danny Brown's Brixton show is pure pandemonium from the off.
Danny Brown's come home. "This ain't even a show, it's a family reunion," he grins halfway through his London return this evening, the sentiment peppered with "motherfuckers". The Detroit native's made no bones about his love for the British capital, and with tonight marking his first live appearance here in over two years, his gold-clad grin looks even wider than usual.
'Atrocity Exhibition', the Joy Division song from which Danny's new album lifts its title, opens proceedings in suitably dark fashion, his DJ mutating and molding the track into a gloopy new form. By the time Danny skips on stage, though, that gloom is cast aside. Storming into 'Die Like A Rockstar', he's framed by a light show fit for arenas, beams of white light giving him the appearance of a caged animal.
"Hi, my name is Daaaanieeeel," he smirks, that frantic giggle creeping forth, before 'Blunt After Blunt' and 'Smokin & Drinkin' find the crowd drowning out those party-starting hooks. The EDM-soaked 'Dip' incites pandemonium, a brawling mass of bodies filling Electric Brixton's floor while Danny himself comically goose-steps across the stage, gurning into the middle distance, eyes rolled back in his head; half lyricist, half Looney Tune. As he leans across the barrier to high five the jostled-to-high-heaven devotees in the front row during Purity Ring collaboration '25 Bucks', the appreciation's palpable on both sides of the gap.
Despite tonight's billing as the Exhibition Tour, the more guttural new material of 'Atrocity Exhibition' is crammed into a closing medley. Whether it's through fear that the more experimental sounds might not find footing amongst older material or simply a way to channel 'Atrocity Exhibition"s impact isn't clear, but mere seconds into 'Really Doe' any fears are proven unfounded. Charging through 'When It Rain' and 'Dance In The Water', the reaction's more fevered than ever, energy levels smashing through the venue's mirror-ball-packed roof. He closes on a gut-wrenching rendition of 'Pneumonia', Danny grunting and stomping like a hardcore frontman, before "I'm smokin' dope" is spat out with a throat shredding roar. Whether he'll die like a rockstar is still up for contention, but for the time being, Danny Brown's clearly living like one.
Photos: Sarah Doone.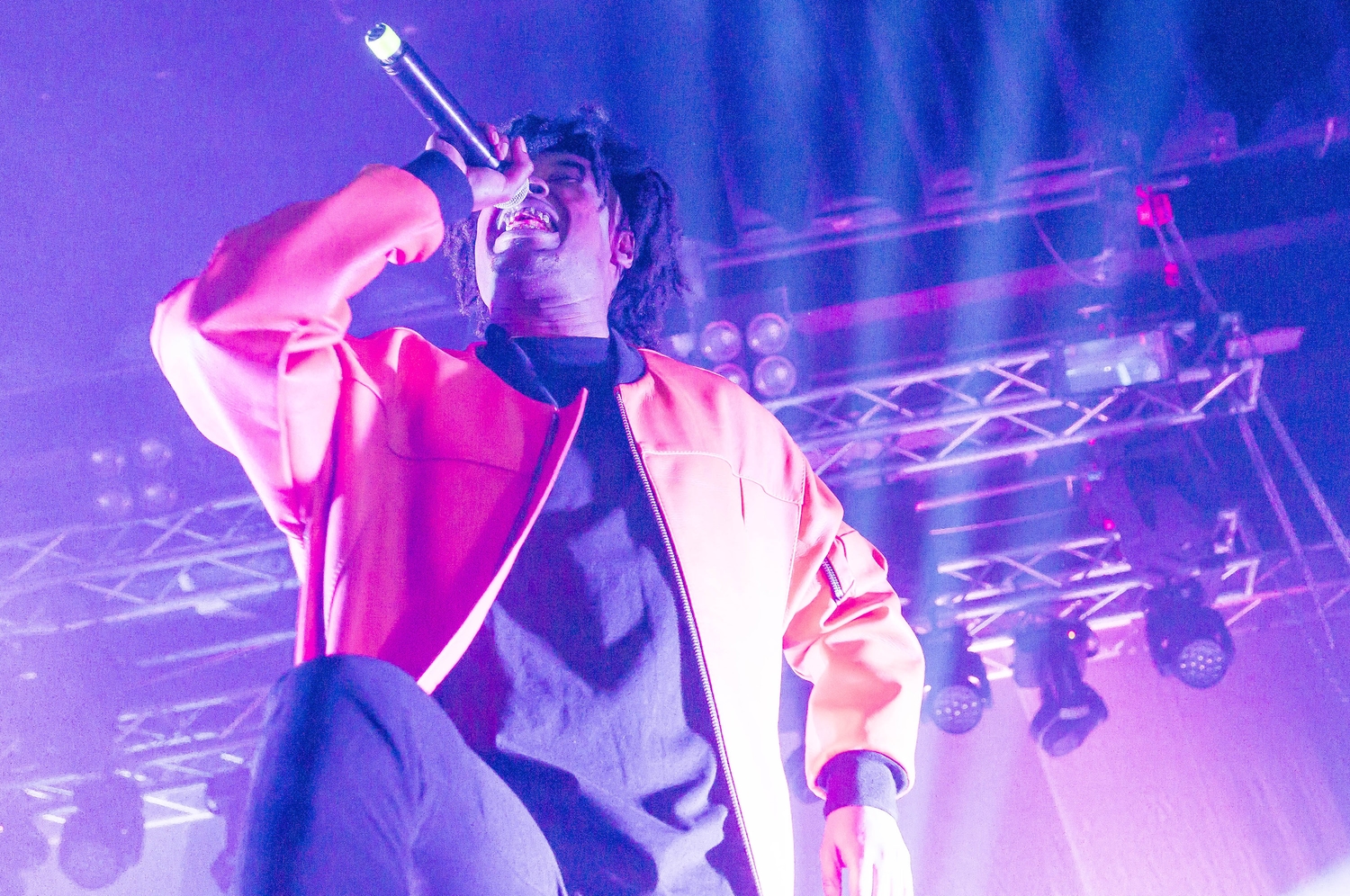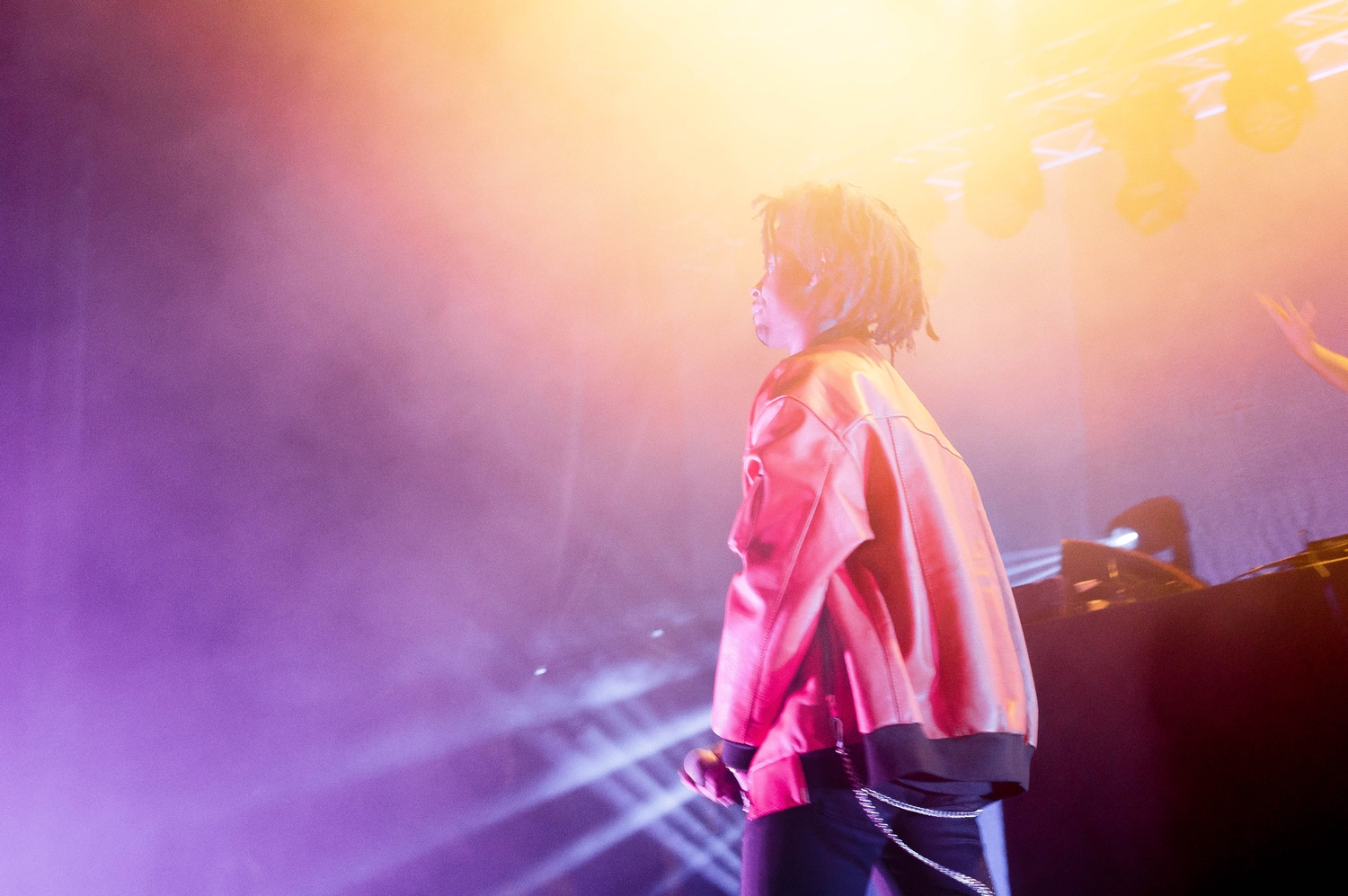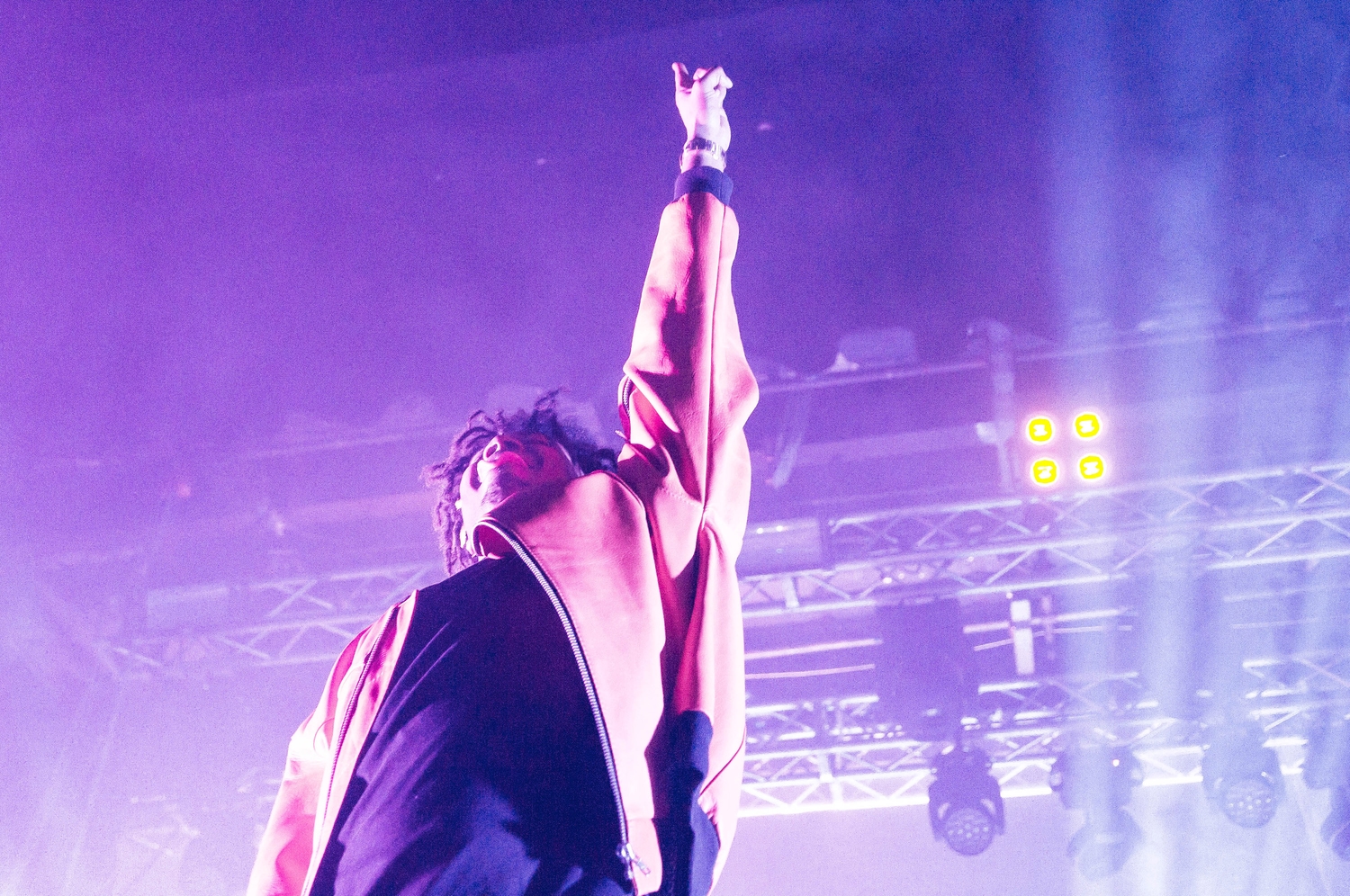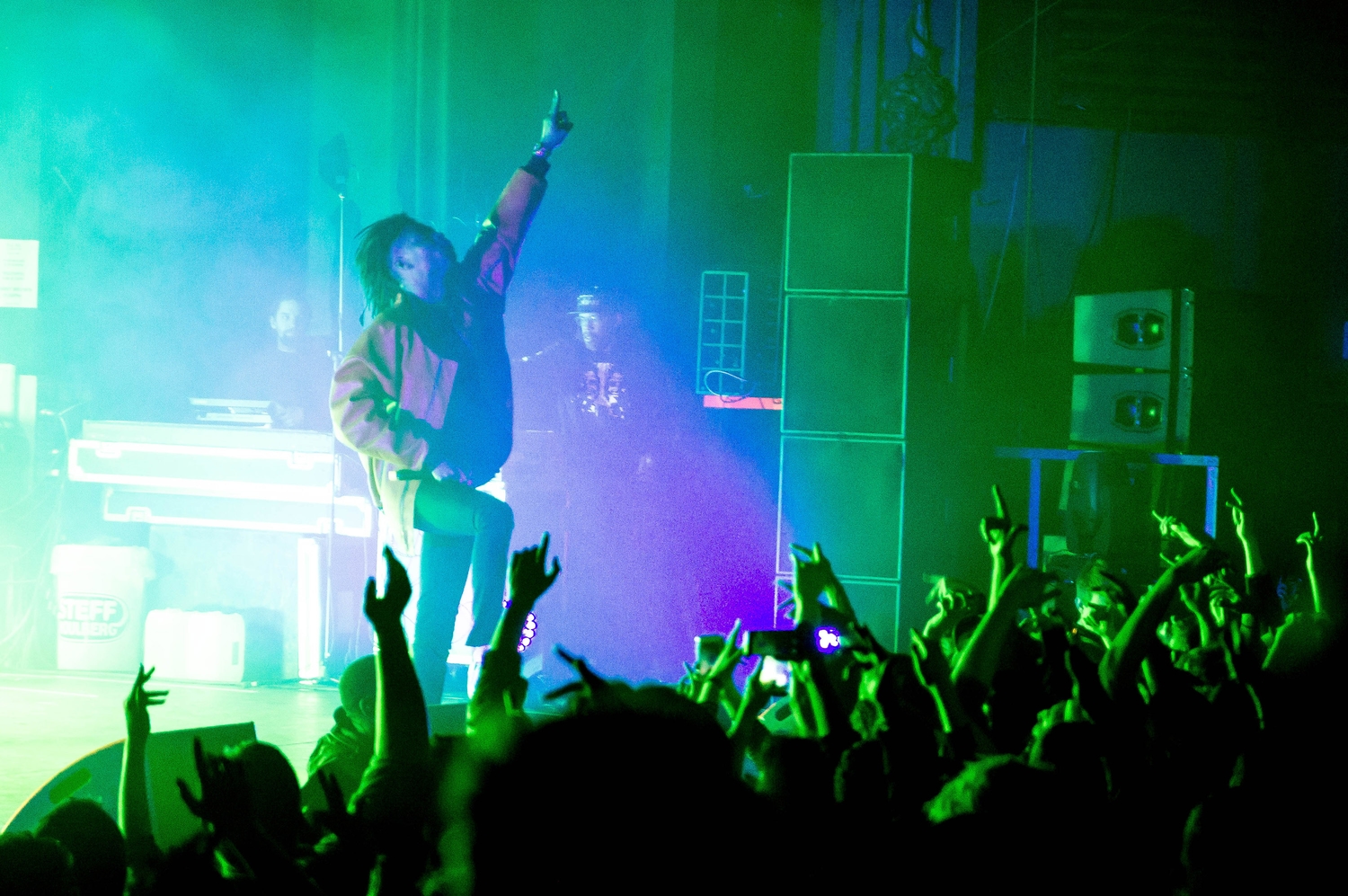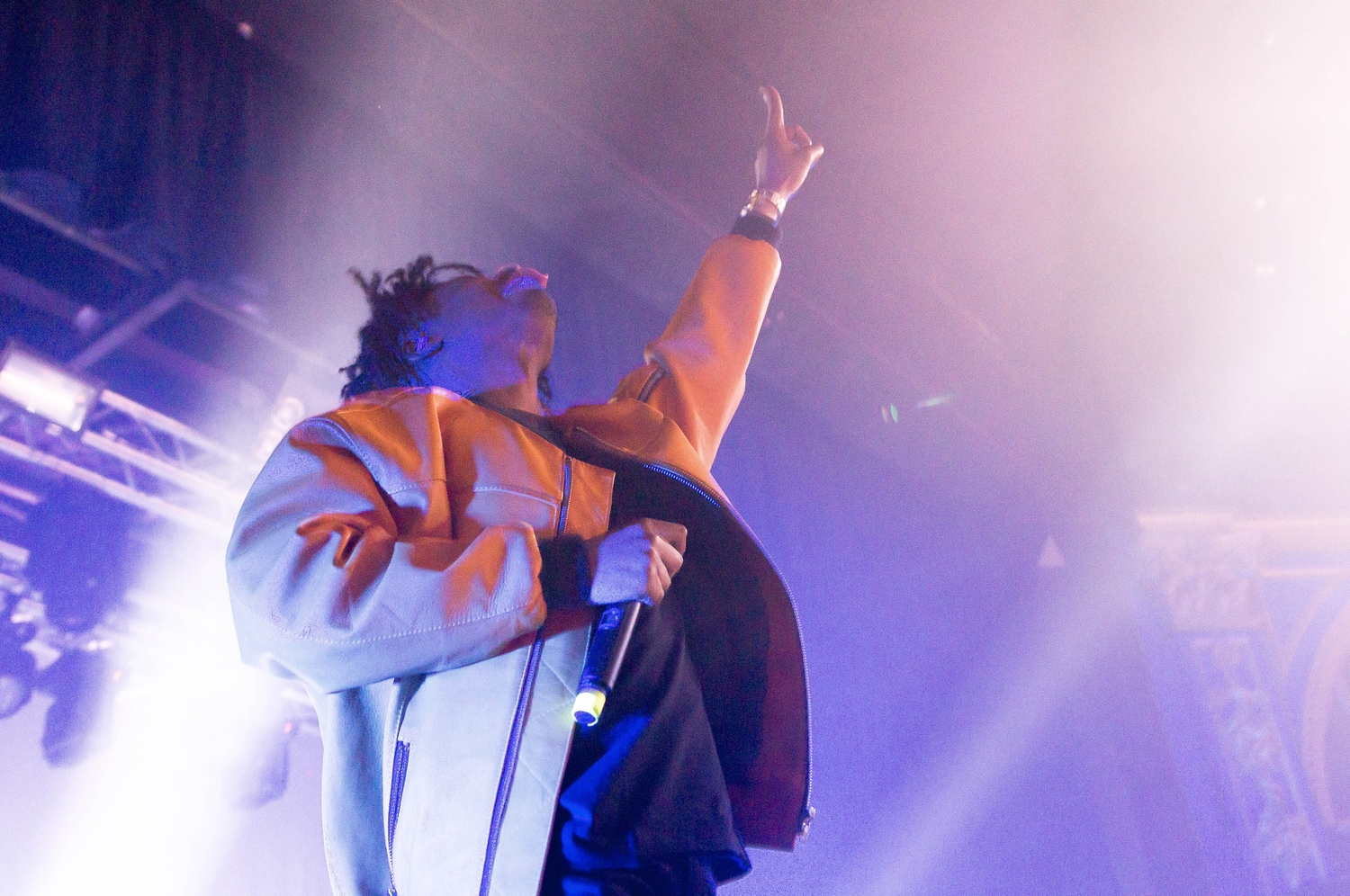 Read More
Featuring James Blake, Romy, Marika Hackman, yeule and more.