Live Review
Demob Happy, Concorde 2, Brighton
2nd March 2019
Football-style chants of "DEE-Mob" ring around the room well in advance of the trio's arrival.
Brighton. A mini London by the sea, a city ruled by an angry mob of malevolent seagulls as well as being home to one of the most prolific music scenes in the country. Demob Happy stepped it up a gear last year, following a high-profile support slot with Jack White.
Before the main event, there's plenty to whet the appetite. First, a darkly seductive set of gloom pop from Heirloom. There's a hint of Black Honey about the quintet, the twin vocals of Jade Taaffe and Jane Rivers wrapping around a dreamy Tarantino-esque guitar making for an intoxicating combination. When the band shift through the gears on the likes of 'Femme', there are the unmistakeable signs of a band starting to realise their potential.
Bathed in devilish red light, grunge trio Sick Joy ramp up the noise levels considerably, rampaging through a procession of gravel-voiced bangers that show why this band are nudging ahead in an increasingly crowded field. Latest single 'Heaven' in particular feels like it has the power to shake the venue apart.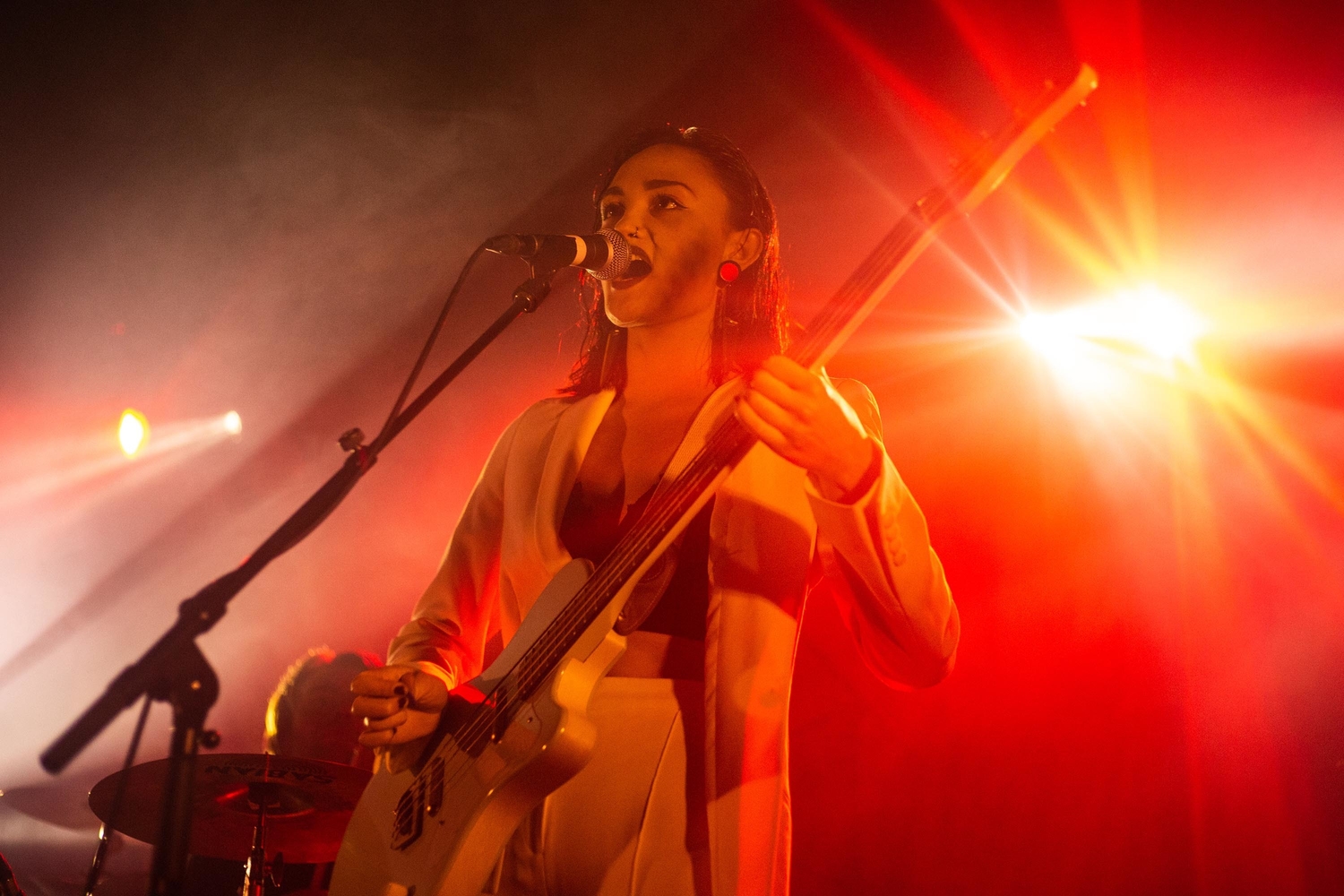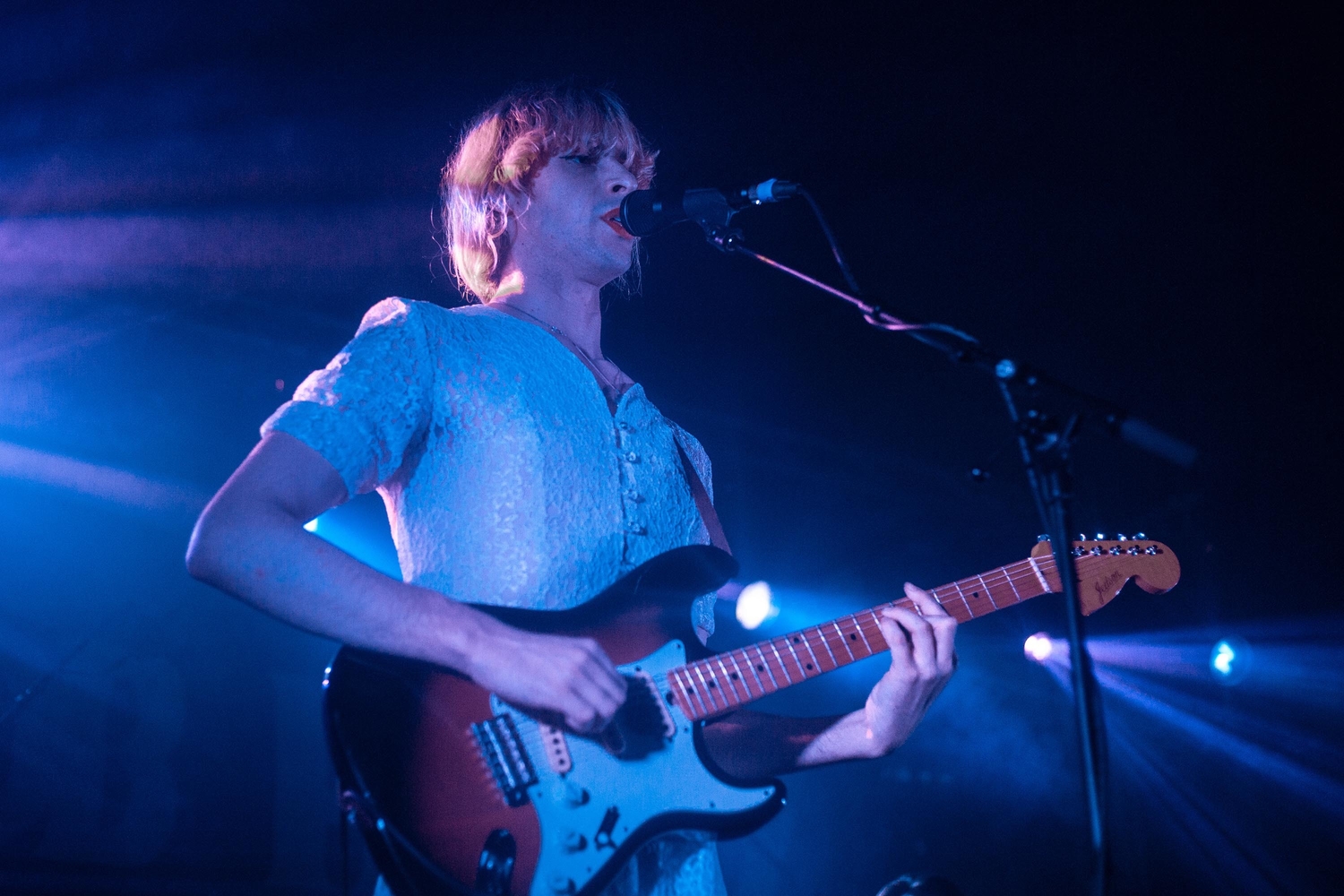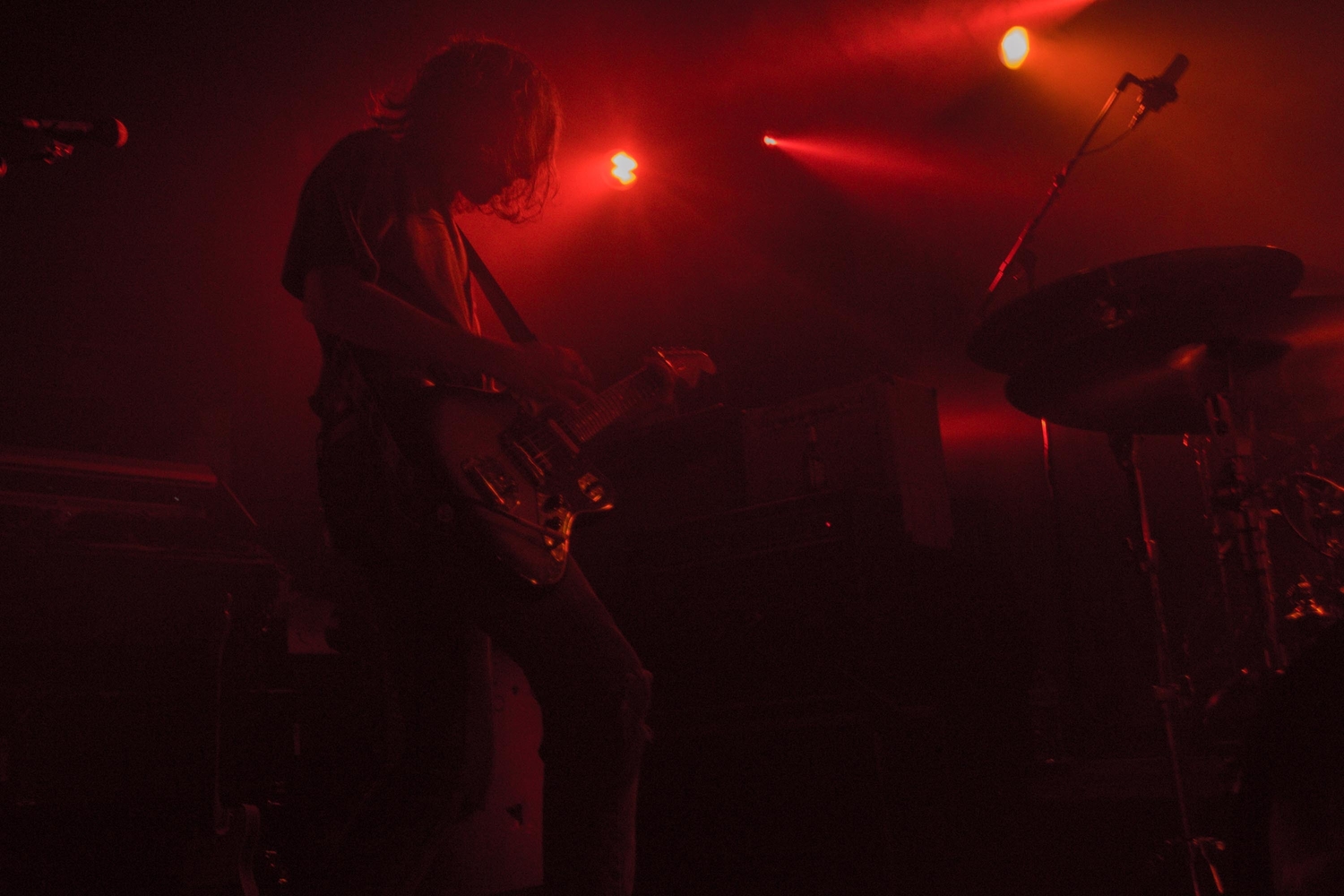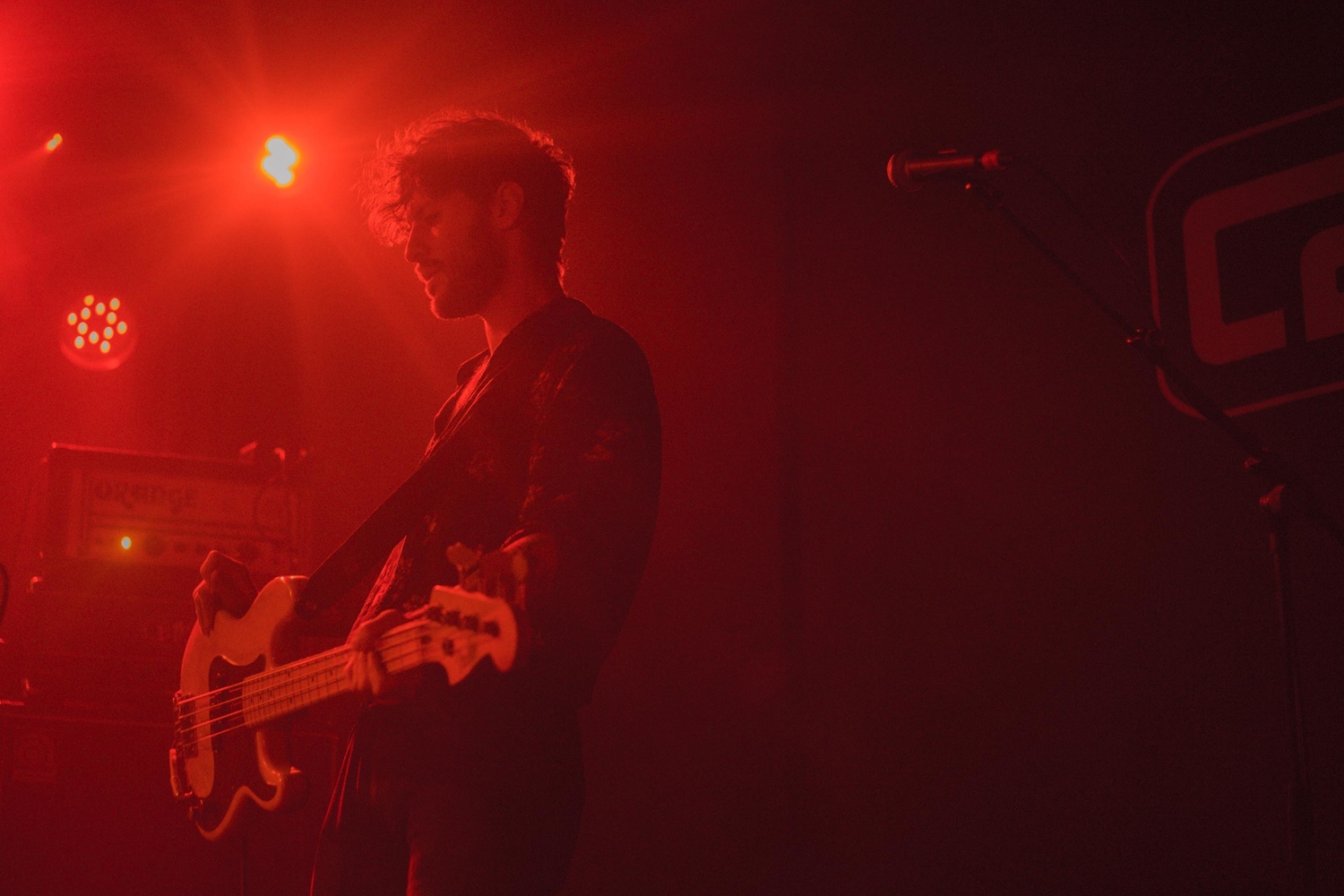 It's all nothing but a warm-up for the victory lap to come, however. Football-style chants of "DEE-Mob" ring around the room well in advance of the trio's arrival, and as they open with a thundering 'Succubus' the room descends into joyous chaos. In front of an adoring home crowd, it's already a win for Demob Happy of course, but nothing is taken for granted. Grinning at each other all night long, that easy chemistry between frontman Matt Marcantonio and guitarist Adam Godfrey is on display from the start as they rattle through an early salvo of moments largely taken from last year's mighty 'Holy Doom'.
The sheer volume and power that the trio build for tracks like 'Spinning Out' is breathtaking, Tom Armstrong threatening to pummel his drums right through the stage. But perhaps surprisingly, it is when they mix things that up that they show hidden depths. 'Runnin' Around' live becomes even more of a psychedelic trip, sneaking through the ether in a swirl of synths before exploding into an extended frenzy of riffs. Merging seamlessly with their unplugged version of 'Holy Doom' ("I stopped playing piano because I felt like a dick, but I'm back on it for this tour" laughs Matt), there is a captivatingly trippy feel to the harmonies.
If that was a dream, then 'Junk DNA' is the creature from your nightmares, a monstrous riff dragging the evening back into the blood-red visceral. There's just enough time for a couple of new singles, the already-classic 'Less Is More' having been joined earlier by the glam rock stomp of 'Mother Machine' before the devastating 'Be Your Man' ensures a blistering finish with the band crowd-surfing among their fans by its end. Doom has never felt so good.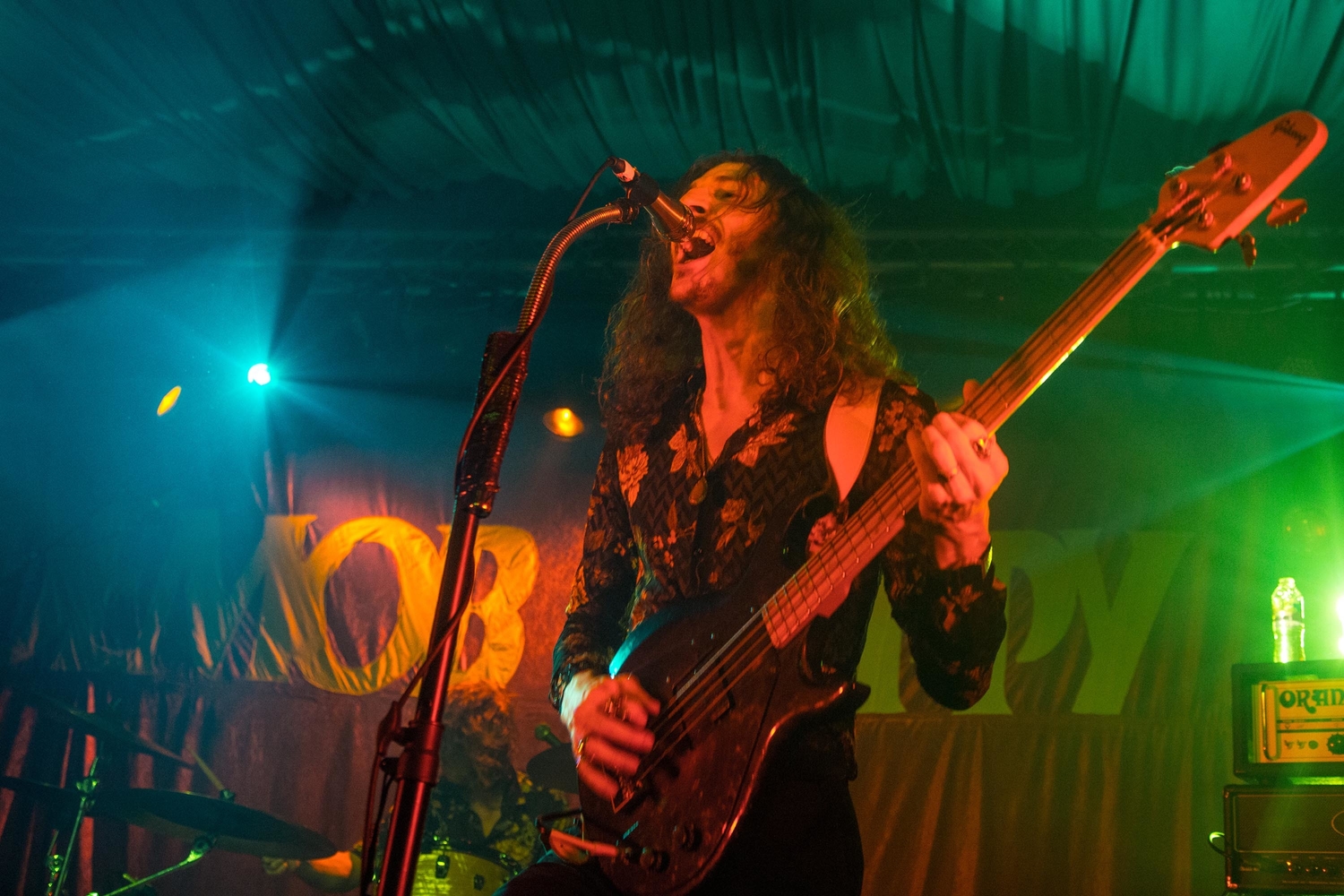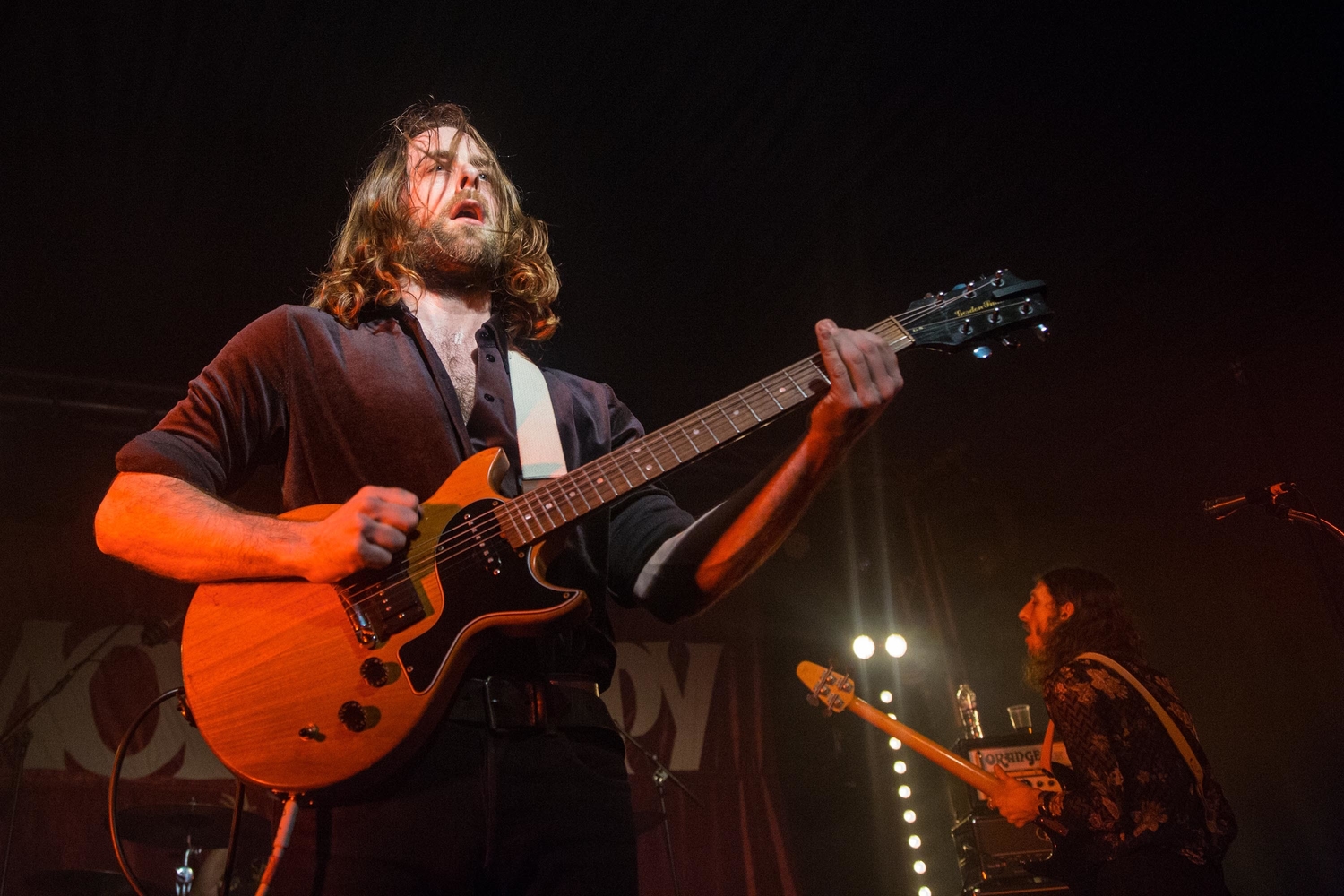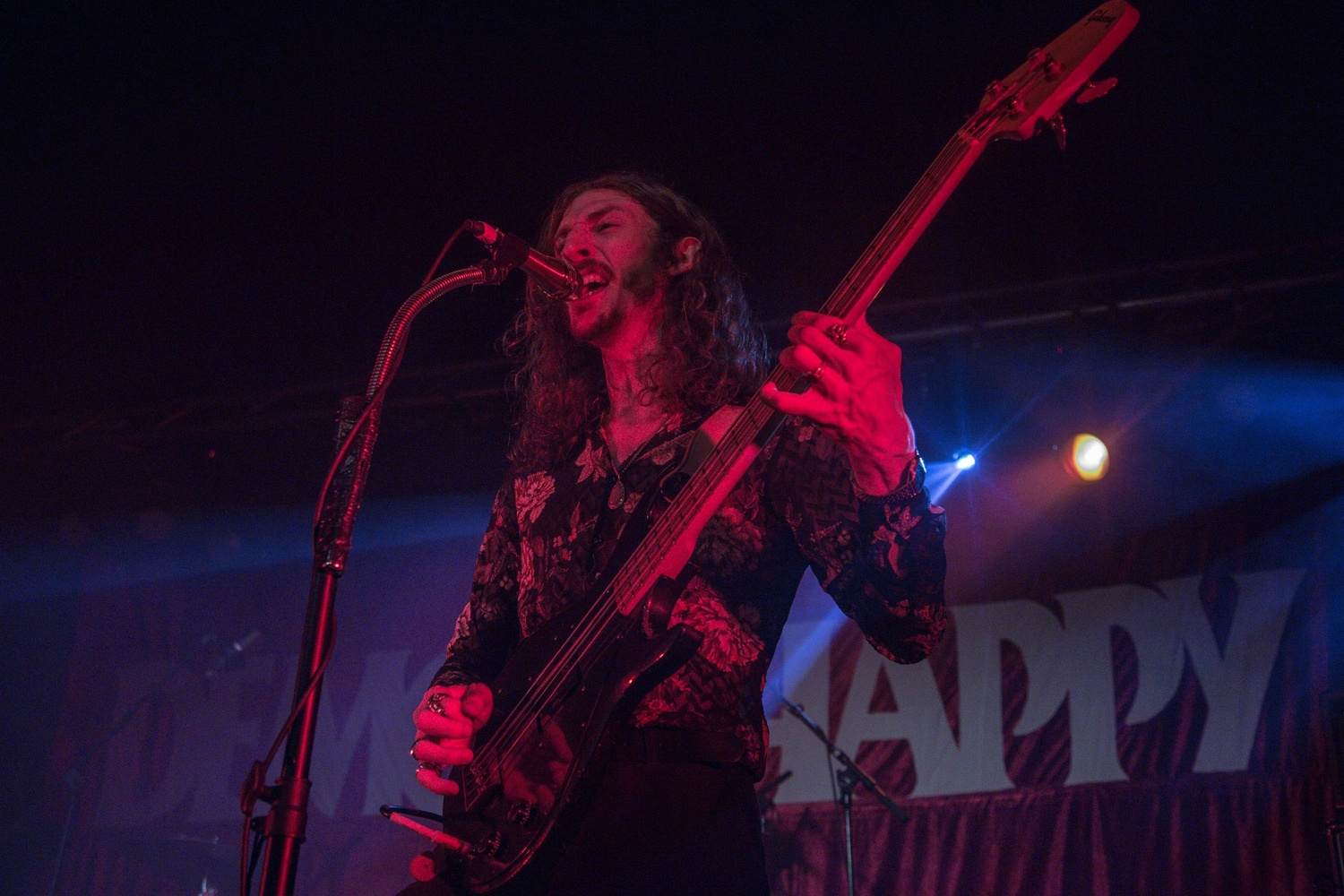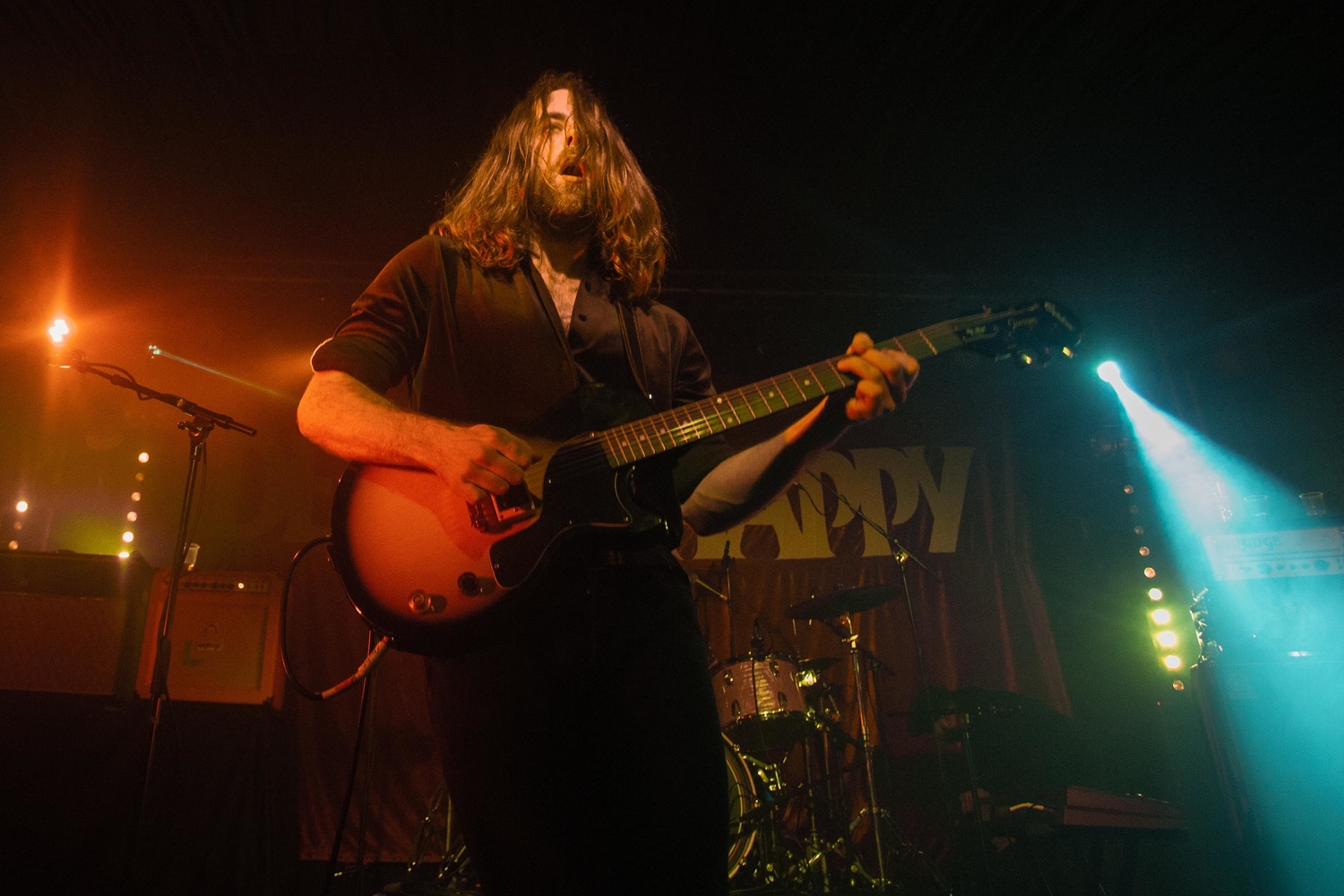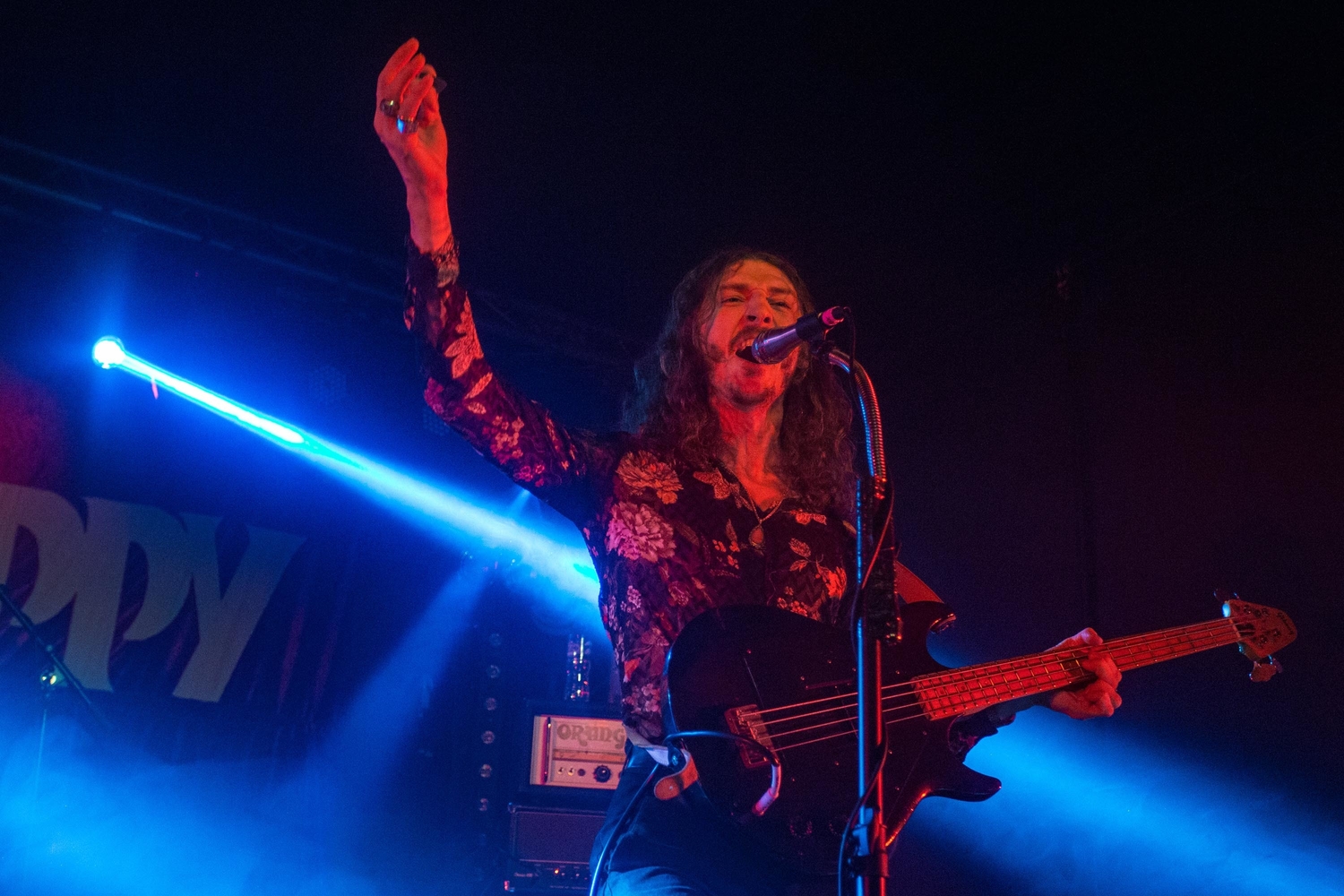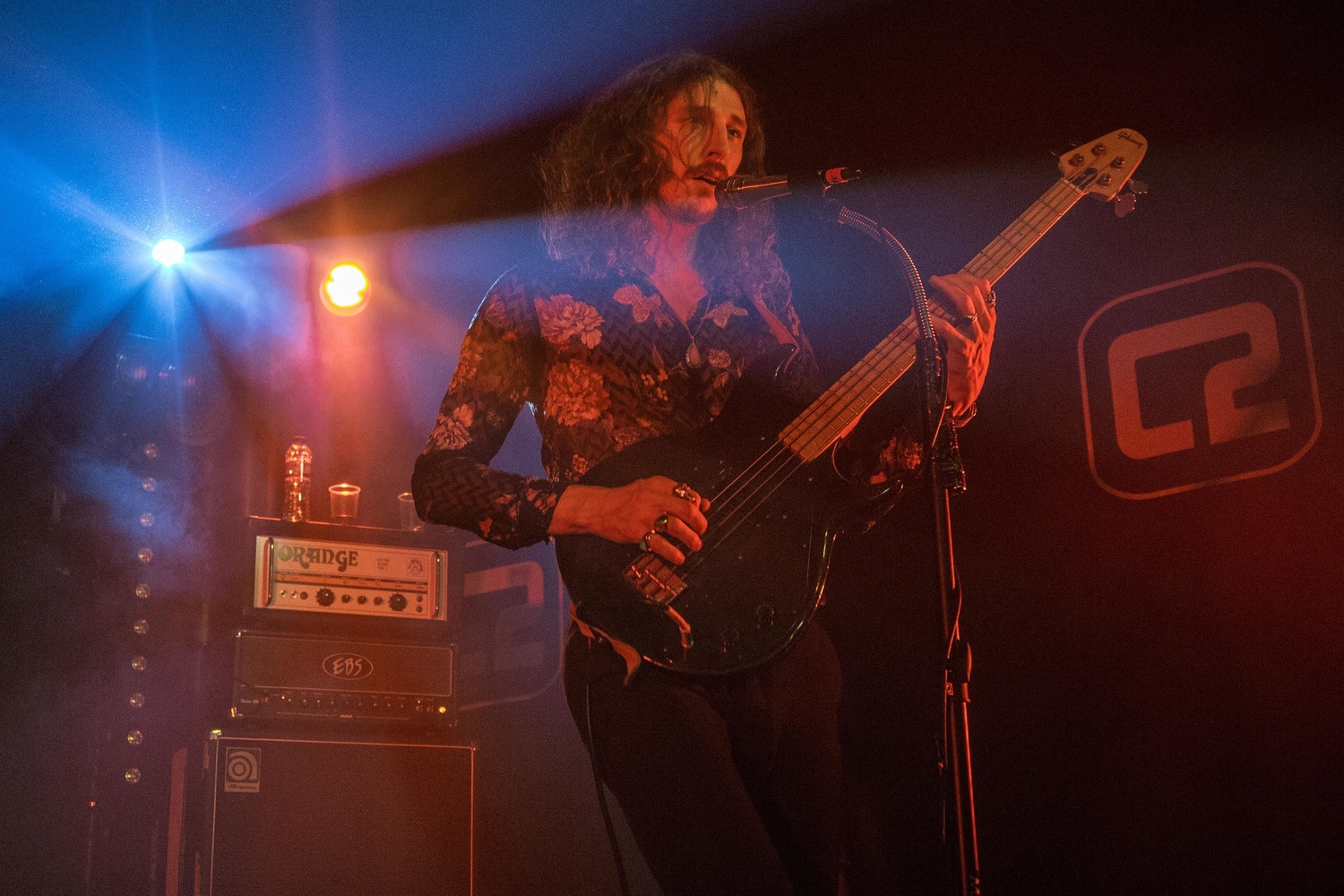 Read More
Featuring James Blake, Romy, Marika Hackman, yeule and more.