Festivals ESNS 2023, Groningen, The Netherlands
18th - 20th January 2023
Katie Gregson-MacLeod, Sprints and Kynsy were also highlights at the first edition of the Dutch event since 2019.
Much like festivals across the globe, the last few years have been a bit of a challenge for The Netherlands' premier new music festival ESNS, but in 2023 it's finally full steam ahead. Getting back into the swing of a fully live event - last year's having been split between in-person gigs and online streams - ESNS 2023 sees a slew of the most exciting artists from across Europe convening in the picture perfect town of Groningen.
First up on Wednesday night, taking to the city's iconic VERA venue comes the extremely-difficult-to-Google O.. Born in lockdown and with only one song out in the open as of right now - their Speedy Wunderground-released 'OGO' landed in November - the duo may come across as a little elusive, but there's nothing mysterious about their talents. Made up of baritone saxophonist Joe Heywood and drummer Tash Keary, their offerings tonight are a glorious mix of control and maximalism; Joe's instrument whipping up a sonic storm atop Tash's tight drumming.
When it comes to whipping up a storm, no one's quite doing it like VLURE right now. Taking to the stage after a slight sonic diversion - Spain's Ghouljaboy and his uncanny Alex Turner-esque vocal provides quite the contrast to the Glaswegians - the band are a taut and menacing machine, led by Hamish Hutcheson's unwavering command. Blitzing through cuts from last year's 'Euphoria' EP, and previewing new single 'Cut It', their frenetic brand of dark but euphoric electro-punk is intoxicating to the last.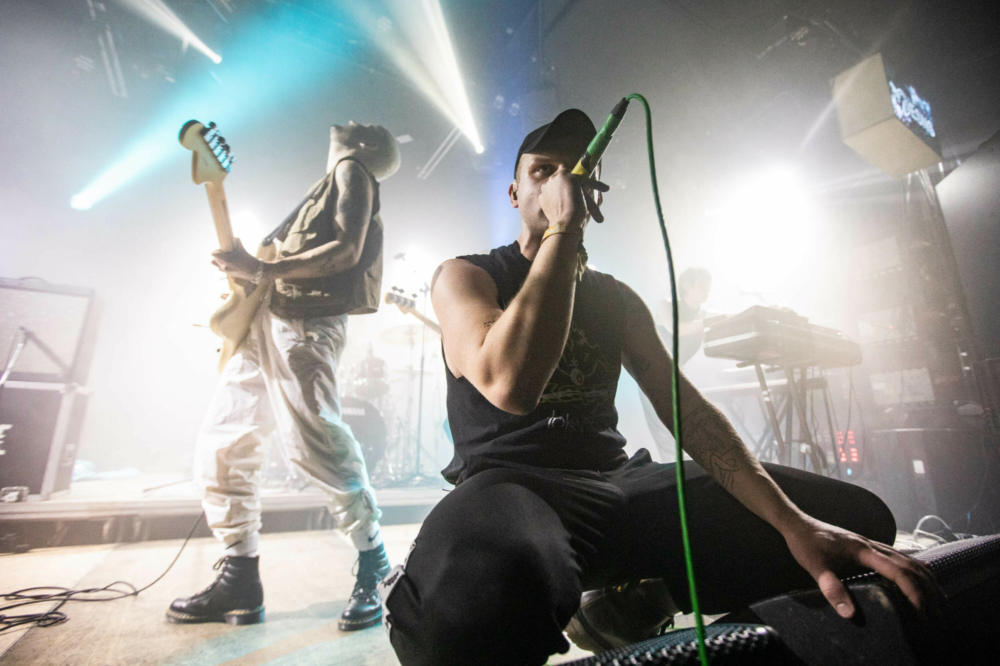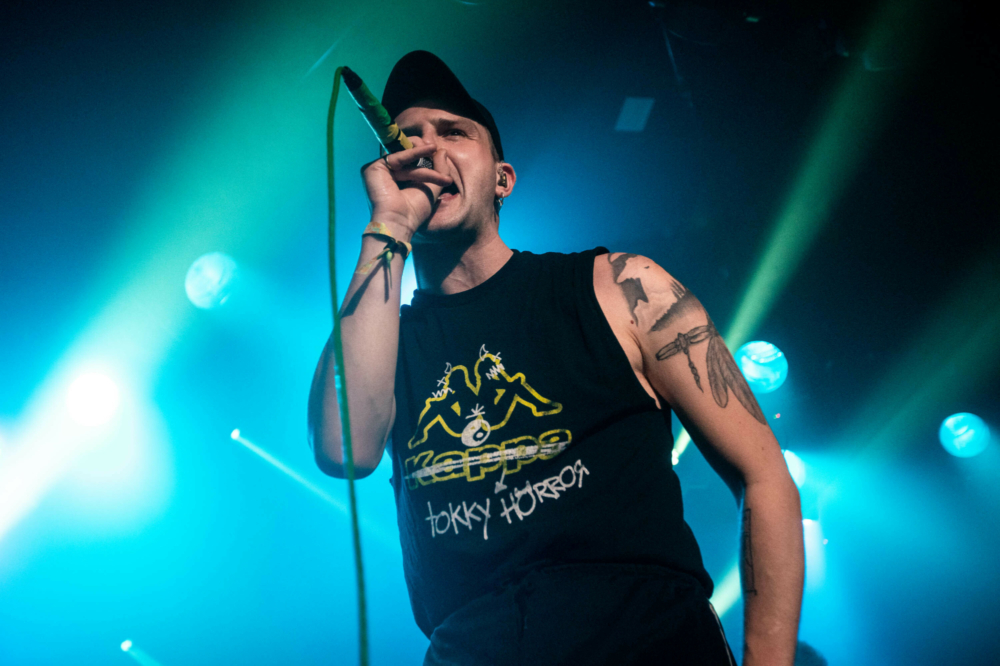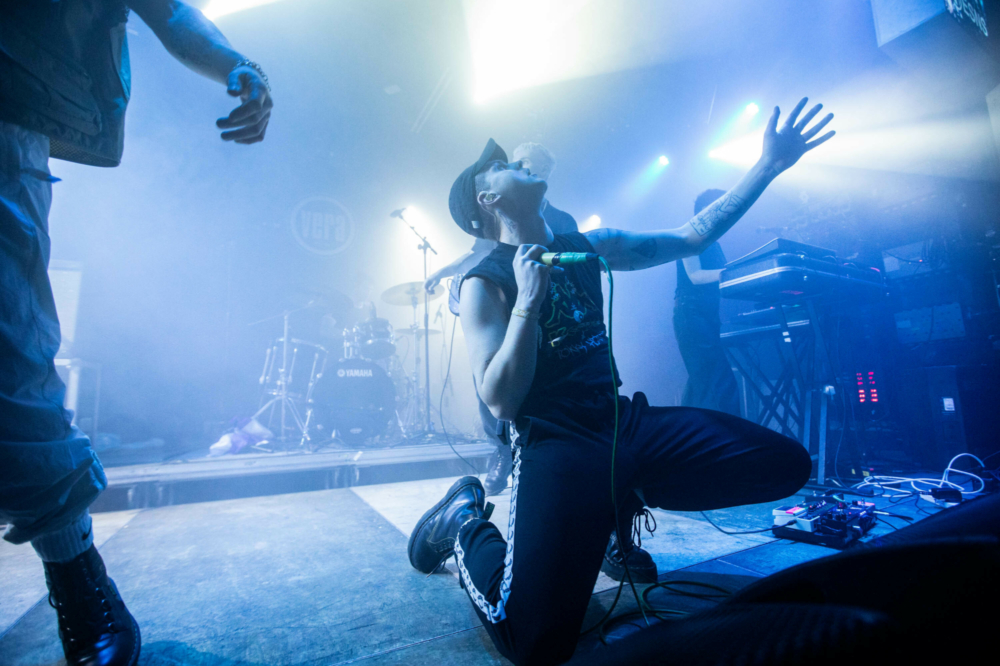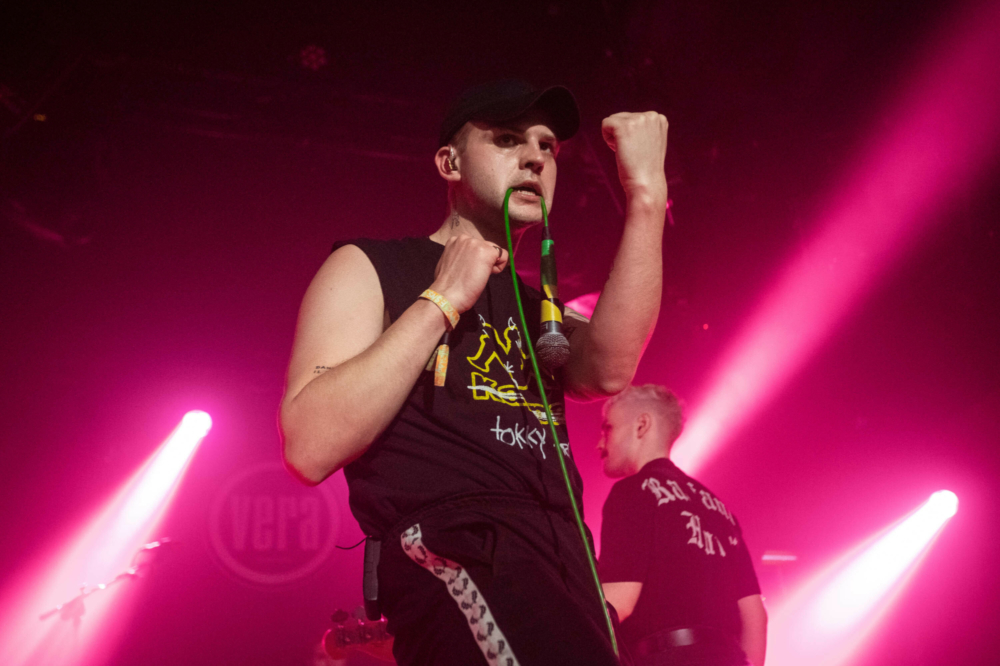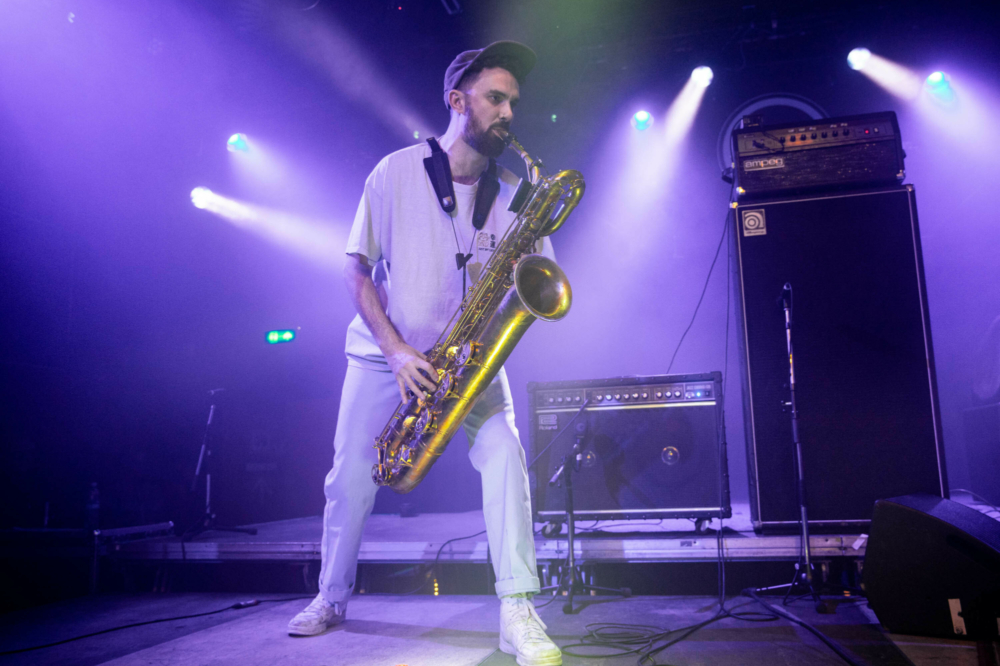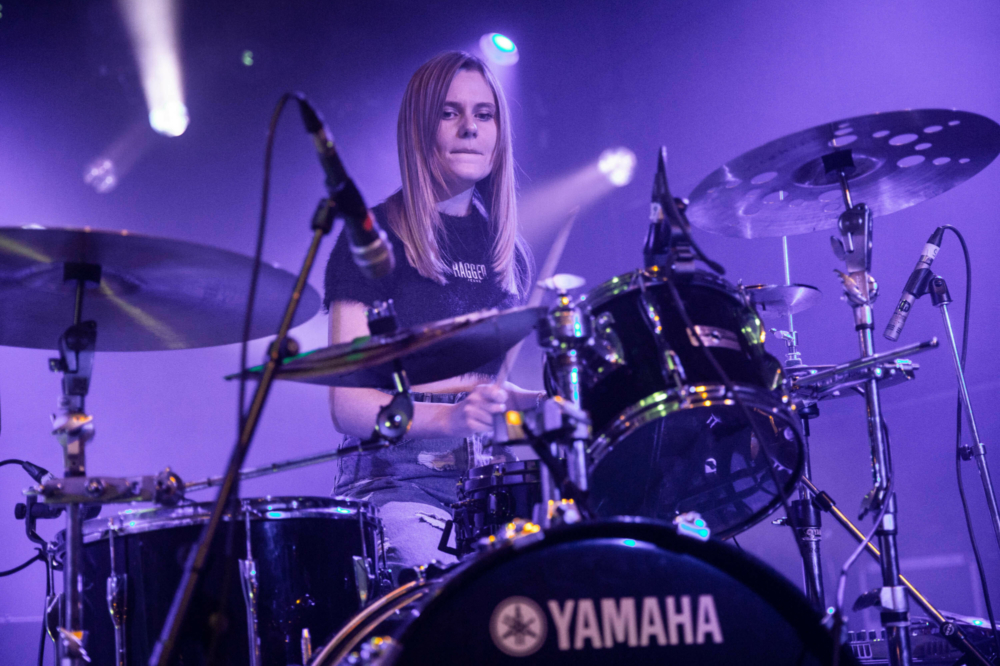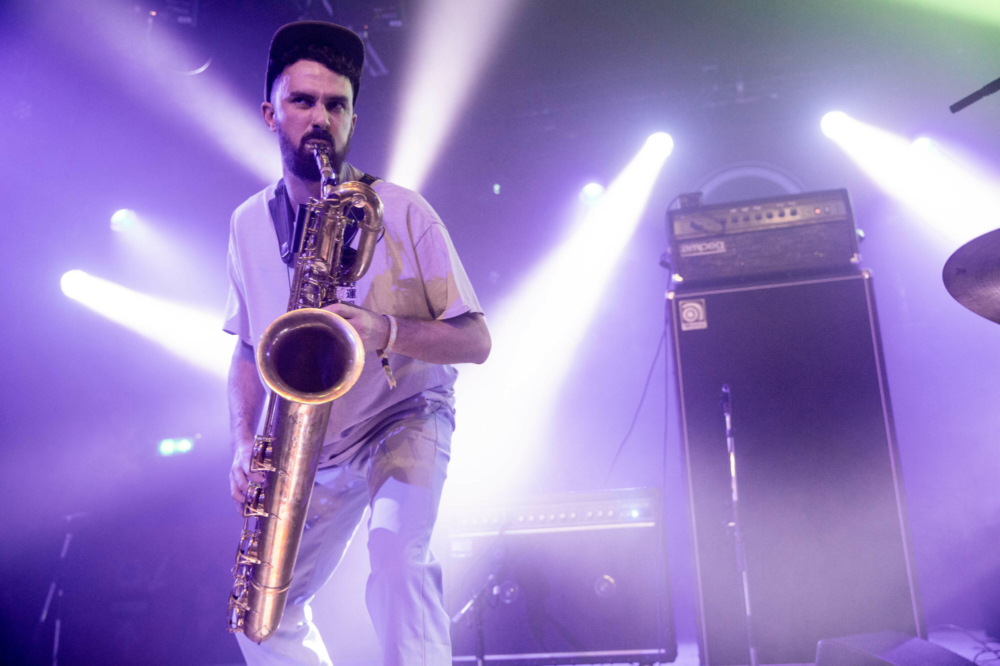 On Thursday, Katie Gregson-MacLeod's midday set at one of the city's Coffee Company outposts transforms the cafe from bustling brunch spot to the hottest ticket in town. Part of the festival's Platosonic - a daytime schedule held across both the Coffee Company and the neighbouring record store, Plato - her stripped-back set boasts a full run-through of her gorgeous EP 'songs written for piano', with people even clamouring outside the windows to try and get a glimpse.
Next door, meanwhile, comes the glorious one-two of Heartworms and CIEL. The former, a dark but commanding force - even in the cold light of day, at the back of a record store - while the latter's gothed-up grunge sounds even heftier in person. "My whole teenage CD collection came from this shop," says former Groningen resident and vocalist Michelle Hindriks, nodding to what's clearly a particularly special moment for the Brighton-based trio.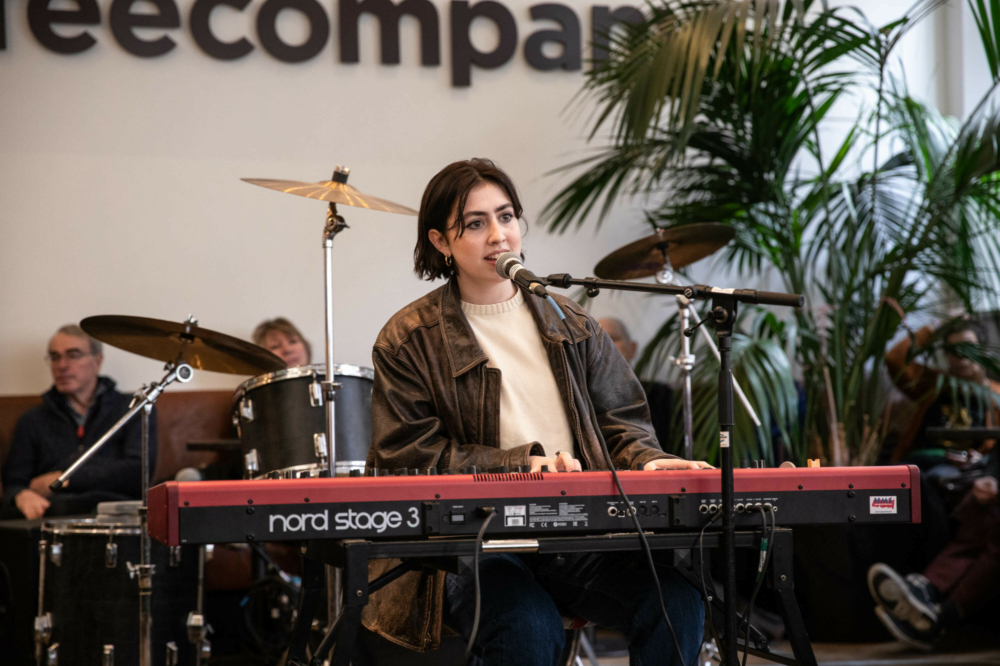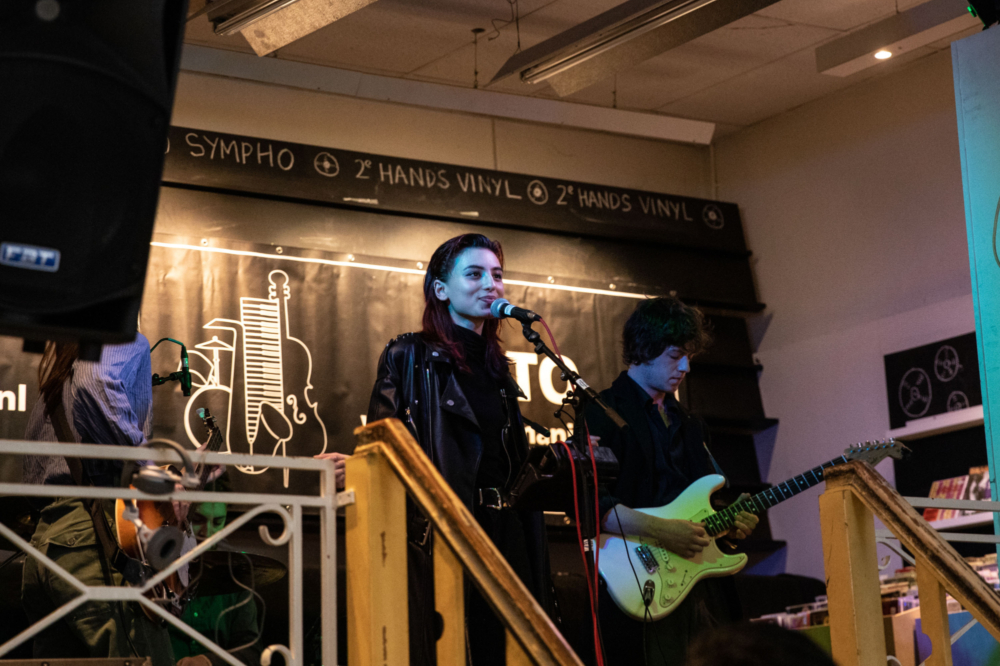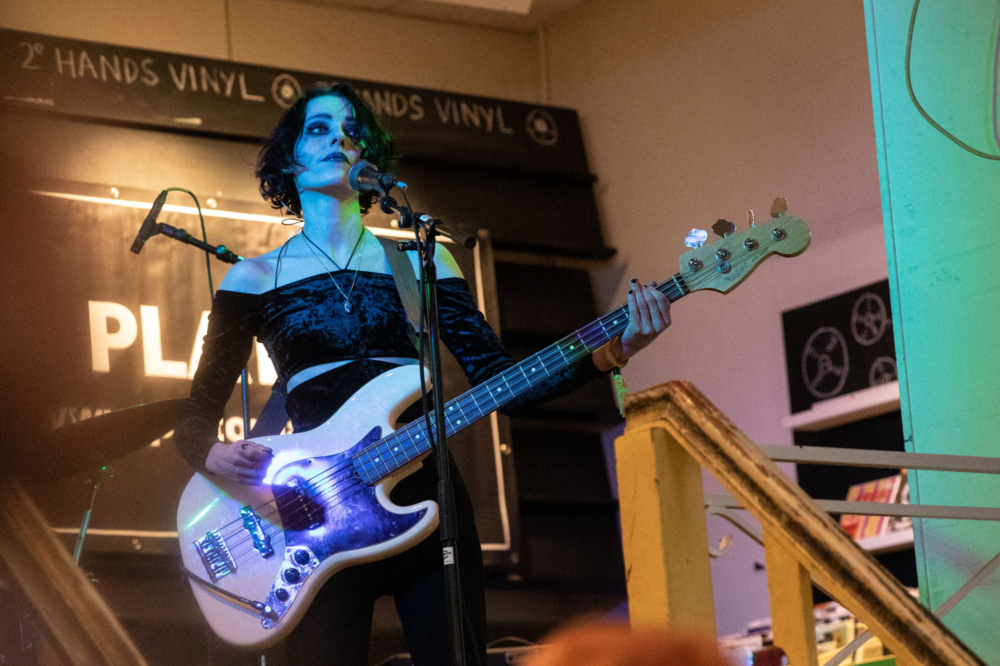 Venturing up to Machinefabriek later that evening, Dublin quartet Sprints are dead set on getting the crowd going with their gnarly sounds; last year's single 'Literary Mind' is a heady but earwormy offering, while early tracks 'Manifesto' and 'The Cheek' are even more searing live than on record. It's KEG, however, that provide one of the festival's more captivating moments, with their brilliant-but-bonkers blend sounding even more chaotic on stage. Somehow managing to be both meticulously orchestrated and utterly ridiculous all at the same time - their irreverence is perhaps best illustrated during 'Kids', frontman Albert Haddenham repeatedly screeching "Daddy, I want an Itsu!" - their madcap blitz of a set is hard to tear your eyes from.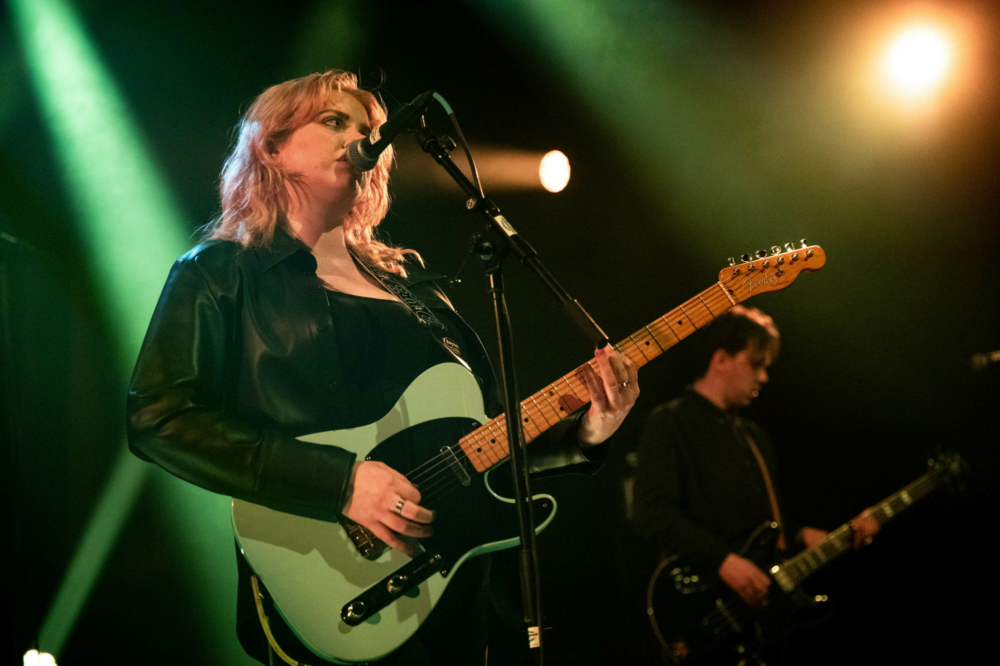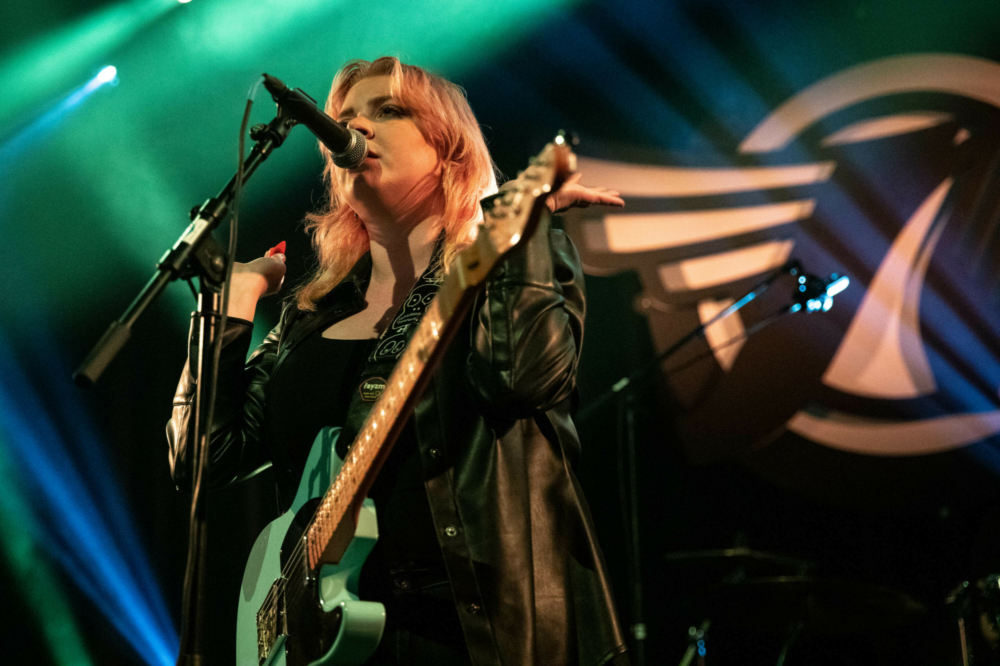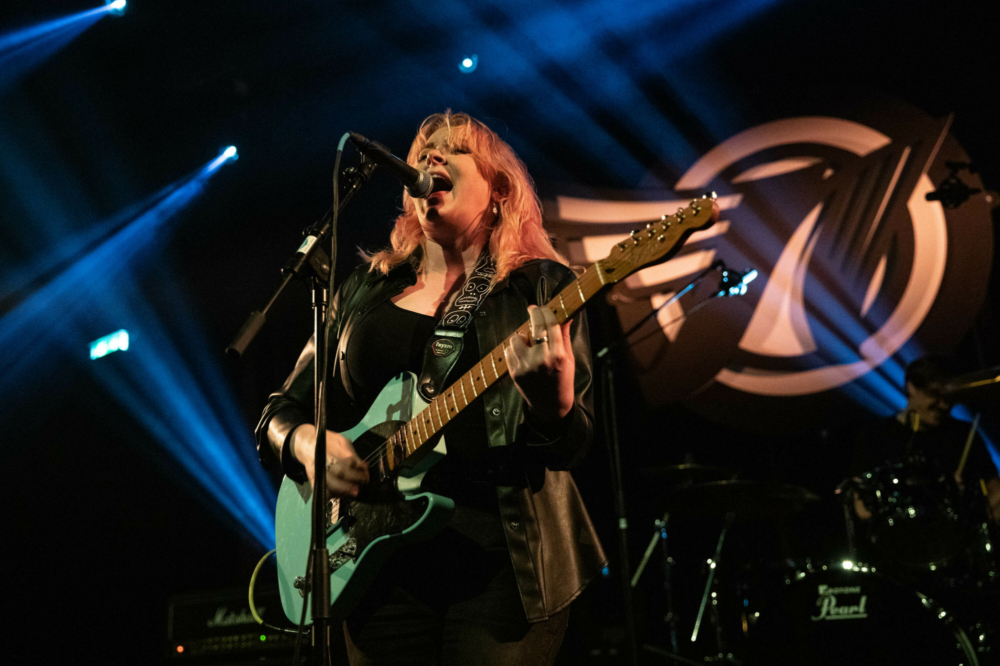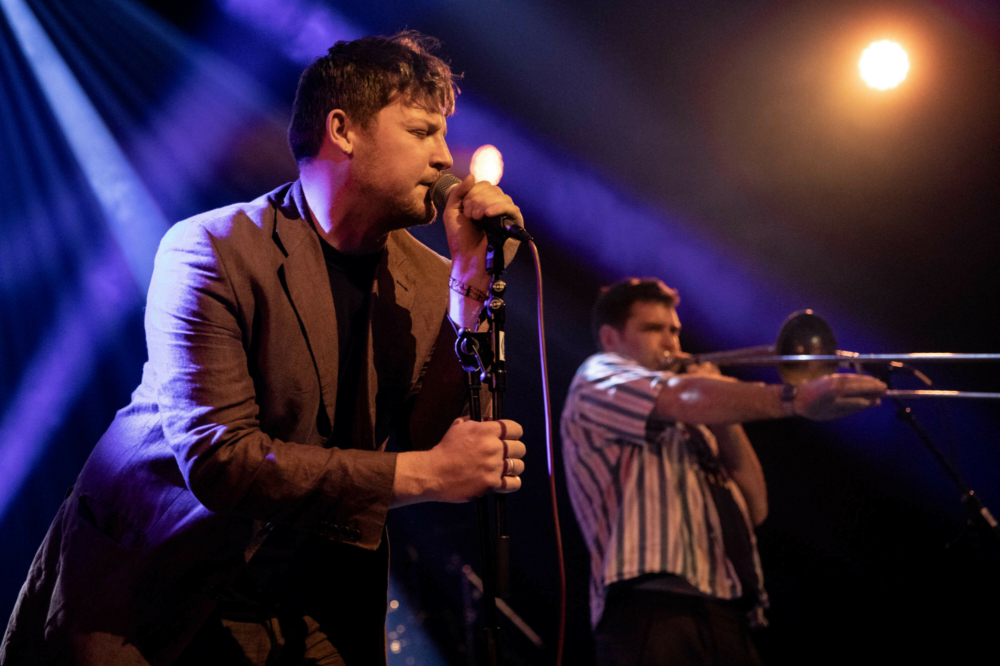 As things begin to draw to a close on Friday evening, a handful of Spanish artists take to the more grand confines of the city's theatre, or Stadsschouwburg, for a special showcase highlighting the country's current crop of talent, and it's Barcelona's Marta Knight that really stands out. Primarily delving into her 2022 album 'Strange Times Forever', her warm but laid-back songwriting feels reminiscent of the likes of Julien Baker or Maggie Rogers, and even on their third show of the day, her band still manage to pull it out the bag.

Next up, Dublin's Kynsy - fresh from a 4am flight and a day's worth of travelling - arrives to a packed out Huize Maas to offer up a serving of tracks from her recent 'Something To Do With Love' EP. Blending together Strokes-y guitars and electro-pop with her Gwen Stefani-like vocals - perfectly swaying from sugary sweet to biting in a split second - her live presence is even more potent than on record.
Towards the end of the fest, the whole of Groningen seems to have that Friday feeling meaning that venues are - for the first time so far - that much more crowded. And while the likes of Dutch acts Personal Trainer and Historian - whose brand of bluesy rock sees him doing his finest Jack White impression - have queues snaking around the block, it's left to dynamic punk pros Big Joanie, appearing at Blauwe Hemel in the town's main square, to close out ESNS in style. Deliciously scuzzy and vibrant from the opening riffs of 'Cactus Tree', the London trio provide the perfect note to end this much-missed musical celebration on. Same again next year, then?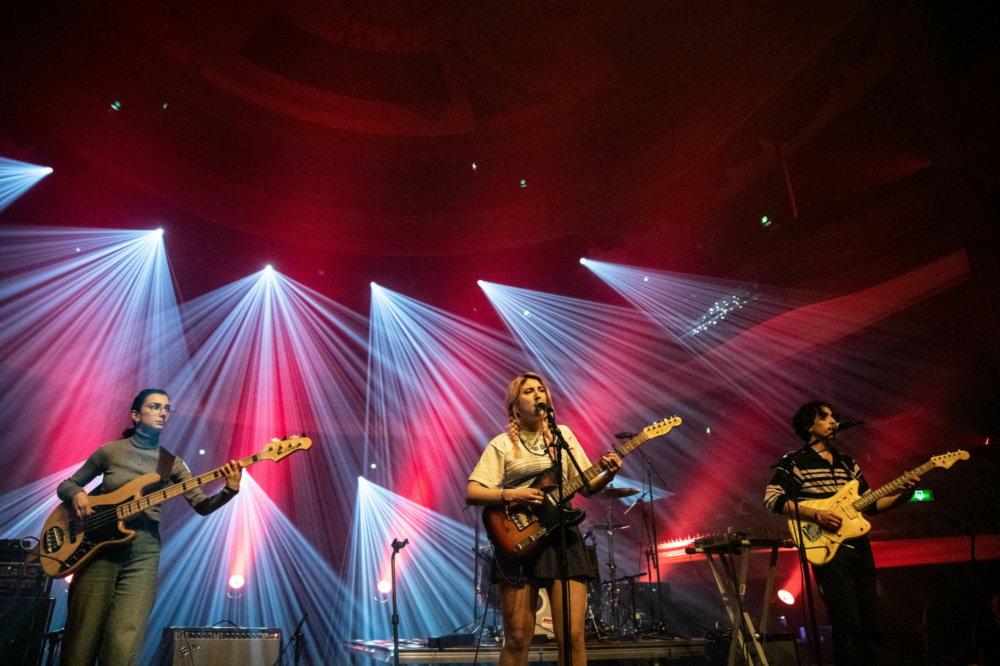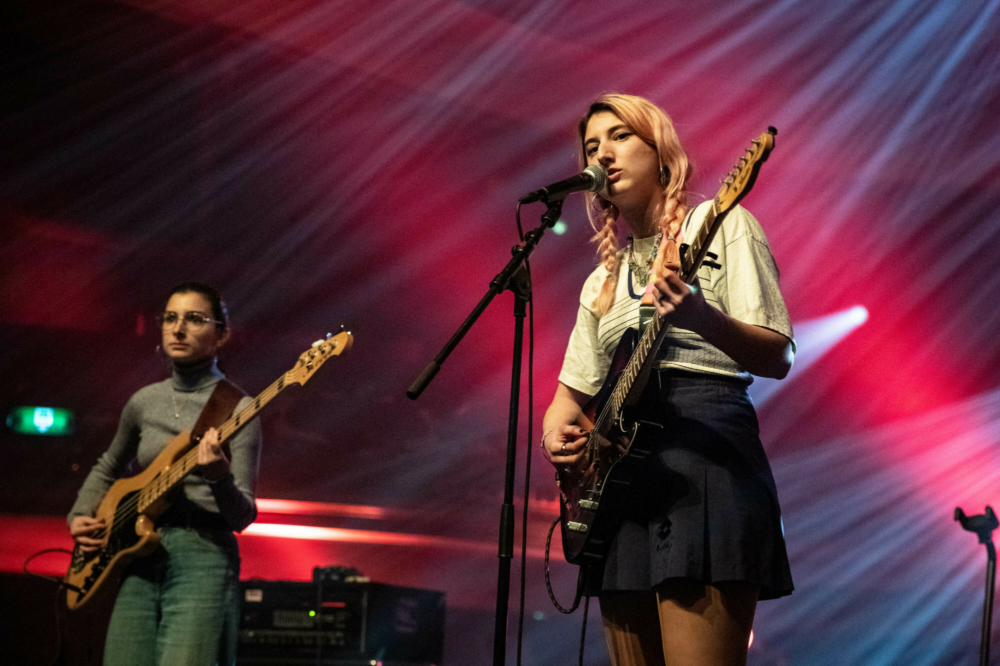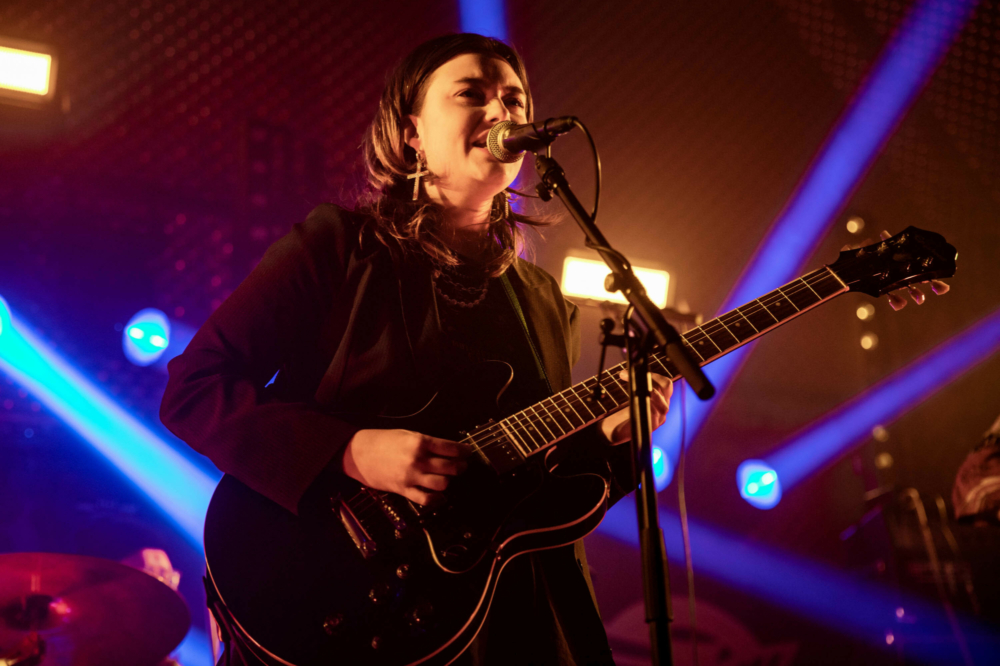 Get your copy of the latest issue
Read More