Festivals Fleet Foxes are spellbinding as they return to UK soil to close Latitude 2017
They also orchestrated an on-stage proposal. Awwww.
Every one of Latitude's 2017 headliners has brought something different to the table. Friday's bill-toppers The 1975 brought glam and an era-defining set, while last night, Mumford & Sons had a right ol' knees-up, celebrating their Gentlemen of the Road takeover of the whole festival for the Saturday.
Tonight, however, it's the turn of Fleet Foxes, and it's an understandably more introspective set that Robin Pecknold and co put on. Their first time on UK soil in six (six!) years, and with new album 'Crack-Up' now out in the world, a flagging final night crowd is soothed and charmed for the next ninety minutes.
There isn't the showmanship of Healy or Mumford on show tonight, but the set isn't without its moments - Pecknold invites two fans on stage, and Jack then proceeds to propose to his partner Molly, calling Latitude and Fleet Foxes two things that he thinks of as home.
It's a common feeling across the set, and there's a warmth in the atmosphere tonight that's infectious. It isn't the biggest crowd of the weekend that flocks to the Obelisk Arena - in fact, there's probably just about as many people packing themselves into Fatboy Slim's clashing set in the BBC Music tent - but even as thudding bass bleeds its way into the main arena from the tent during breaks between songs, everyone in attendance is certain they're witnessing something special.
With over six years having passed since Fleet Foxes' last UK performance, the band had quite some time to make up for in tonight's performance - they accounted for every single minute.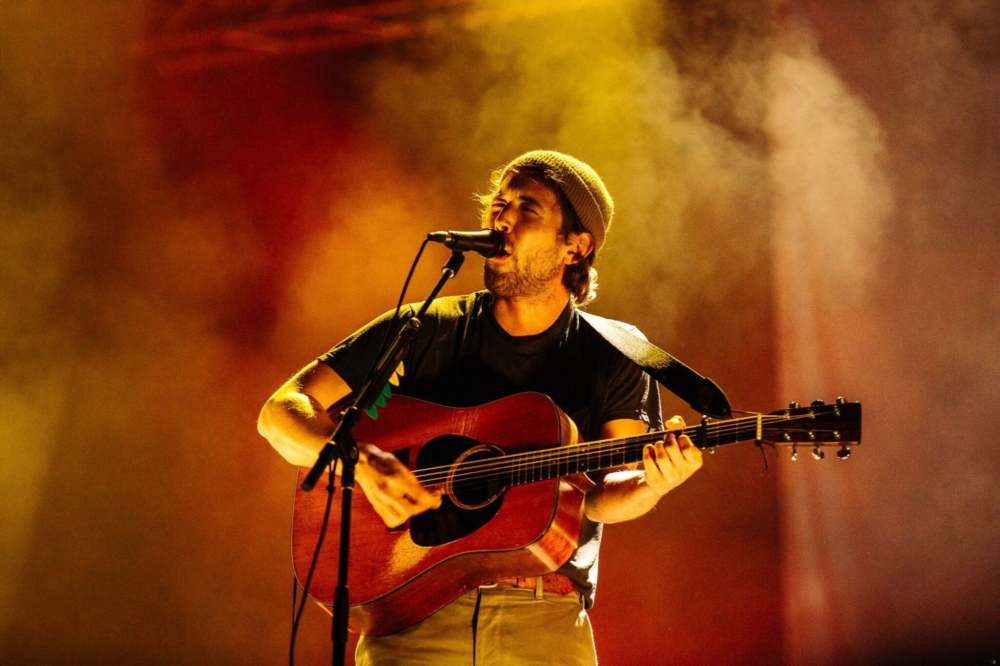 Get your copy of the latest issue
Read More