Live Review
Foo Fighters, London Stadium, London
22nd June 2018
Wolf Alice and Frank Carter join the proceedings on a sweltering Friday night in the capital.
Foo Fighters are no strangers to stadium gigs. In fact, they're probably one of the bands most schooled in commanding such a crowd that we have left on the planet. "You want a stadium rock show?!" Dave Grohl yells consistently across the band's 200 minute plus set tonight. Obviously, they proceed to deliver one.
The evening starts via those making their first dip into such huge stages. We shouldn't have worried when it comes to Frank Carter, though: the frontman has, across the last year and beyond, shown that he can make himself at home on any stage in the world, and proceeds to make the cavernous Olympic Stadium all his, clambering over the front rows and starting a sweltering Friday night with a bang.
Wolf Alice, meanwhile, are slightly more accustomed to festival main stages, but the London Stadium is still a massive deal for them. No bother though: they sound absolutely cacophonous. Ellie Rowsell's evolution as a frontwoman shows itself in full flight today; she wrestles around the stage, either thrashing around while tied to her guitar, or roaming half way down Grohl's massive walkway for 'Moaning Lisa Smile'. The title track from last year's 'Visions Of A Life' reverberates around the massive stadium with ease, while the crunchy 'Space & Time' sees Joff Oddie trying to smash his guitar to bits. It's a supreme performance for a band still on the way up.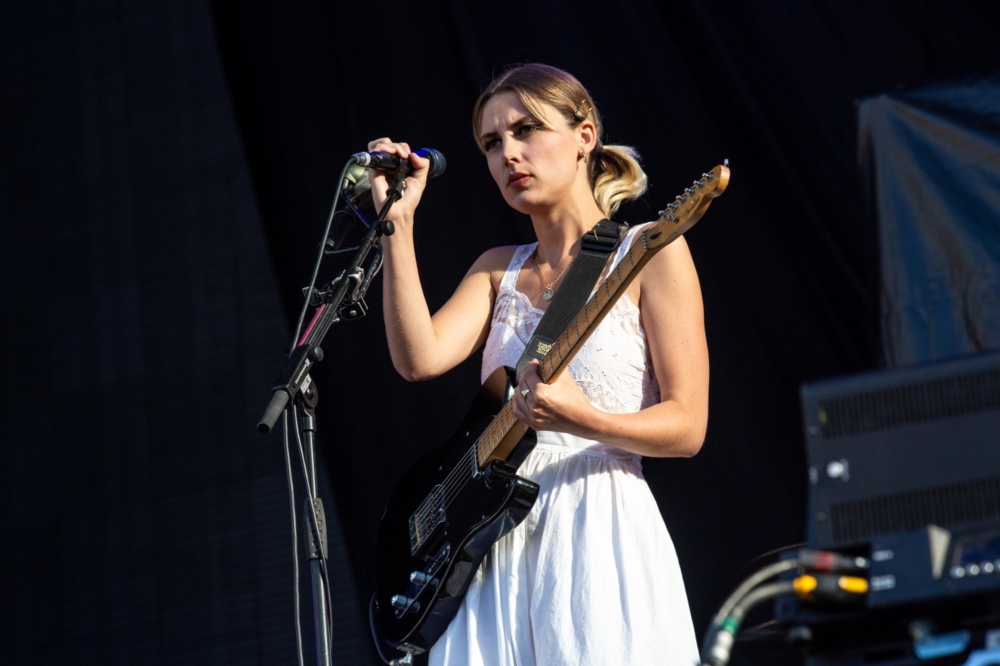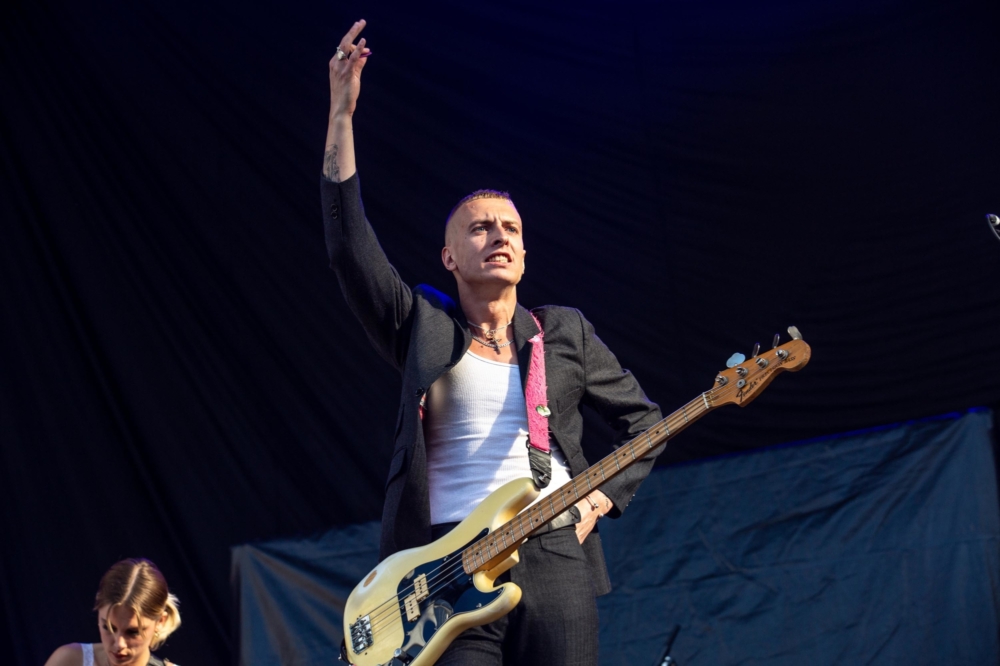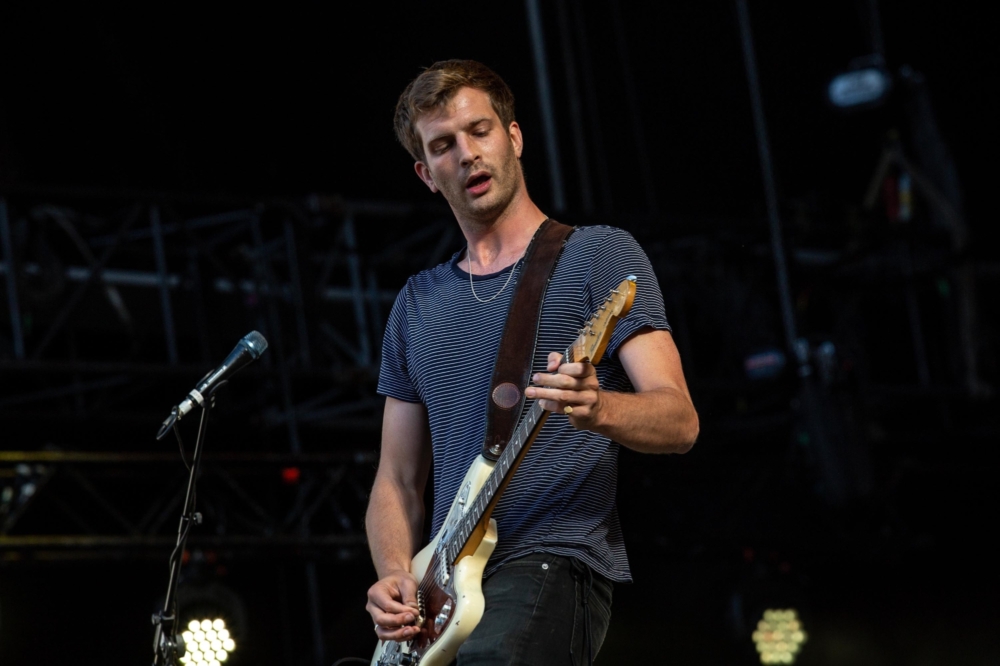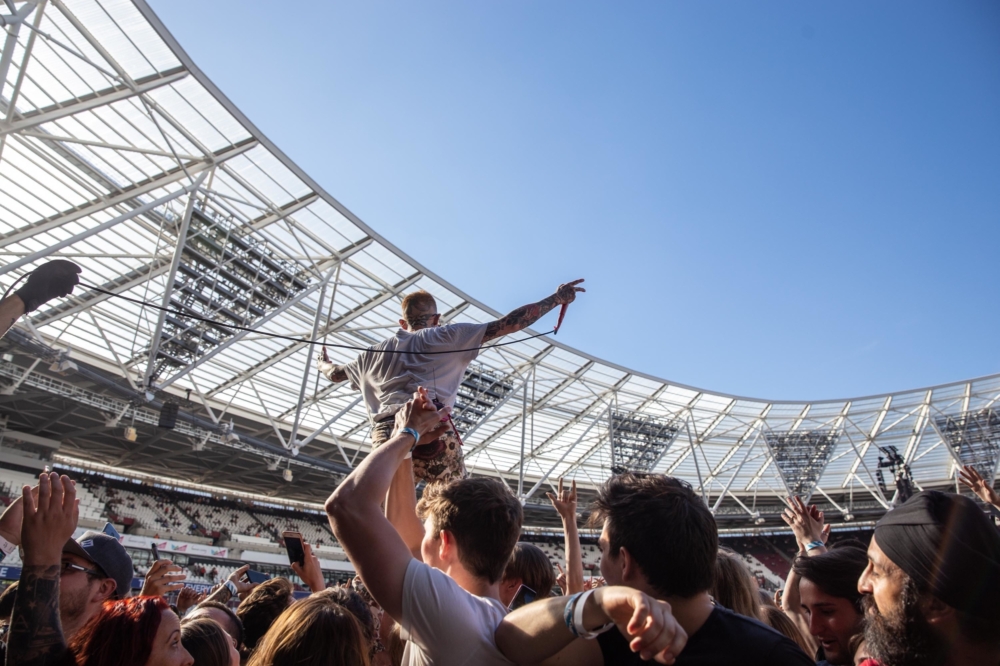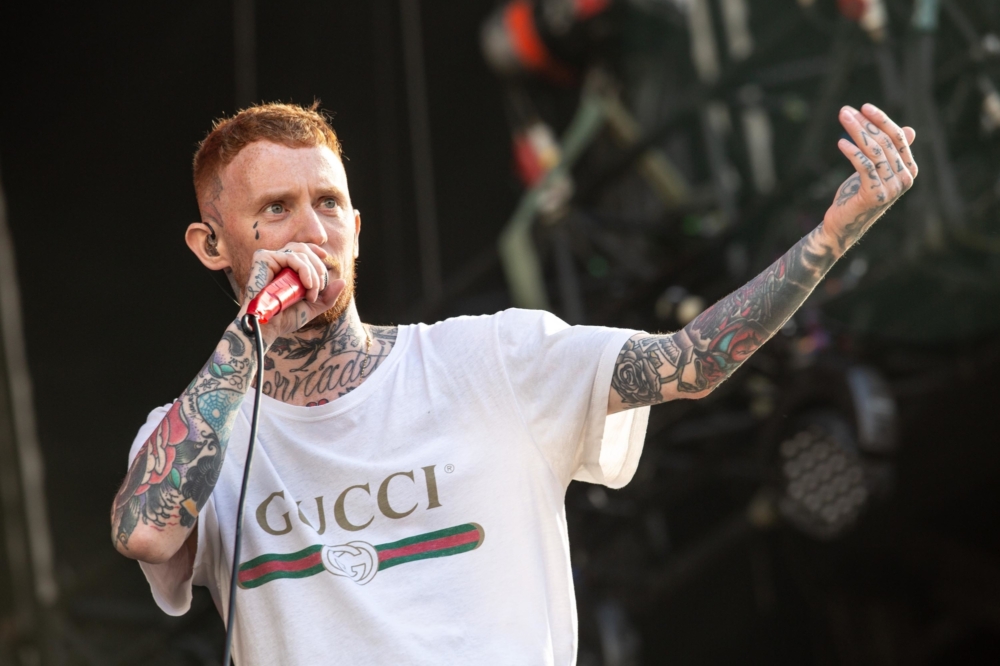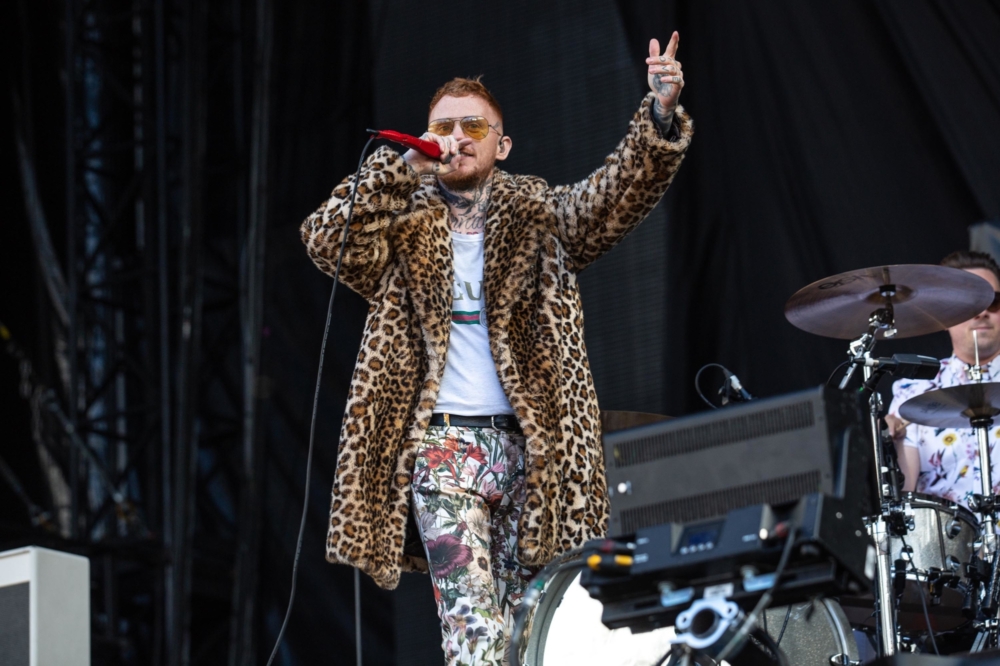 Storming out onto the stage with as many hits as Foo Fighters have in their back pockets is an enviable situation for any band, and Grohl and co proceed to smash through half a dozen of them straight off the bat. 'All My Life' into 'Learn To Fly' into 'The Pretender' gets the crowd on side immediately - though we're sure they'd never waver even without such a blistering start - and the now-six-piece proceed to hammer their way through reminder after reminder of just why they've got to this point.
A hugely extended introduction of the members - where they all play a track, which include snippets of Ramones, Alice Cooper and Queen tracks, along with Taylor Hawkins rising and falling on a levitating lift for his drum kit - could become cliched or grating, but avoids such pitfalls simply because it's such bloody good fun and done with knowing grins all round. A stadium rock show? Check.
'Monkey Wrench', 'This Is A Call', 'Breakout', 'Best Of You, 'Times Like These', 'Everlong': the hits seem to keep coming, almost inconceivably. It's a walk in the park for Foo Fighters (or a full-pelt run down a 100m runway if you're Dave Grohl), and they prove once again why they're one of the best.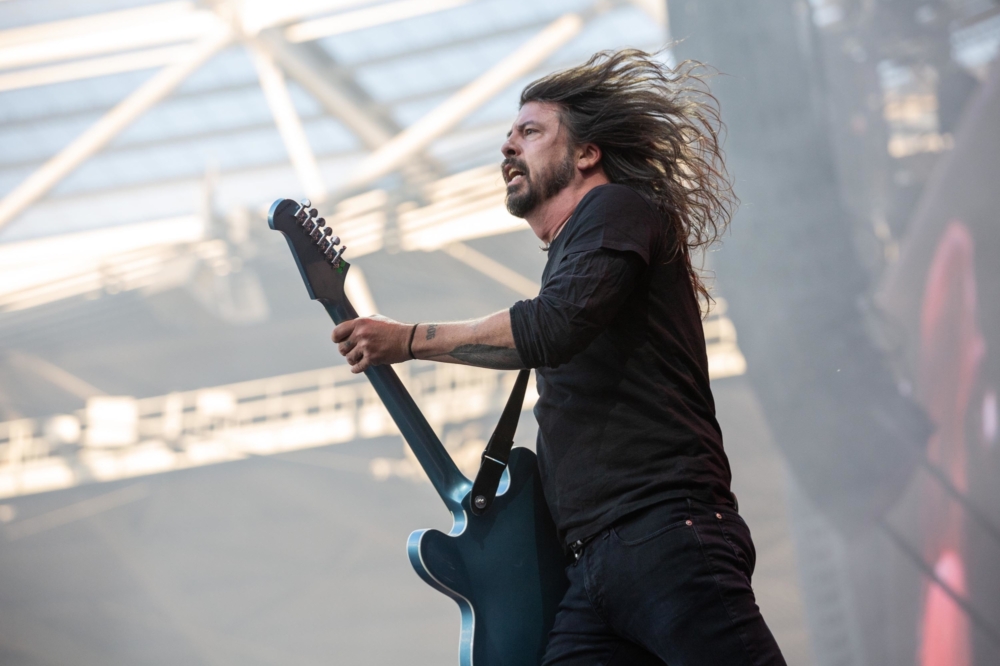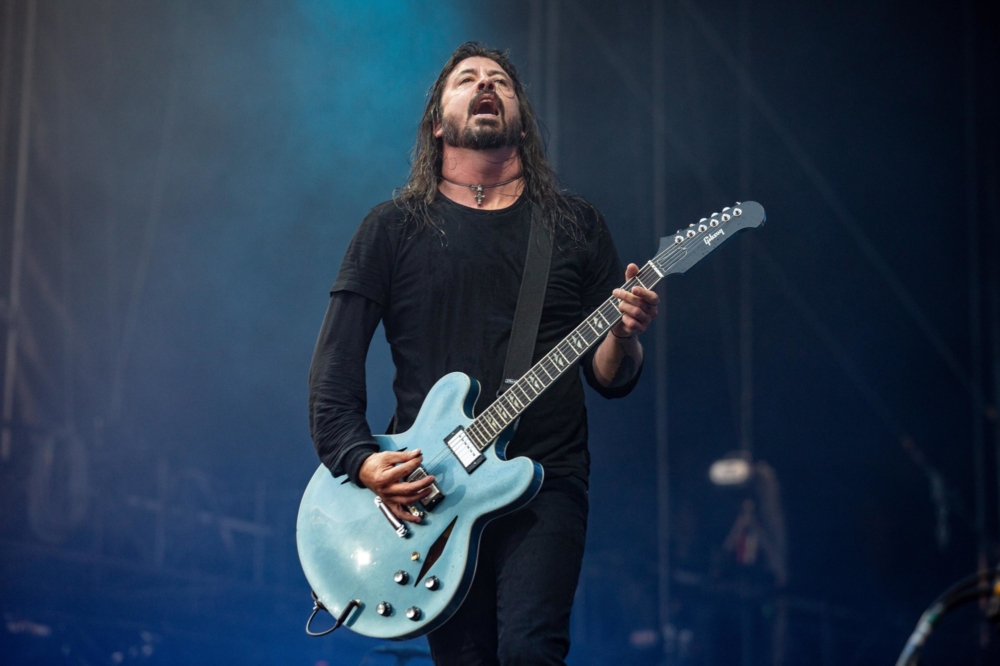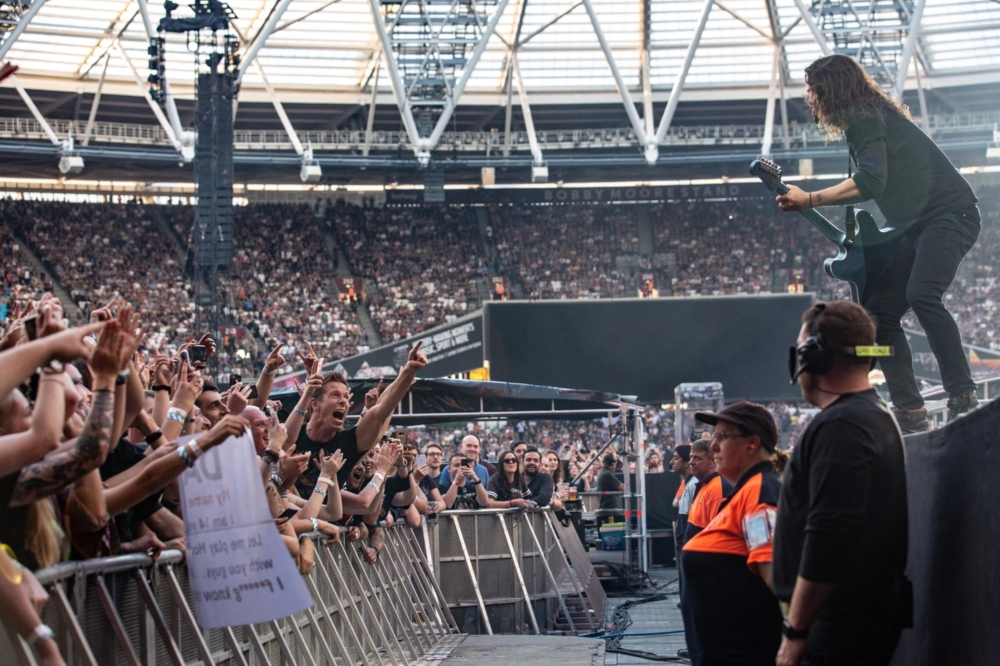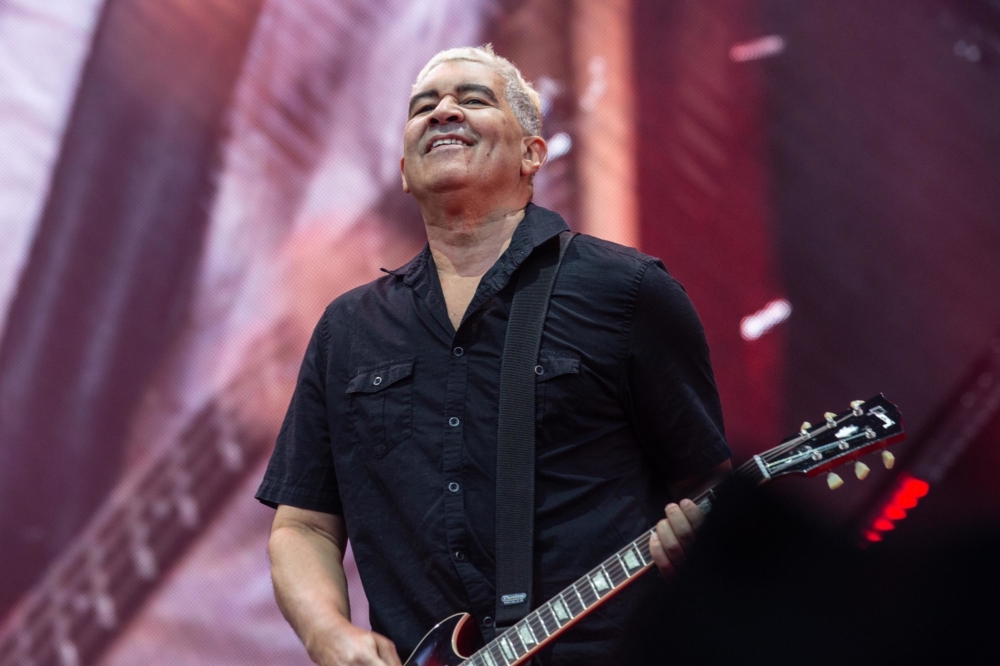 Get your copy of the latest issue
Read More