Live Review
girl in red, Electric Ballroom, London
29th October 2019
For every anthem Marie and her band play, there's a song that feels torn straight from your own diary.
If you'd heard a thousand people screaming, "There's a dead girl in the pool!" anywhere other than the Electric Ballroom tonight, you'd be forgiven for being a little panicked. But since this is the London leg of girl in red's European tour, there's no need to worry.
"This is a fucking big ass building! That's super cool!", gasps the singer, aka 20-year-old Marie Ulven, running her hands anxiously through her hair. "I just swore a lot", she stutters, tripping over her words. "My mum is here - I love you. You taught me all the swearing, anyway." Marie hasn't only built a world for herself - but a community and a safe haven to shelter it - from the thoughts of new love that kept her up at night in her bedroom. Heart fully on sleeve, her confessions of "They're so pretty it hurts / I'm not talking 'bout boys, I'm talking 'bout girls / They're so pretty with their button-up shirts" has primed her to be the gay musical role model she never had.
Her twinkling sonic signatures that contrast with anthemic choruses have a dual effect on the audience. Rollicking opener, 'bad idea!', is a livewire. Living up to her lyrics and throwing caution to the wind, Marie and her band whip up a storm with mosh-inducing energy, leaving hair damp and stuck to faces. Never underestimate the vibrancy even the saddest indie music can bring to a crowd. While 'dead girl in the pool.' and 'i'll die anyway.' pay homage to the singer's morbid preoccupations - or, depending on how you look at it, her optimism that it could always be worse - she reassures the audience, a ray of sunshine no less: "But still, I wrote a bop!"
Taking a look around the venue, the space girl in red has created that's helped so many people to just be themselves is self-evident. Girls unafraid to kiss their girlfriends, with the poignant 'watch you sleep.' as the soundtrack to their romance, loved ones under their arms and lighters high in the air. For every anthem Marie and her band play, there's a song that feels torn straight from your own diary. Cloaking herself in the pride flag the crowd hands to her, she smiles, "I love you guys. We're all like-minded, here."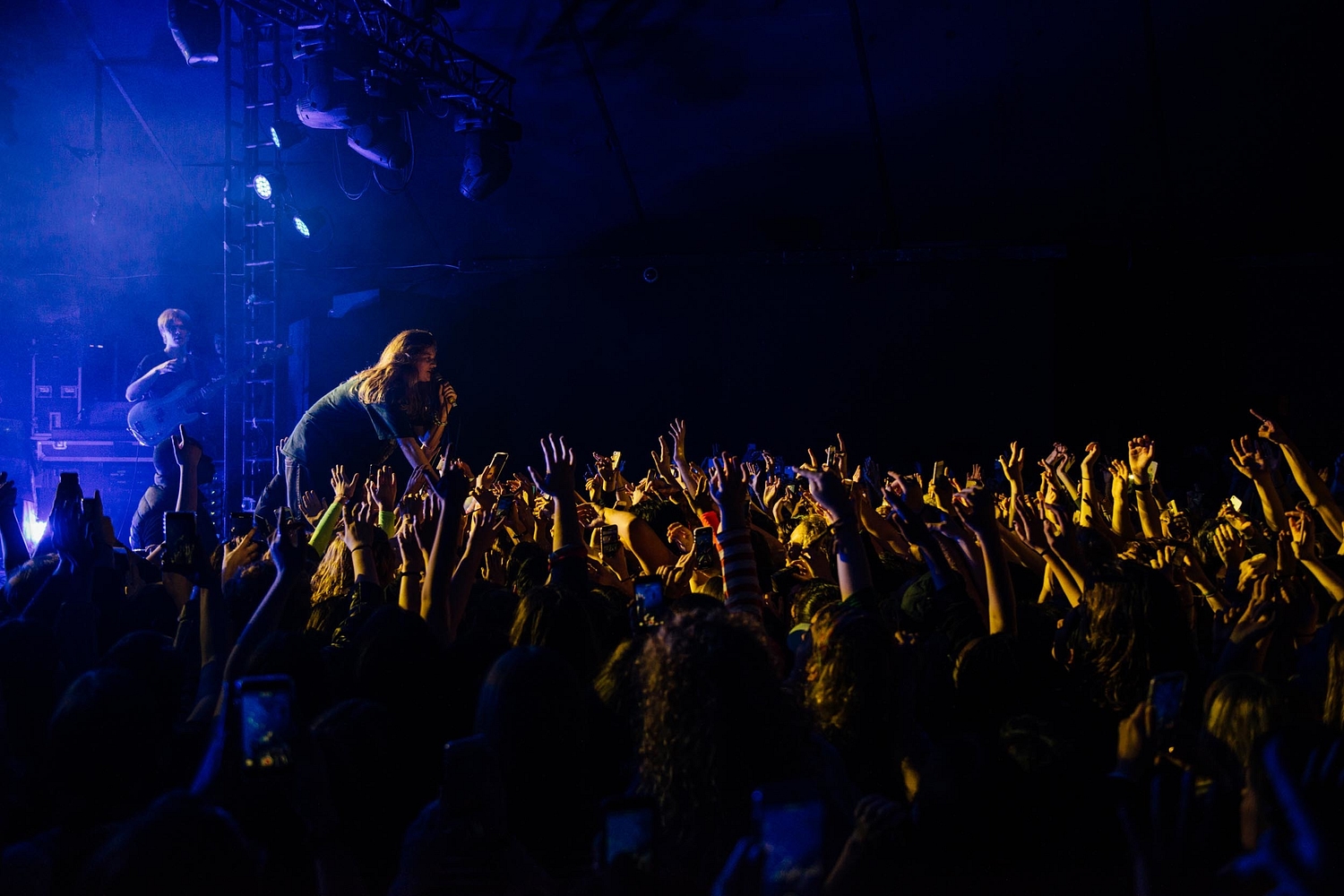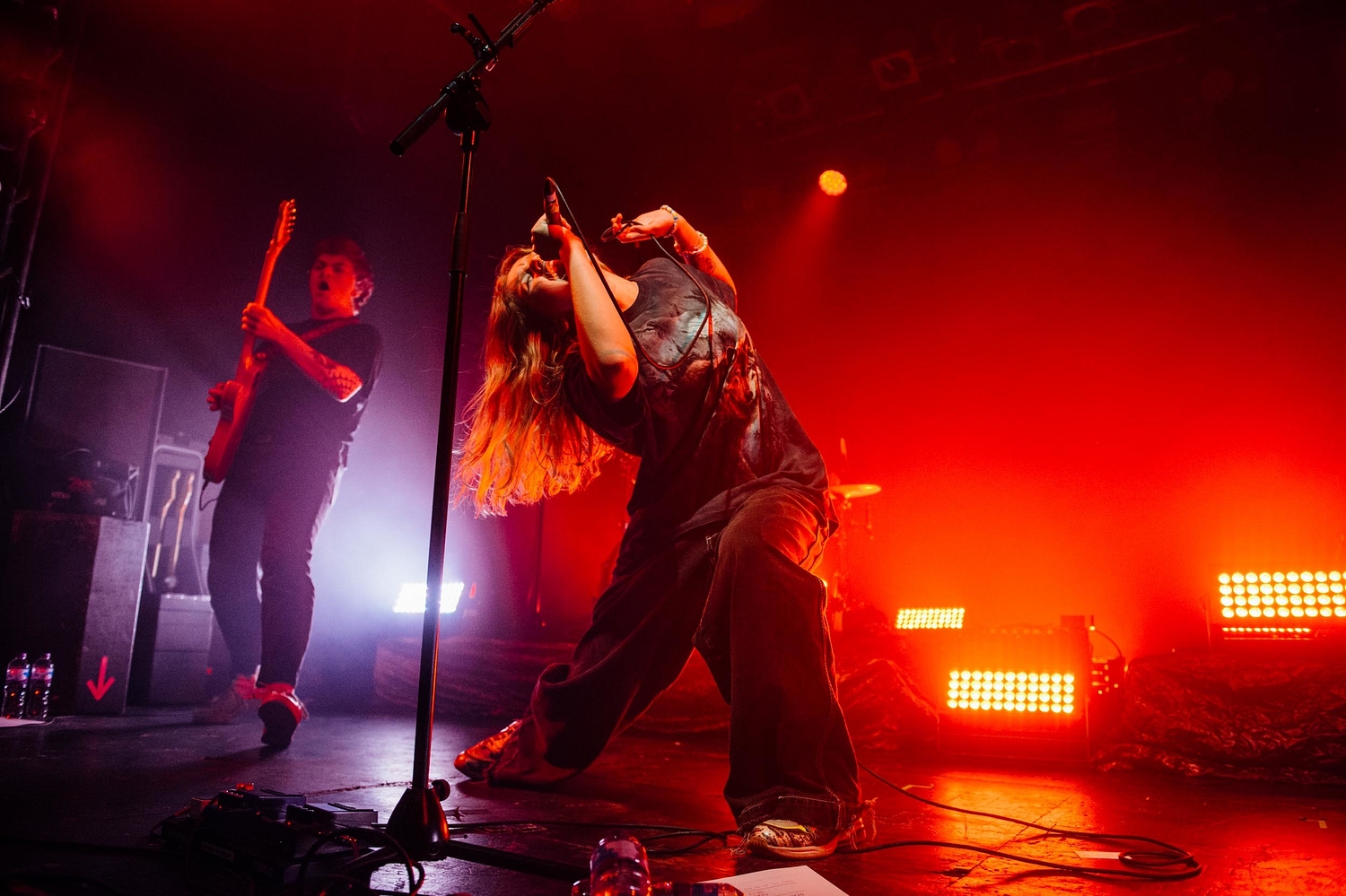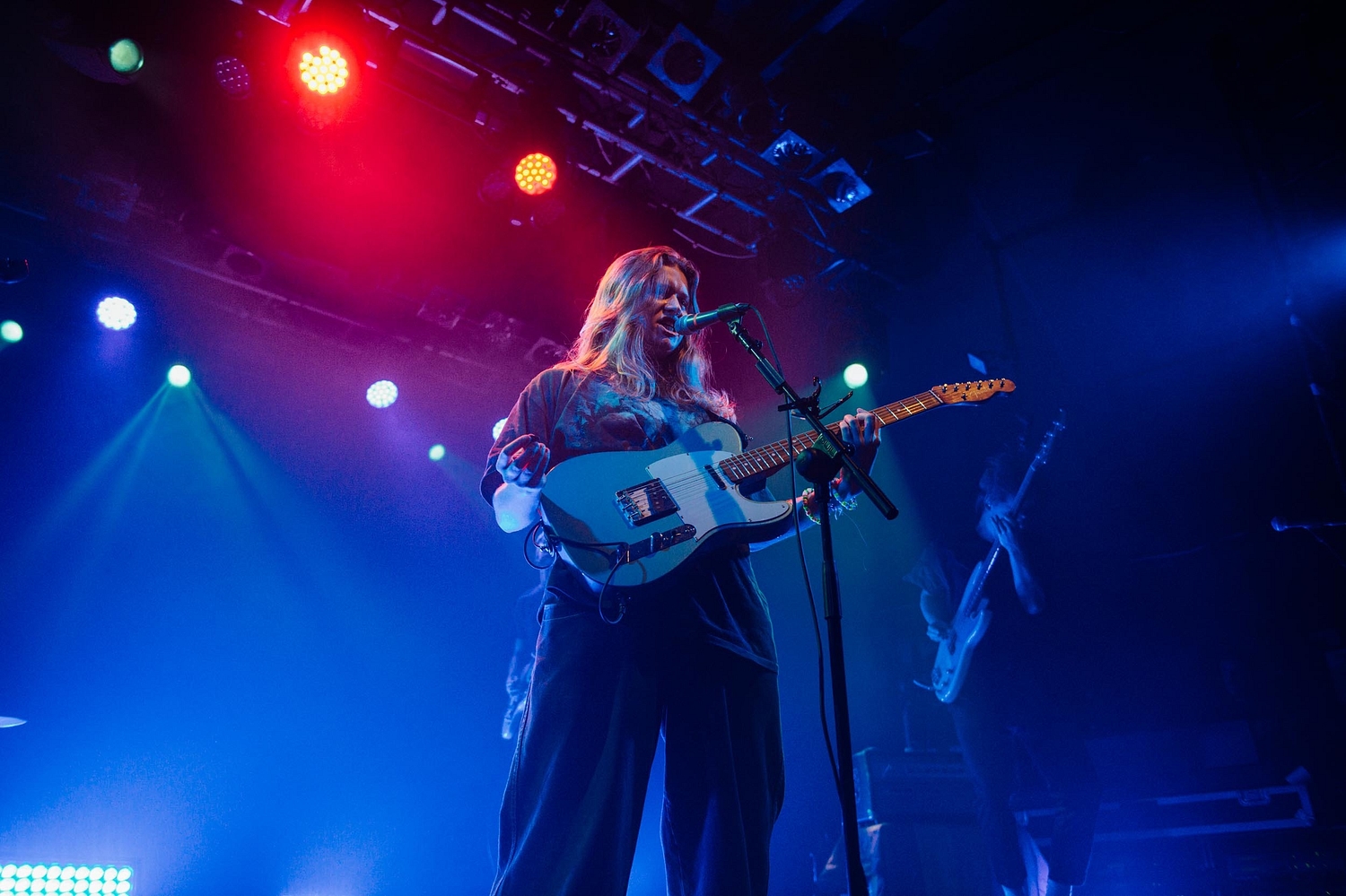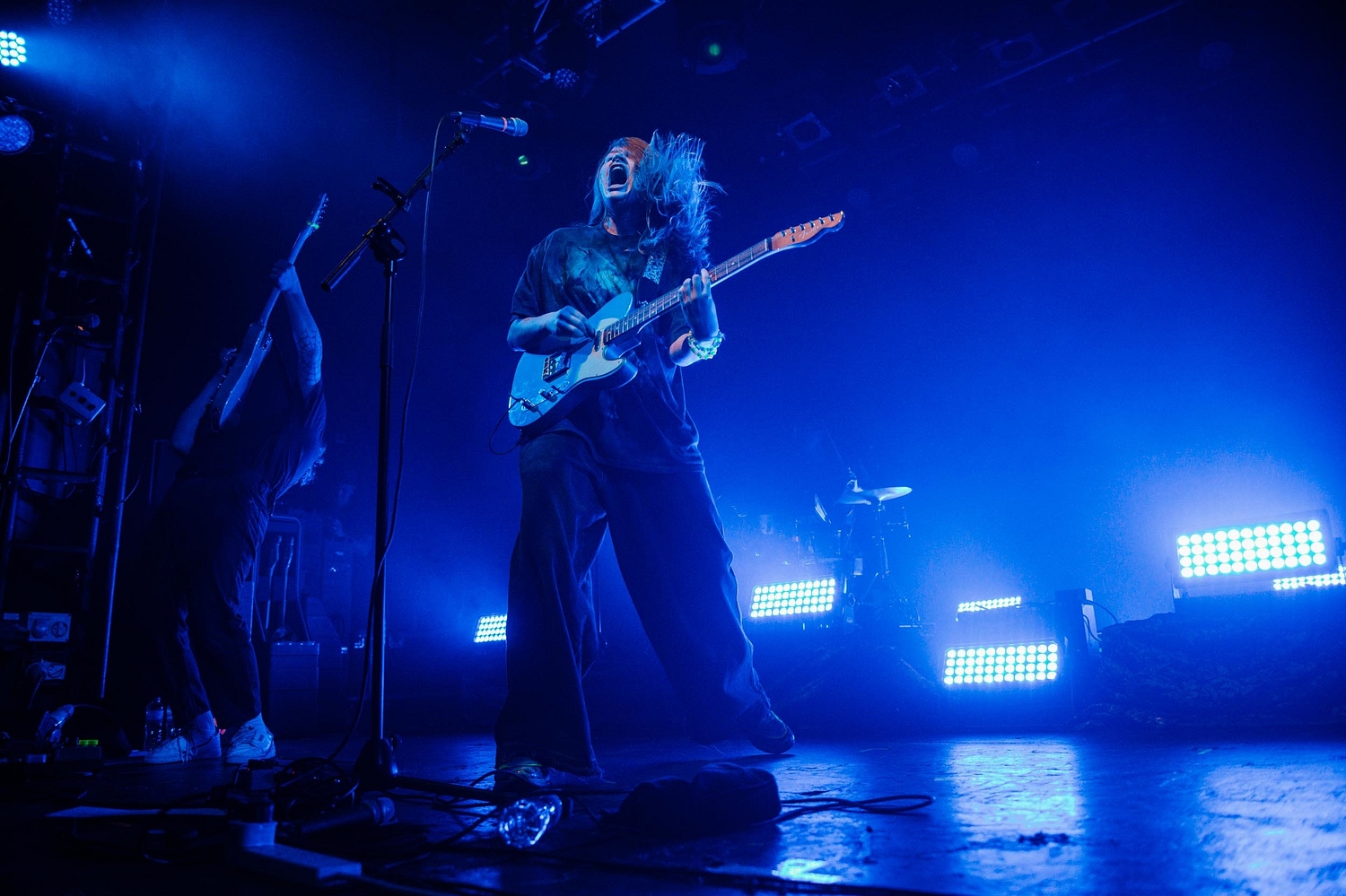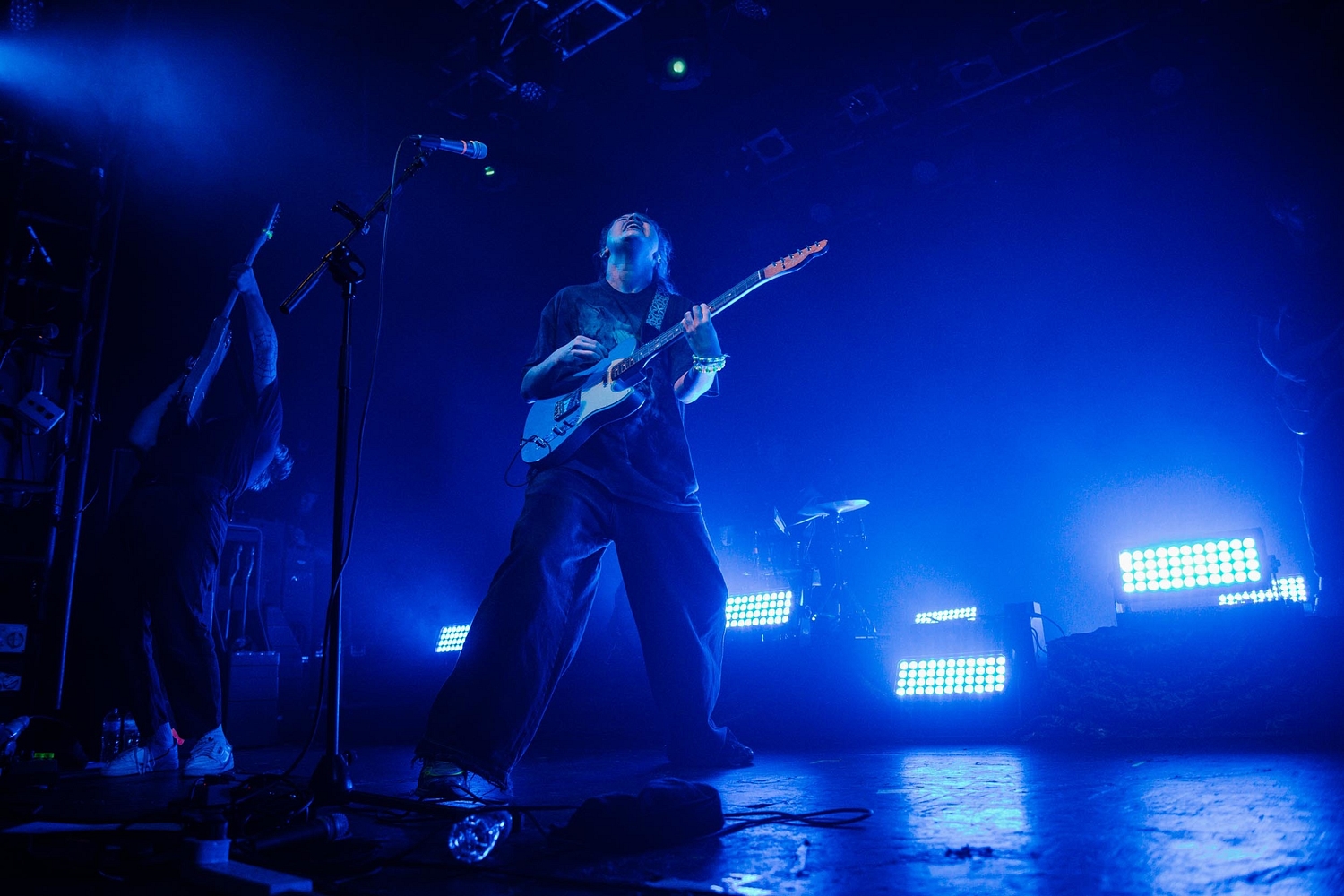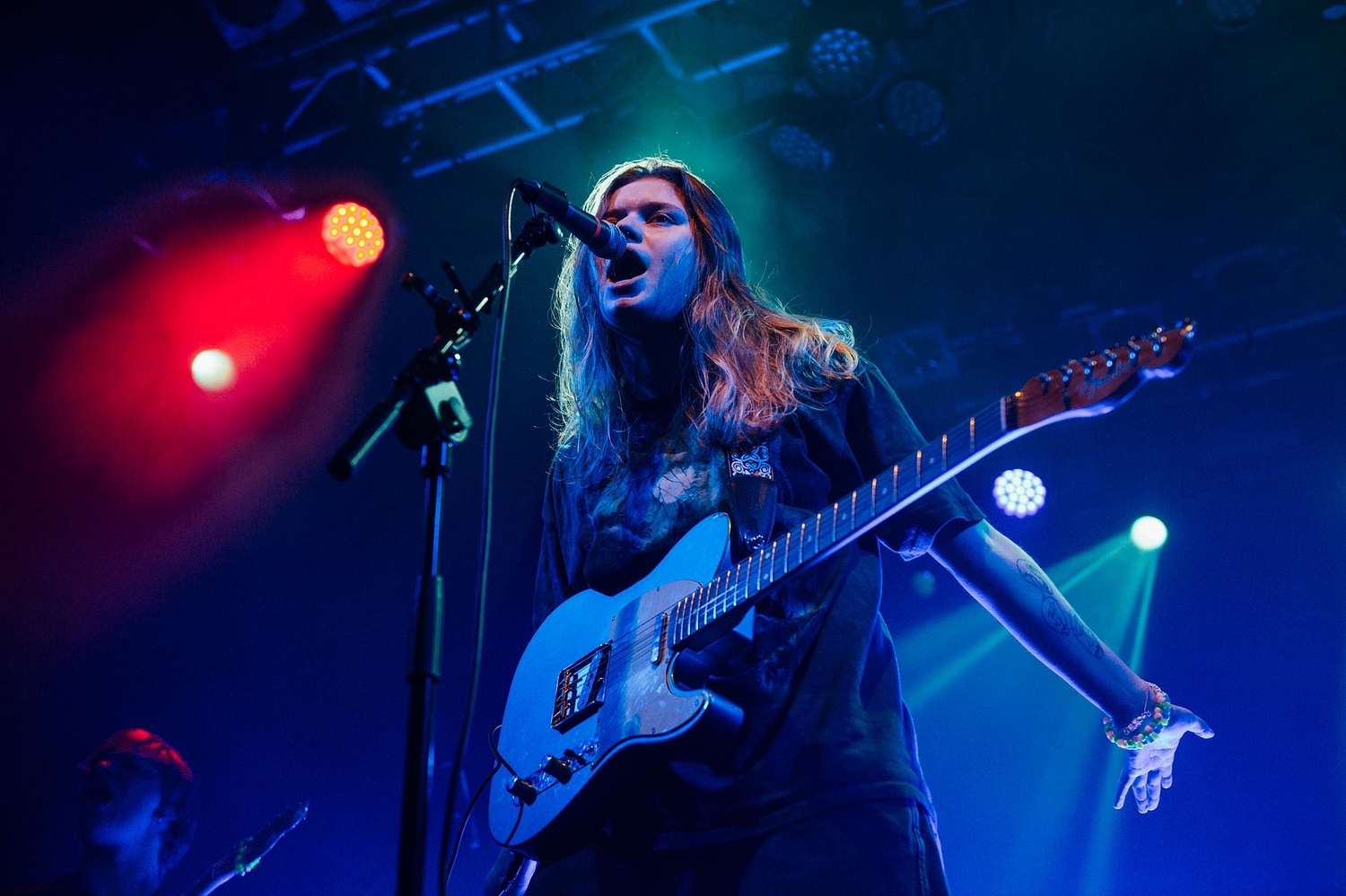 Read More
Featuring James Blake, Romy, Marika Hackman, yeule and more.